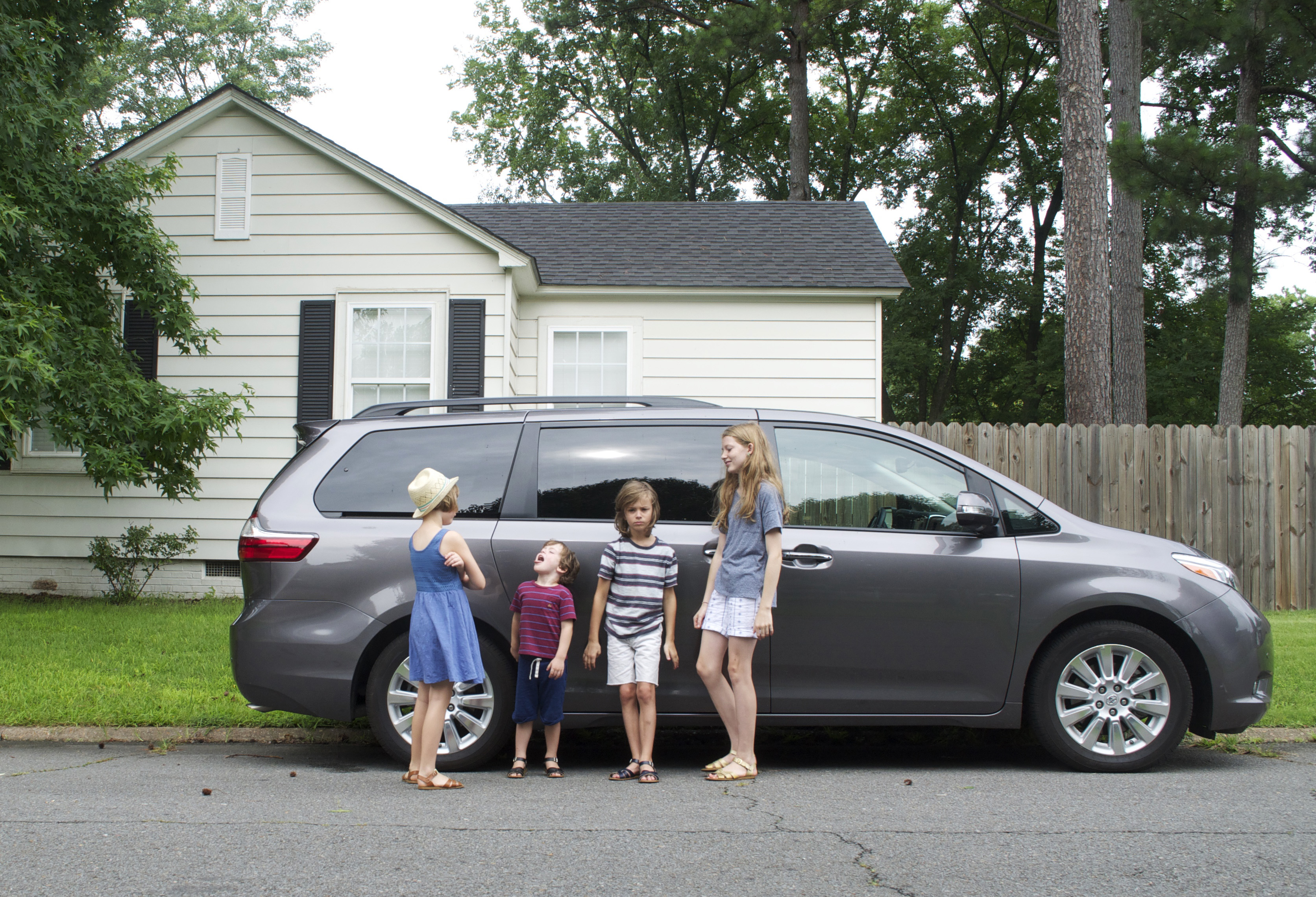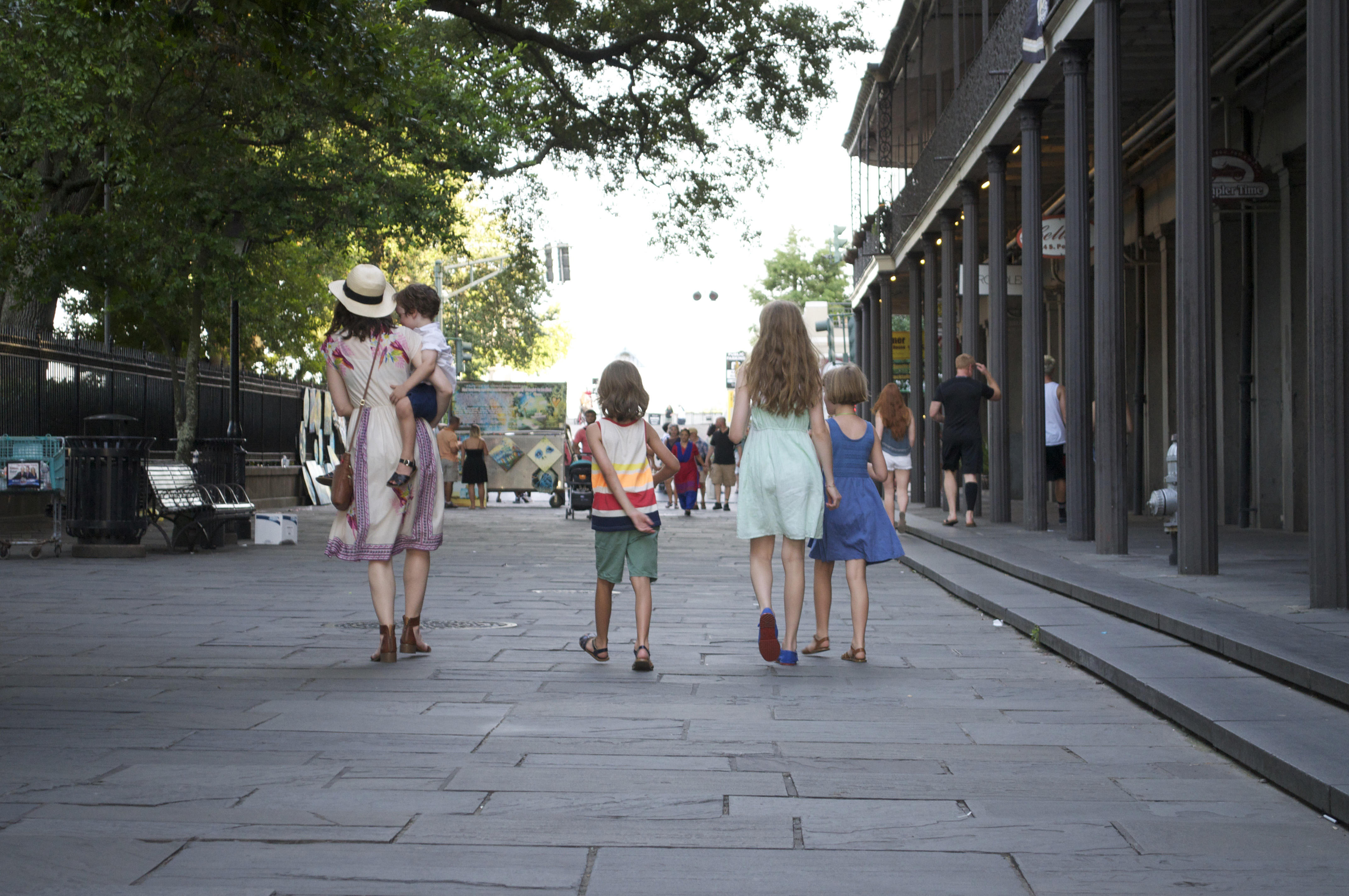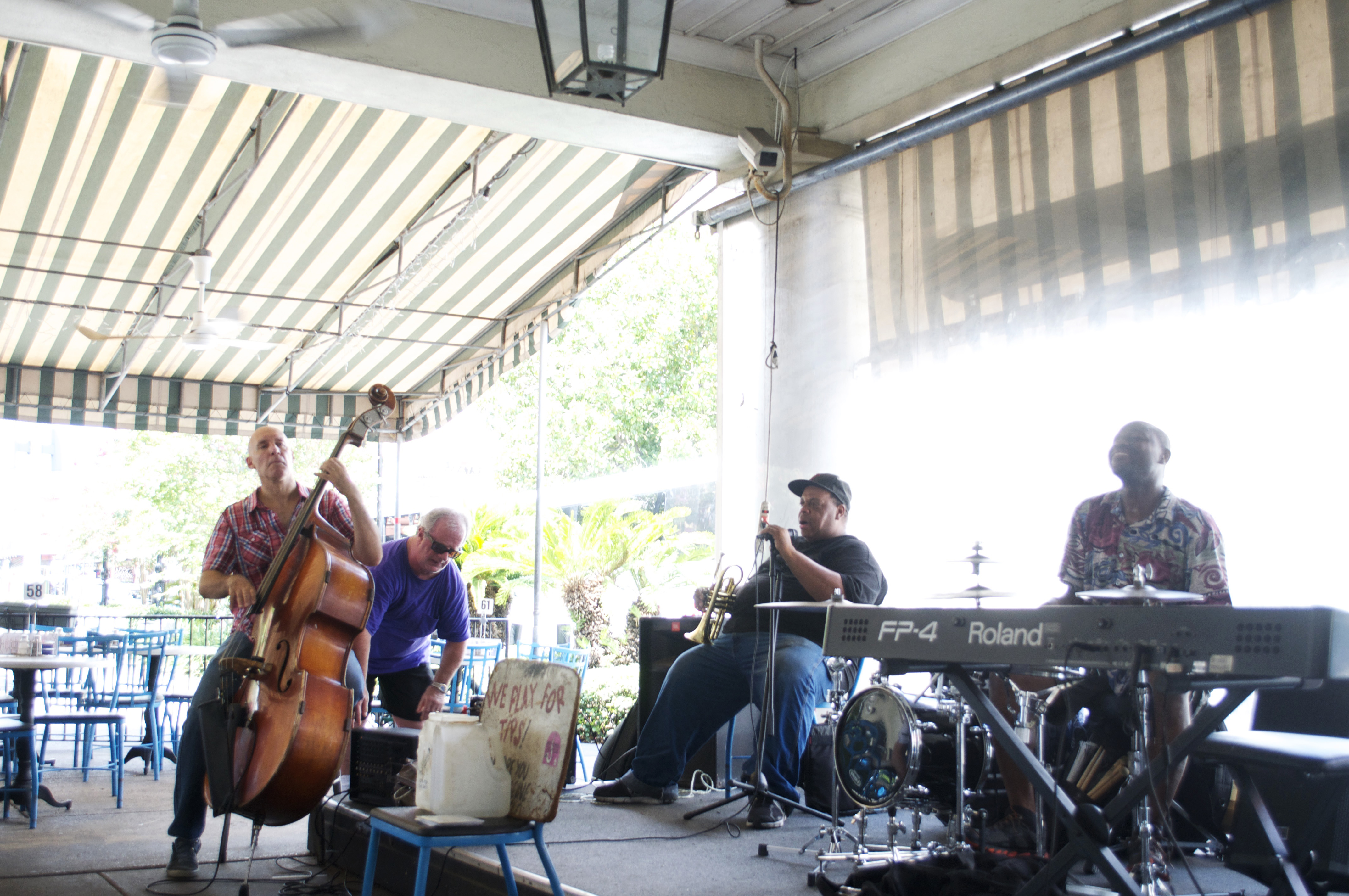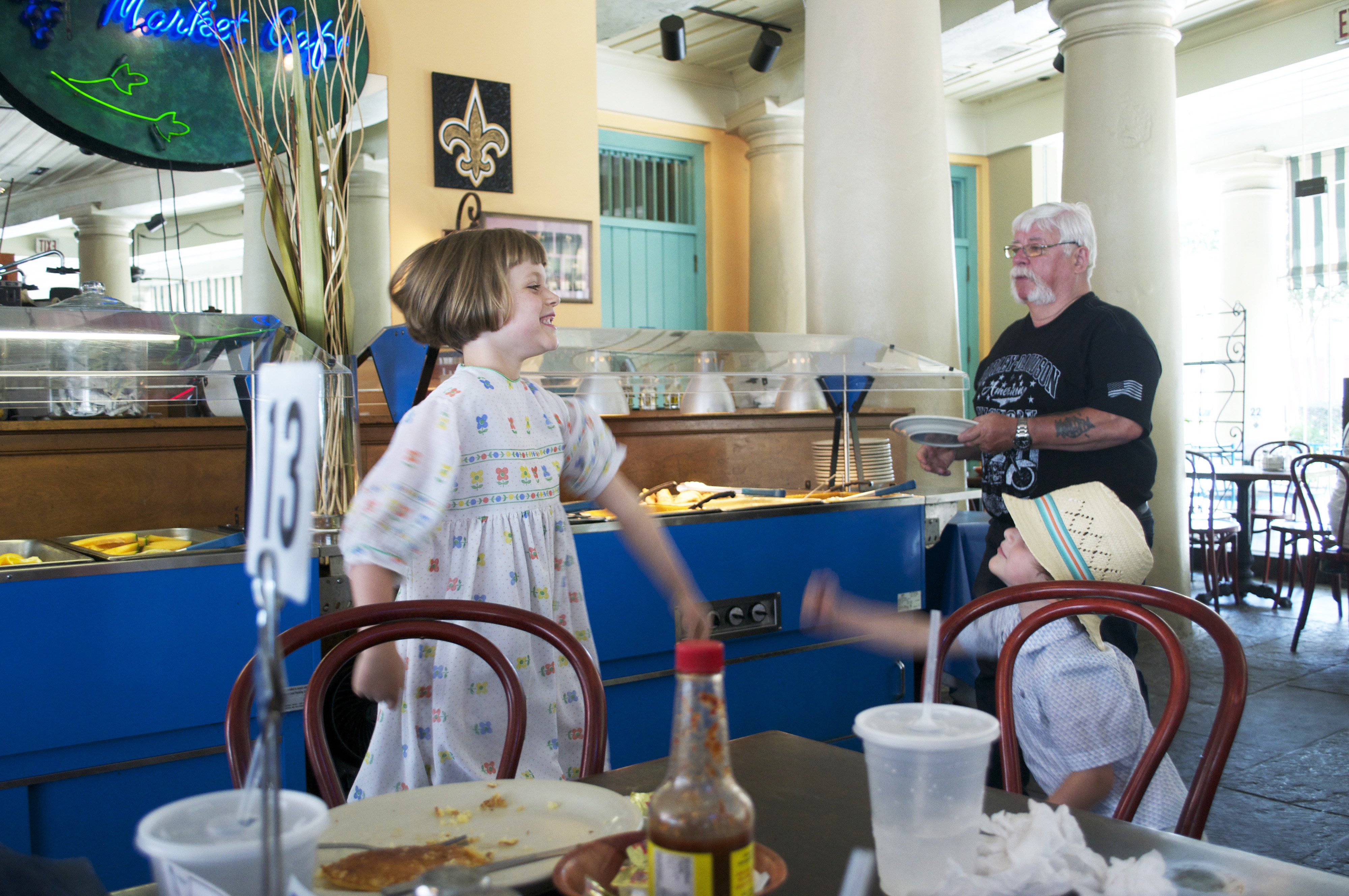 I was still looking for my smile, but we had a new game plan, and it involved the indoor aquarium. Keyword being 'INDOOR'! The New Orleans heat is no joke!
From there, the magic I was envisioning when planning our family trip to New Orleans started to happen. We caught a cute little trolley and rode a few blocks along the Mississippi River to the Audubon Aquarium of the Americas.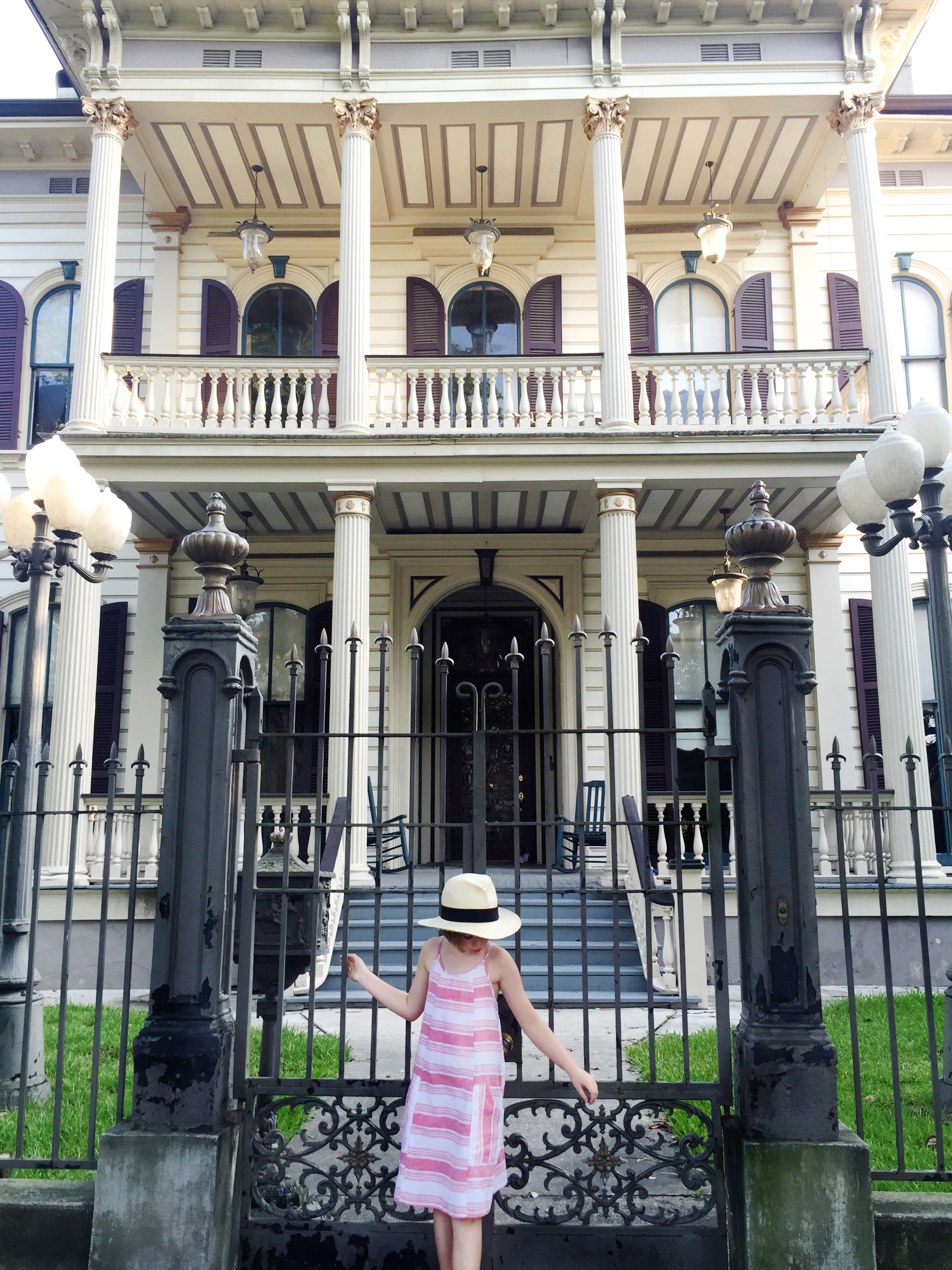 We hit as many traditional New Orleans hot spots as possible. We shopped the lovely shops on Magazine Street (all of which were shockingly welcoming and friendly to my children); roamed Lafayette Cemetery No. 1's ornate, above-ground, Southern gothic stone crypts; consumed great seafood, gumbo, jambalaya, etoufee, and poboys; and perused Jackson Square in all its architectural and street-performer glory (my personal favorite). We even found ourselves (albeit accidentally) driving down Bourbon Street at 4 p.m. on a Friday — just before things were about to get rowdy. Oh, the things my kids learned on that little strip! Silas and Tristin kept begging every day to go back to Bourbon Street. I guess scantily-clad ladies and men dressed as vampires leave quite an impression with 12-year-old girls and 8-year-old boys. And, while I'm fully aware some parents might not be comfortable with their kids seeing and experiencing such things, and understandably so, I'm glad they experienced it. I feel like seeing those things in the appropriate context, with parents present, readily willing to discuss, cultivates a relationship of openness, where you can talk about anything. I certainly don't want to warp my kids, but we didn't see anything damaging. I mean, there were tourists with kids in strollers walking Bourbon Street, so there really wasn't anything too major to deconstruct for the kiddos. In taking this trip, it was our goal to see new things and try new things, whether it be Bourbon Street or Tom's first experience with chopsticks at a Vietnamese restaurant or the other kids' first taste of alligator sausage. We wanted broader horizons and a larger worldview than our little Arkansas town can provide. New Orleans was great for that.