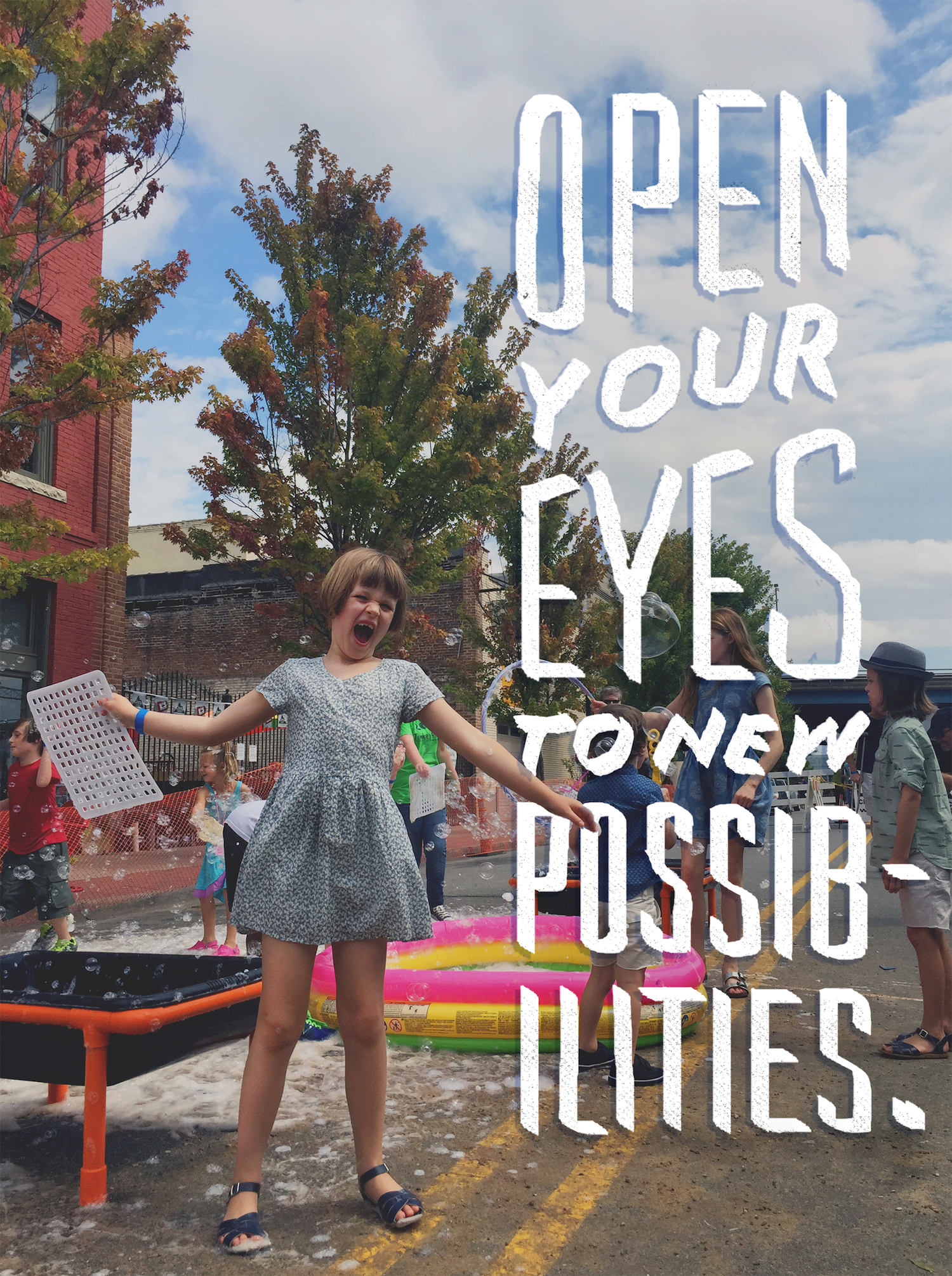 This has been an interesting month for our family. We moved houses. Our new house is just a couple miles from our old one, but for those who have moved with multiple children, you know distance doesn't make it much easier. Moving is ROUGH! I had forgotten just how rough until we were in the final stages of packing, at that point when "stuff" seemed to multiply like Gremlins. But we did it! We got everything moved out of the old house and into the new, then decided to go stay with my parents (who live in town) while we had painters give the inside a fresh coat. It was only supposed to take a week, so we looked at it as a nice, little vacation and an opportunity to spend with grandparents. One week passed. Then two. Paint job still in the works. Two weeks living out of a suitcase and all sleeping in the same room can do some pretty unpleasant things to one's psyche. When we hit the two-week mark, we all felt like we might loose our minds, I knew we needed to go somewhere and do something fun.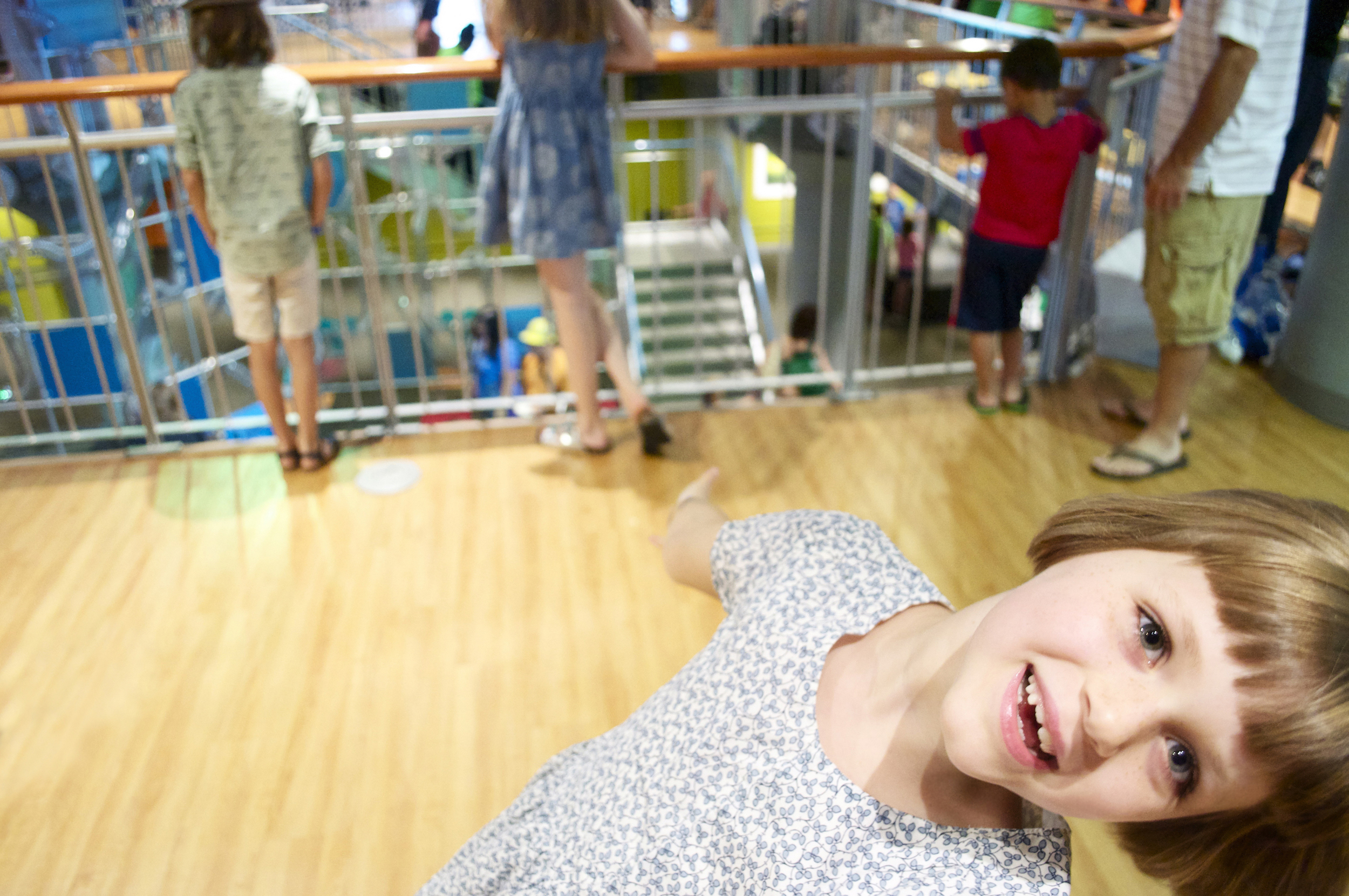 We live in a small city not too far outside of Little Rock, so when we need a breath of fresh air, that is typically our go-to. For years, I have wanted to take my kids to the Museum of Discovery in downtown Little Rock. When Tom, our youngest (who from birth has been pretty wild and unruly) entered our lives, I quickly realized our family outings were going to be far and few for quite awhile. But now he is three, and I am finally seeing a light at the end of the newborn, infant and terrible-two tunnel! We can now venture into more exciting territory, like Tinkerfest at the Museum of Discovery!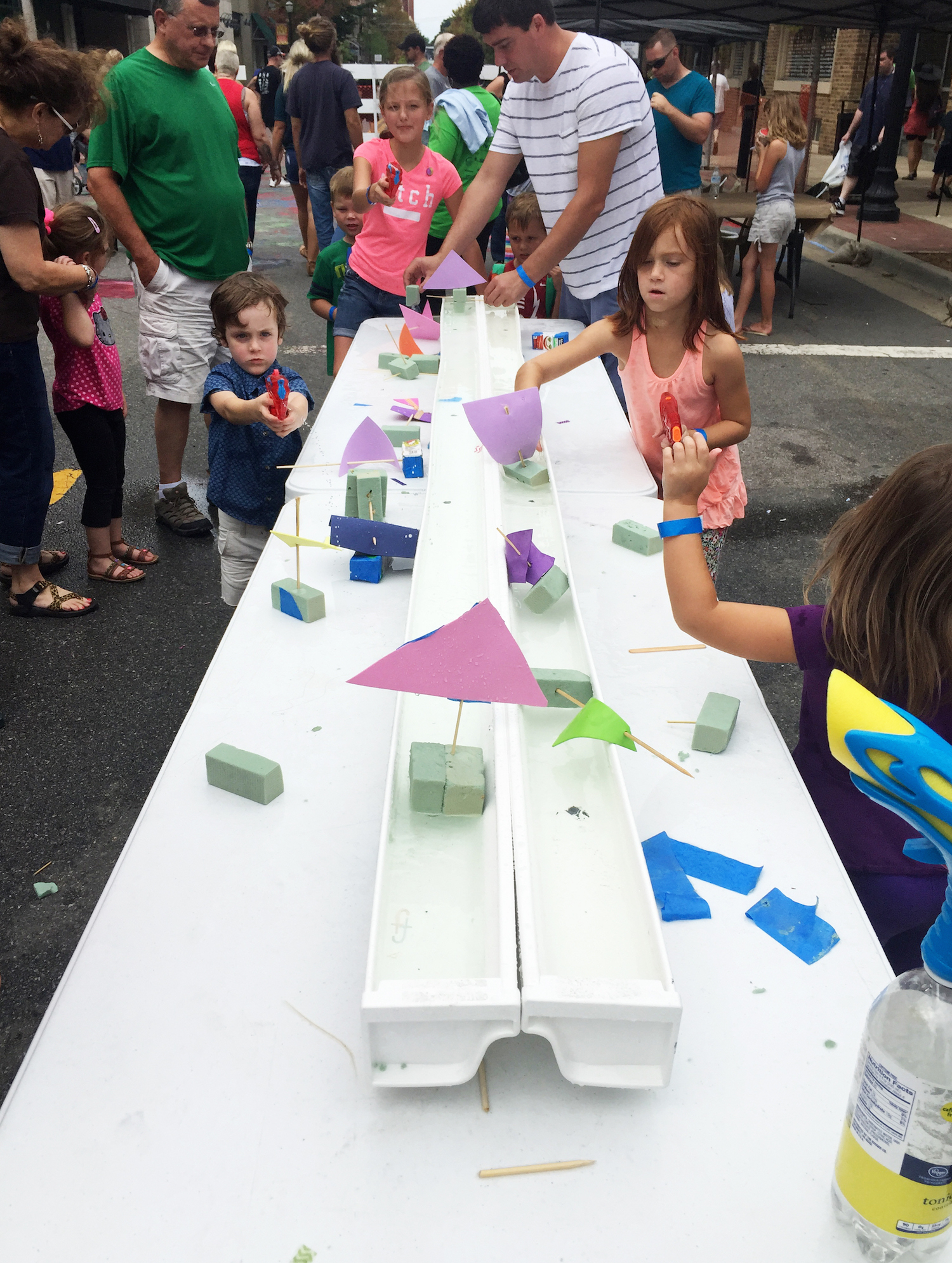 Tinkerfest takes place once a year at the Museum of Discovery. It is an event that encourages learning by using your hands. The hands-on activities set up throughout the museum and along the street are meant to stimulate thought and creativity. Tinkerfest certainly did not disappoint! There were activities for all ages, which is something kind of tough to find when your kids range from three to 12. And as a bonus, my husband and I were just as intrigued by much of what we saw and did.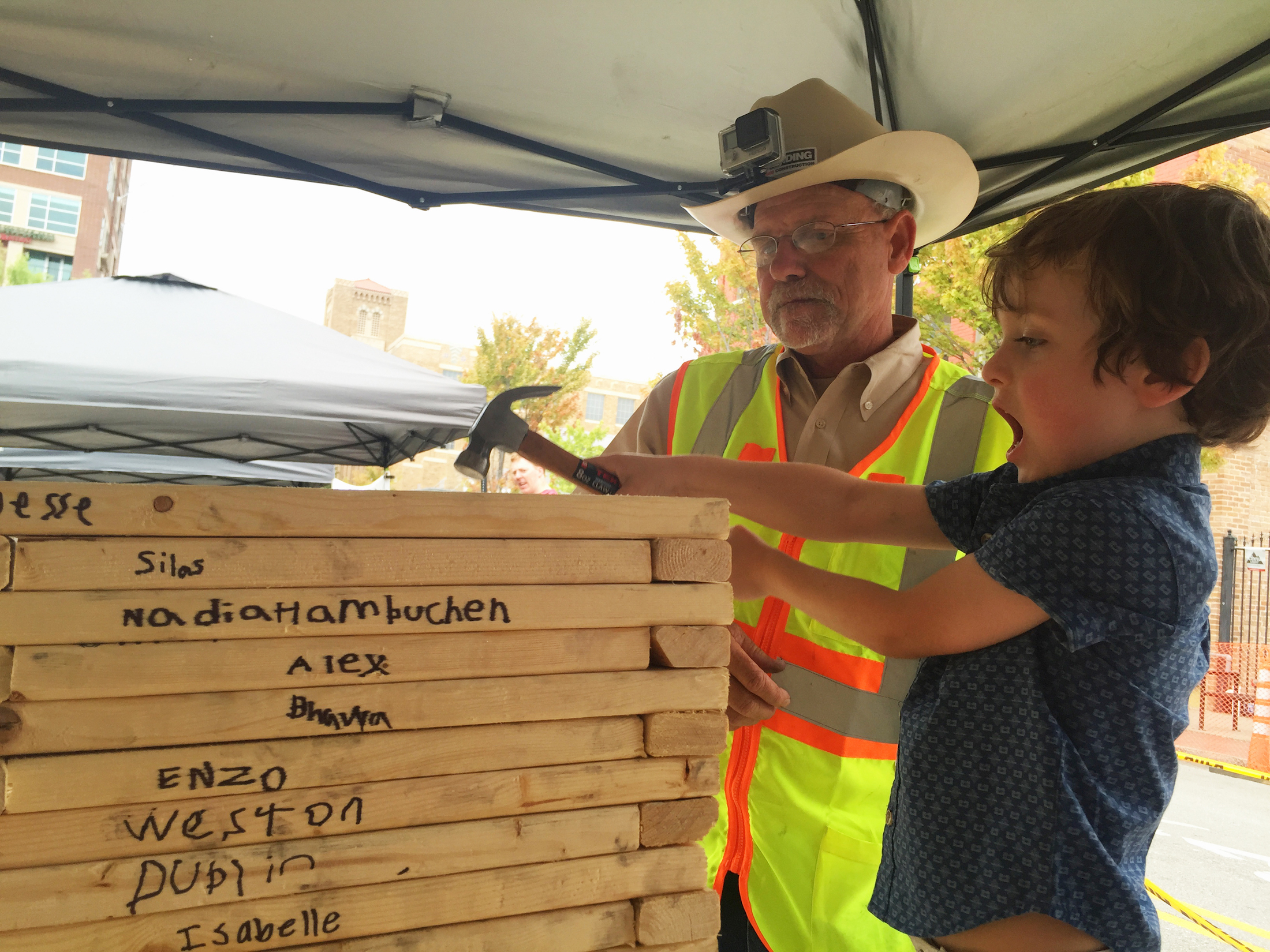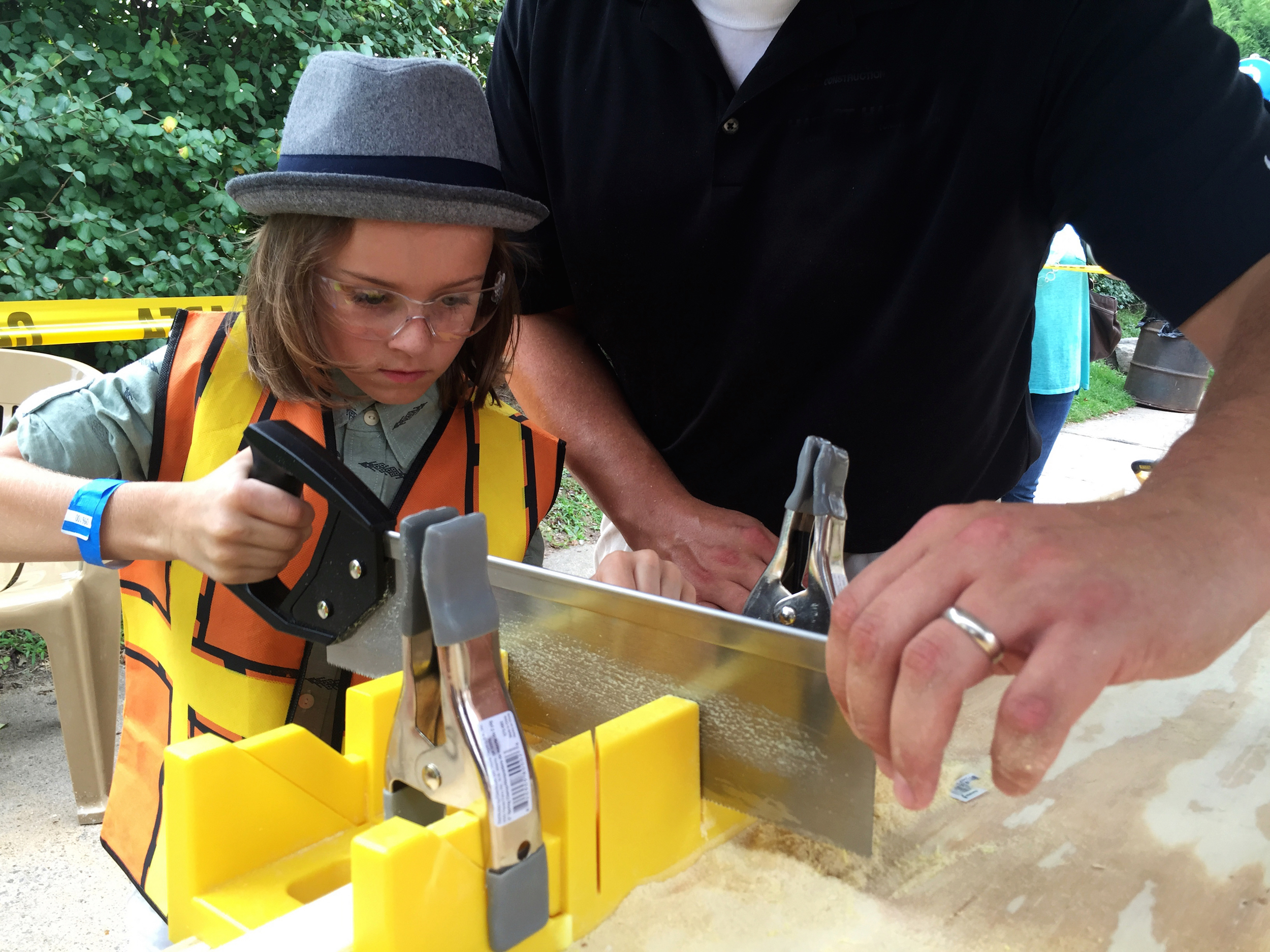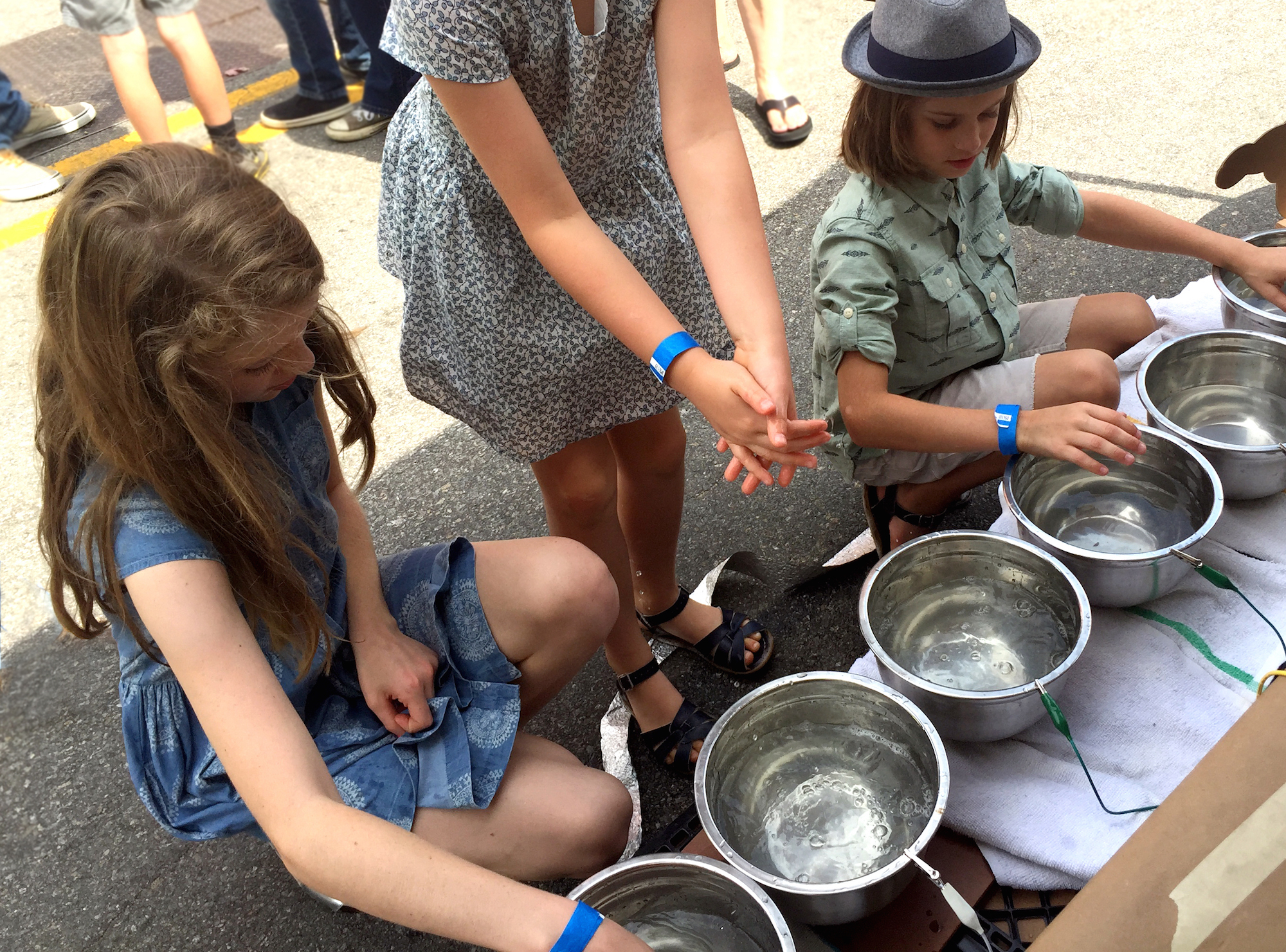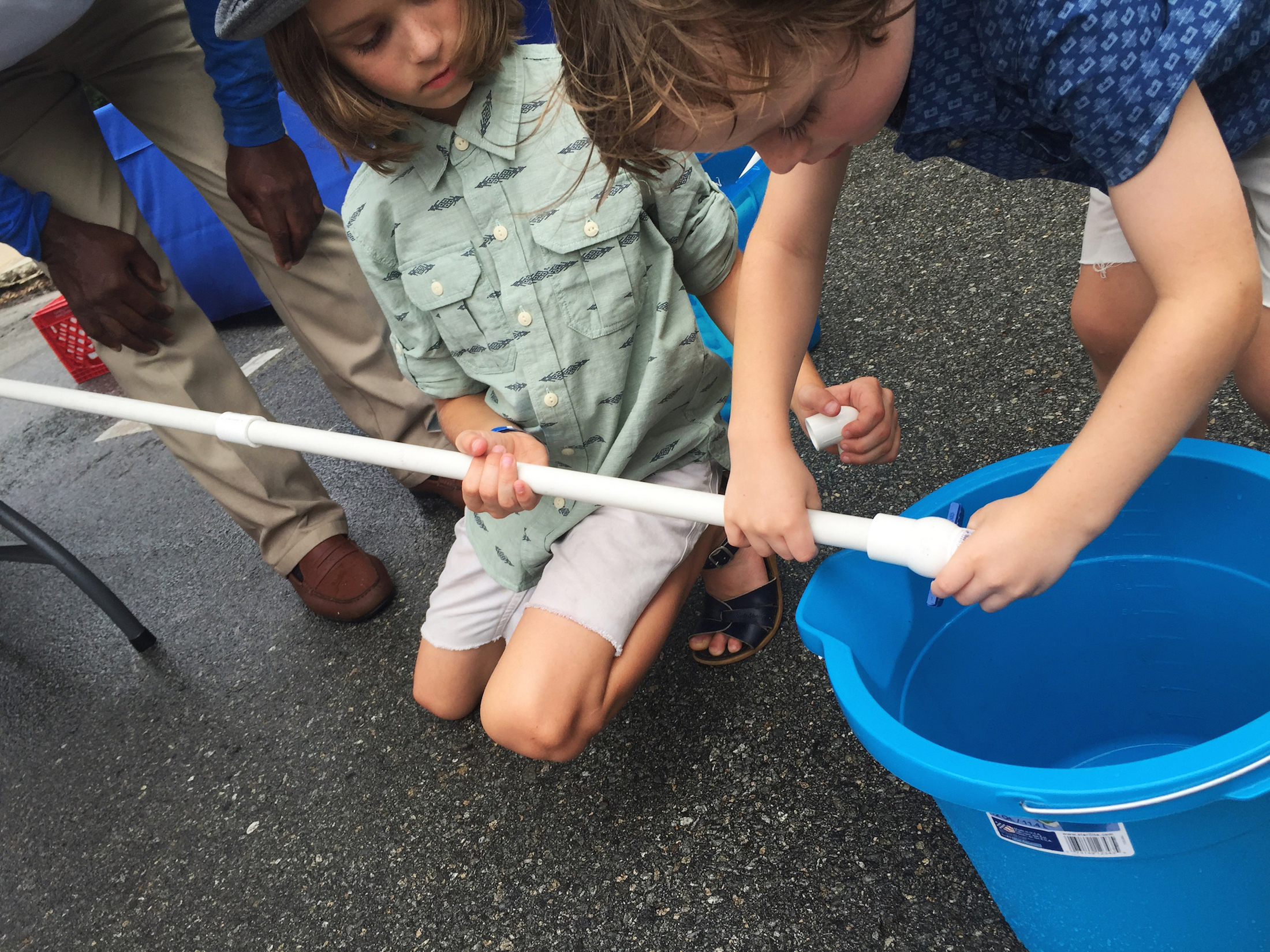 We played with water and bubbles, built a mini water system with PVC pipe, sawed wood, hammered nails, examined reptiles, experimented with dry ice, toyed with electricity, witnessed some cool inventions and learned about stuff I'm still mulling over in my head, like 3D printing. I don't think my brain will ever fully comprehend how 3D printing works. There was truly way more to see and do than we could have accomplished with four kids, and while it was all loads of fun, I think the two things that left the biggest impression were The Watercolor Bot and the virtual reality goggles.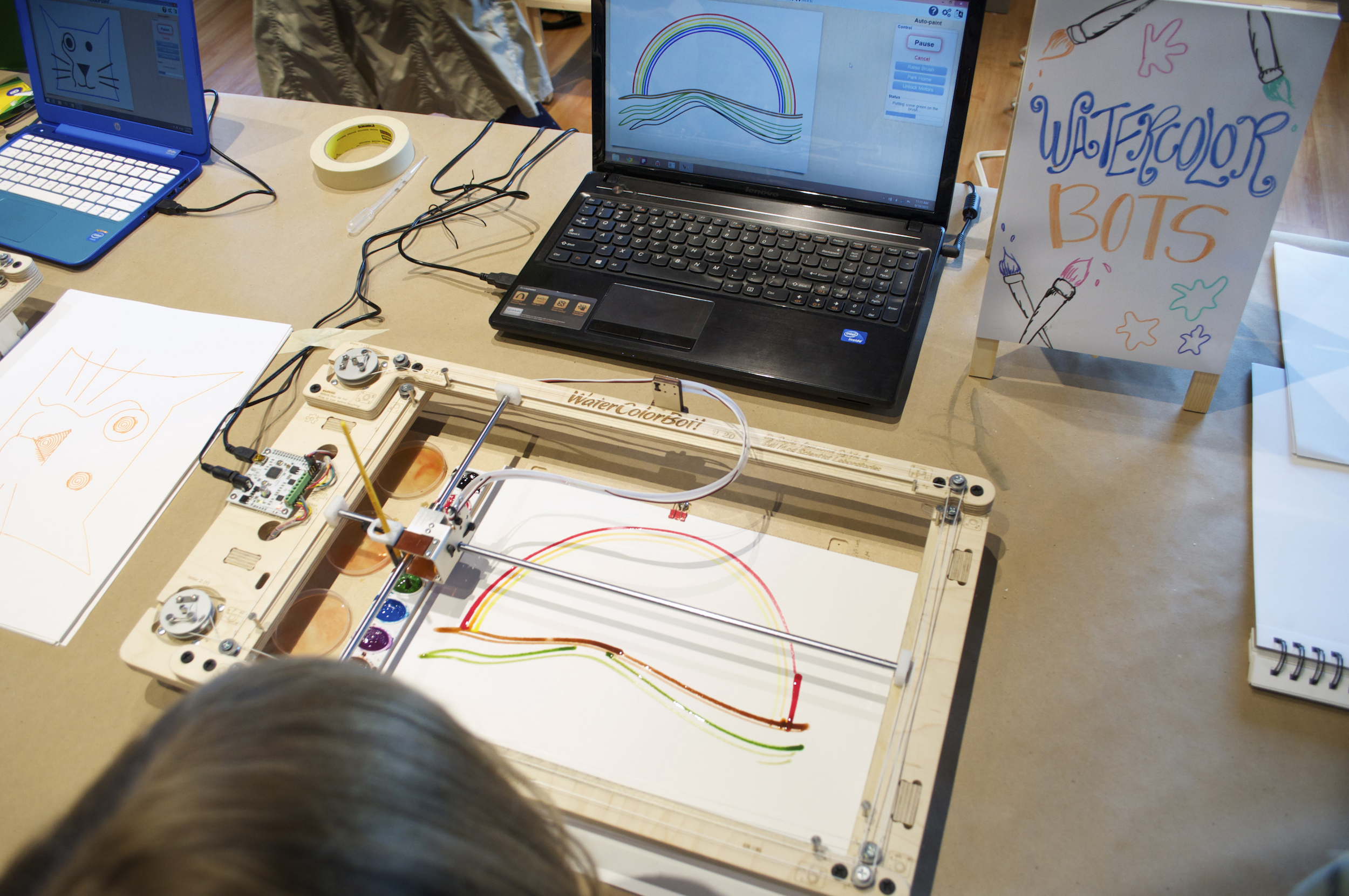 A 14-year-old girl created The Watercolor Bot. I kid you not! I'd love to explain how it worked, but I cannot. All I know is it was very, very cool, and that the girl who created it is a genius. Or at least significantly smarter than I. Using a computer, the robot is programmed to paint a specific image. It was truly wild to watch the brush pick up the exact amount of paint needed and not make one single mess-up, like dribble paint across the page.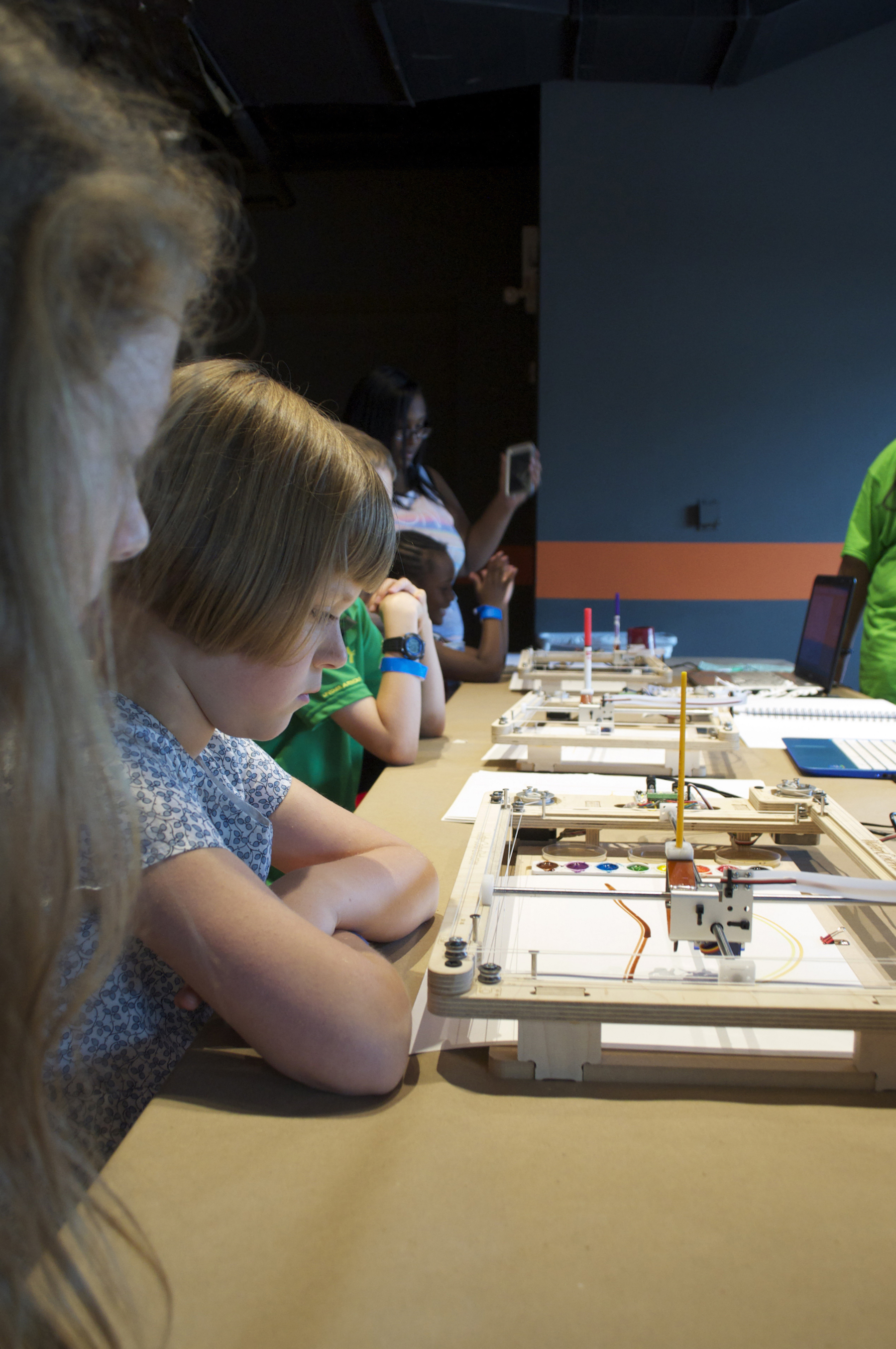 The virtual reality goggles were what my kids left talking about the most. You slip your smartphone into these cardboard goggles and you are immediately transported into another 3D world. Of course, since I am given to motion sickness, these made me feel queasy, but it's important to note that I have been known to get carsick while driving. So if you have the stomach for them, they're incredible! They're great for watching 3D movies or playing virtual reality video games. (If you do that sort of thing.) And you can get a pair on Amazon for $12!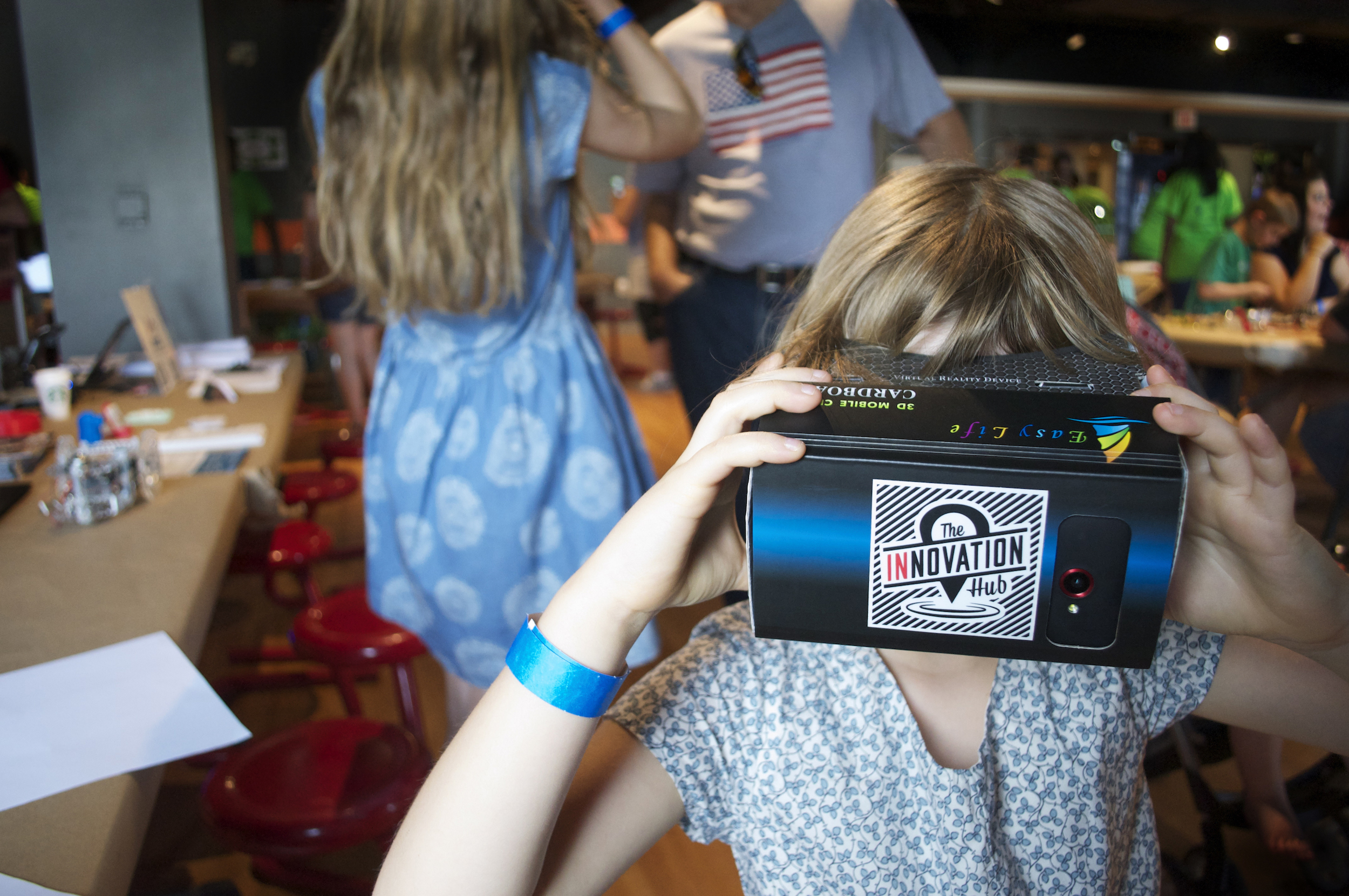 Our experience at the Tinkerfest was nothing but positive. A lot of that is due to the volunteers working the booths. You could tell they were excited to share information and watch little light bulbs go off in little heads. Everyone seemed to enjoy interacting with all the children and seeing them experience new things. I've certainly had the adverse experience, so I never take it for granted when we can be in an environment in which children are appreciated rather than demonized. So a big THANK YOU to the Museum of Discovery for that! There were a lot of kids! I'm not sure I could have been as kind as most of the volunteers.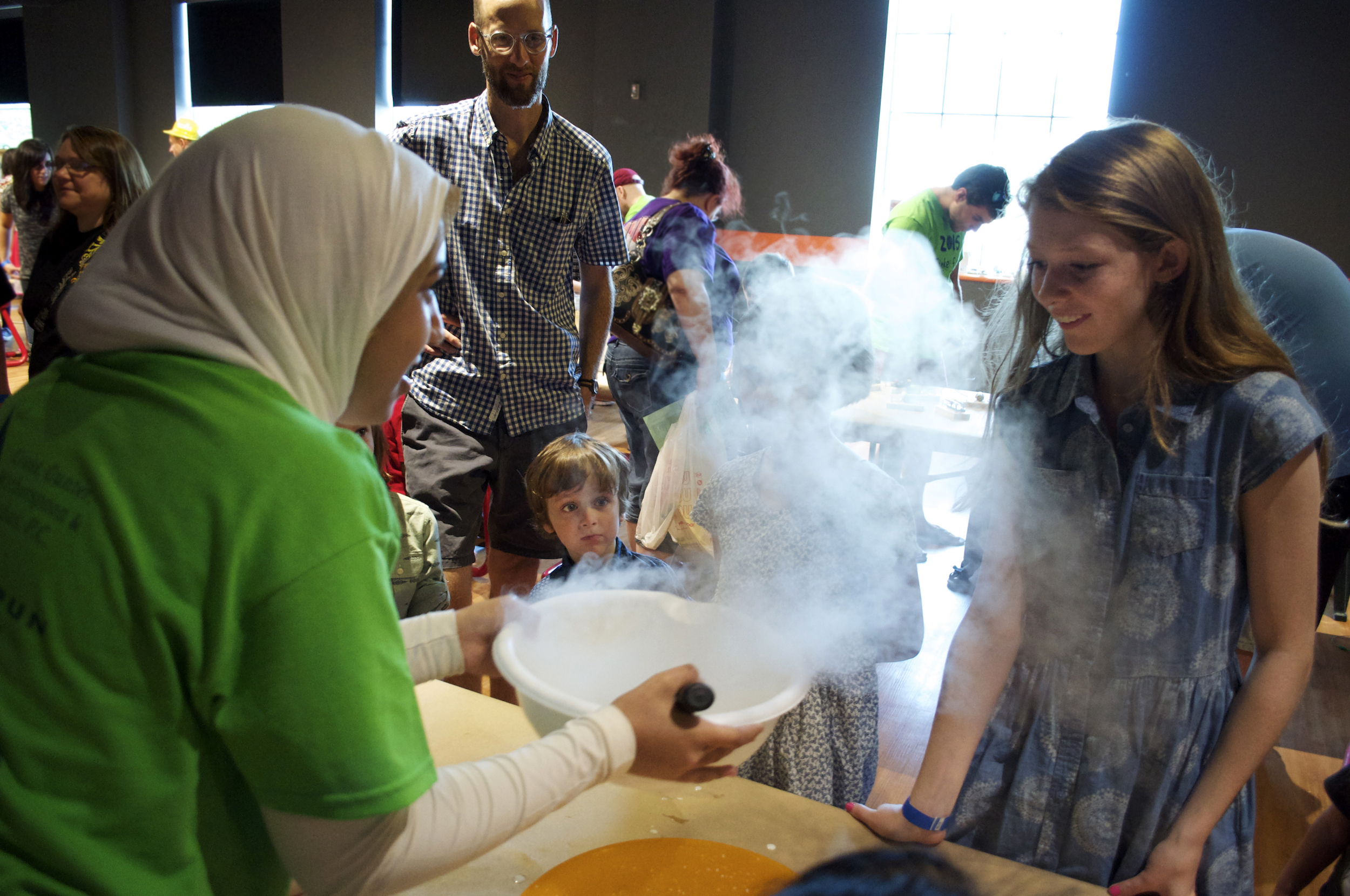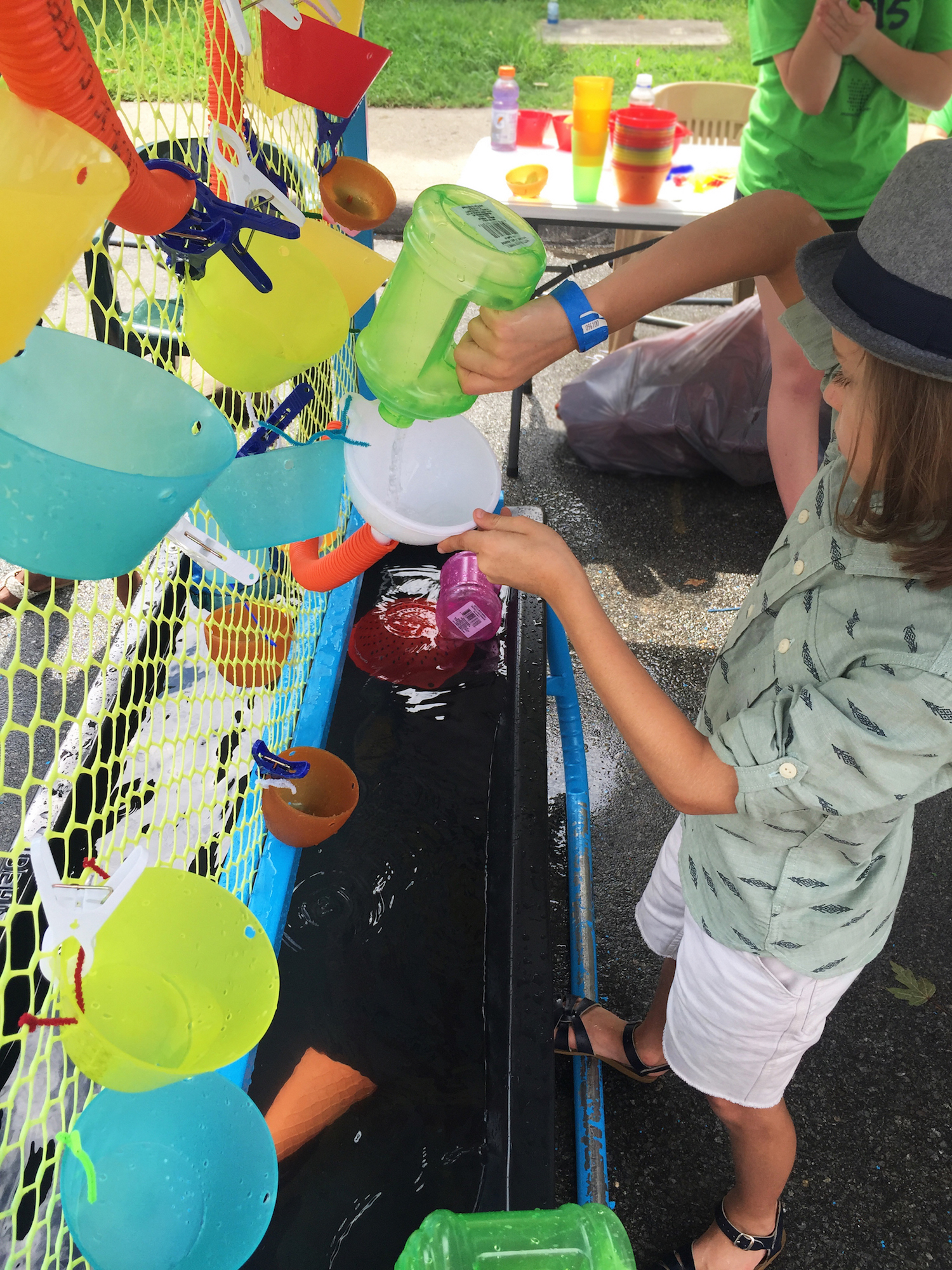 Tinkerfest ended up being the much-needed medicine for our ensuing nervous breakdowns. Every single one of us had fun and learned something new, and we did it TOGETHER! We exercised different parts of our brains, challenged our understandings, and opened our eyes to new possibilities. Call me a homeschool nerd, but I get unreasonably happy when my kids are learning together and are actually enjoying it. Were there meltdowns? Yes. Could we do everything? Nope. But we could do more than we could have done a year ago. It's always nice to be reminded of the changing seasons of life. Sometimes I forget that we won't always have an unruly toddler or that we won't always be sleeping in the same room and living out of suitcases at my parents' house. That's what I am telling myself anyway. We are now going on week three. Little Rock, here we come!