I'll admit it. I have high and sometimes unrealistic expectations for summer vacations and activities. Having lived in the Midwest my entire life, I'm conditioned to want to bust out of the joint every summer. This year, I let go of my grand plans of a long-distance vacation to focus on the bigger picture. The more I planned, the more draining it became trying make sure every single variable was taken care of. And the more pregnant I grew, the more I simply wanted to stay close to home.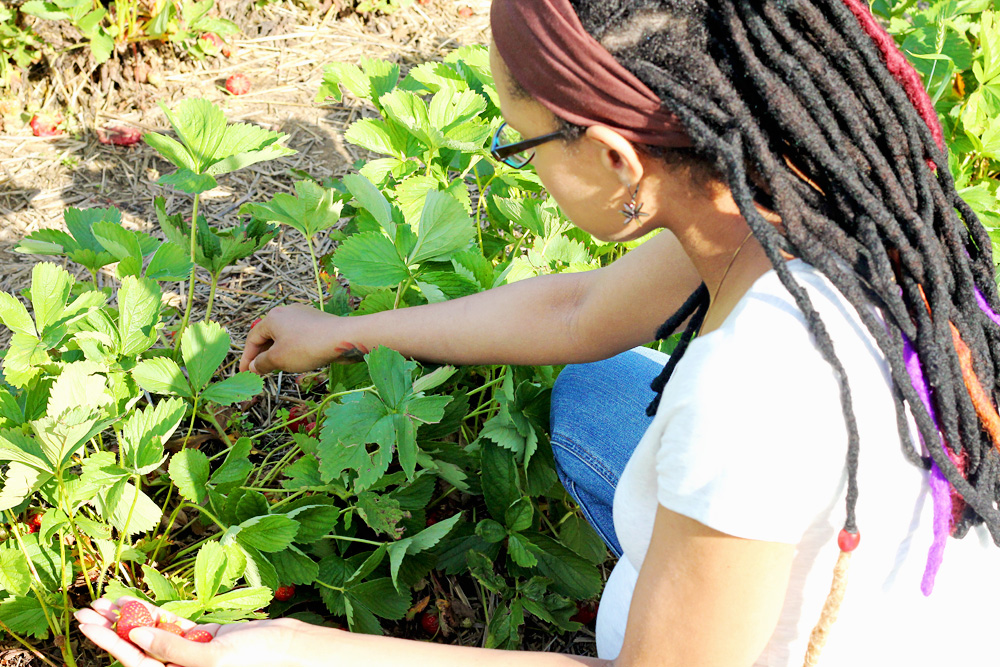 You don't have to leave the state or travel very far to have an adventure after all. There are plenty of adventures to be had right in your backyard. We are fortunate enough to live in a thriving community with plenty of things to see and do. One of our favorite summer traditions include picking strawberries during the mid-June season. It's great to be able to support local farmers and teach the boys where and how one of their favorite fruits is grown. Last week, we paid our local strawberry farm, Johnson's, a visit and extended the adventure by making a special treat.

Strawberry season doesn't last very long. Last year, we unfortunately missed out. So this year's visit was Jaxon's first time picking strawberries, another milestone. Gotta love 'em. At two, he's at the perfect age where his mind is curious and eager to soak up lessons and experiences. When we arrived at the strawberry field, Jaxon rushed to follow behind Jayden and Daddy. While the rest of us got straight to picking, Jaxon spent some time wandering the patch and gazing out into the rows before picking his own berries. He had his own little method, hopping from row to row on the hunt for the prettiest ones.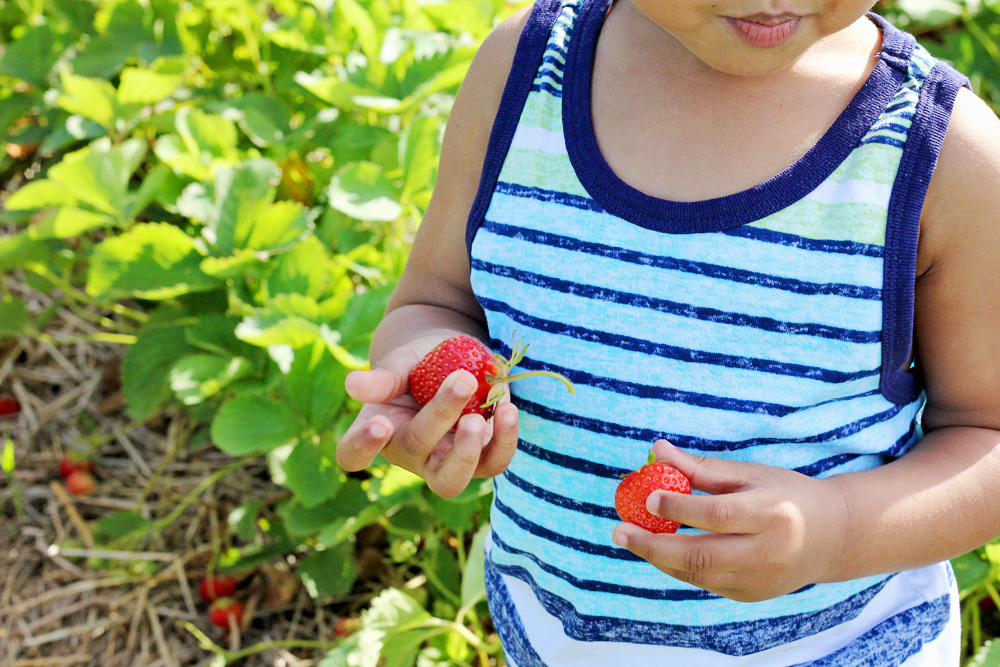 Jayden was on bucket duty...such a tough role to fill! He didn't realize that he could put it down after moving to a new row. He had a blast practicing his shooting skills, tossing strawberries into the bucket and "making high scores."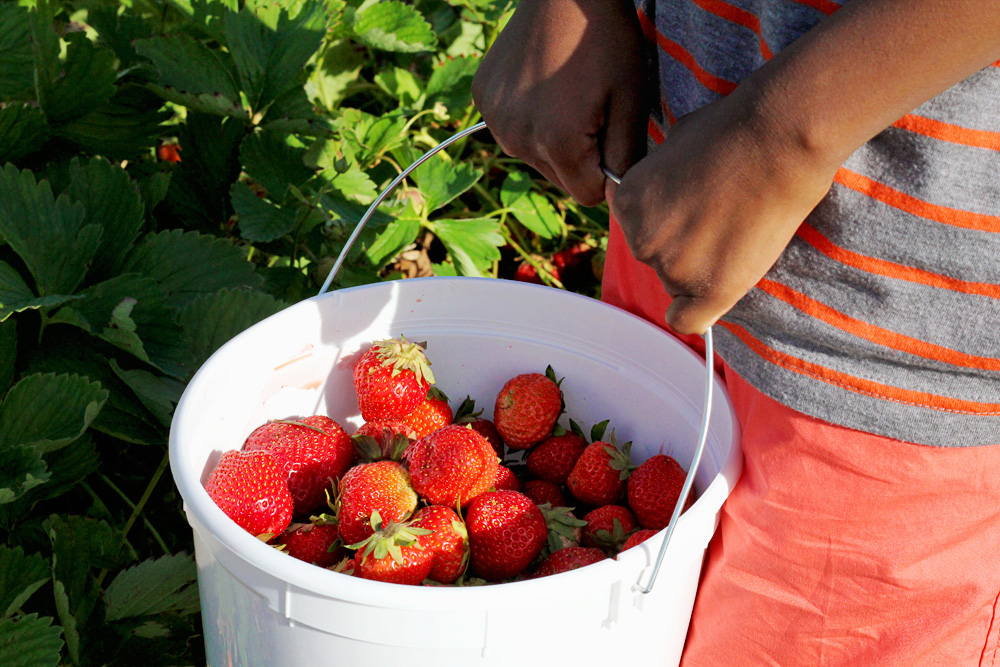 Once we had a full bucket, it was off to pay and head home with our fresh berries. While we may have left our destination, the adventure didn't stop there. I wanted to do something special to extend the memories from our trip by making strawberry fruit leather. It was such a simple activity that completely wowed the boys and tasted fantastic!

Homemade Strawberry Fruit Leather
Ingredients

3 cups fresh strawberries
1 tablespoon honey

Instructions
1. Preheat oven to 250 degrees F. Line a 12 x 16 baking sheet with parchment paper.
2. Remove the stems from the strawberries and give them a rinse.
3. Place the strawberries and honey in a blender and puree until smooth.
4. Pour the mixture on to the lined baking sheet. Lift the sheet and lightly tilt it around to evenly distribute the mixture.
5. Bake for 2 hours or until the mixture is dry and not sticky to the touch. If your oven tends to overheat, it may take less than 2 hours. Once my batch started to solidify, I turned my oven off completely and let it complete as the oven cooled down.
6. Remove fruit leather from oven and allow it to cool at room temperature. Let it sit overnight so that the fruit can soften.
7. Cut fruit leather (with paper on) into strips using a pizza cutter or scissors and roll the fruit leather into snack rolls.