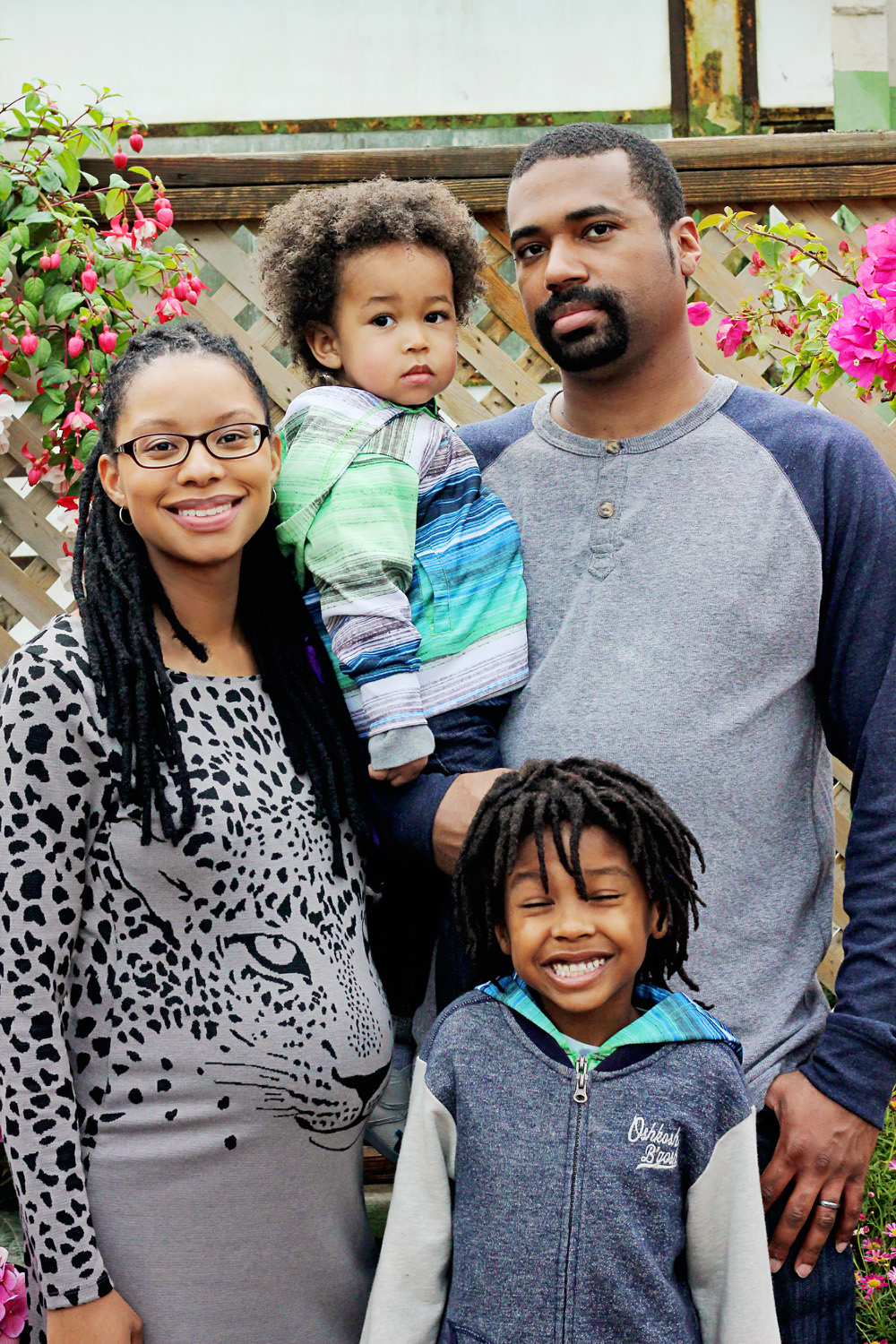 When life gives you lemons, make lemonade. As cliché as it sounds, that quote captures our Mother's Day weekend perfectly. Weeks prior, I planned a road trip that would span through Mother's Day weekend. For once, I was taking control of my day, getting away from the usual pressures I feel around this time. Well, those plans came crashing to a screeching halt when things, weather included, started to misalign at the last minute.
Defeated and heartbroken watching my perfectly planned trip crumble, I decided to make the best out of the day. My day. Without an ounce of energy left, I sighed to my husband plans of taking our boys to the Lincoln Park Zoo. As it turned out, it would rain here too and the temps would only reach 45 degrees in the Windy City. I was convinced that I was being trolled, but I decided that enough was enough. I was determined to enjoy my Mother's Day, rain or shine. Road trip or no road trip.
On Mother's Day morning, we headed to the grocer for snacks. We returned home and I packed lunches for our zoo adventure. After prepping meals for the afternoon and our day bag of essentials, we loaded up and headed out to the city. We didn't tell the boys where we were going until we were halfway there. By then, Jaxon had fallen into an angelic slumber. "Where are we going?" Jayden asked. "We're going to the zoo," my husband replied. "Yay," Jayden exclaimed in his usual manner of excitement.
We arrived at Lincoln Park Zoo in no time. The first thing that we noticed as we pulled up were the folks dressed in jackets and coats! I tried to prepare for the nippy weather by wearing a long sweater dress, but that wasn't enough. My plans of looking cute went out into the lake shore and sailed far away when forced to bundle up in a not-so-flattering rain jacket. It was the only jacket large enough to encompass my growing bump. Vanity aside, I was ready to explore the zoo and greet the gorgeous animals for the first time of the season.
Our first visit was to the regal and very relaxed African lion. We then headed over to the brand new snow monkey habitat. The snow monkeys arrived last fall from Japan and one of them gave birth a week prior to our arrival. Jayden thought this breed of monkeys were particularly cute. One even tiptoed to the window to observe us silly humans.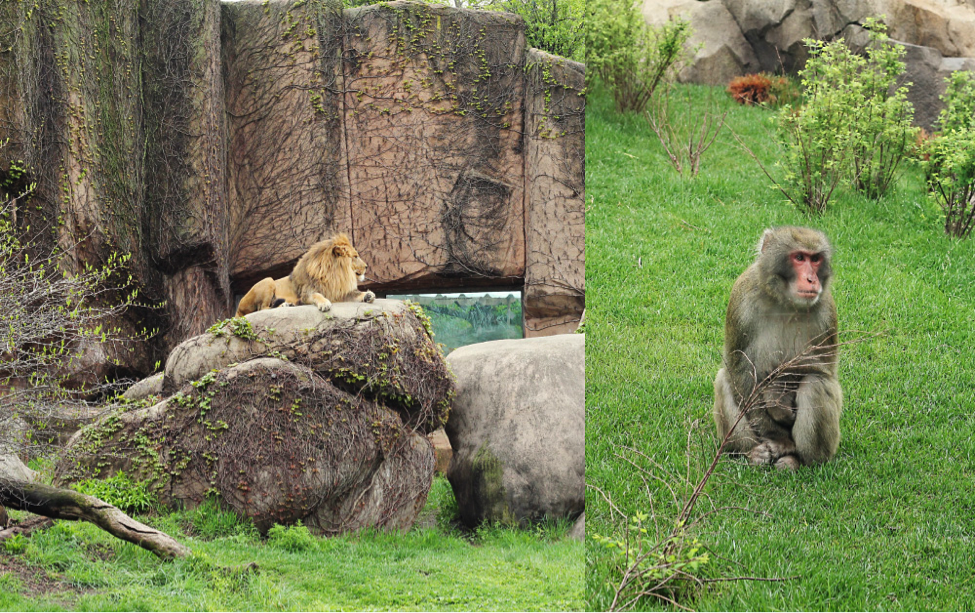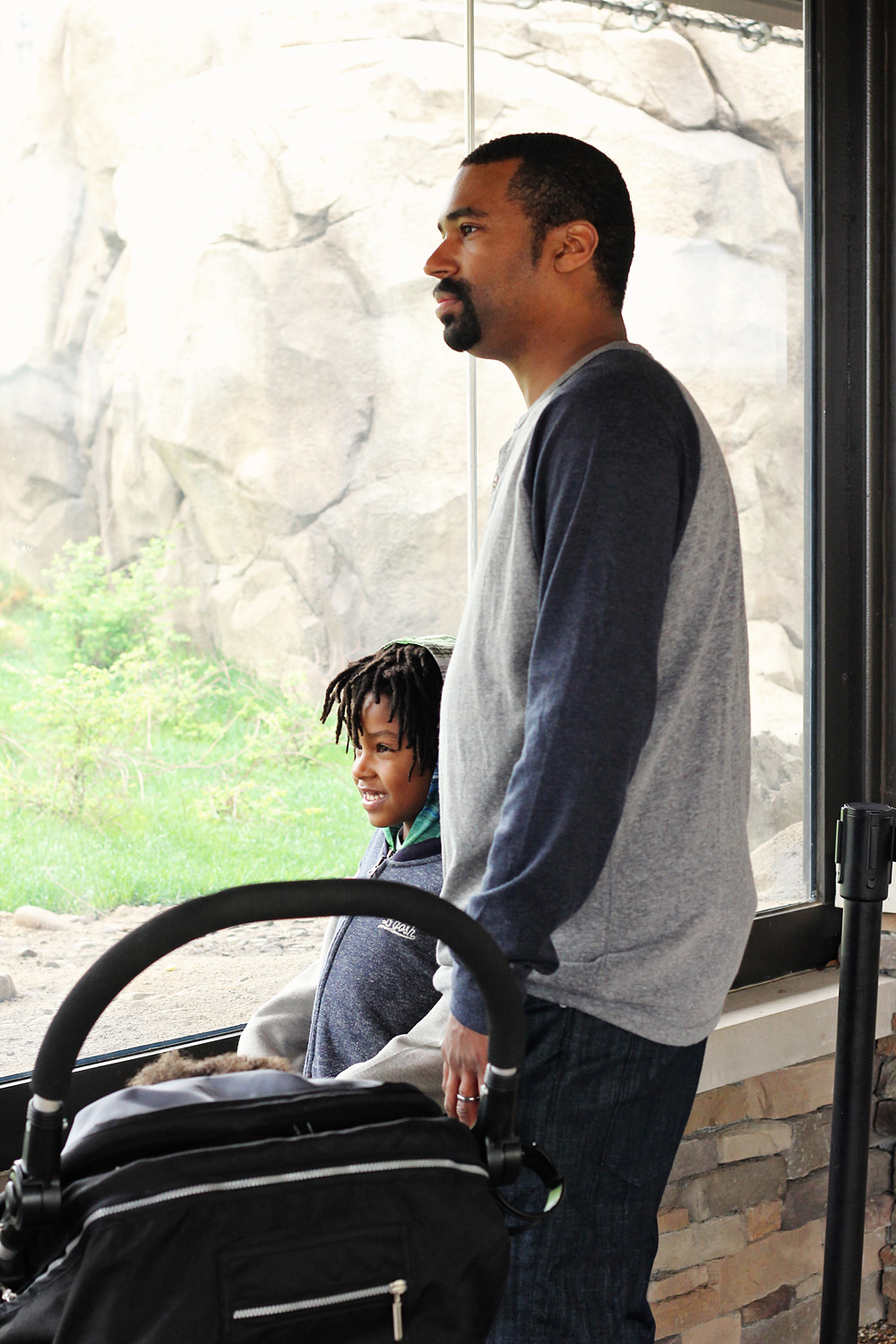 In the middle of what seemed like a trek (hello pregnancy and cold air), we stopped by the conservatory to warm up and soak in some botanical beauty. It was truly a mini getaway from the rude weather. (Can you tell that I loathe the cold?) It was in the conservatory where I really started to enjoy myself. As a lover of lush plants and flourishing flowers, this stop took me to my happy place and restored my mojo. It was also in the conservatory where I was able to ditch my boxy raincoat and capture family photos far more beautiful than I had ever imagined.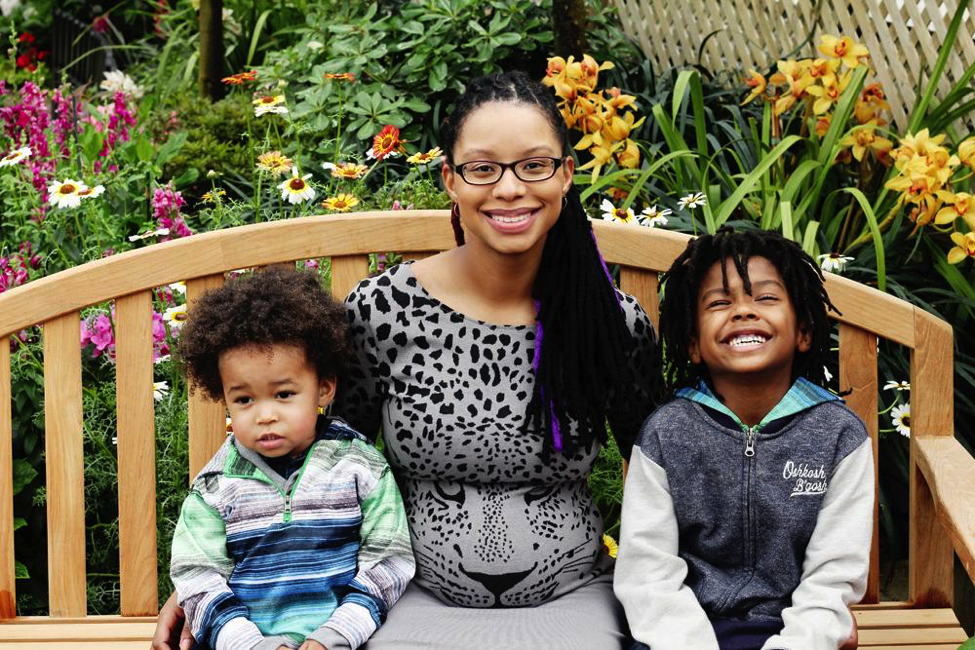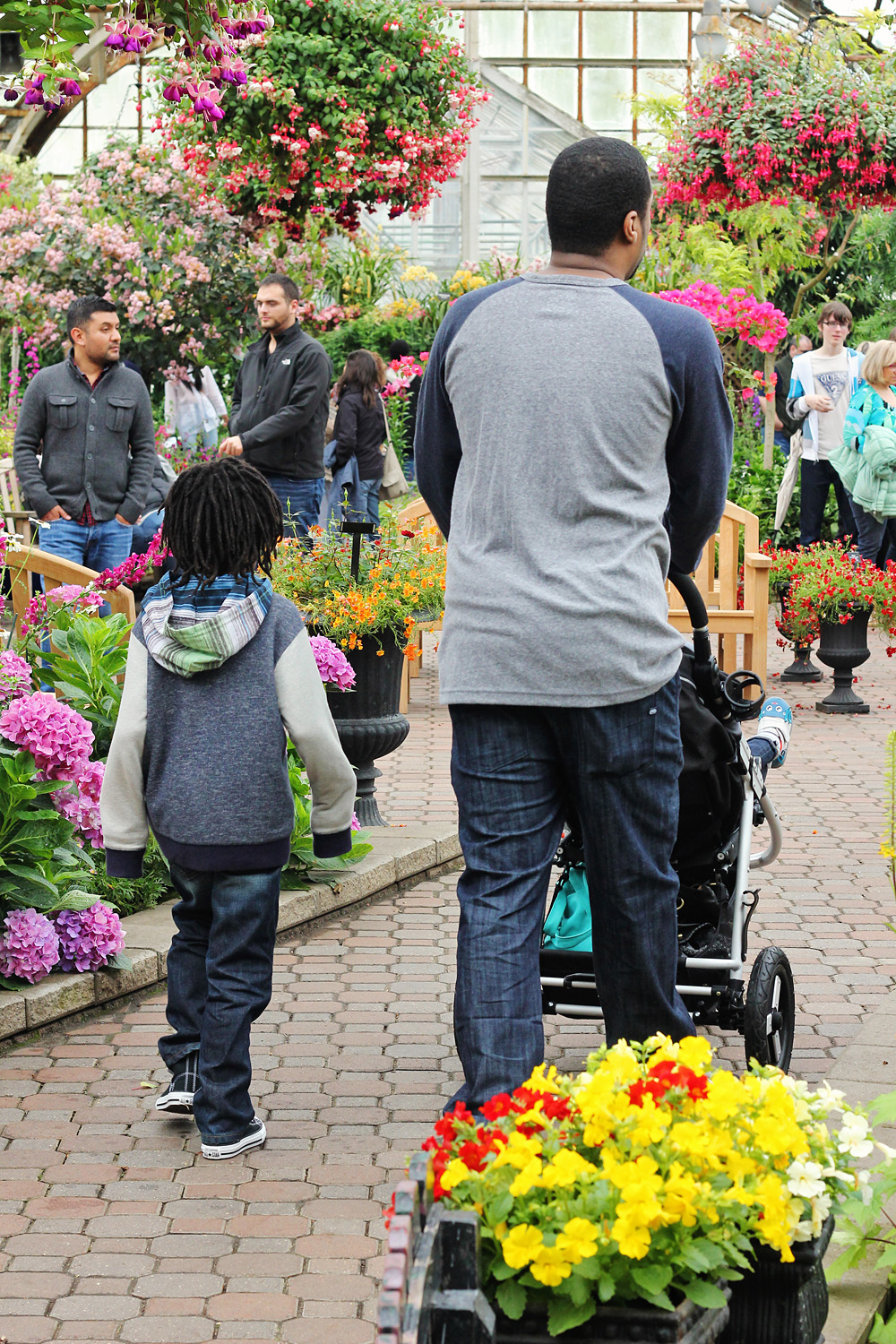 I didn't want to leave the gorgeous gardens, but Jaxon had other plans. He was ready to explore more of this unfamiliar place and admire more animals. We reentered the cold and strolled over to what seemed to be Jaxon's favorite...the fish. Whenever we encounter an aquarium, he becomes enthralled by the aquatic life. It was then that I realized that we were in the midst of a milestone... Jaxon's first time at the zoo as an alert toddler. He was living and loving every last bit of it.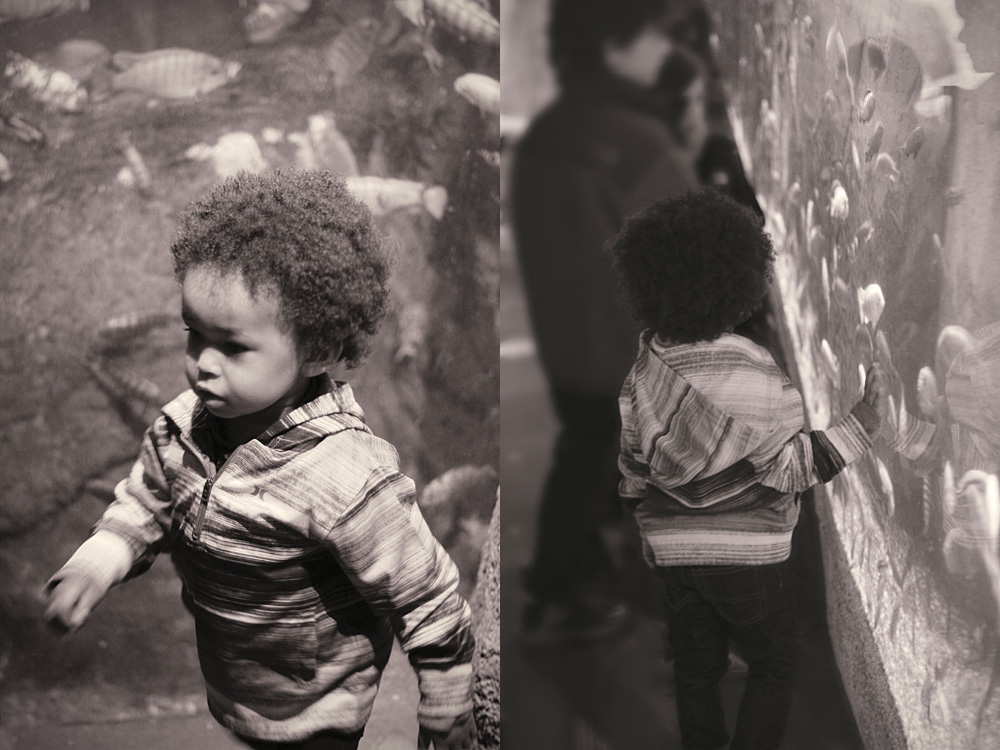 After our tranquil visit with the fish, we saw a gorgeous giraffe and the most adorable meerkats. The boys lit up with excitement when they saw these guys.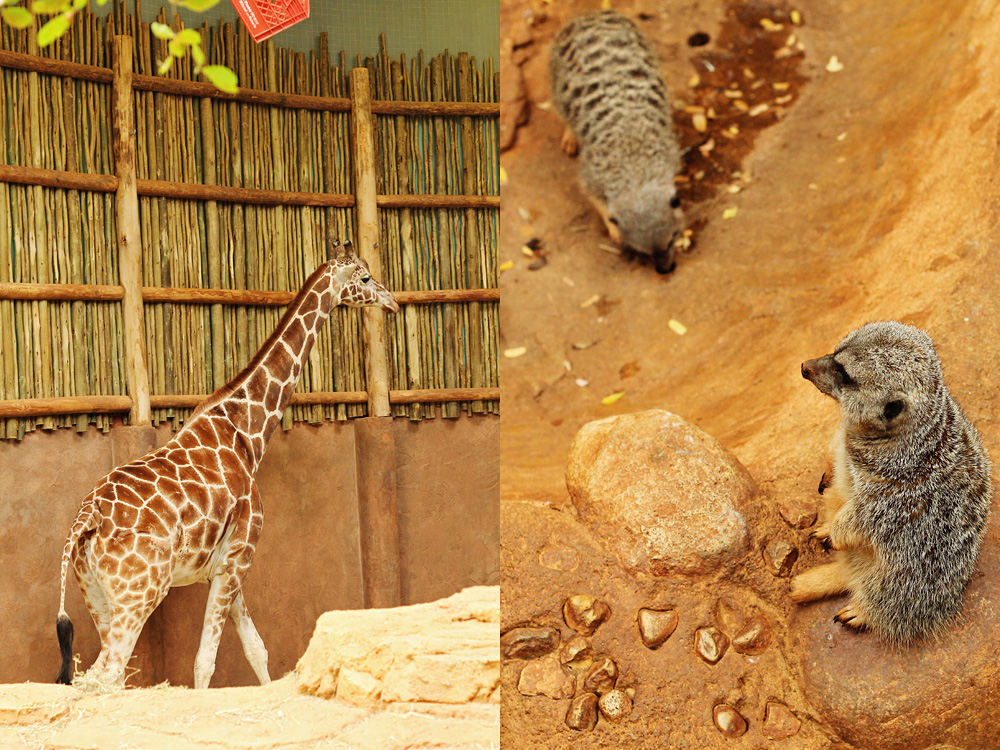 Next up, was the bird house! I sure wanted to take that monal – in all of its iridescent fabulousness – back home.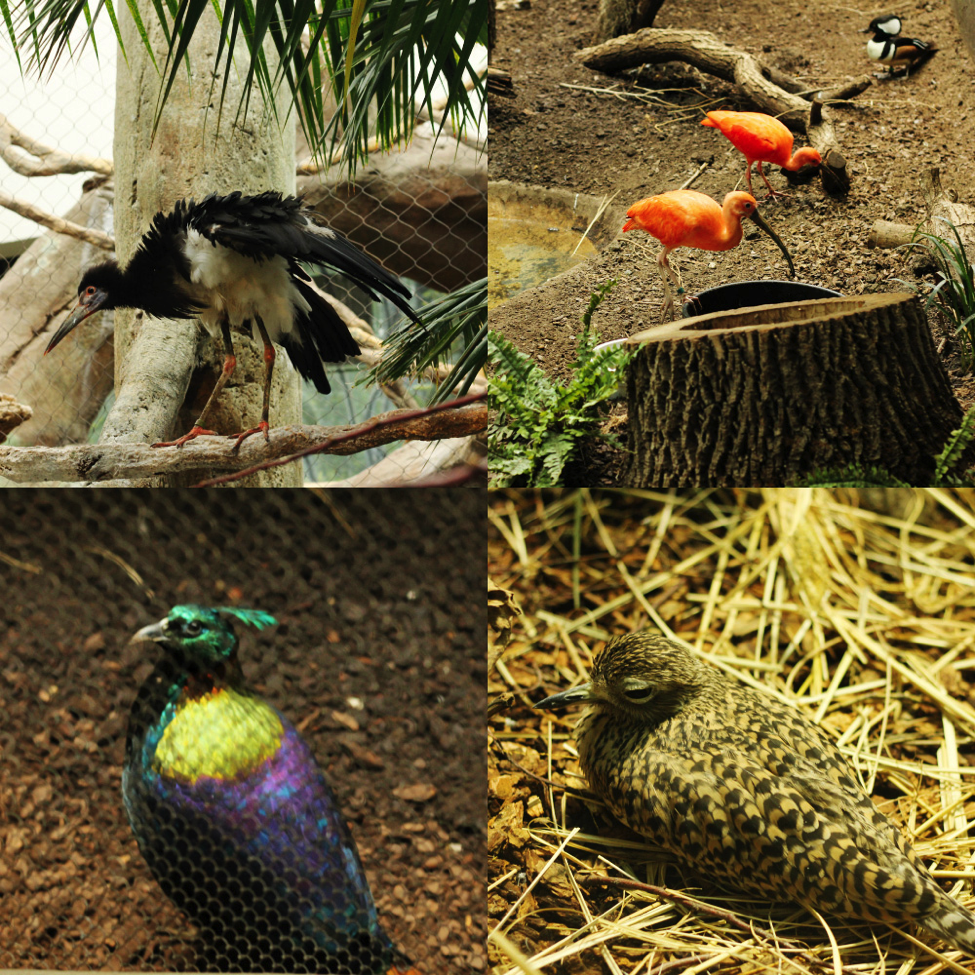 During the last leg of our trip, we let the boys play inside the Pritzker Family Children's Zoo. Jayden climbed the leafy maze and Jaxon laid low, crawling and dashing around the perimeter. It was pretty crowded at the time, so we spent just a few minutes in the space. (Ok, it was something like a madhouse. I'm not gonna lie.)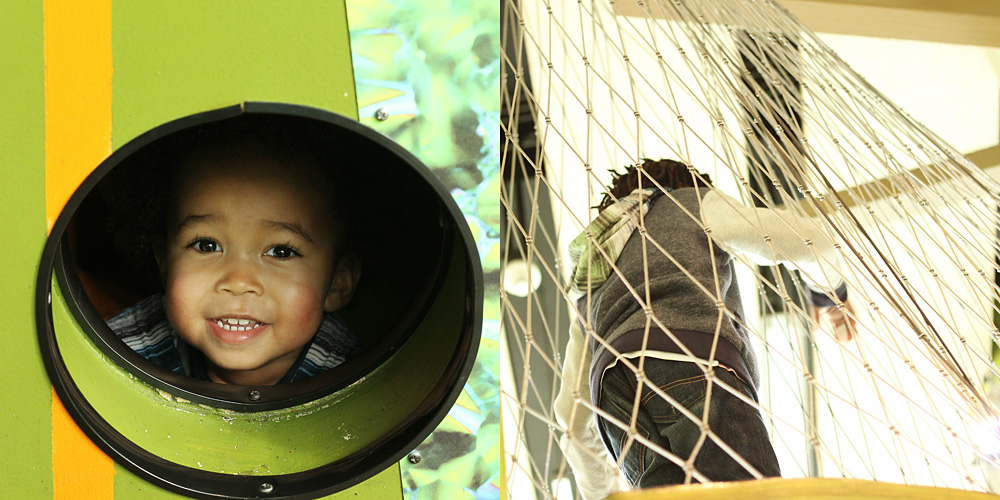 We headed back outside where we found the zebras chilling out. The boys ran free as we made the journey back to our truck to have lunch and then depart. Jaxon was in the zone the whole time, making new discoveries, emulating his big brother, shoes squeaking with every curious step.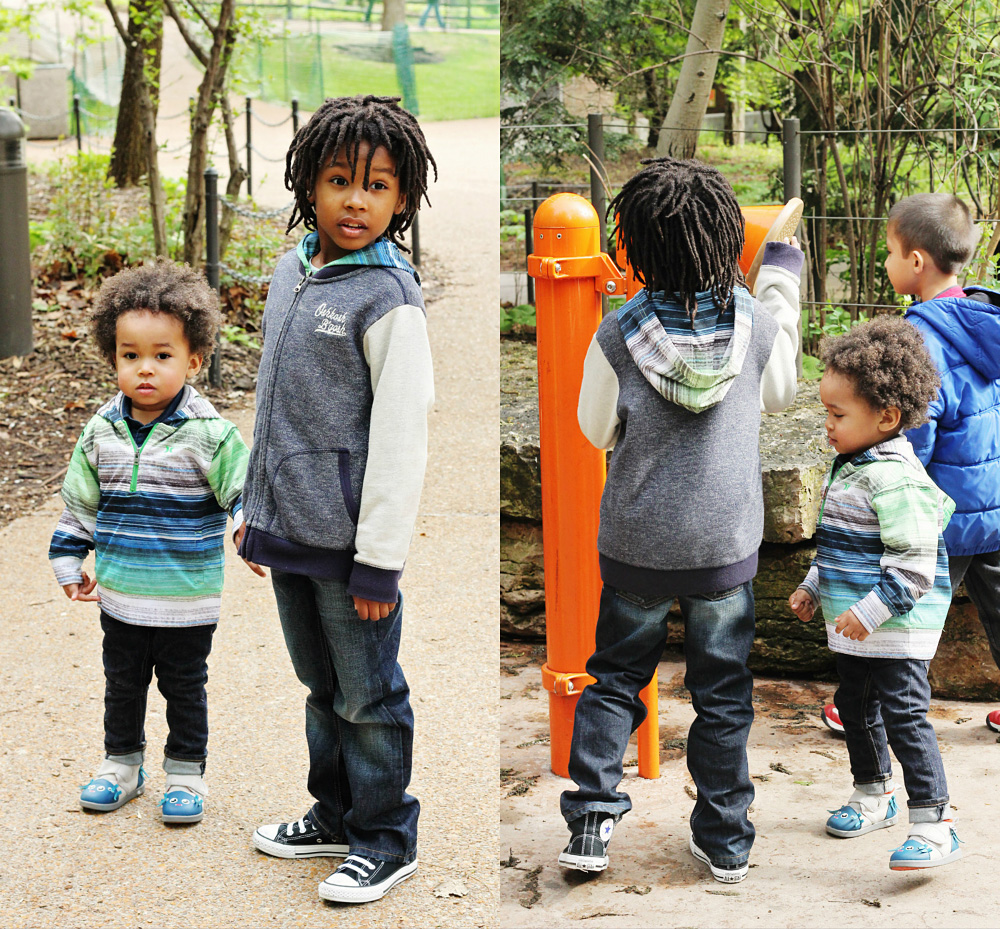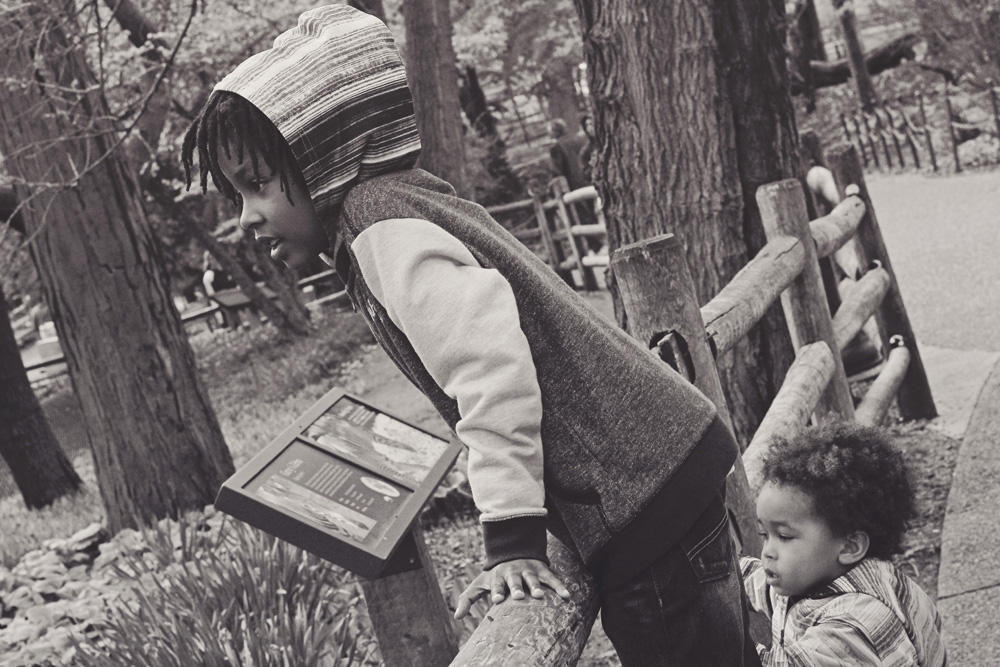 We all had a great time during our adventure at the zoo. While it wasn't at all what I had initially envisioned, we made the best out of the present forging memories together as a family.