Over the last three years of homeschooling my kids, one of the biggest lessons I've realized is that learning and teaching often happens best when we aren't actually at home. Because we are home quite a bit, if we aren't intentional, sometimes our lives can start to feel a little bit like the Bill Murray classic, Groundhog Day. Over and over and over...all our actions and surroundings stuck on repeat. When we're cooped up for too long and get in that kind of rut, operations start to malfunction, meaning, we bicker more and learn and LOVE less. When I feel like we're waking up to the exact same day over and over again, we've been home for a long stretch or I feel myself becoming extra irritable, I know it's time to GET OUT, to escape our norm and hit the refresh button.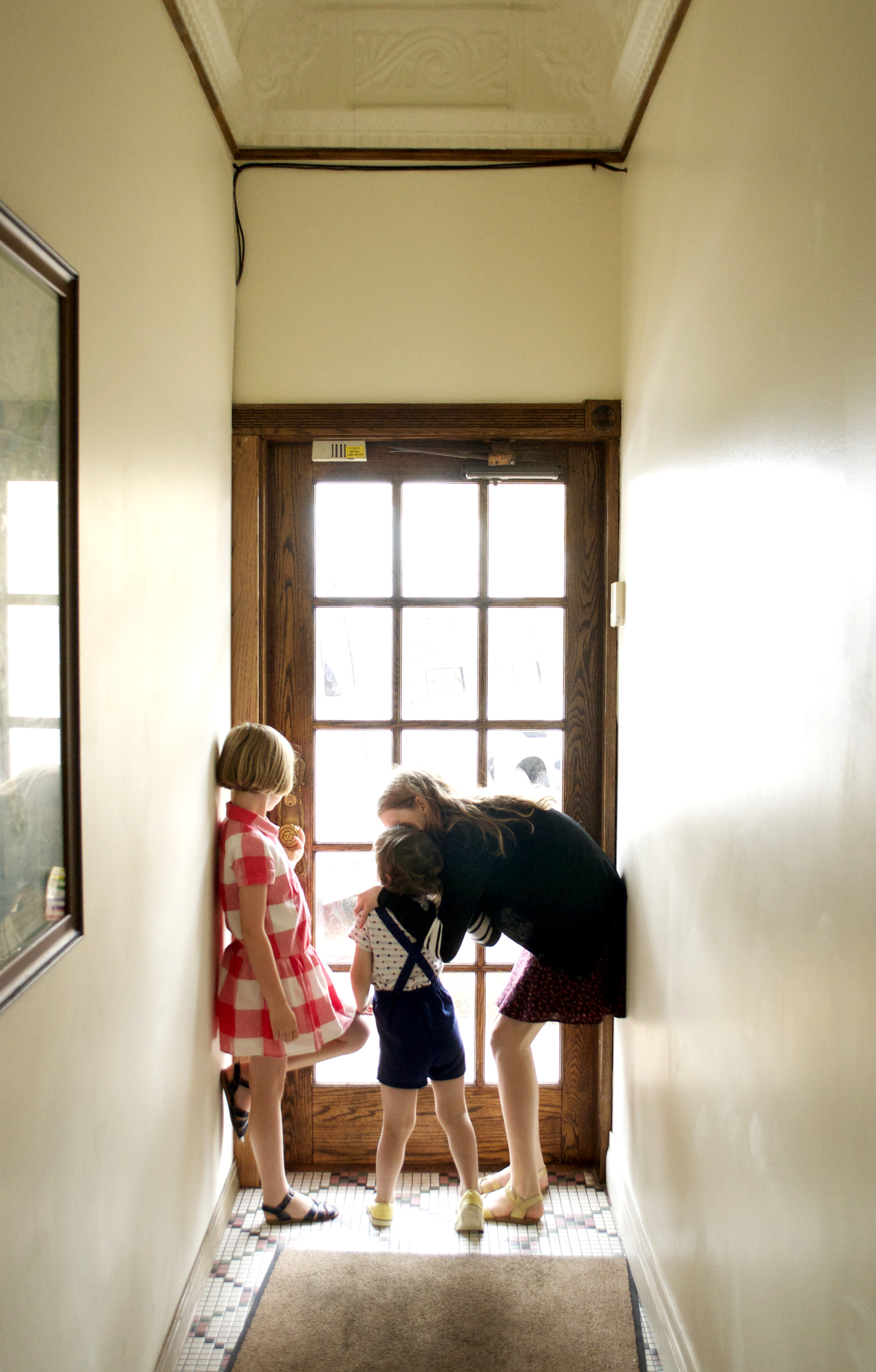 Sometimes to learn best it's important to leave your books behind and get out and about, looking, observing, exploring, experiencing, talking, and listening. That can be as simple as opening the front door and shutting it behind you. The lessons begin with the bird's nest on your front porch or a conversation with a neighbor. So much of learning is intentionally opening our eyes to the lessons in the world around us. And in the process, our family typically learns a little something about one another as well.
In an effort to get out of a "Groundhog Day" funk and broaden our horizons, we recently hopped in the car and drove an hour or so up a curvy road to a quaint little town, Mountain View, situated in the hills of the Arkansas Ozarks. Mountain View is "The Folk Music Capitol of the World," known for promoting and encouraging the folk music tradition, even going so far as to provide an instrument and lessons to each student in the Mountain View schools. Mountain View is small, with a population of less than 3,000. There aren't a lot of bells and whistles there. It's slow. It's simple. And in many ways, it's ideal. Older folks retire there. Younger folks visit for its authenticity. In a world of constant hustle and bustle and facades, a place like Mountain View can be a much-needed change of pace.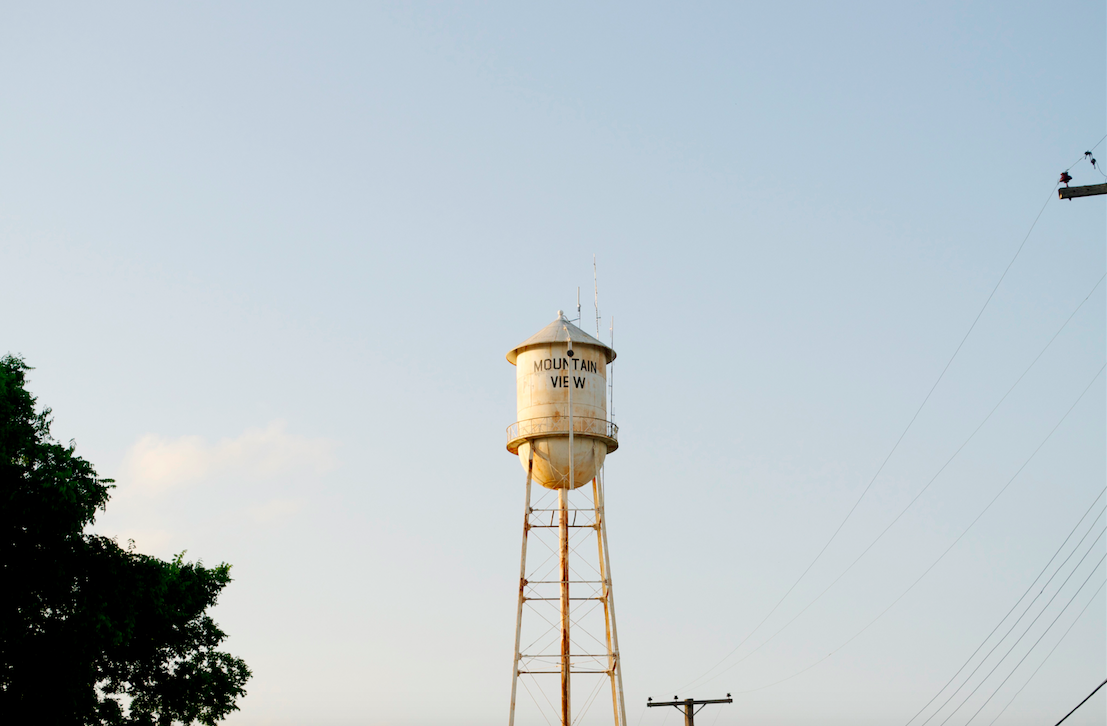 Visiting the downtown strip in Mountain View is like traveling back to a time when getting a root beer float from the soda shop was an event. A time when friends and strangers alike, young and old, all gathered together around the court square to entertain themselves and each other by playing instruments and singing folk music. And this is what still goes on in Mountain View today, "pickin' and grinnin'," as it is colloquially called. Retired veterans, young kids just learning to play instruments, folk musicians from surrounding cities and towns, all come together in Mountain View on the weekends to play and sing together. Some sing cowboy songs. Some play bluegrass. Some sing about tequila and chili (a new one to us). And some just sit and listen. It's a scene from a time come and gone, but one that should not be forgotten.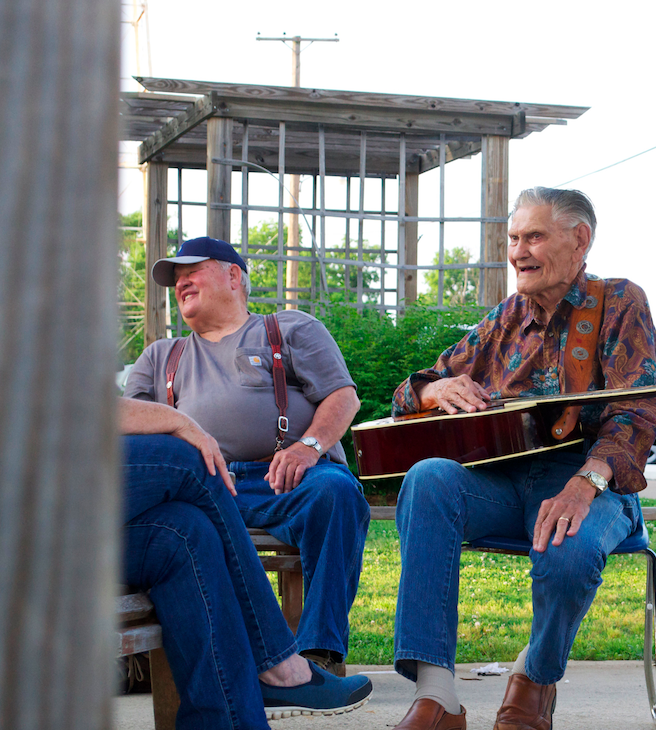 Mountain View was good to us. We had lunch and dessert at Charlyn's Soda Fountain. I had to-die-for strawberry pie, handmade by the grandmother of one of the waitresses. It was very all-in-the-family. We walked the little strip and looked in windows. We sat on the lawn and listened to a musical group called "Possum Juice." We talked to each other. We laughed. We made flower crowns, something we have never taken the time to do. The kids played on a couple of inflatable bouncy houses that were seemingly there specifically for only them. We met and talked with some of the locals, and the kids loved on their pets. It truly was a breath of fresh air.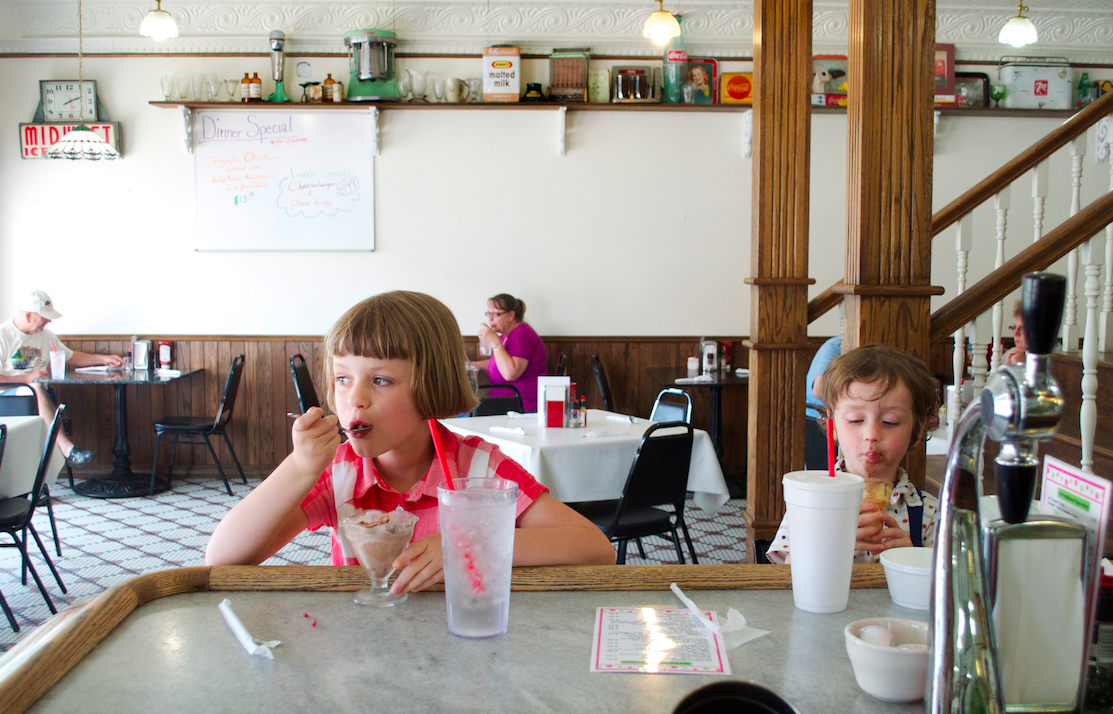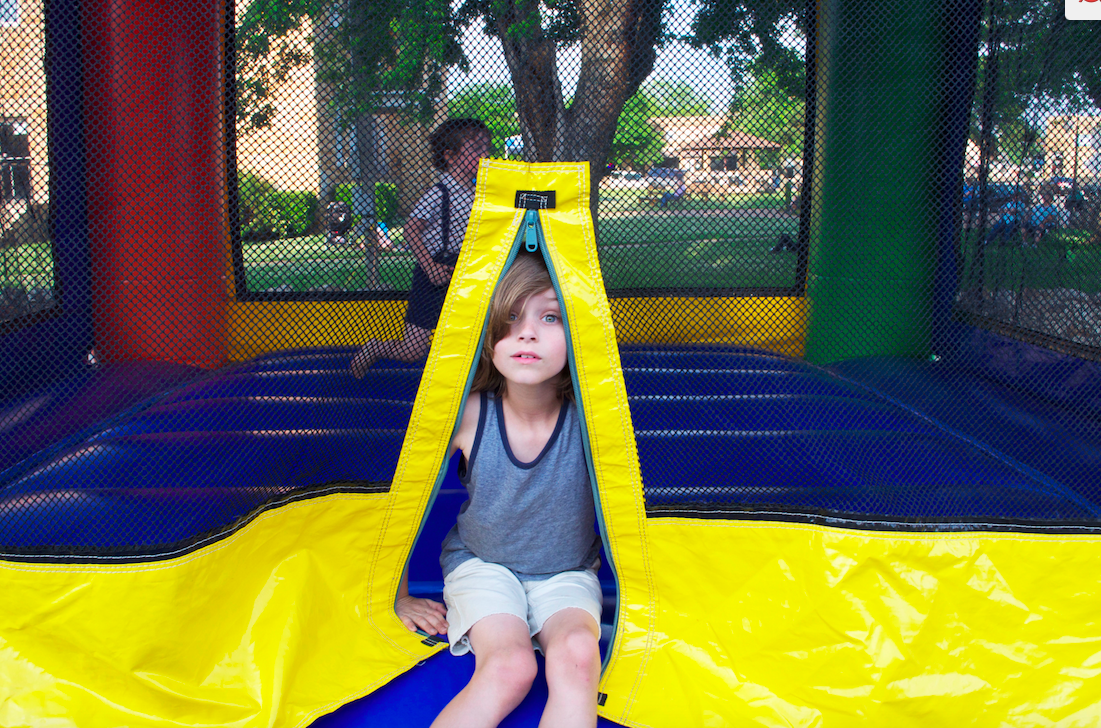 The Mountain View area is also known for its natural beauty and attractions. There are natural springs and the White River where you'll find trout fishermen and women, sitting in lawn chairs with grandchildren, casting their lines, waiting for a bite. We walked down the river and saw a waterfall, examined leaves, got ticks, the whole nine yards. And right up the road from Mountain View, there are the impressive Blanchard Springs Caverns, which we made a point of visiting. The caverns are enormous, and quite literally a scene from what seems like another planet. There are rooms and rooms of giant hollow caves of stalactites and stalagmites (both of which my kids now know and somewhat understand) 200+ feet below the Earth's surface. My eight-year-old said it felt like being in a Mario Brothers game, which I found to be an accurate comparison. Because it's pretty dark 200 feet below the Earth's surface, it was hard to get quality photos, but trust me, it was spectacular and humbling.