FRAME-WORTHY
Desktop Wallpaper
Desktop Wallpaper
Desktop Wallpaper
ACTIVITY SHEETS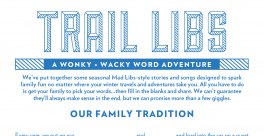 We've put together some seasonal Mad Libs-style stories and songs designed to spark family fun.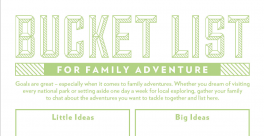 Goals are great – especially when it comes to family adventures. Gather your family to chat about what you want to try.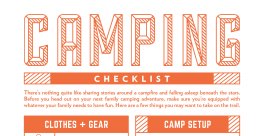 Before you head out on your next family camping adventure, make sure you're equipped with whatever your family needs.
See all
LEARNING EXTENSIONS
Extended learning with the Robles and Redekopp families.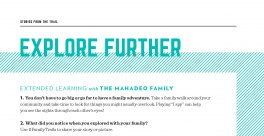 Extended learning with the Mahadeo and Tran families.