If you've never lived in or traveled around Arkansas, you might have a somewhat shortsighted perception of The Natural State. I would imagine the generalization to go something like this: uneducated, simple, unreasonably conservative, and then probably a bit about Bill Clinton thrown in there for good measure. Having been an Arkansan for most my life, I am here to tell you there is a depth and beauty to Arkansas that often gets ignored. Now, don't get me wrong, those other stereotypes exist. Arkansas is no utopia, but it is multi-layered—rich with history, culture and natural wonder—and worthy of significant, positive recognition. Because of the public perception of Arkansas, it has become a goal of mine to introduce my children to those wonderful layers, to help them overcome the overbearing myths with the lesser-known truths. I want them to be proud of their home and proud to wear the label "Arkansan."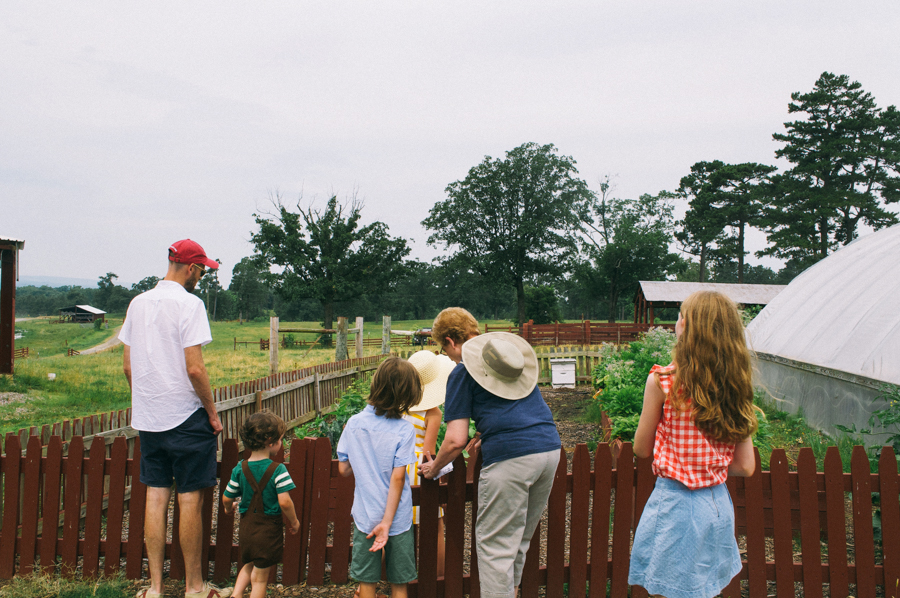 In my efforts, I knew we had to visit Heifer International, one of Arkansas' most redeeming organizations. Heifer is a non-profit whose mission is to "work with communities to end world hunger and poverty and to care for the Earth." Heifer teaches families in third-world countries – who have spent generations in poverty – to become self-reliant and dig their way out of a difficult cycle. Instead of just giving the hungry food, Heifer provides them with an animal, which provides life-sustaining resources like wool, milk and eggs. Recipient families can use these resources for themselves or sell to others for income. Heifer's business model is inspiring. For each animal given by Heifer, the receiving families agree to pass on the offspring of that animal, therefore furthering the power to overcome poverty and hunger. Over 30 countries around the world are touched by Heifer's good work. It's a truly beautiful organization, and I'm so proud it's located right here in central Arkansas!
Heifer Ranch is located in Perryville, Arkansas, and anyone is welcome to tour the ranch. Just the landscape alone is a treat: a mountain range in the distance gives way to tree-lined rolling hills and lush greenery.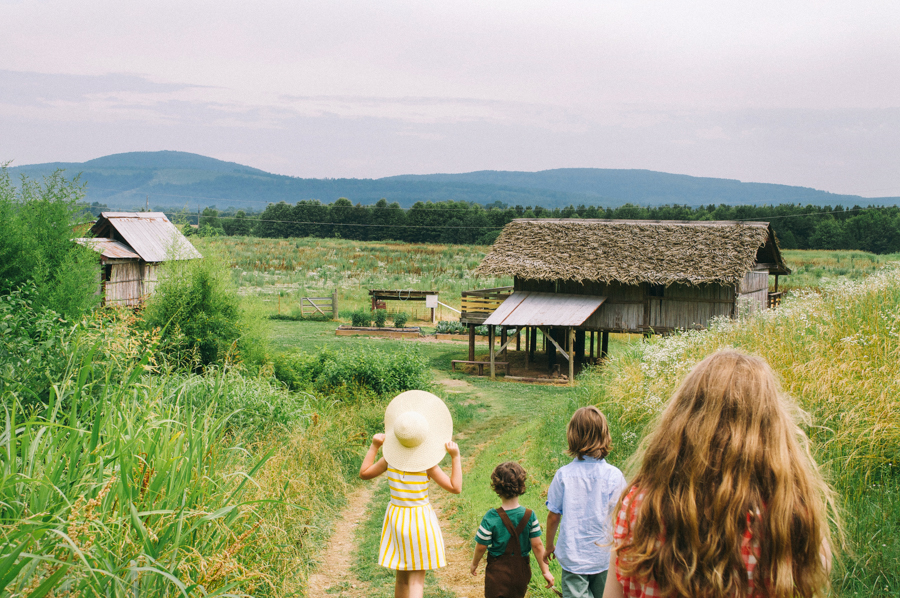 Also at the ranch, as you might expect, you will find farm animals. And while it's always fun to be around farm animals, on this particular trip, my kids gained a better understanding of how just one animal can have a positive impact on the survival and quality of life for people around the world.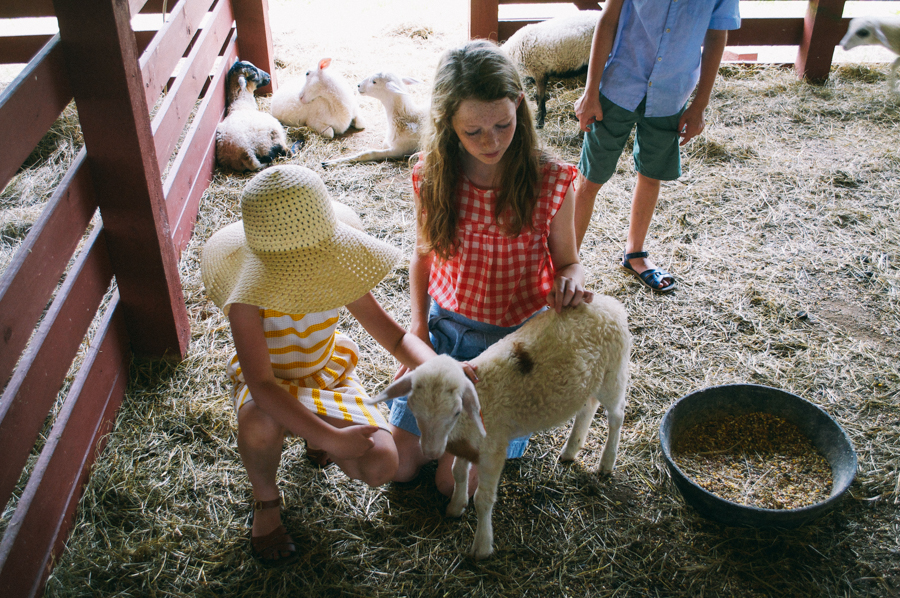 Our very knowledgeable and sweet guide—an Iowa native volunteering for part of the summer—taught us about The Seven M's of Livestock. These are the seven ways an animal can potentially be used to aid lives around the world: Milk, Money, Meat, Manure, Muscle, Materials and Motivation. Each animal is classified by the number of M's they can provide. Rabbits - five M's, pigs - five M's, Sheep - six, and so on. She got to the "M" of manure, and Enid clarified, "Poop?" Really proud mom moment.
My kids, like most, are animals lovers and of course had a ball being around all the sheep, ducks, chickens and pigs. They got to watch someone milk a goat. Their eyebrows raised and noses crinkled smelling the fresh manure being shoveled out of pens to be used as fertilizer on the gardens.
The ranch also grows vegetables, fruits and flowers that are contributed to local CSA baskets. We loved taking a look at their gardens. I particularly enjoyed the garlic-drying greenhouse, which smelled like an Italian pasta heaven. Enid, not so much.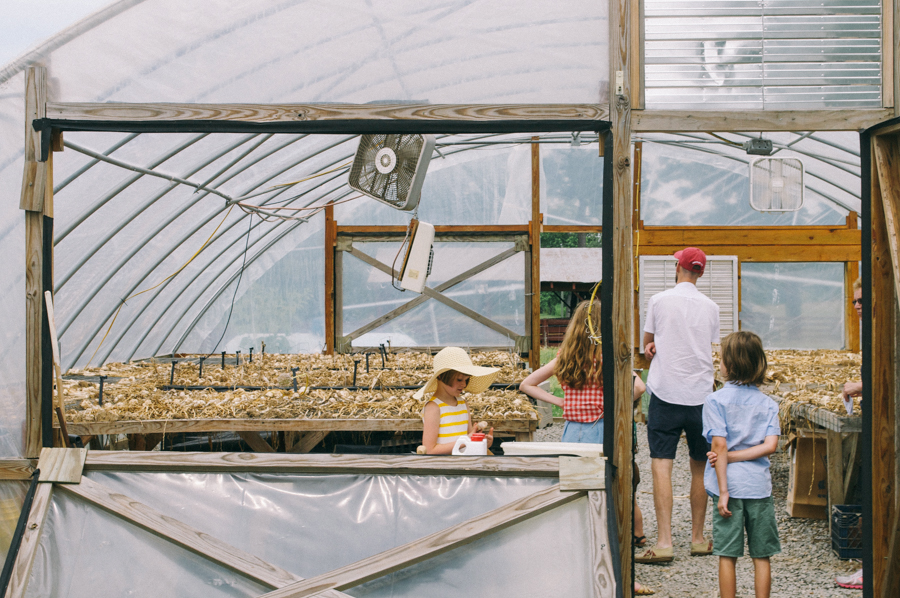 My favorite part of the Heifer Ranch is probably the mini global villages they have built along a trail that winds throughout the scenic property. Groups can come and stay overnight at the ranch and spend time learning what it is like to live in these third-world villages: building fires, bartering with neighbors, and in some cases boiling your water so it's sanitary. This is something I'd love to do with my kids when they get a little older.
It's unlikely that we will be able to take our children to third-world countries around the globe, so being able to show them how the majority of the world lives, up close and personal, was humbling, not to mention a needed reality check. On our Global Village walk we visited Guatemala, Thailand, Zambia, and urban slums like you find outside villages in China. These "villages" have varying degrees of poverty: the slums, with their mud floors and cardboard walls, being the most impoverished.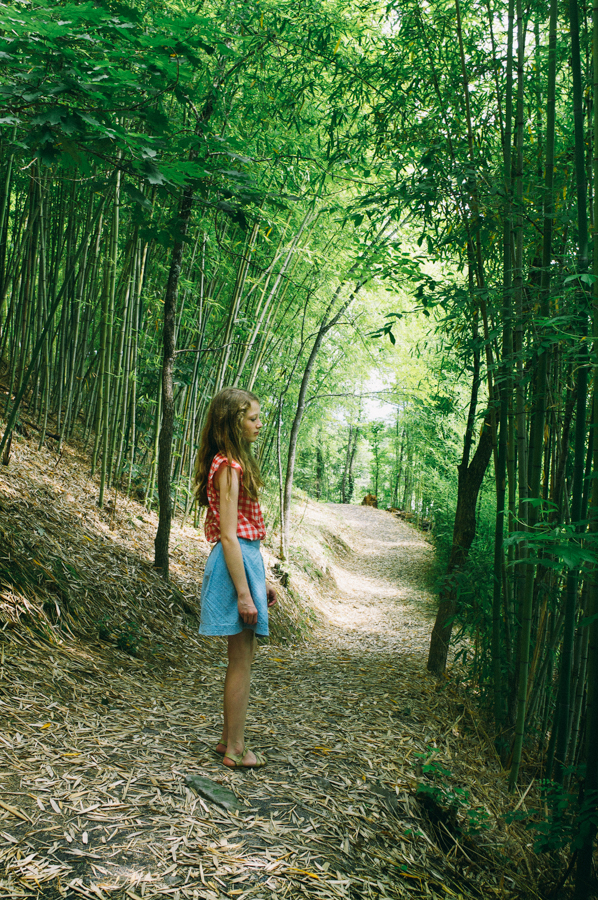 While the trail and the walk was breathtakingly beautiful, it was contrasted against these difficult living conditions. It really was all a well-deserved wake-up call for us. We have so much junk! We have so much wealth and we aren't "wealthy" by American standards. Our home isn't large, but when we left Heifer, our home seemed like a mansion. Our running water and clean sanitation systems were a reminder of the relative luxury we are afforded.
Our trip to Heifer was most certainly an overall success. My kids' eyes were opened to an inspiring Arkansas organization, and all of our eyes were opened to the need around the world and the ways we can help. Of course, visiting Heifer Ranch is not the same as seeing the actual villages in their native countries. It's not the same as knowing the people living in poverty. But, it's an attempt to realize our place in the world and our responsibility to those around us, as well as the Earth.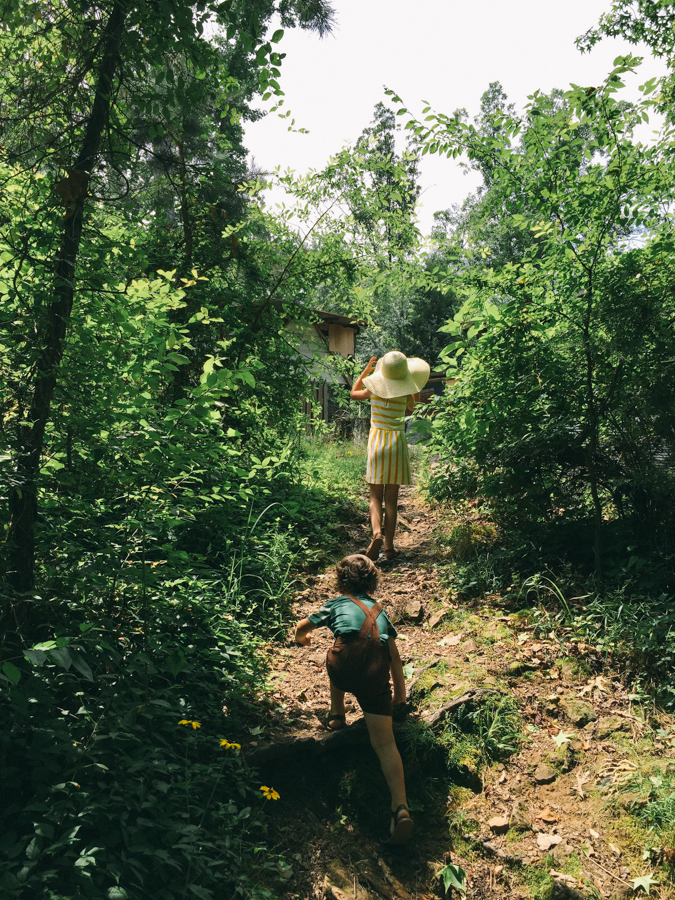 My kids saw and learned things that broadened their perspective on life and contributed to their global awareness. And because we became better acquainted with the need, what kind of parents would we be if we didn't do something to contribute to fixing the problem? As a family, we used the opportunity to check out Heifer's gift packages online and contributed to the life-changing cause. I share this not to pat myself on the back or claim some kind of superior mom status. Trust me, I have earned neither! I share because I feel silly for not having done it before and to share how easy it is to help!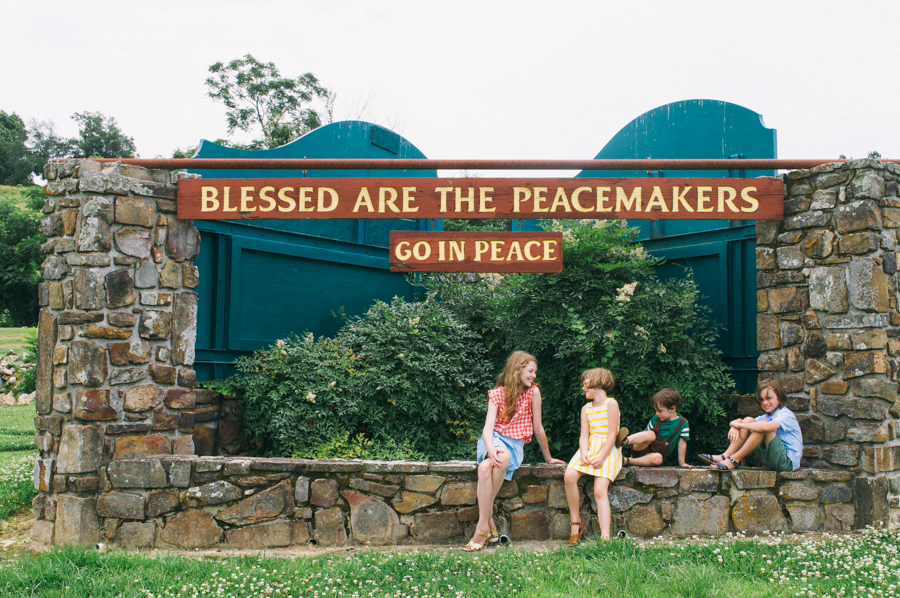 You know, with all the overwhelming, seemingly important pressures of parenthood, at the end of the day, I think my primary goal as a parent is for my children to have an exceptional degree of awareness. Awareness of themselves. Awareness of their blessings. Awareness of those around them. Awareness of the needs of those around them, and awareness of our personal power to help and to initiate change. In my exercise to instill an Arkansas pride in my kids, which was fruitful, I saw them also gain pride in themselves.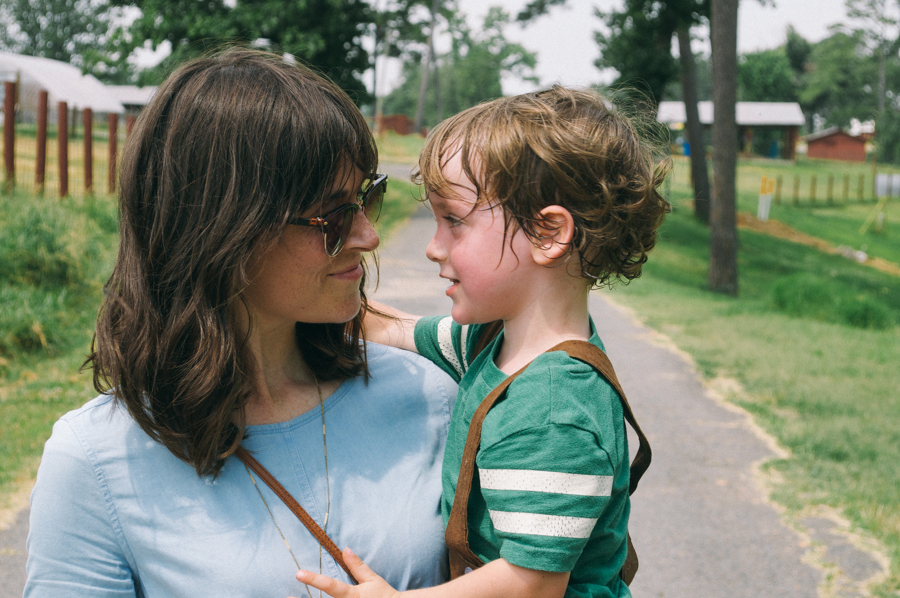 "If you do one good deed your reward usually is to be set to do another and harder and better one." ― C.S. Lewis