Since the birth of our daughter, Akilah, Jaxon has taken a seat on the sidelines as the baby of the house. He is now the middle child, typically the one who gets lost among the oldest and youngest children. We have no qualms about Jaxon becoming the "middle child," for we have his gregarious personality to thank.
Since the last two months have been all about catering and adjusting to baby, we decided to dedicate a day at the orchard in celebration of Jaxon. This meant taking an adventure while big brother, Jayden, was in school. Luckily he didn't mind, and was content with the apples and kettle corn we brought back for him to nosh on.
It was a beautiful day here in the Midwest. The weather was a perfect 74 degrees. It's usually quite chilly this time of the year, but I surely wasn't one to complain about the warmer temps. There were a few classes on a field trip to the orchard. After pulling into the parking lot, Jaxon spotted the buses and proceeded to sing his rendition of "The Wheels on The Bus." "The wheel on da bus go wown wown wown…aaaall day!"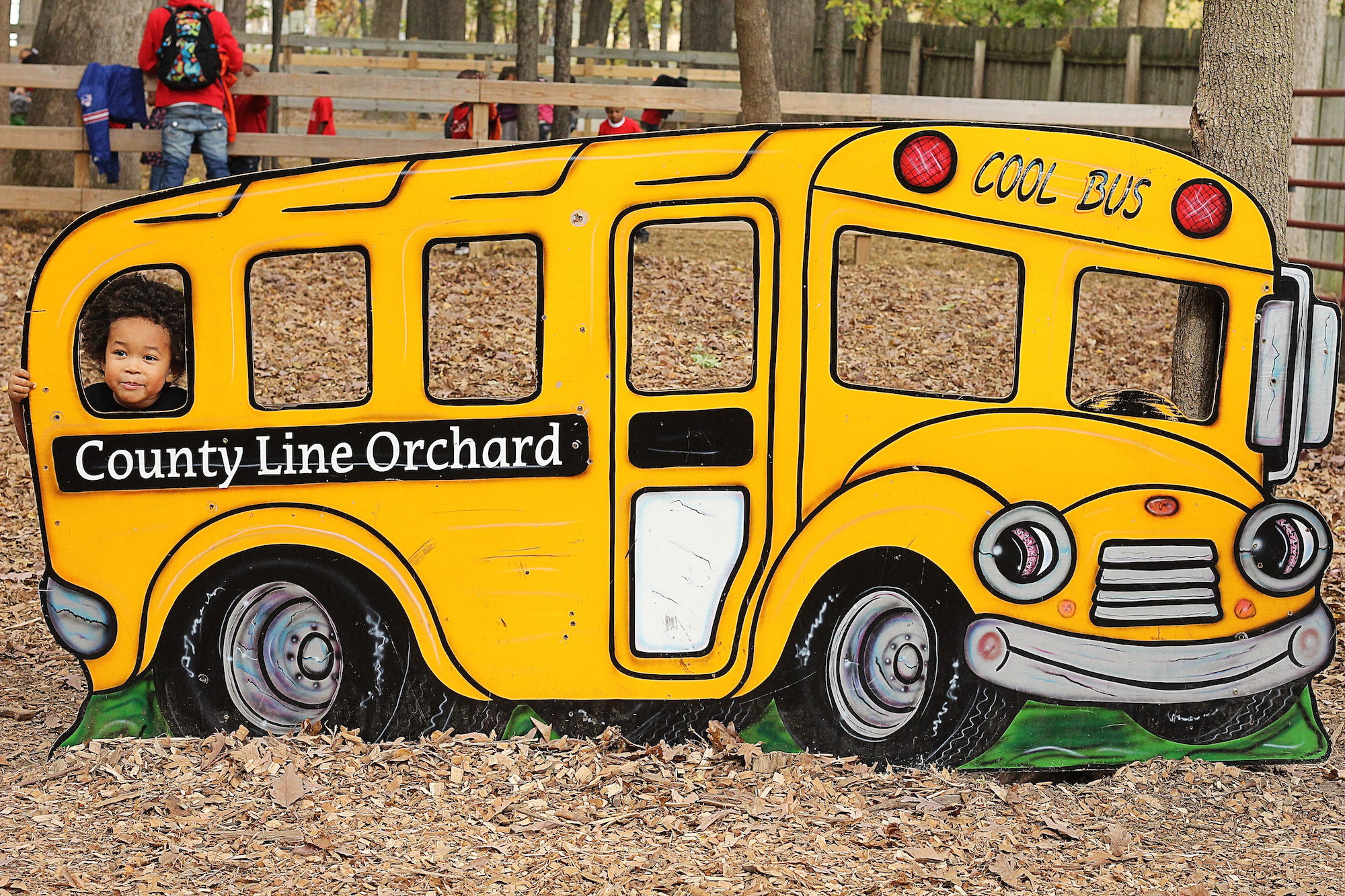 After getting our wristbands, we made our way to the Kid's Farm, where we were greeted by pygmy goats, donkeys, pigs, calves, llamas, and chickens. We also posed for pictures at the photo boards.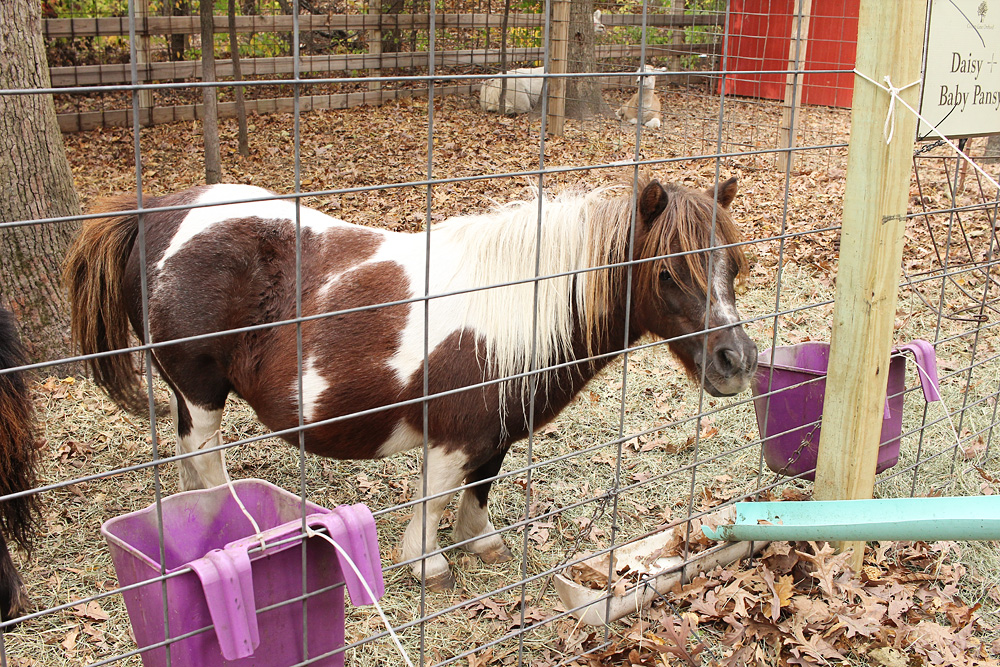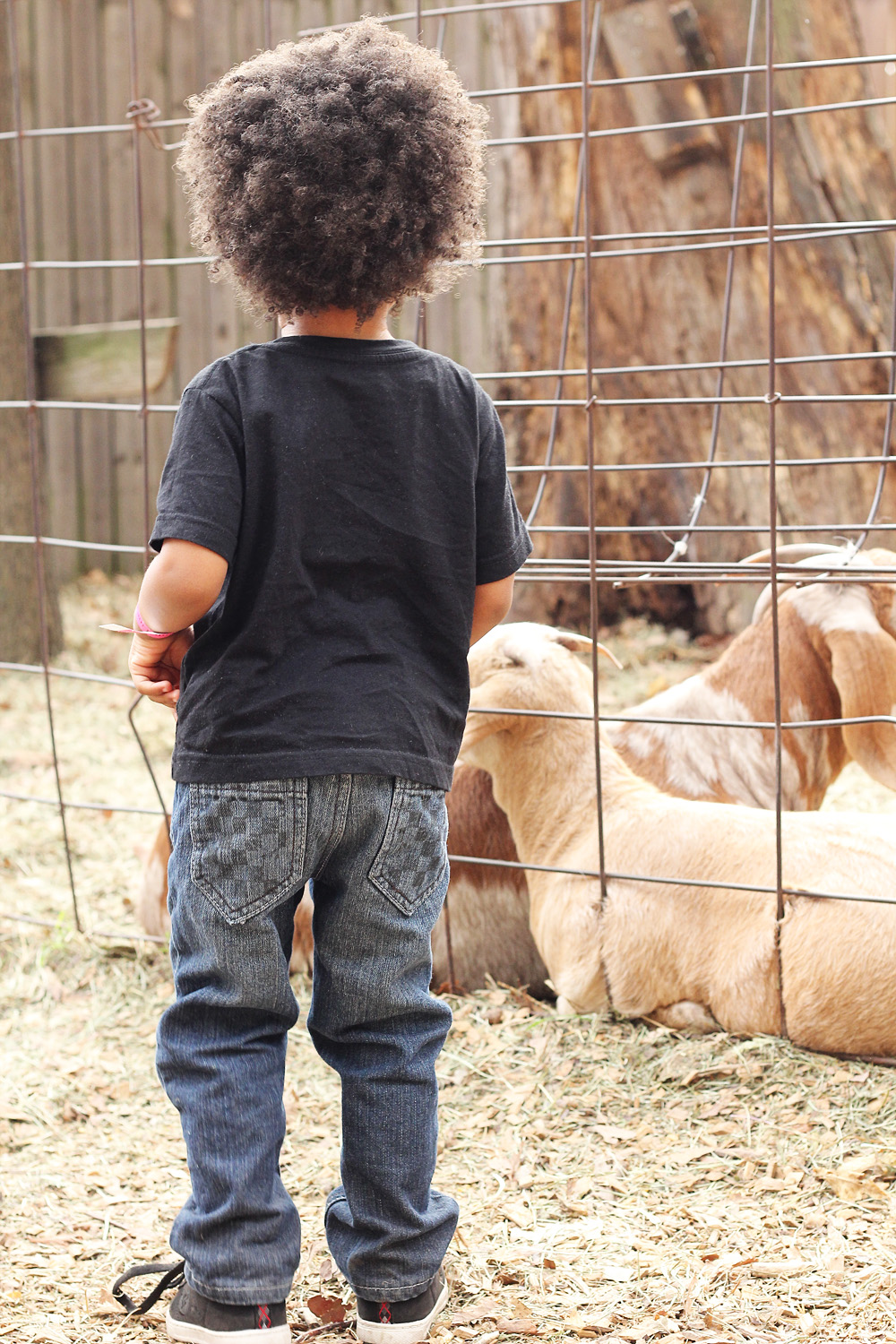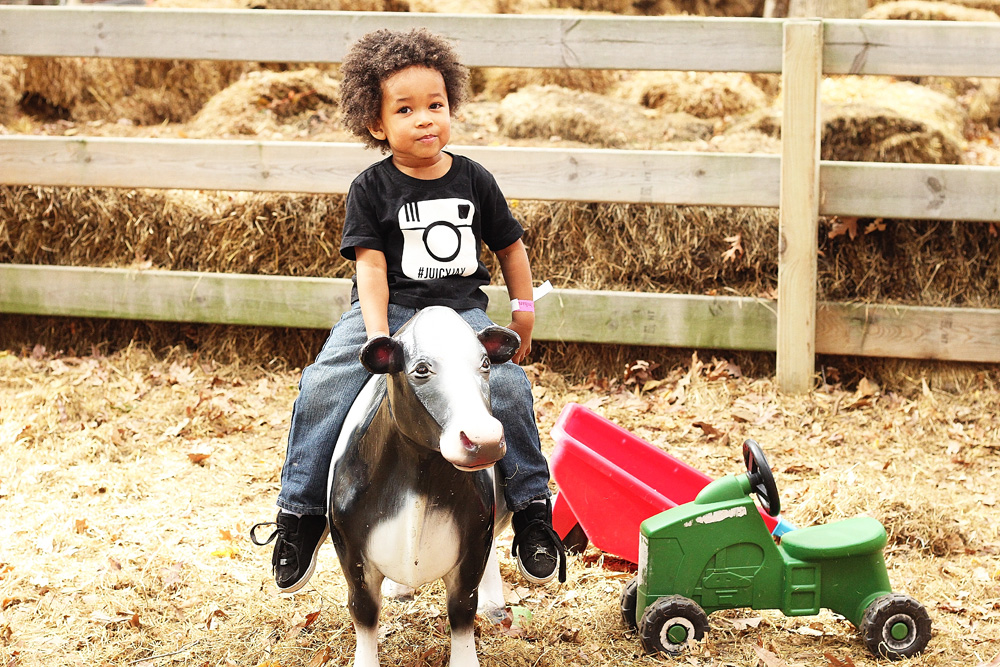 Jaxon had a blast riding pedal tractors and raking hay in the toddler play area. At almost three, Jaxon seemed so grown up, especially on that little tractor!
After our time at the Kid's Farm, we took a stroll through the corn mazes. We let #JuicyJax lead the way. He took charge, commanding "this way" at every turn.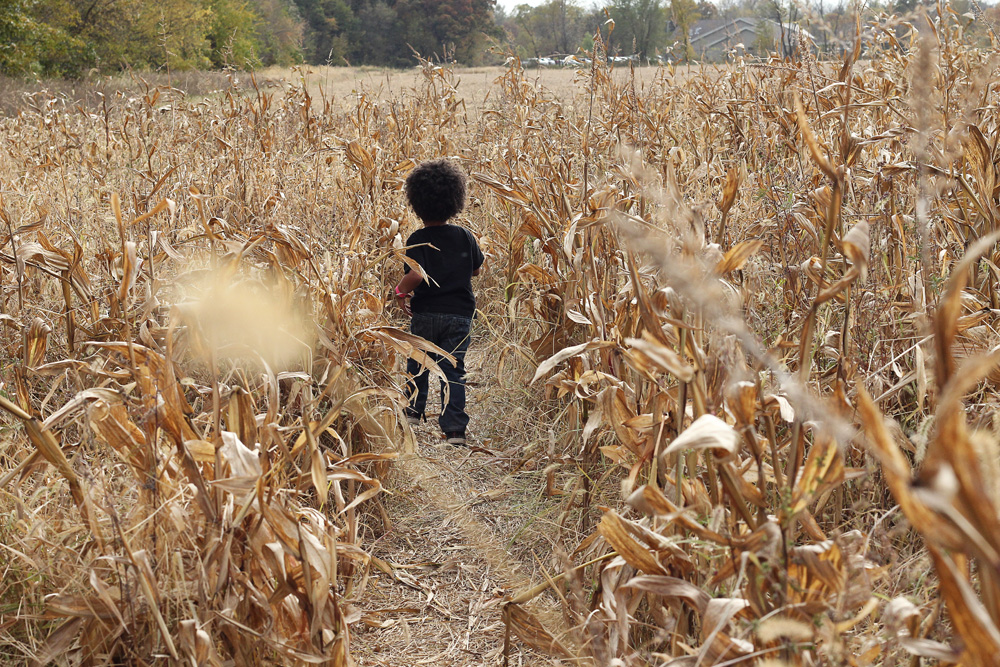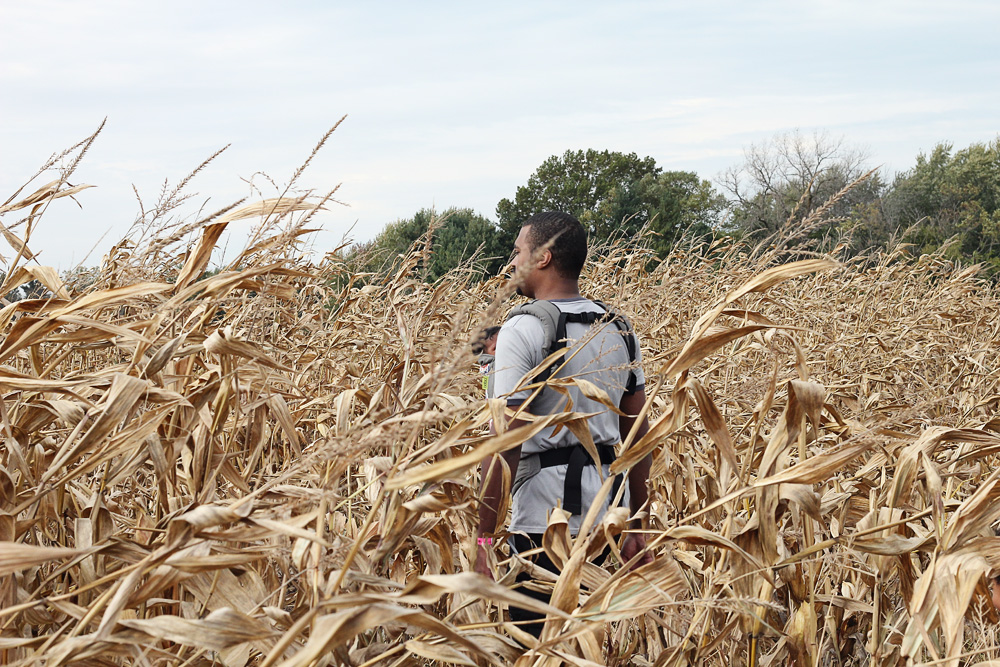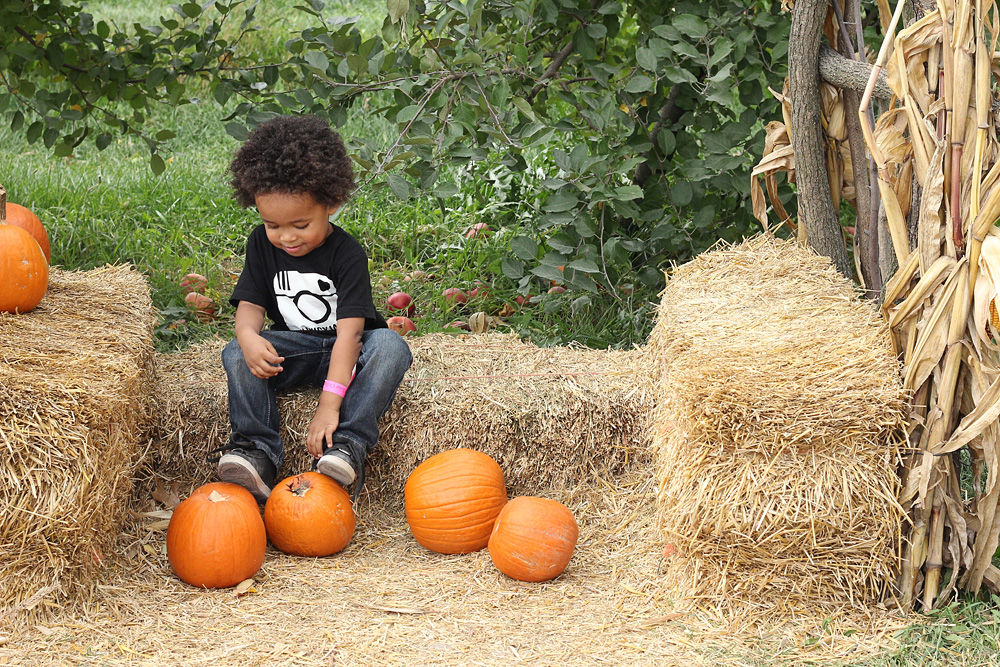 Once we completed the maze, it was time to finally pick some apples. There were so many varieties, but many had already fallen to the ground, bruised on impact. We walked up and down the fields squinting for apples still attached to trees.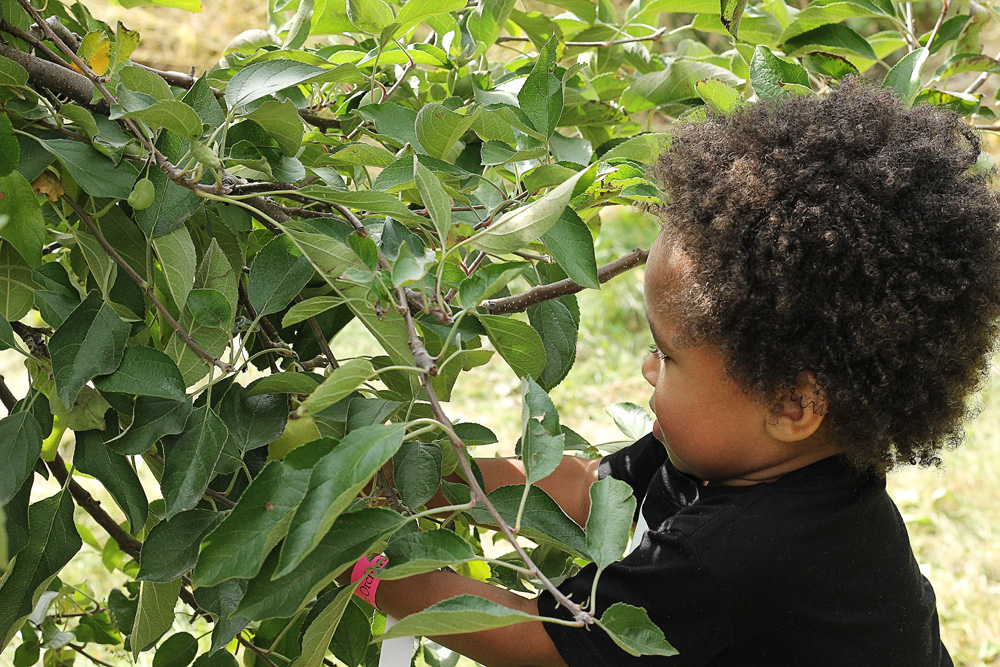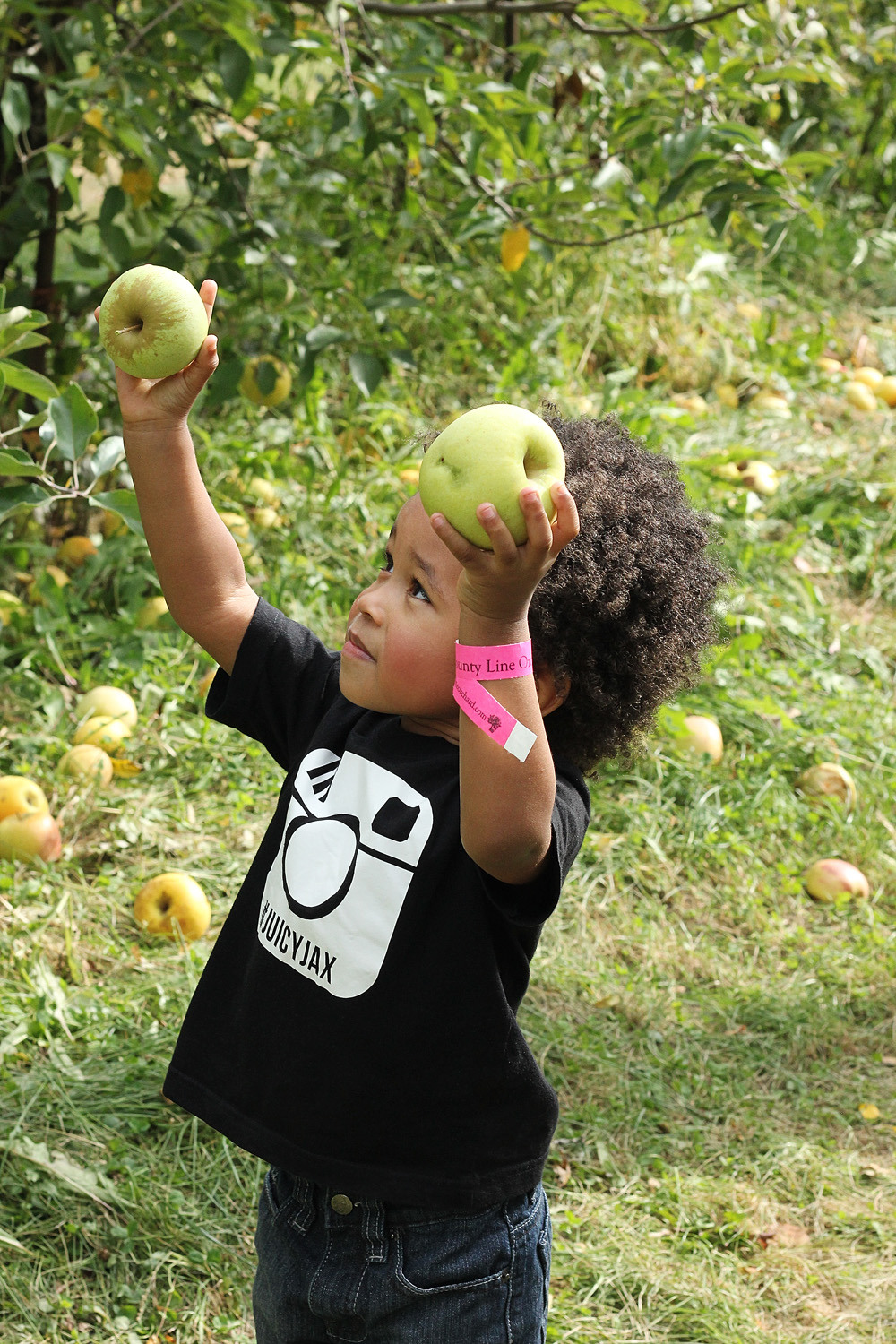 We were able to fill up our bag, but it was quite a challenge. After curating a variety of apples, we headed to the big barn full of sweet treats and souvenirs. We quickly snatched bags of kettle corn, pumpkin butter, and homemade soda. Fresh baked donuts were on our list, but the line didn't allow us enough time to grab donuts and pick Jayden up from school. We plan to visit again before the season ends.
Our time at the orchard was almost ethereal given the way Mother Nature presented a gorgeous backdrop for my camera roll full of sweet memories. And on that note, we will always remember our day of relaxation in celebration of Jax.