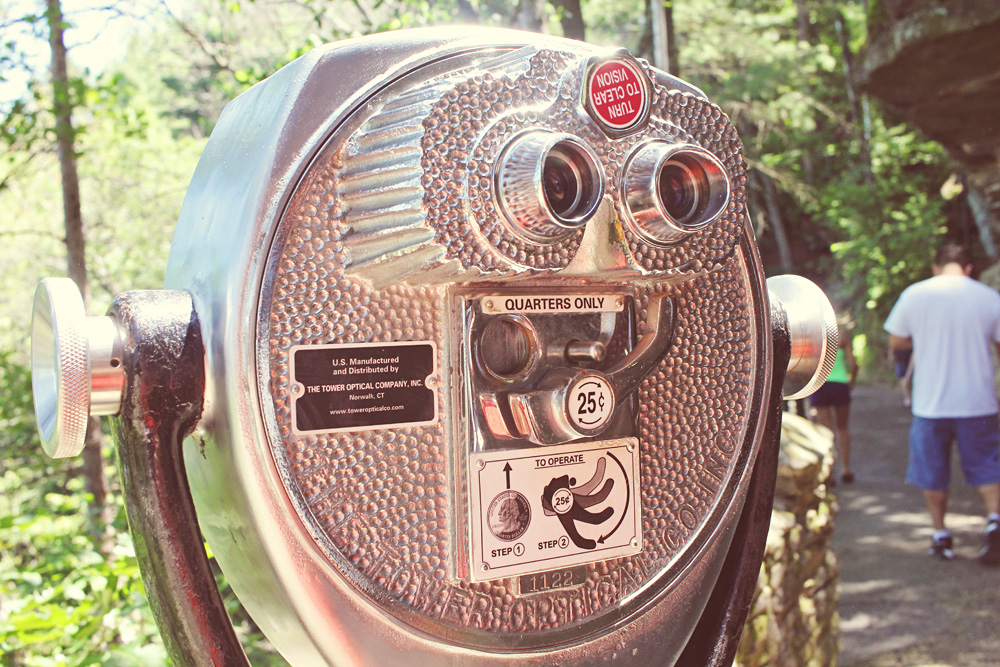 Two years ago, we took a spur-of-the-moment trip to Wisconsin Dells. It was something we had been wanting to do all summer. The opportunity to travel came three days before Jayden's first day of school, so what did we do? We made last-minute reservations, hopped in our truck and took the four-hour road trip! We had such a fun time exploring the town. Since we went so late in the summer, we scored a lot of great deals. We enjoyed our time so much that we decided to make it a tradition.
This June, we were able to return to Wisconsin Dells. Since we were visiting during their peak season, we chose more modest lodgings in order to be able to enjoy more attractions. After all, that's why we were there!
There are plenty of resorts in town, but since we spend so little time inside, to us it's not worth paying for all the extra fancies. Wisconsin Dells is known for its motels, which to me add a touch of nostalgia that I love. During our recent visit, we stayed at Twi-Lite, a quaint motel owned by a family who lives on-site.
By keeping our lodging simple, we were able to explore more of the town on our modest budget. Wisconsin Dells is known as "The Waterpark Capital of the World ®," and we definitely took advantage of the endless offering of pools, slides and thrill rides. However, today I want to share the natural beauty of the Dells you'll find nestled beyond the strip.
Wisconsin Deer Park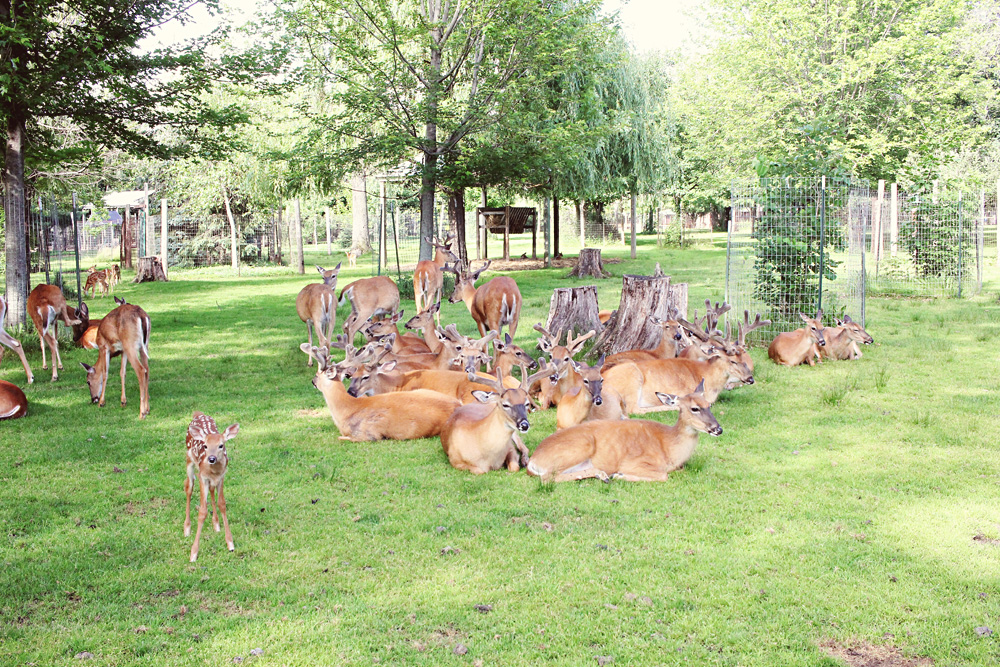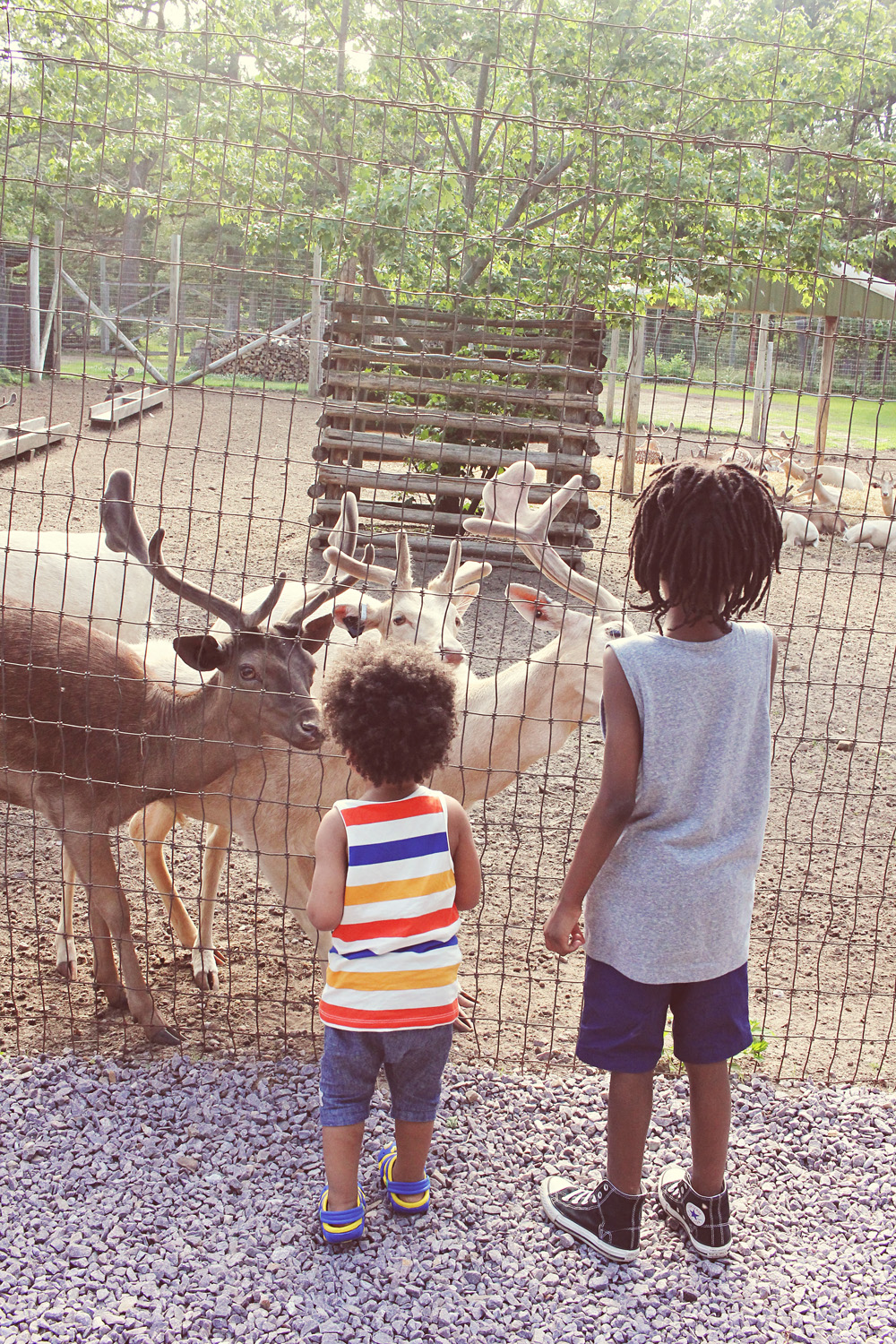 We kicked off our adventure at a familiar place: the Wisconsin Deer Park, which is one of our favorite places to stroll. It's truly an amazing little oasis. Our first visit was magical and our second was nothing short of that.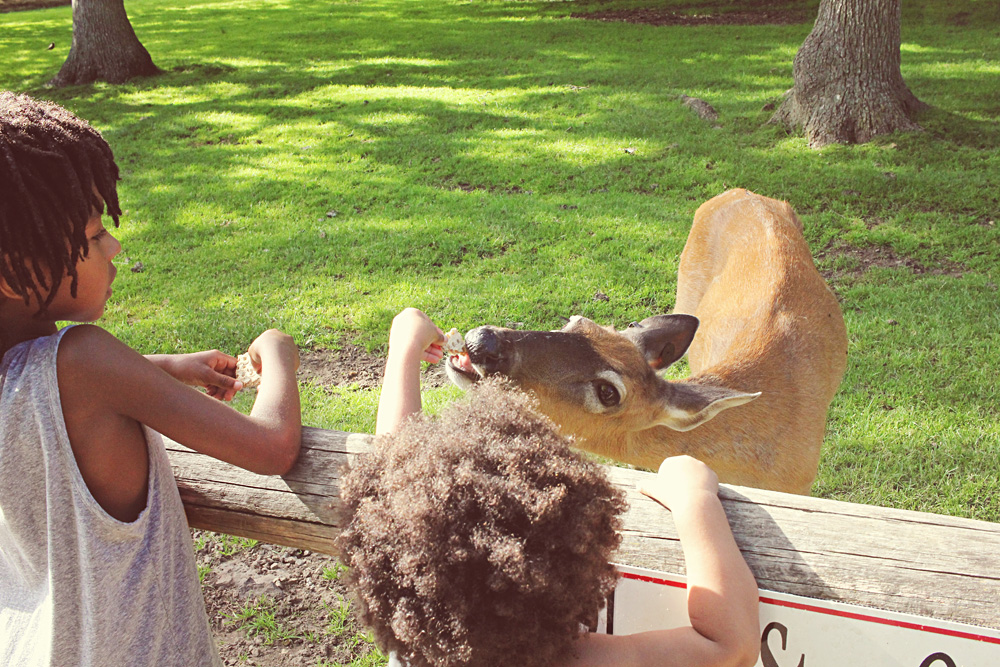 Where else can you feed and pet deer...or spot a white-tailed mama deer that had just given birth to two tiny fawns? One of the babies wandered a few feet from mama (how is that even possible for a little creature fresh out of the womb?!) and we were able to pet her. She was absolutely precious and had the silkiest coat of fur. Jayden commented on how mama resembled a kangaroo.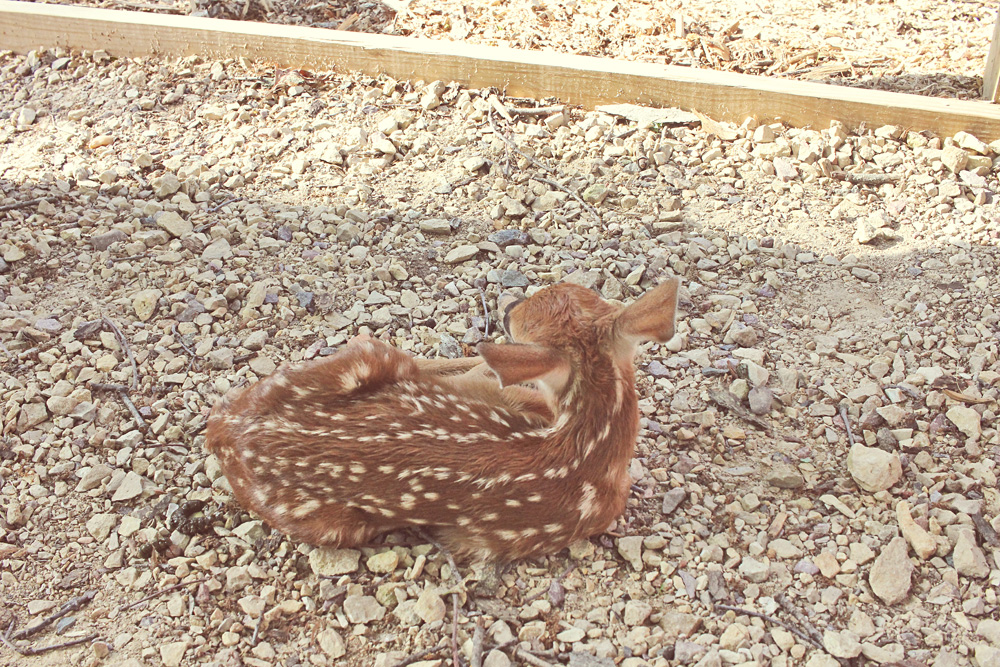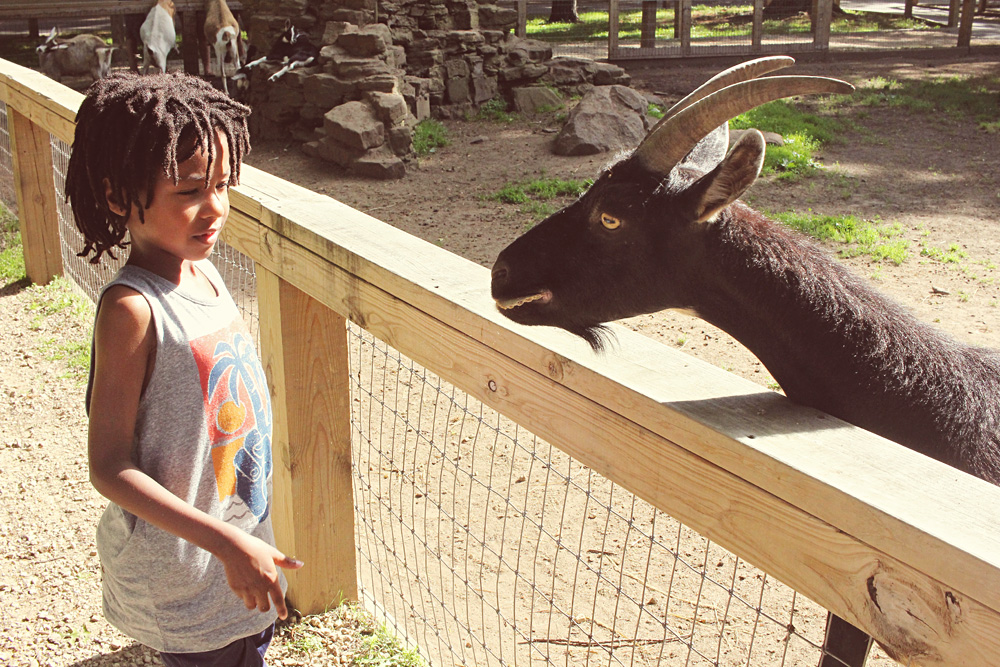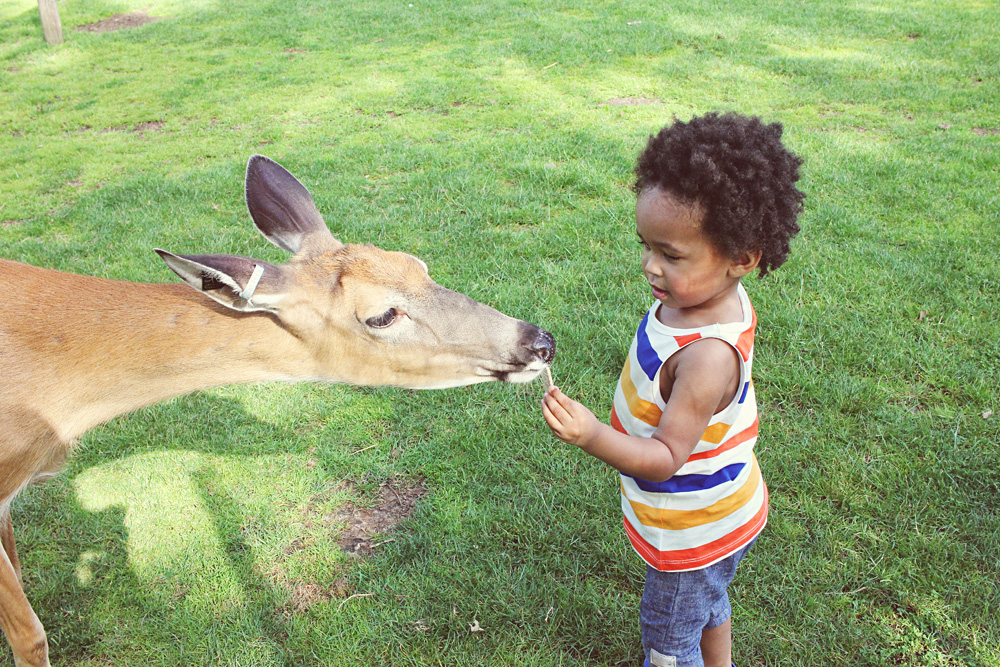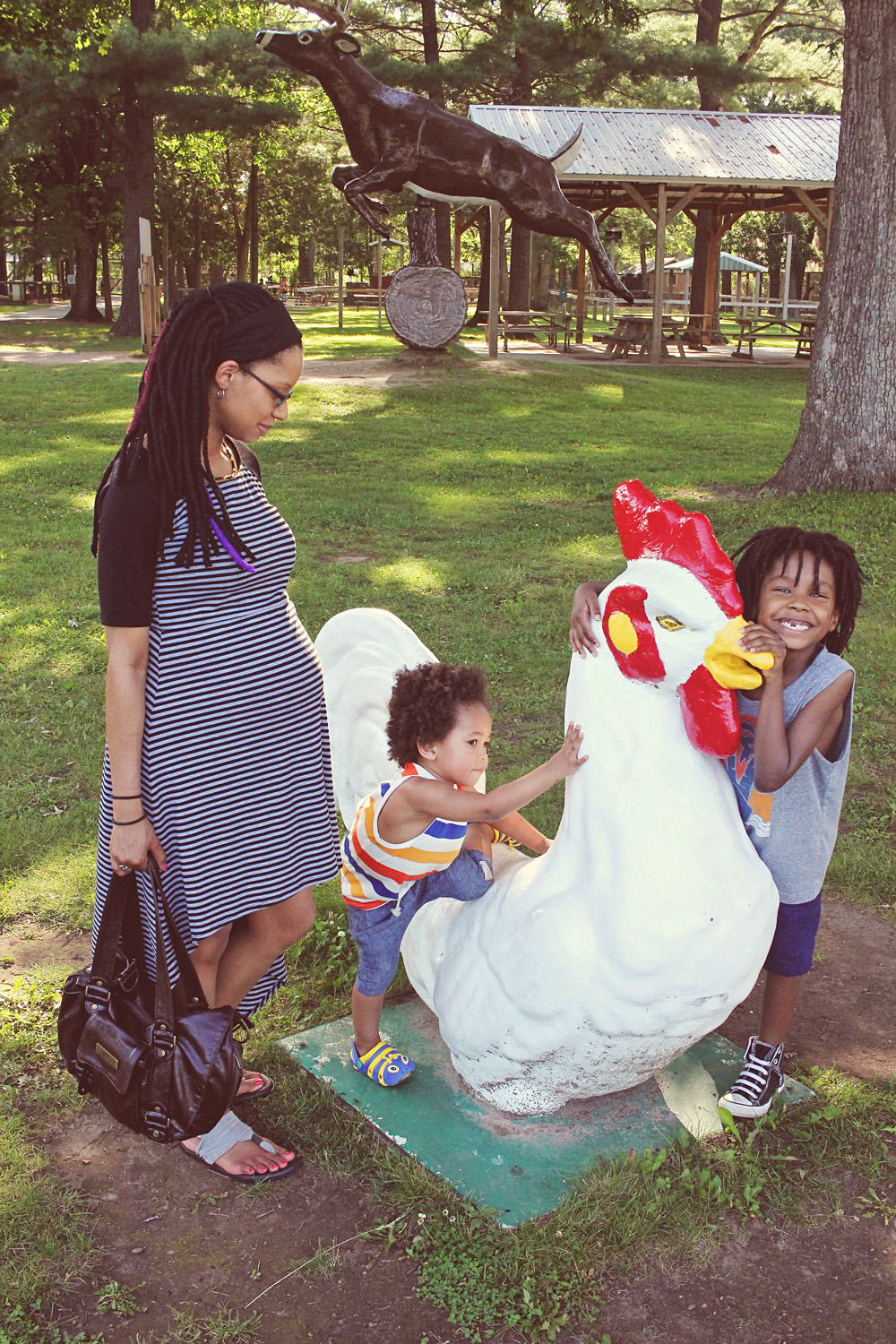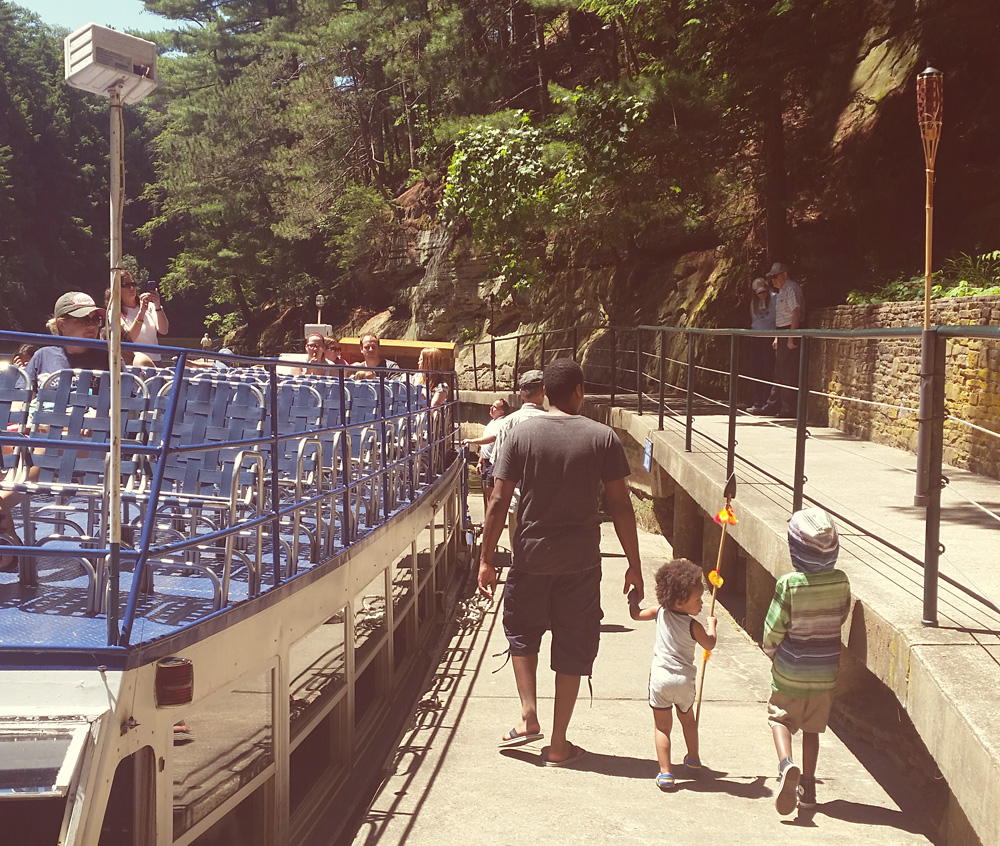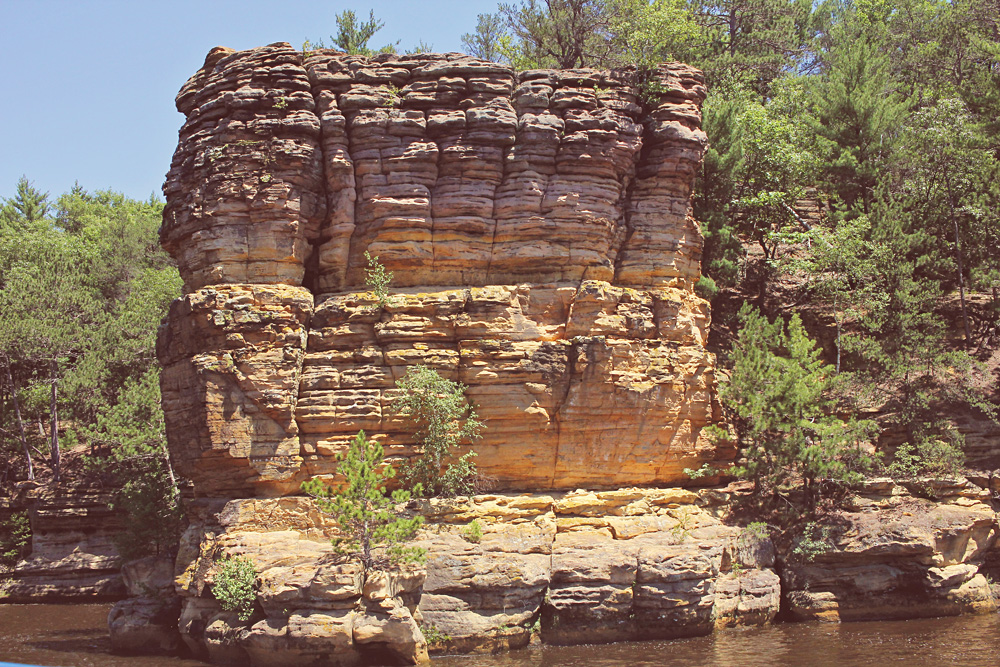 We embarked on a two-hour journey cruising the upper region of the Wisconsin River (north of the hydroelectric dam), learning about the history of the Dells and its beautiful sandstone formations and cliffs. Two hours sounds incredibly long, but there were stops at two shore landings along the way.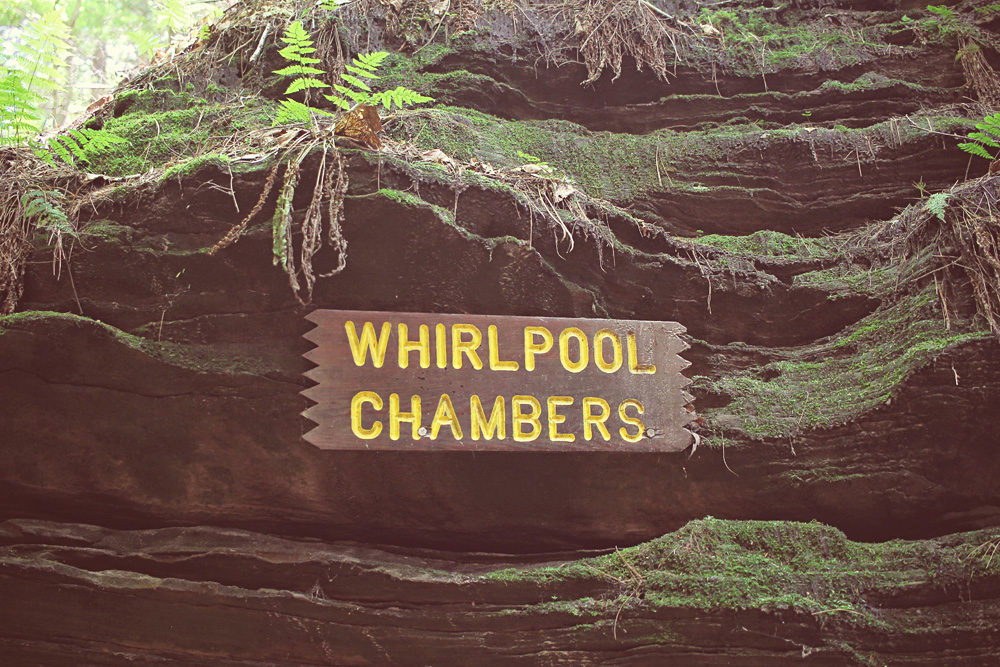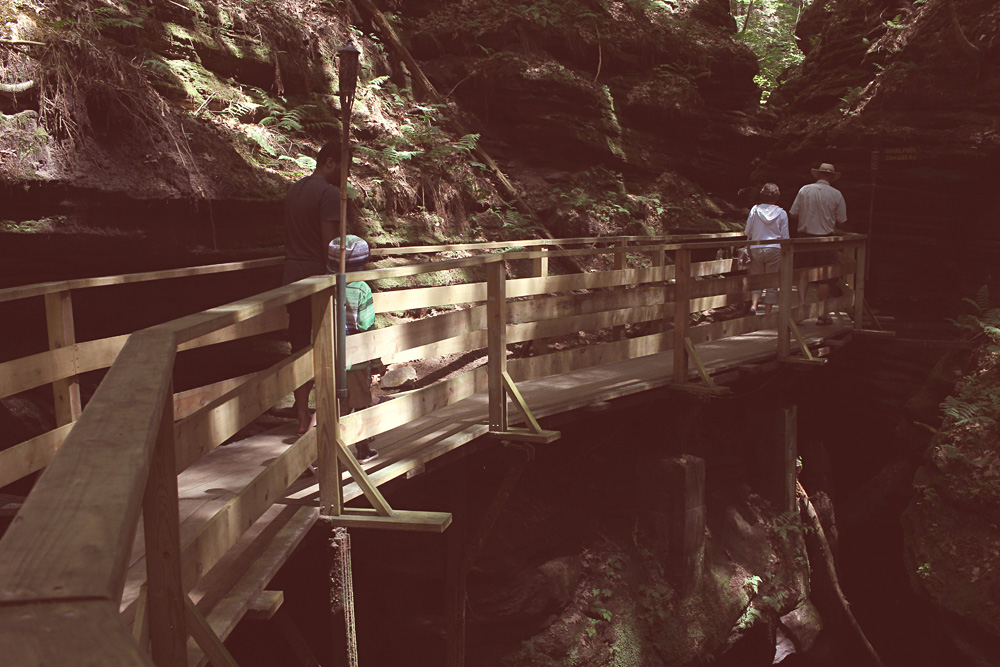 Our first stop was at Witches Gulch. I totally felt like I was in a 1970s film. Our path led to a concession and souvenir stand where I picked up a spear for Jax and a fridge magnet as a momento.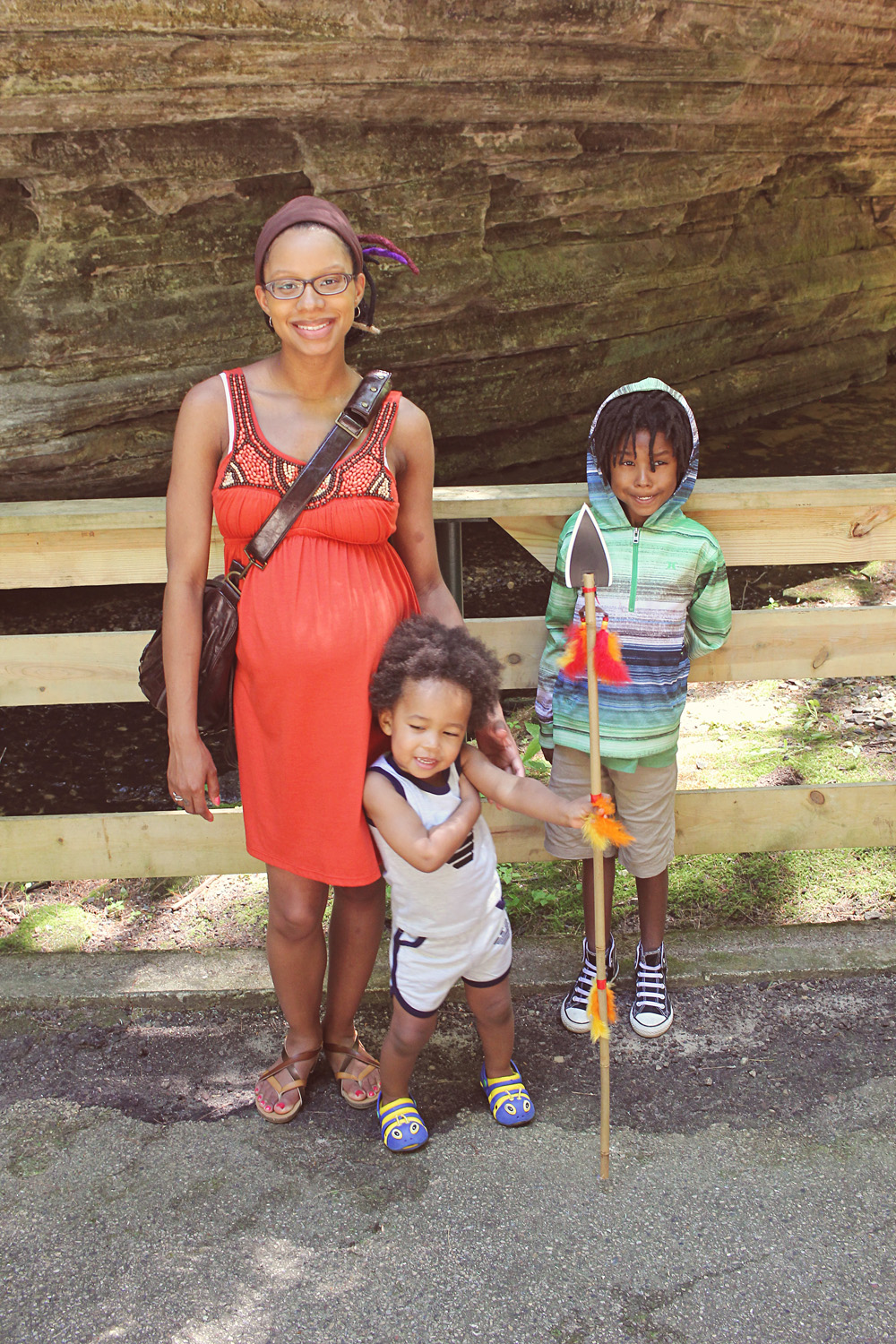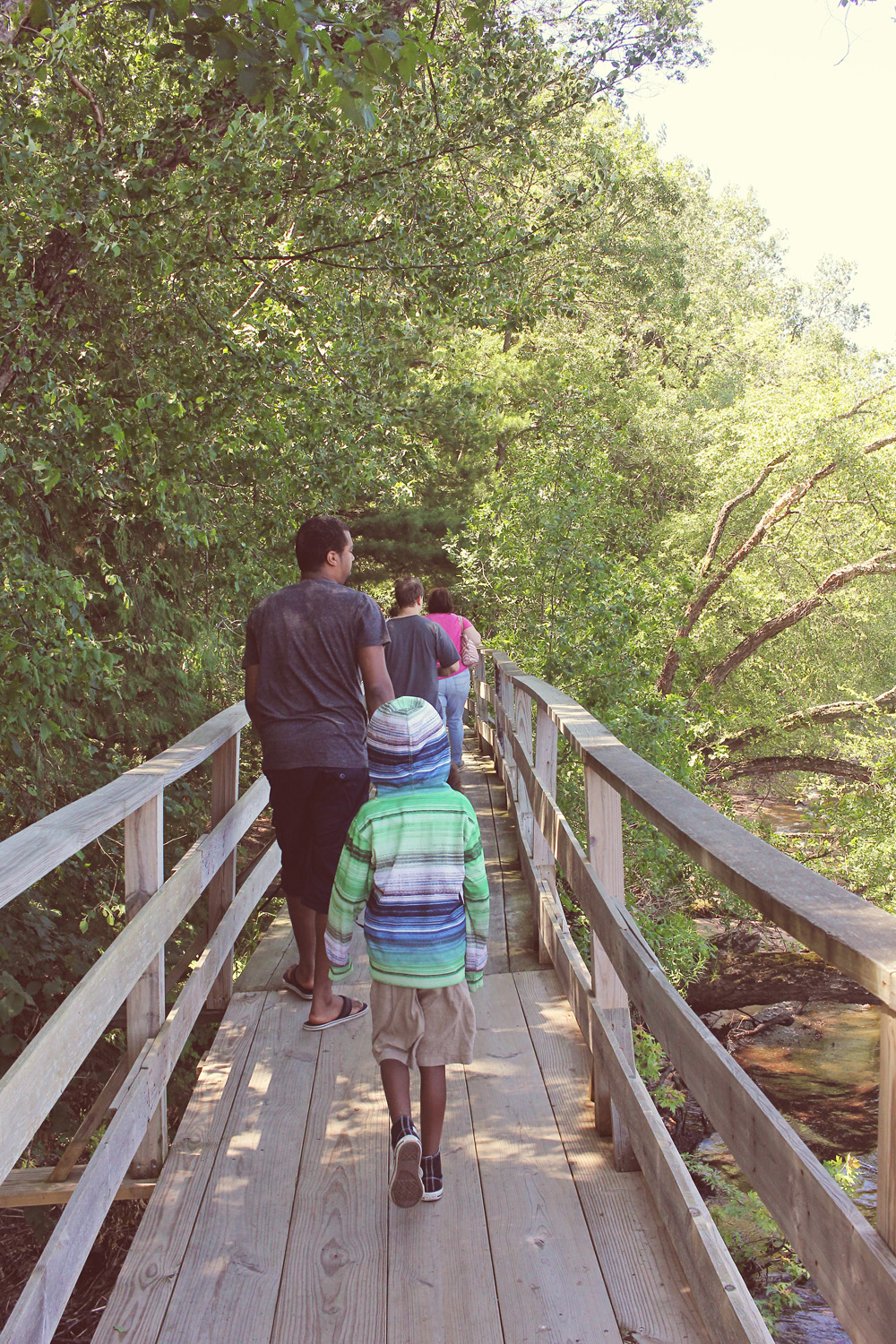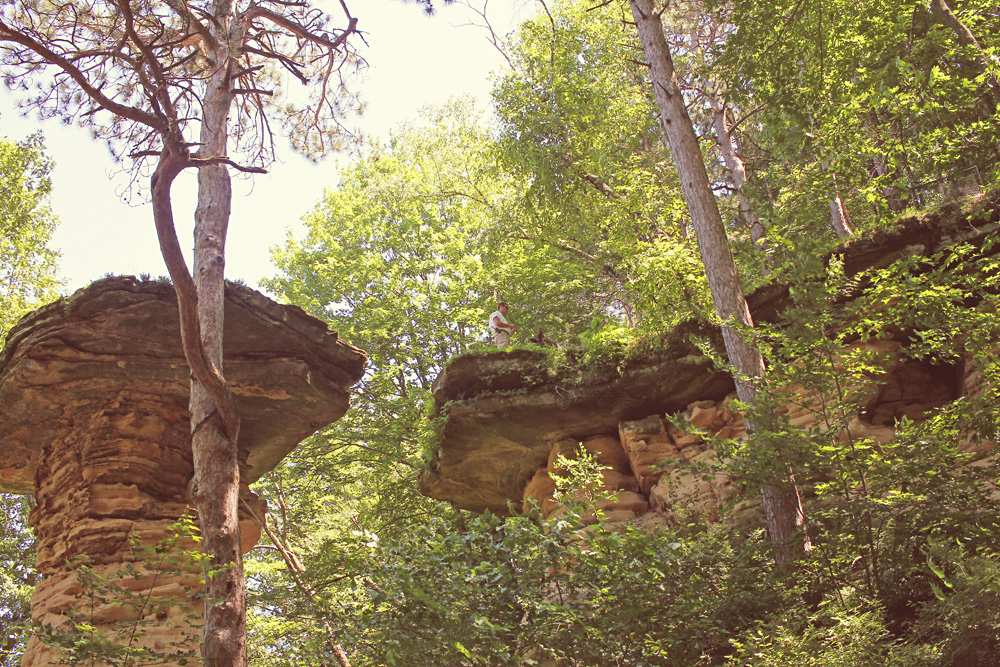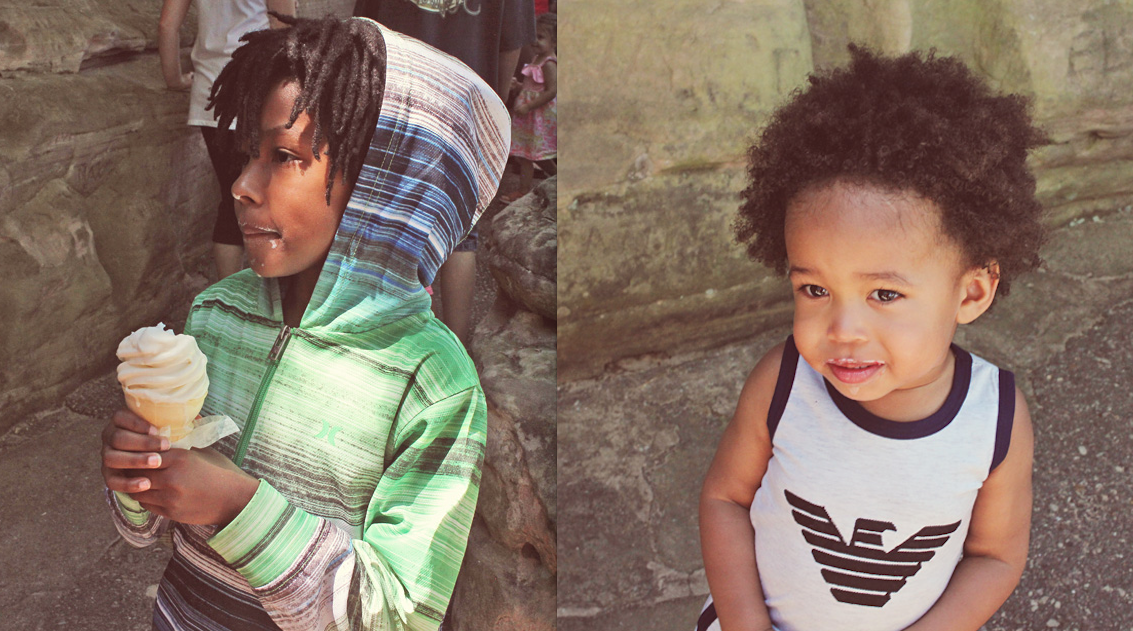 After our mini show, we wrapped up our adventure by finally grabbing some ice cream at the concessions and made our trek back to the landing. We relaxed on our journey back to the dock, soaking up the sun and gorgeous views.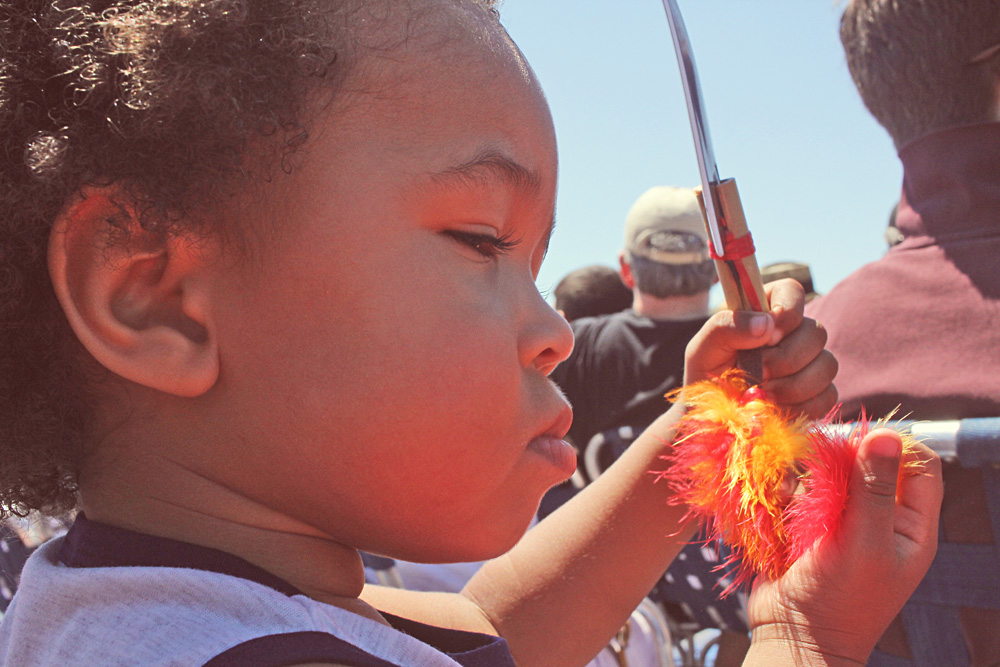 Our entire Wisconsin Dells trip was a blast, but discovering the natural beauty of Wisconsin Dells never gets old.