When we moved back to Southern California six months ago, my husband and I ached for experiences that would undeniably enrich our lives; to raise our multiracial children close to family and among our cultures, giving them a strong connection to their heritage. What better way than exploring the origins of Downtown LA and Olvera Street?
With its Latino roots and urban center, Olvera Street is one of the oldest streets in Los Angeles. Originally a very short lane called Calle de las Vignas (Wine Street), the street's name was changed by ordinance in 1877 to honor Augstin Olvera, the first judge of the County of Los Angeles who owned an adobe home in the area during the 1850s. In 1926 a revitalization effort began, transforming the area to what is known as today – a Mexican marketplace that combines museums and historic markers with commerce and a bright destination for tourists. Not far from Olvera Street is also Union Station, a hub of travel and culture that is not to be missed.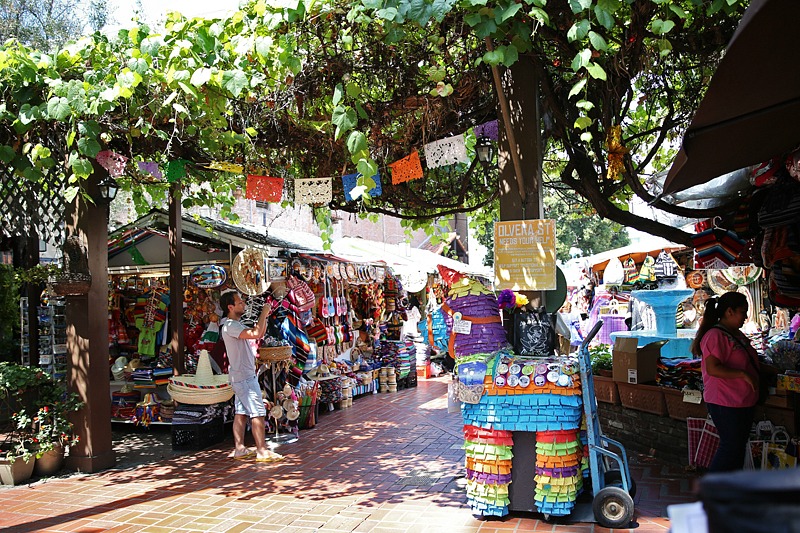 On the Wednesday we visited, Olvera Street housed a collection of colors, sounds and smells that evoked the essence of my Latino culture. It gave me and my family an opportunity to further immerse in ways we really haven't had the chance to appreciate. As we walked down Olvera Street, my children danced to the acoustic tunes of a lone Mariachi signer. He smiled at them as they danced, pleased to be entertaining someone other than his paying guests. We chatted with local merchants, learning the nuances of traditional Mexican wardrobe and Cuban guayaberas. We shopped for toys, Mexican candy and ate taquitos for lunch, flan for dessert. The kids listened as their mother spoke Spanish, a skill they don't often hear, and chatted with the women who doted on the beauty of their youth. So much love happened on that street and on that day.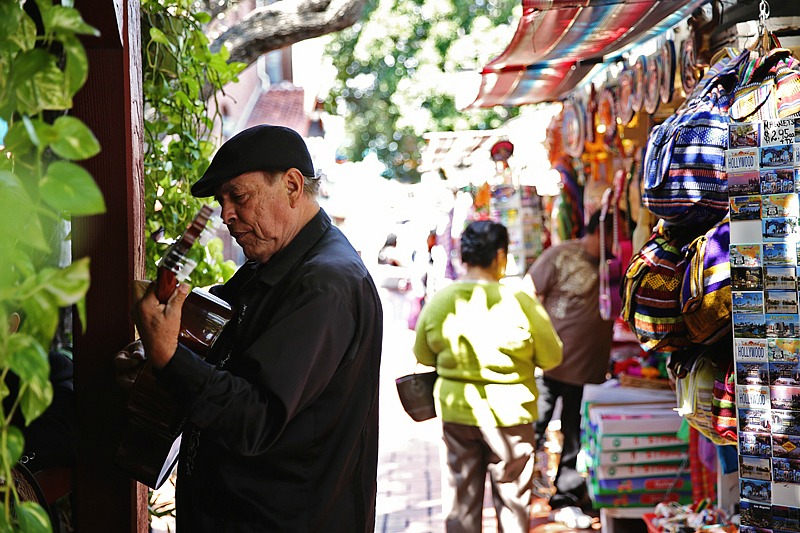 Walking through a museum, we learned about Biddy Mason, a freed slave turned entrepreneur in the 1870s, who spoke fluent Spanish. My daughter sat in an old abode structure, coloring a Biddy Mason coloring sheet, in the middle of Downtown LA, learning about a woman with her dad's skin tone and her mom's language. My kids are still so little and unaware of the atrocity of slavery, but for my five-year-old it was enough just seeing a black woman's face to impact her multiracial identity.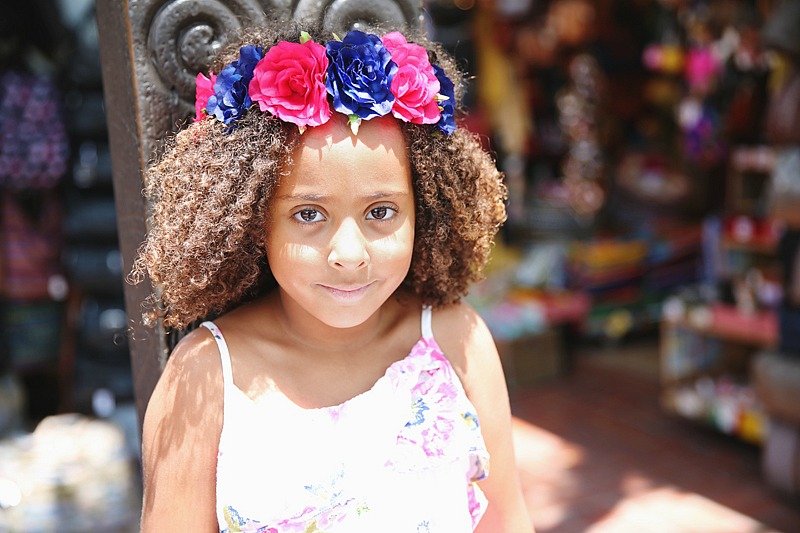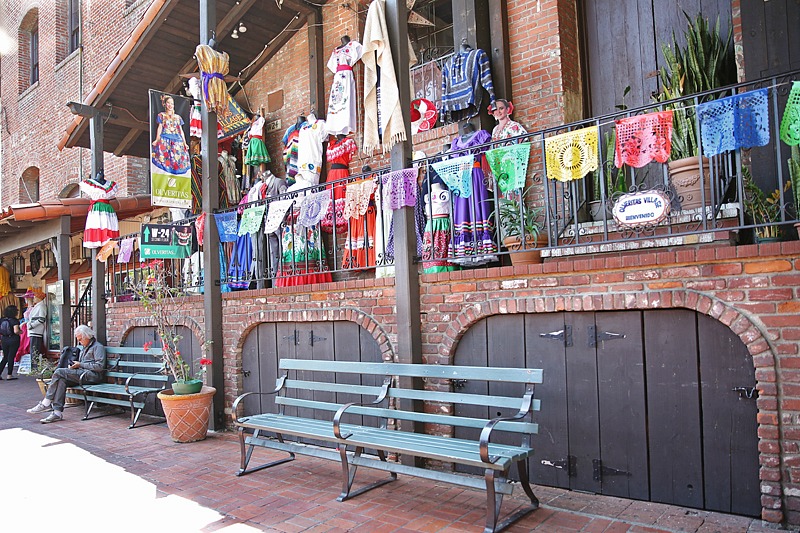 After exploring Olvera Street, we took to the Plaza center. Below the heights of Pico House, LA's first grand hotel built in 1870, children danced among the history of California in an explosion of color and culture. Live Peruvian music accompanied by a sweet, old gentleman, named Reuben, who held Cuban, Mexican and United States flags. I found that ironic, since I'm a first generation Cuban American who grew up with strong Mexican influences. When I asked if he was Cuban, Rueben's response as he danced with my kids, "No, I'm Puerto Rican. But we're all the same. Cuban, Puerto Rican, Mexican, African, American…. We're all the same. We all can."