It was raining that day, an ever-so-slight mist, but we ventured down to the creek anyway to see what we could find. A camp ranger at the Ventura Ranch KOA had told us only a few days before the area was completely dry. California has been in a severe drought, so the news was not surprising. Even still, we thought we'd give adventure a try. We were camping after all! With nowhere to go and nowhere to be, I was hopeful we'd find something to justify the hike. Turns out, we found more than just a watering hole that day.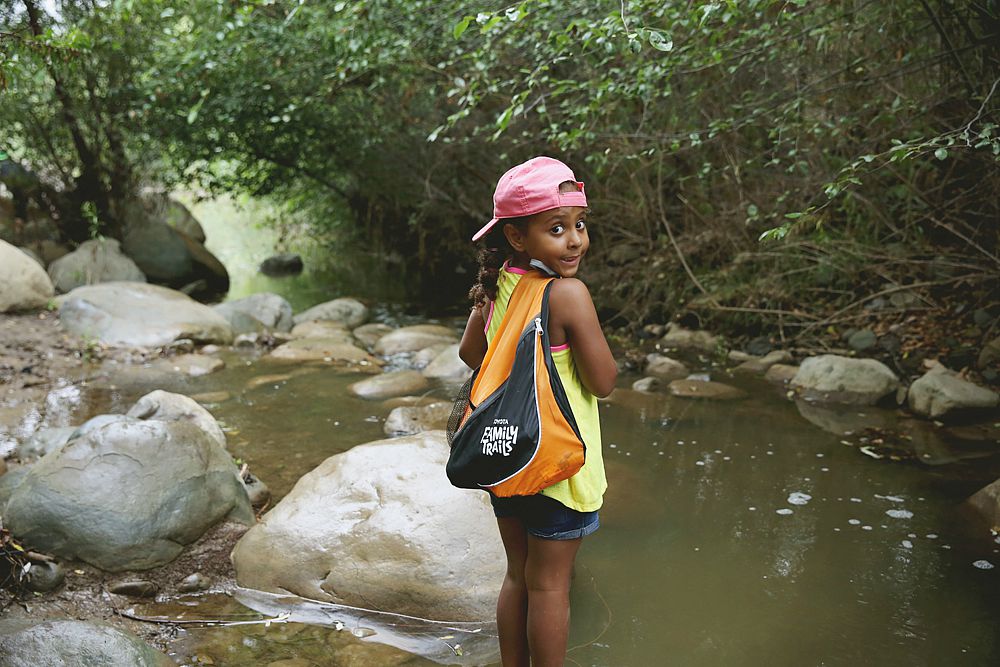 I'll never forget my first camping trip – and every one thereafter. When I was ten years old, my dad decided to buy a boat (although he'd never driven one before) and it forever changed my childhood. I remember sitting at the front of the boat's 20-foot open bow, catching the wind in my curls, pushing life forward and faster. I remember hiking and kicking dirt…and of course I remember the s'mores. But what I remember most are the intangible moments that those family camping trips taught me: listening to scary stories without being scared, working together as a team and laughing. I remember so much laughter from our camping trips.

As my daughter looked out into the fresh water creek, tennis shoes sinking into the thick, brown mud. As she complained (ten times!) about the difficulties of walking, I summoned the camping trips of my youth and thought, "Why are we here again?"

"You know baby," I told her as she ripped off her mud-covered shoes in frustration, "Some people pay good money to soak in mud like this." Whipping two pigtails around, her eyes looked at me in awe and disgust, so I continued, "Yup, they sure do. Mud protects your skin from bugs and burns and stuff. It also can make your skin super soft and even more beautiful than it already is! We should try it one day." Seemingly not amused, she said nothing.

We walked a bit longer down the creek before I turned around to feel my heart explode with purpose. There she was, my 5-year-old girl, a multiracial child with a skin color between her dad and I, covering her body in mud.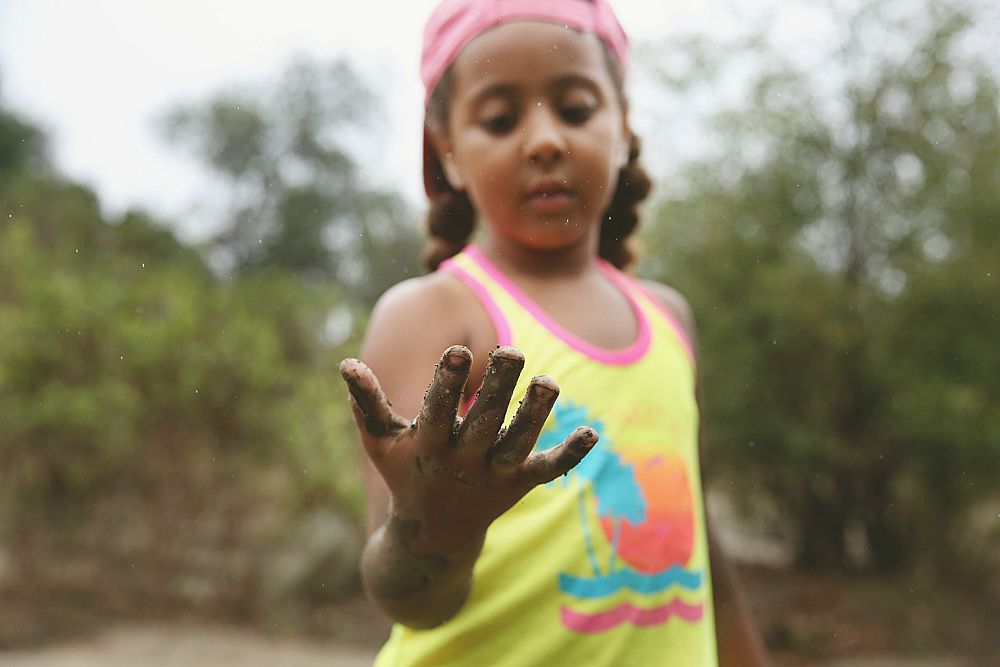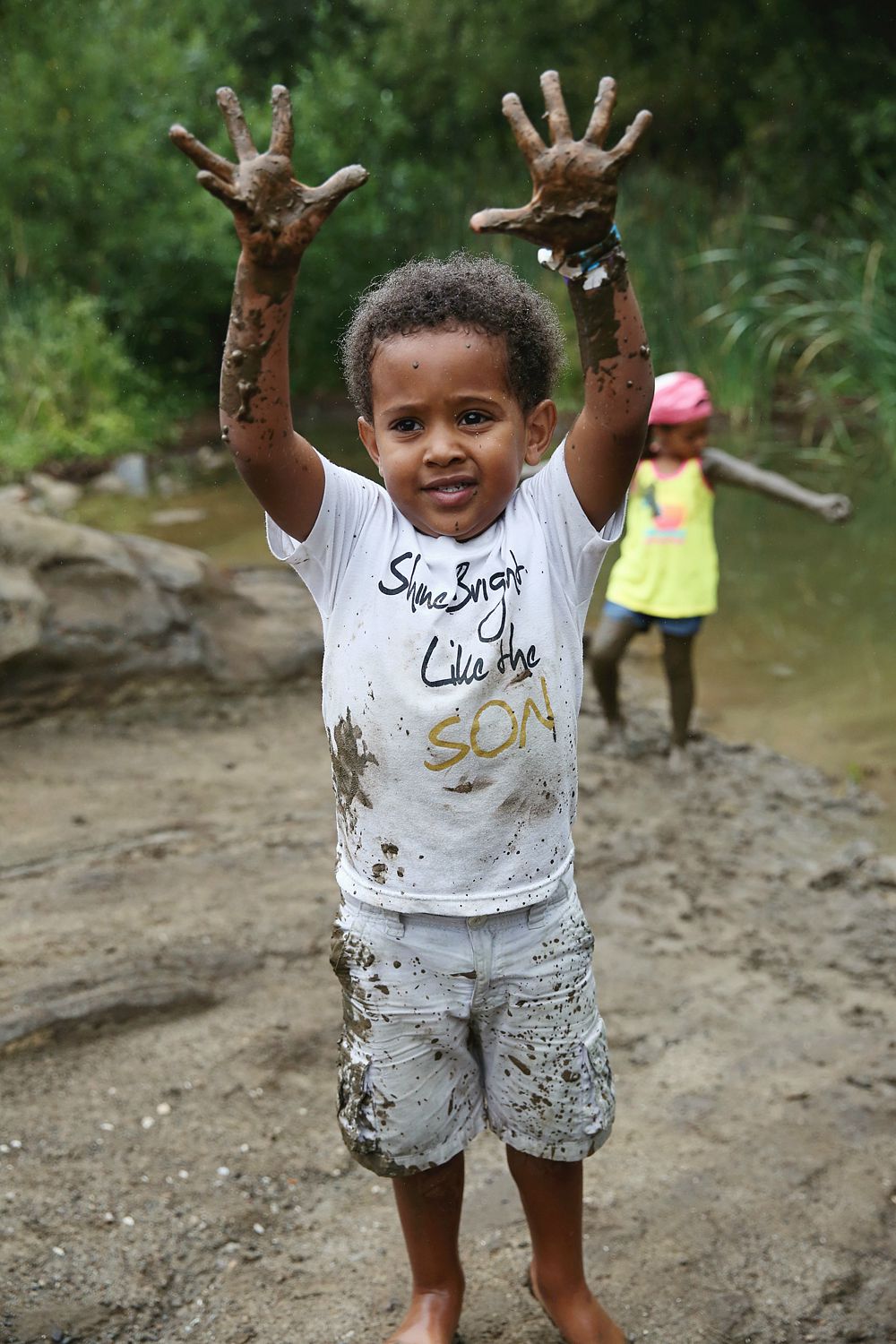 They played for a long while by that muddy creek as I let the moment sink into me. They covered their beautiful brown skin with layers of more brown and that's when I knew for sure: camping isn't just what you do or where you go. Camping and being outdoors…it's that feeling of letting go of agendas or ideals that builds character and self-awareness. It makes for some wonderful memories, too.