Have you ever seen Finding Nemo? Silly question, I know. Do you know that part in the movie where Dory keeps saying, "Just keep swimming! Just keep swimming!" over and over? I hope so. Switch out swimming with walking and that is our hiking motto. I play it on repeat when the going gets tough. "Just keep walking! Just keep walking! Just keep walking!"
We were in Bryce Canyon. We did as we normally do. We got to the area, parked our RV, and then headed into the park for a preview of sorts. We like to see what we are up against. We headed to the visitor center, got our junior ranger books and maps, and headed out to the overlooks.
It was beautiful, but in all honesty, we weren't that impressed. It wasn't until we went down to see the formations that we fell in love.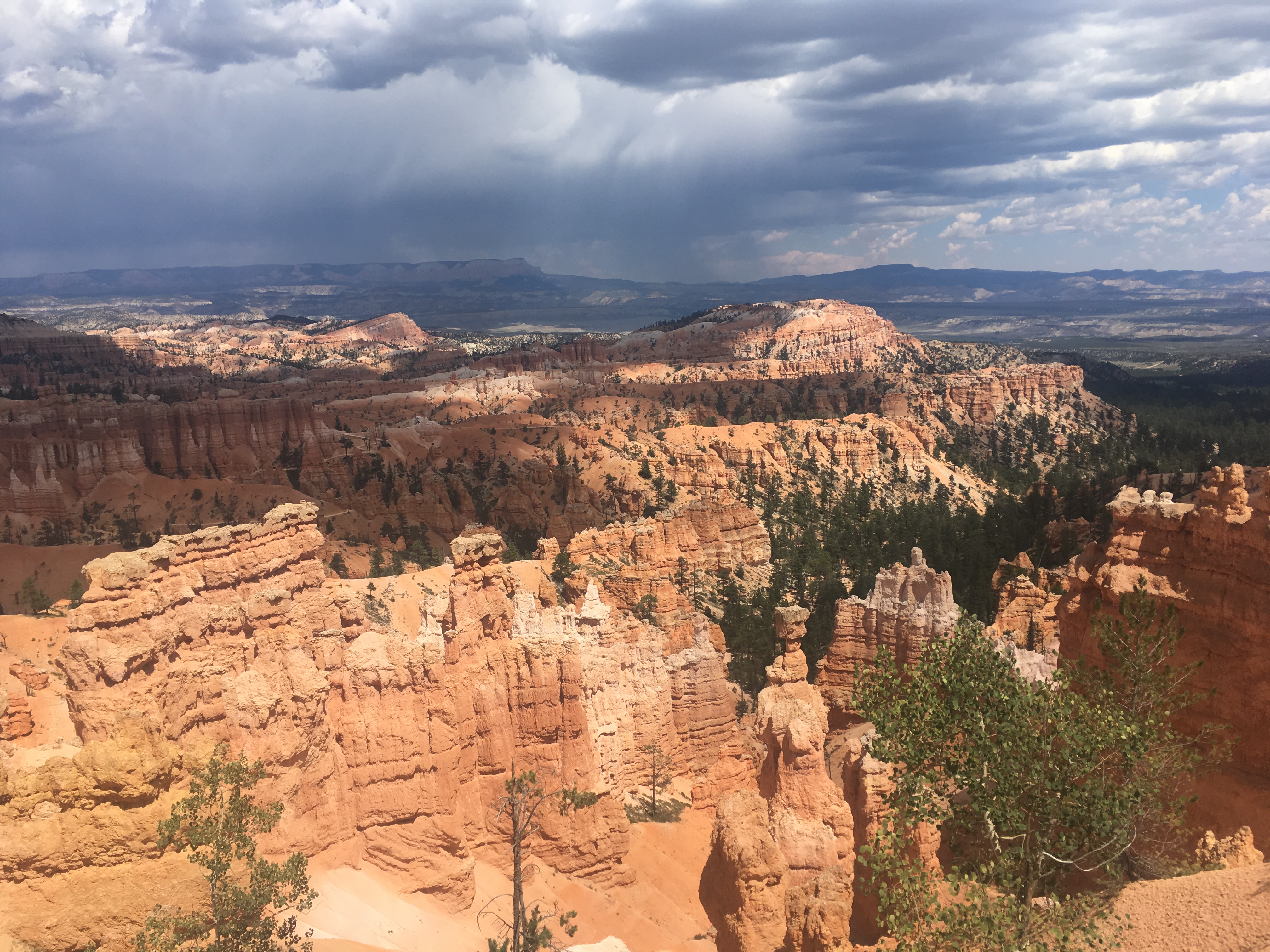 Talk about a thing of beauty! We did both the Navajo Loop Trail and the Queen's Garden. Our kids, who aren't the easiest to impress, thought it was amazing – at least on the way down.
The hike back up was another story. There were tears, I will tell you that much. You better believe I started with, "Just keep walking! Just keep walking!"
My oldest, who was having trouble catching his breath, wasn't impressed. Luckily, we had our three-year-old in the carrier. She chimed in and her cute factor helped get us all moving in the right direction.
Needless to say, we made it and we all high-fived at the top. There was a true sense of accomplishment that came with completing those two hikes. I'd like to take this time to thank a good friend for the encouragement: Dory from Finding Nemo. Let it be a lesson for all of us: Just keep walking!