We all need balance in life. We need it in our everyday lives, with family, friends, and even on vacation! September marked one year of full-time RVing for our family. We're calling it our RV-versary.
Although we are not on a interminable vacation (as many seem to think), we do treat each new place as though we are on vacation. (Mind you with a few key differences.) I take time to research the best places to go, as well as things to do, see and eat.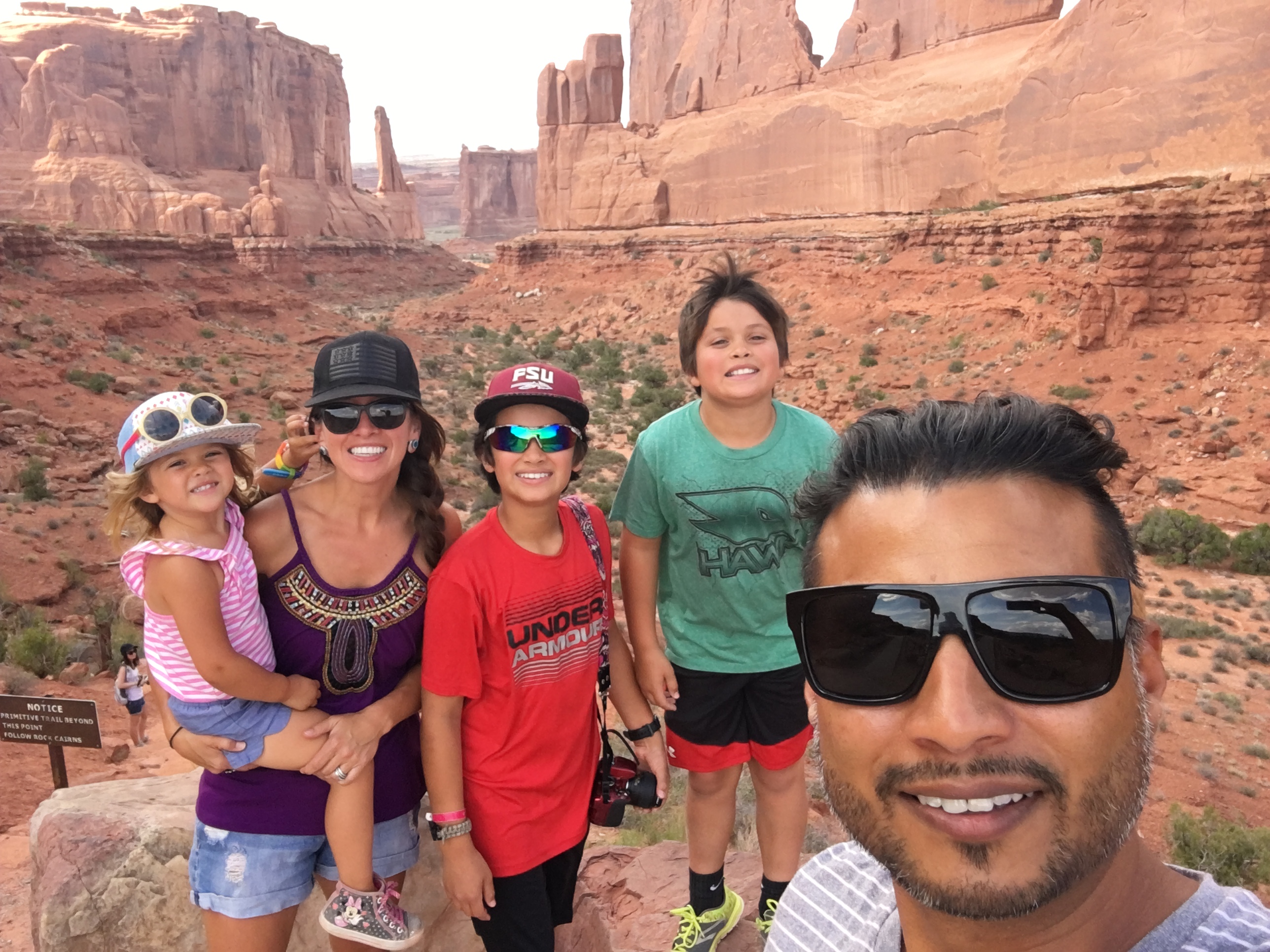 We don't (and can't) buy a ton of souvenirs from each location we visit. Instead, we allow our 11-year-old son to get a sticker for his laptop, our 10-year-old son gets a book every once in a while from a national park series he enjoys, and our three-year-old is typically too busy playing to even notice I bought something. Balance.
Our trip to Zion and subsequent parks (Bryce, Arches and Canyonlands) taught us more about balance as a family that enjoys a life of travel. Truth be told, it's a struggle for us. With ipods and video games at the center of so many kids' minds, we aim to be outside every day. I've longed for kids who crave hiking (although our little one is now asking to go) when seeing pictures of kids on Instagram who have climbed mountains or ran 57 miles. The reality is that my kids want to be surrounded by friends when they are outside playing. Hiking and doing more "work" to earn Junior Ranger status isn't necessarily their thing.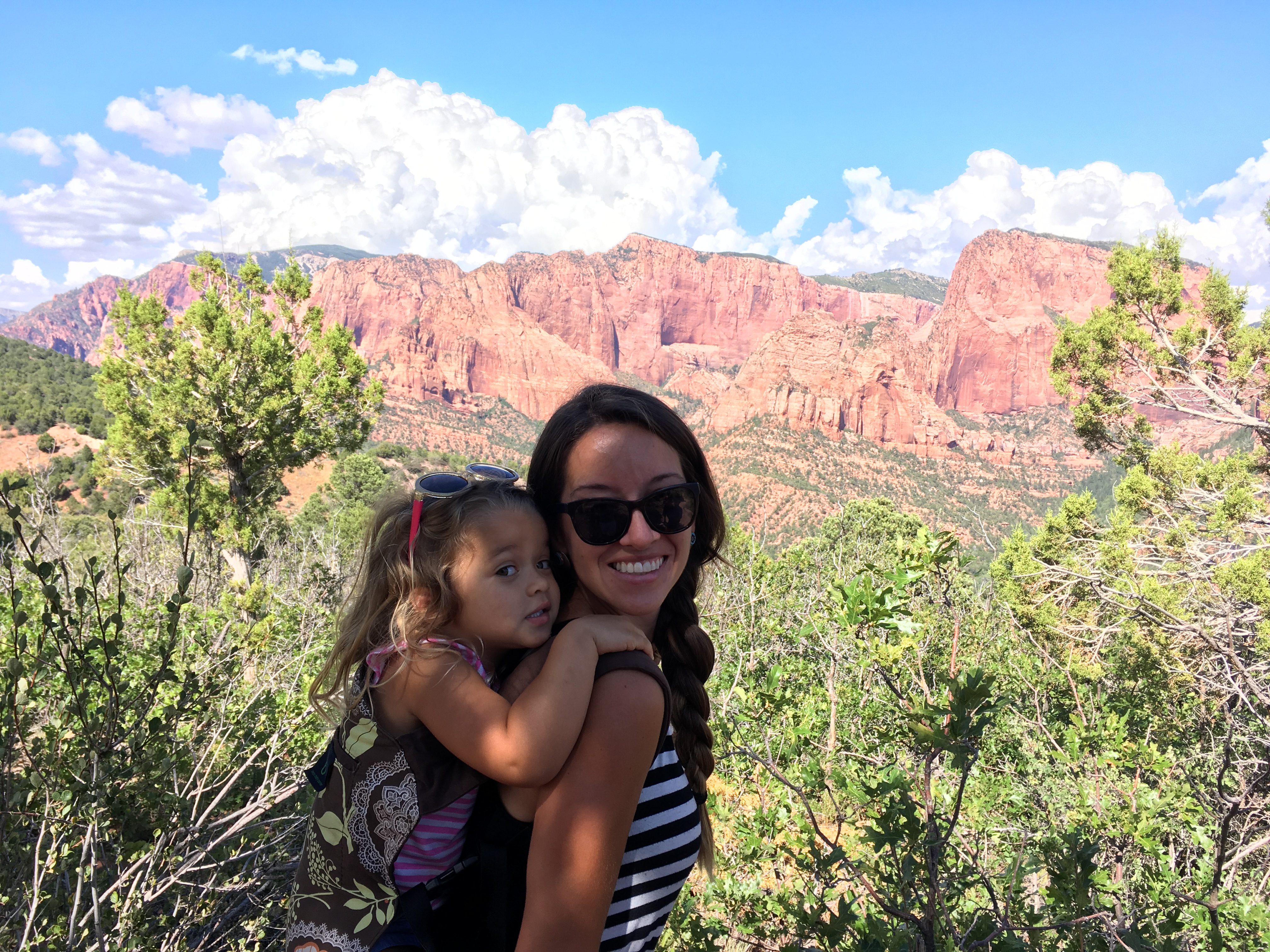 Before this journey, we weren't into hiking and were caught up in the day-to-day life of carting kids to different sports and activities. We took a week or two a year for vacation and it typically involved seeing family. not doing things for ourselves. Now, as parents who have had time to grow and learn what we enjoy and want for our family, we lean toward National Parks and nature, hiking, biking, kayaking. Anything outdoors. Our kids, on the other hand, get the most excited about food or anything game-related (think Dave & Busters or go-carts). There is obviously a difference in how we prioritize our adventures there.
Zion National Park was where balance gave us a big slap in the face in regards to prioritizing. It is where we first realized its true value. We spent quite a few days at a campground near Zion; one we could walk to the bus and get a lot of hiking and exploring done that way. It was the typical, "Another Junior Ranger book?! Can't we take a break from them?" My usual response, "Nope! Let's get it done."
That being said, a "break" was in order. We decided to do something a little different from our normal RV ways. We went "glamping" at Zion Ponderosa Resort! The kids went rock climbing, paint balling and got in a ton of adventuring. It was their kind of adventure and happiness truly emanated from them.
Those two days made our next three national parks a breeze and SO much fun! They were pumped to get the Junior Ranger badges and take the extra hikes. They were so refreshed from doing their kind of adventuring. It was their thing, not ours, and that made it special. They felt fulfilled and their happiness spilled over into the rest of our time in Utah's National Parks.
It's quite possible our kids would've awarded us Parents of the Year at that point. (Insert pat on the back here.) We found balance after we left Zion. We've learned that we need to do things for us as nature-loving, adventure-seeking adults and for the kids as active, adrenaline-seeking, dare I say "preteens" with a rambunctious fun-loving toddler thrown in.
The hope is that eventually being outdoors in nature will be what they crave and what they do on their own into adulthood. I can already see a difference all these months later and we are looking forward to the next step in our journey with balance at the forefront of our minds. We know our kids will thank us for it. A gold-plated "Parent of the Year" award wouldn't hurt either. Am I right?