When life demands a little break for natural wonders, you visit…the Death Valley Super Bloom! Death Valley is a marvel of the universe with vast beauty. It's a below-sea-level land of extreme dry rarities that offers a palette of nature's most magnificent colors. Despite researching the area for a little over a week, we could not find any vacancies. However, we were determined to visit, even if it meant a continuous drive there and back. That amounts to a five-hour journey with four adults and two kids, a tour of three points of interest and a five-hour return journey home.
Our Death Valley trip was a special one. We travel pretty frequently, both near and far. But this was the first time we took our little brother, Anton, with us. You see, Anton is a very special boy. He's funny, inquisitive, kind and smiles a lot. He's also autistic – and our daughter Scout's youngest uncle and best friend.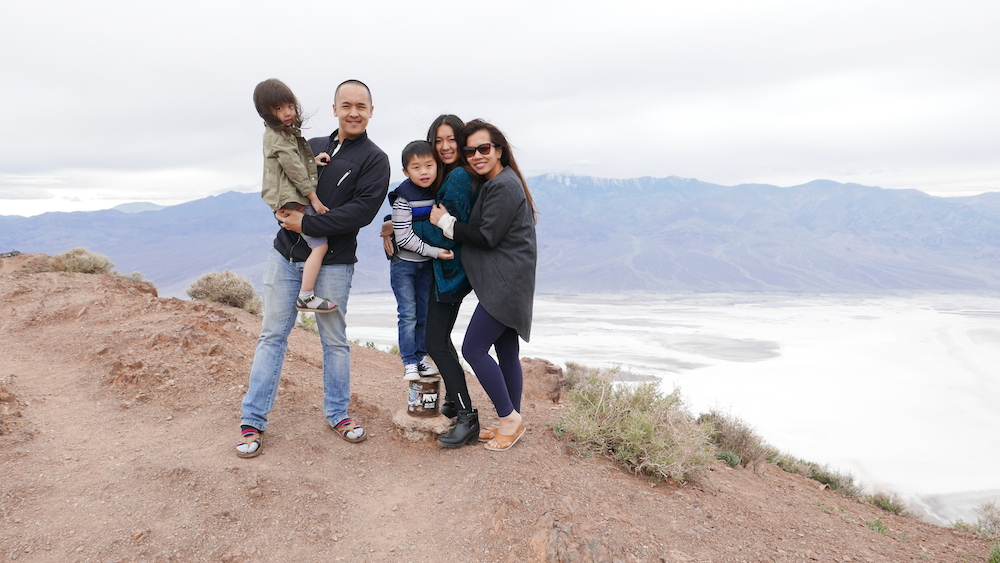 During the drive, we discussed all of the things we were expecting to see. We did this in order to mentally prepare Anton for the adventure ahead. We spoke to him about rocks, flowers and open fields. We asked Scout to make sure she always kept an eye on him. Scout is three and a half and Anton is turning six. Any time we are out in public, Scout keeps a very close eye on him. As you can see in our video, she screams, "Anton! I need your help!" In addition, there's also always the echoing, "Anton, where are you?" and "Anton! Hold my hand!" Our first rule when we go out is to discuss safety. Always be close, always look both ways for oncoming cars and ask questions...LOTS of them. We want to make sure any queries they may have will be completely covered.
We selected three locations that we thought would be great for our trip. Before we arrived at our first destination, we made a pit stop at the Death Valley Junction to see the eerie yet iconic Amargosa Opera house. The town of Death Valley Junction is a ghost town except for this establishment. We were hoping they would be open to take a quick tour, but no such luck.
Our daughter Scout is an inquisitive soul, always curious and investigative. However, when we are out, we usually find her a bit quiet. In those moments she's often busy glaring at the clouds pointing out shapes, picking up sticks and rocks and looking for little bugs. Her most frequent questions are wondering where papa is going so that she can follow him.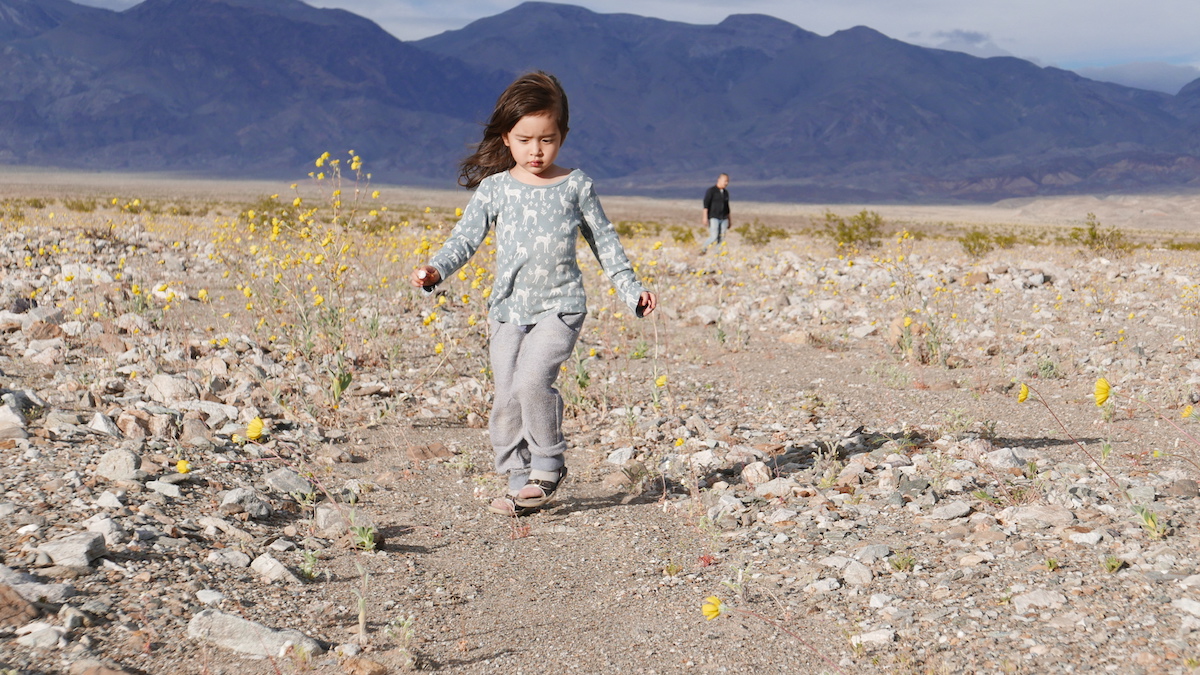 The best part of this trip was seeing Anton and Scout run freely in the desert. We were far from the main road, and the land before us was vast. This allowed us to run around and watch the two of them play as the sun was setting. It was so magical!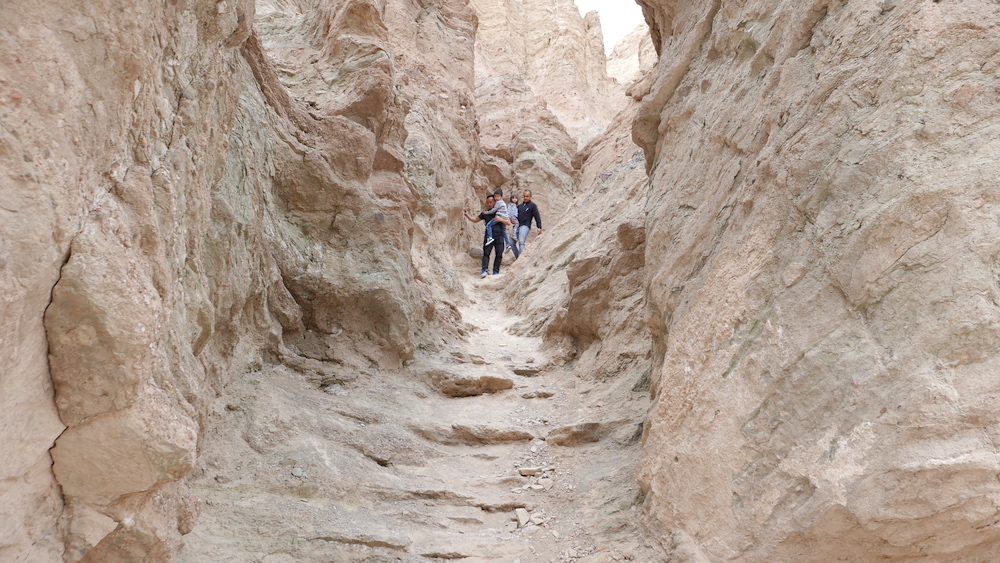 Our Death Valley trip taught us how much work (and how many people) it takes to spend a few hours outdoors with Anton. We had definitely underestimated the amount of energy and planning it would require. Our hearts felt luminous watching them run freely together. Anton normally doesn't get to roam. We hope to be able to do this more often with better preparation. All three destinations on this trip were wonderful - just enough for Anton and for us. The reward was just being outside with an endless amount of land for us all to enjoy together.