Learning is not easy … and sometimes you scrape your knees. We are pretty spoiled when it comes to weather in California, but spring here is just magic. Cool breeze, bright beaming sunlight, and a whole lot of greenery. (Thank you, El Niño).
We've recently located a trail, great for families, on our way back from a hike in the San Bernardino National Forest region. We were trotting on home when we all glanced out of the window and saw one of those great breezes that moves the grass in unison. We knew we had to stop. Allen spun around and turned right into Caspers Wilderness Park.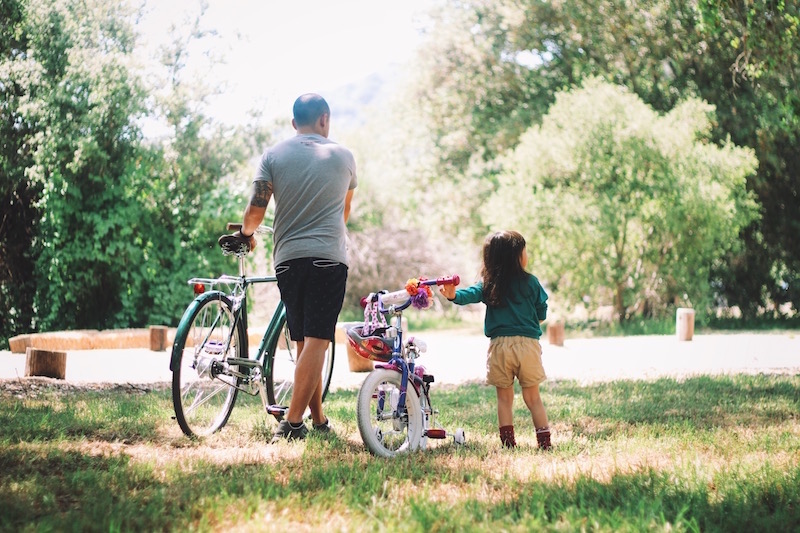 We typically hike and play in the wild, where things are a little less predictable, but when we needed someplace for Scout to ride her bike endlessly - we thought back to Caspers and decided that it would be the perfect place to take our toddler to ride around. This place is close enough for a midday hang out. We decided to picnic and packed a few goodies (fruit, water, mac & cheese, and wipes). Allen placed Scout's bike in our trunk, the other two bikes on our new hitch, and away we went.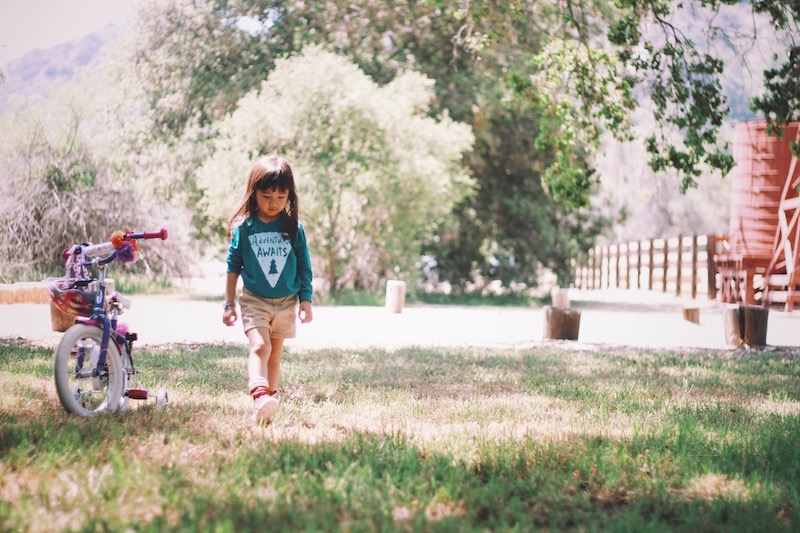 There are many campsites with picnic tables, a pit for food, trash bins, everything perfectly polished. I really have to give it to California state parks – they're spotless! We chose a location near a cute, little, red windmill and under a big, droopy tree.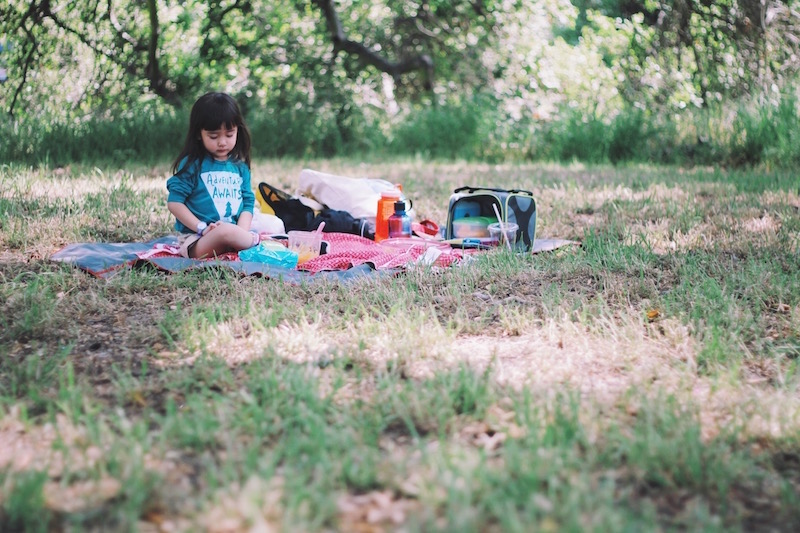 Our visit to Caspers was a special one. We rode, we laughed, we ate sandwiches… and we got bold. As parents, we don't shy away from fear. As with most things in life, it's a lot scarier in our heads than in reality. We decided that it was a good idea for Scout to push herself to ride up a hill and stroll down.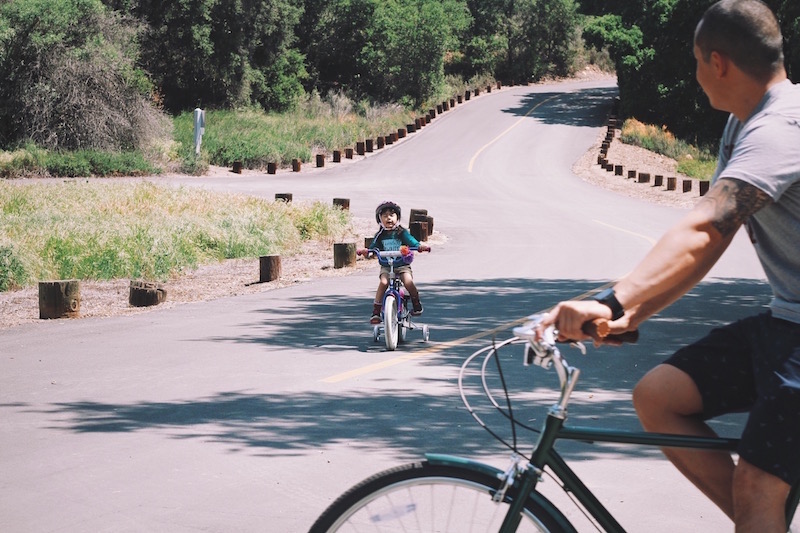 We took precaution and inspected the hill as low angled. We tugged her along, pushing her through her own fears up the big, bad hill. She shouted these exact words on her way up, "Mommy, I'm scared!" "It's too hard!" "My legs aren't strong enough!" "I don't want to go to the playground!" Needless to say, we made it over the hill. I was right behind her and could tell she was nervous the entire way up.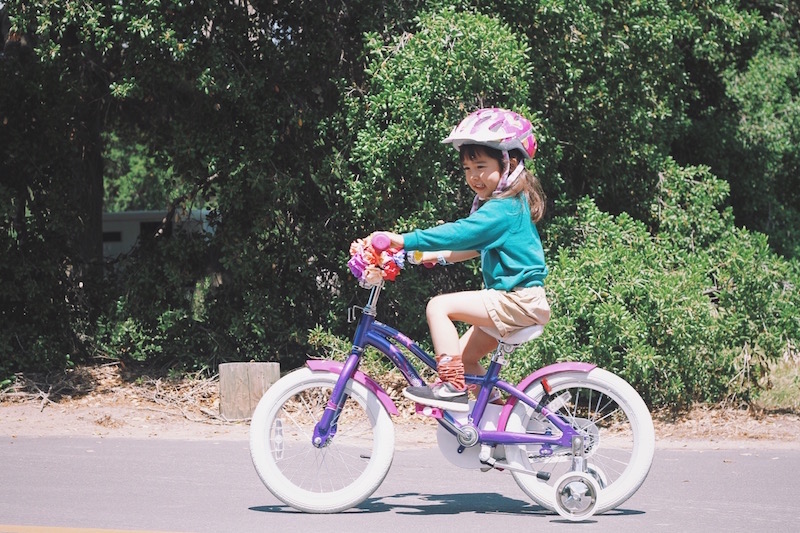 And through all of the doubt, she made it to the top. But at the top of every hill lies a downward, faster, scarier way down. Something in me urged her to ride alone, and downhill she went. She rode fast, and before I could catch up, she was speeding down the driveway towards the bushes. I was so nervous. Within seconds, she had already rolled off her bike onto the ground. (Thankfully saved by her helmet.)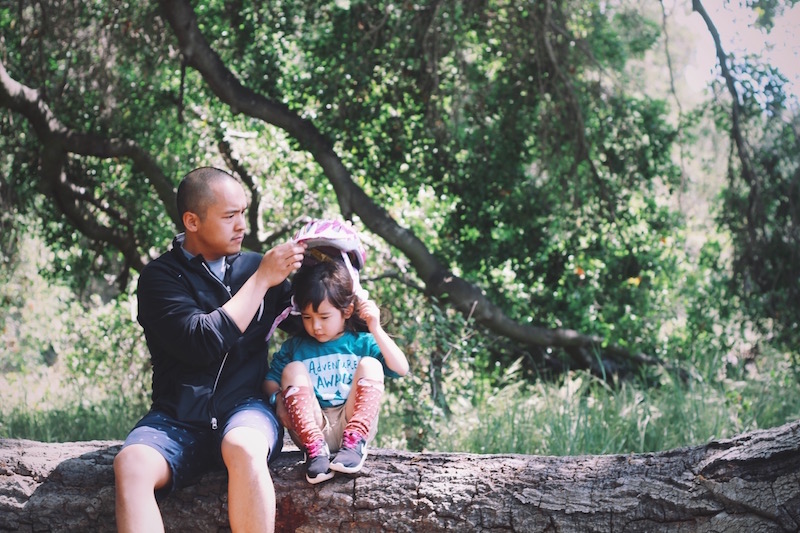 After a couple scratches and a few tears, we decided to pull over to the other side of the road to take a break. We were both so nervous and the sun was glaring. After about five minutes, Scout stopped crying and looked at me and apologized. "Mommy, I'm sorry I fell." My heart dropped. Here's a three-year-old, apologizing to me for falling off of her bike. I just held her then we both laughed. She described what happened and how it happened. Within 20 minutes, we forgot it even happened.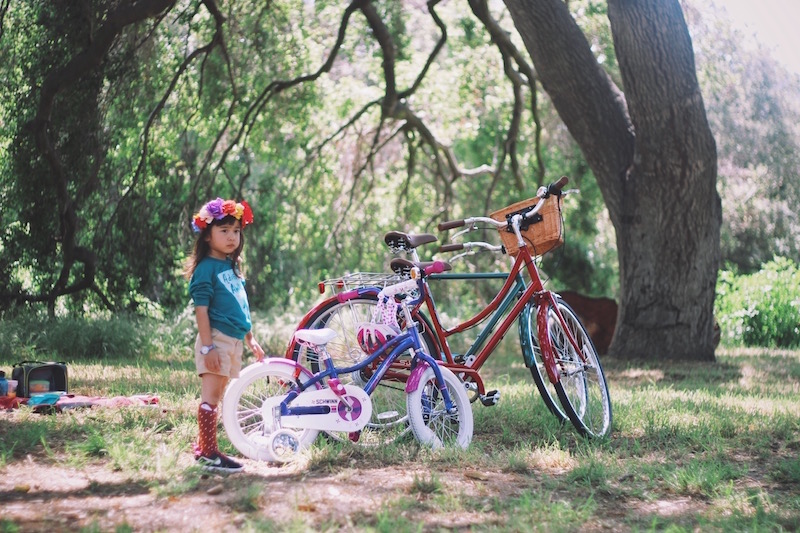 "Mommy, I'm brave."
Oh, yes you are