Quality family time is so important and can seem hard to acquire sometimes. Even if you make real effort not to be consumed with activities during the week, life happens. Doctor appointments, sport practices, late nights at work…the list goes on.
Keeping our family connected is a conscious decision, one that doesn't just happen. One of the best ways we achieve this is taking everyone outdoors as often as possible. Garet and I are notorious for deciding spur of the moment to pack food, load everyone up in the Land Cruiser, and take a drive. It's about unplugging from technology and stepping away from household chores.
Today was no exception. There was a road Garet had wanted to explore that would take us over a mountain, through Los Padres National Forest and drop us in Big Sur. Road trips are one of our favorite ways to connect with each other, dream together, and see new places at the same time.
Going through Los Padres National Forest, we found a fun stream with beautiful redwoods to let the kids run around. Thor had forgotten his shoes and claimed he didn't need them anyway since Pocahontas didn't wear them in the book we're reading. Who can argue with that? The girls were busily collecting bugs and putting them in their fort while the boys wandered upstream to find a waterfall.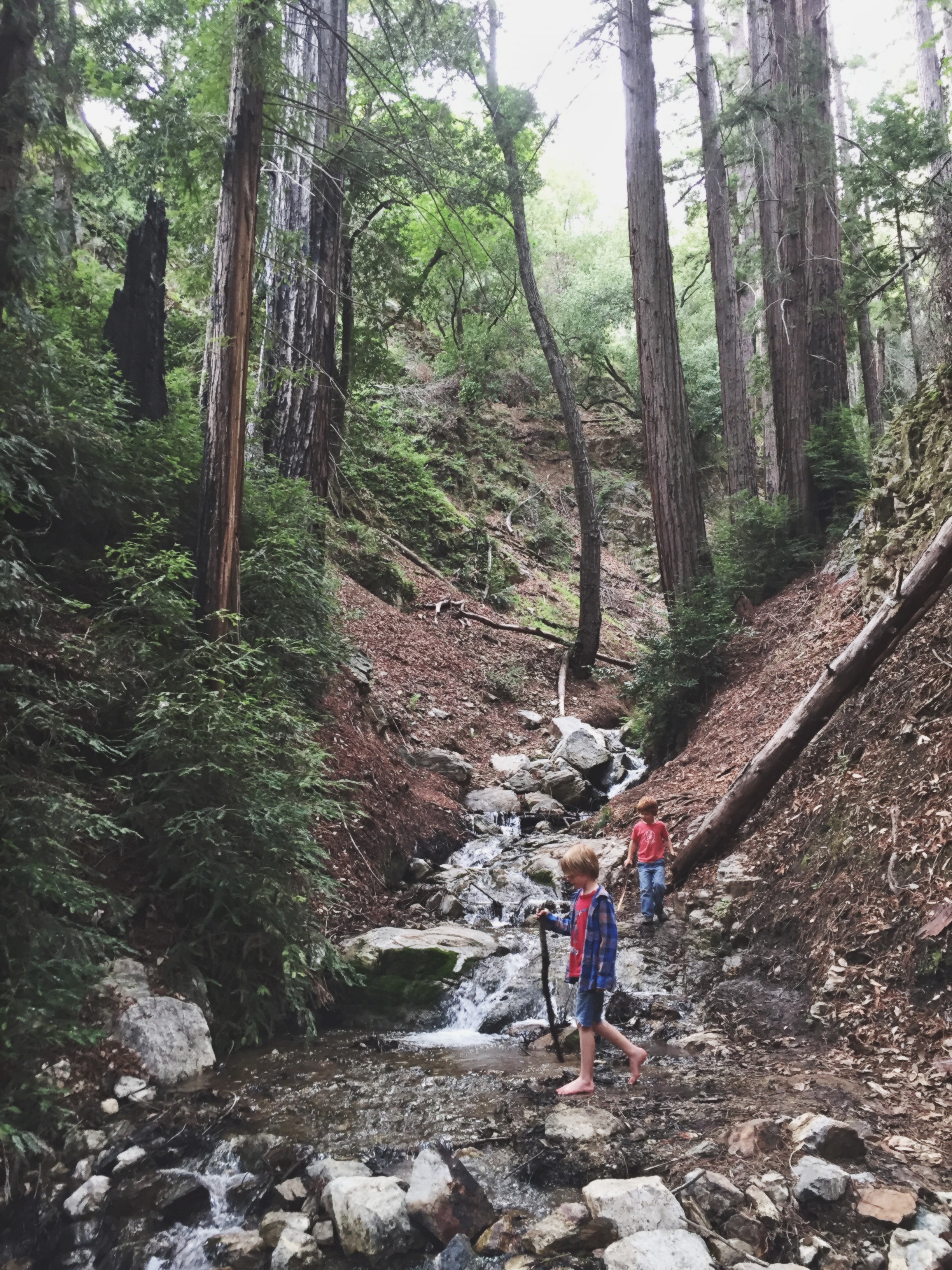 After our redwood stop, we traveled on, finally reaching the point where the mountains meet the sea.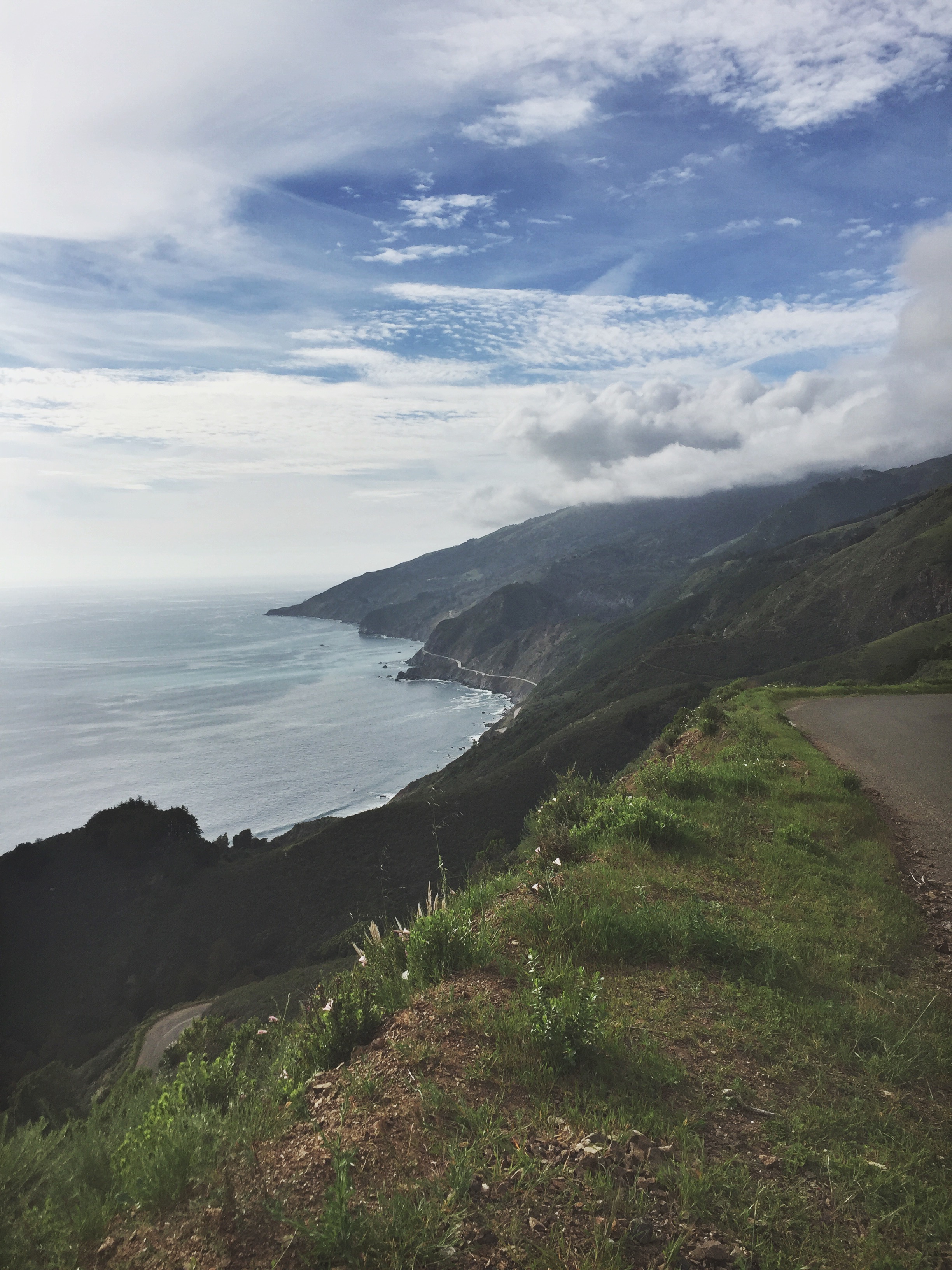 Our day trip adventure had left the mountain streams and taken us to salt water. From the road we saw a trail leading down to the ocean, so we made one last stop before heading home. It was a paradise of beautiful pebbles and driftwood. There's so much room for creativity among the ocean's treasures.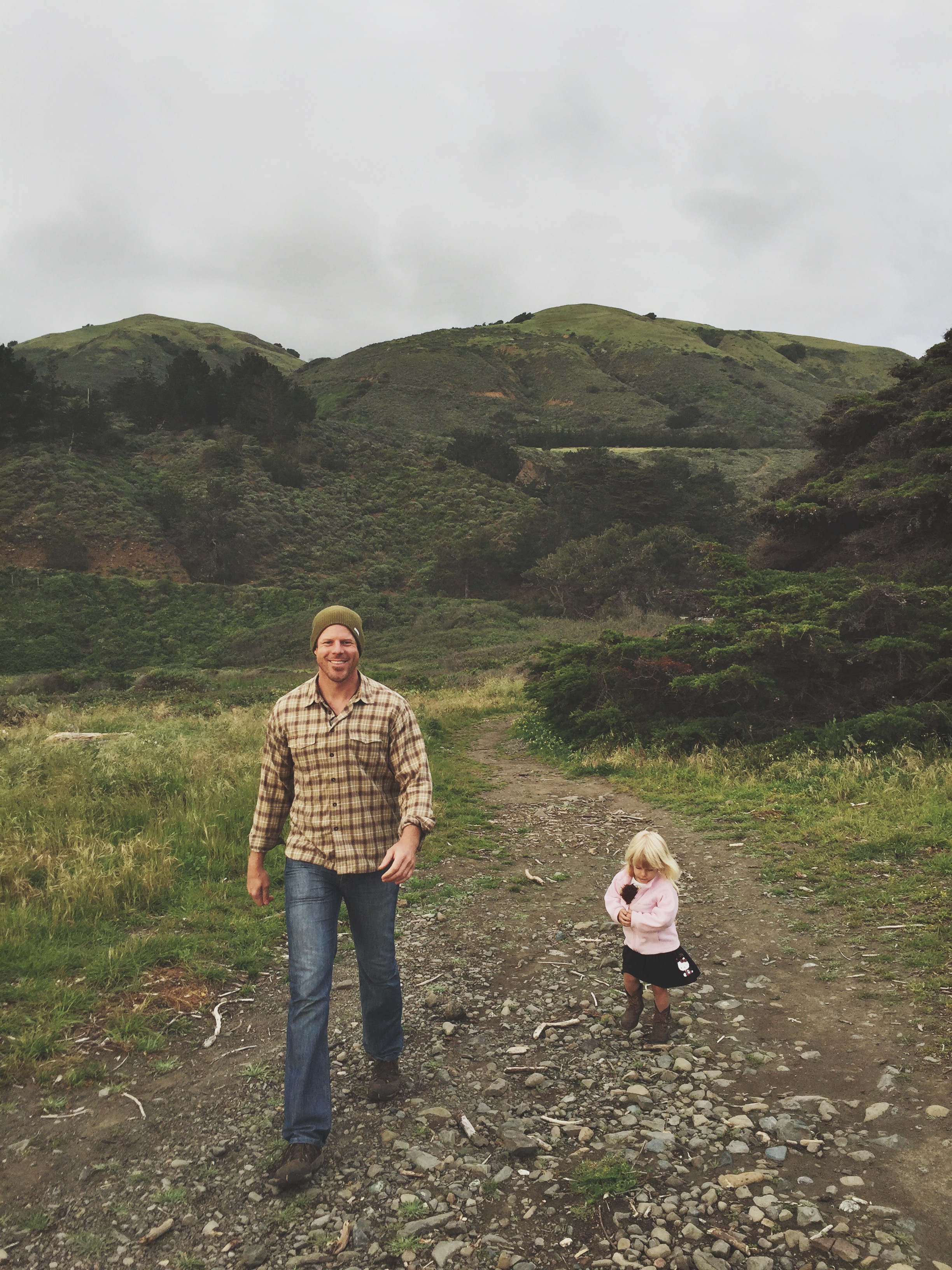 One of my goals throughout their childhood is to keep my kids as fascinated by rocks, sticks, and shells when they enter adulthood as they are now.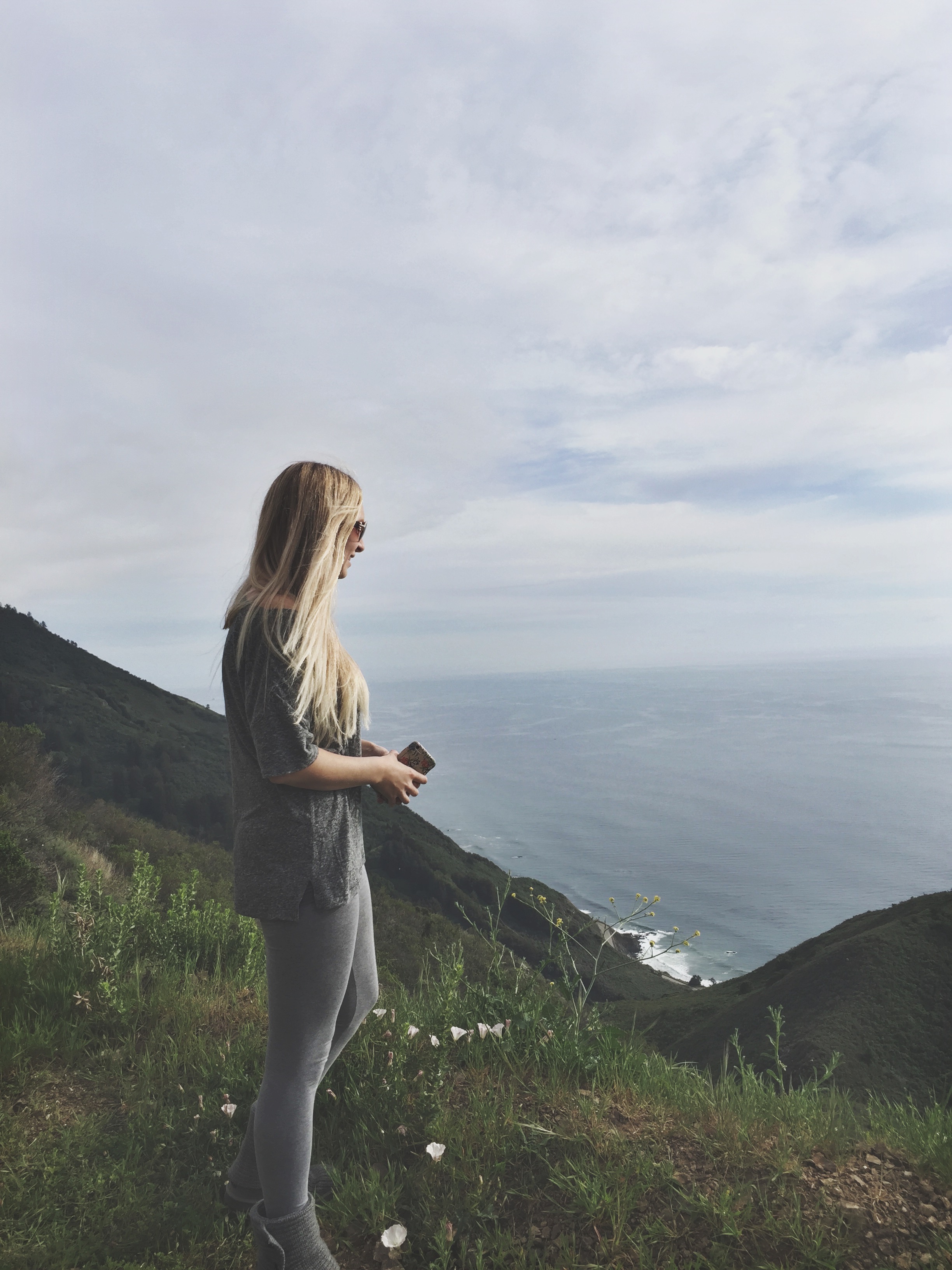 I hope they never lose sight of true beauty. It's easy to get swept away by the worldly competition of material things (cars, clothes, houses, make-up, etc.), as well as how much you're involved in (committees, dance class, sport teams, etc.). It's beneficial to get back to basics and just be, having meaningful life conversations and enjoying each other's company.