I grew up in the foothills, minutes from the Appalachian Mountains in North Carolina. My childhood was filled with hikes to waterfalls, picnics on the Blue Ridge Parkway, and trips to quiet little mountain towns. The smell of pine trees, vivid color of leaves in the autumn and the feel of smooth pebbles and cold water on my feet walking across streams was part of me from an early age.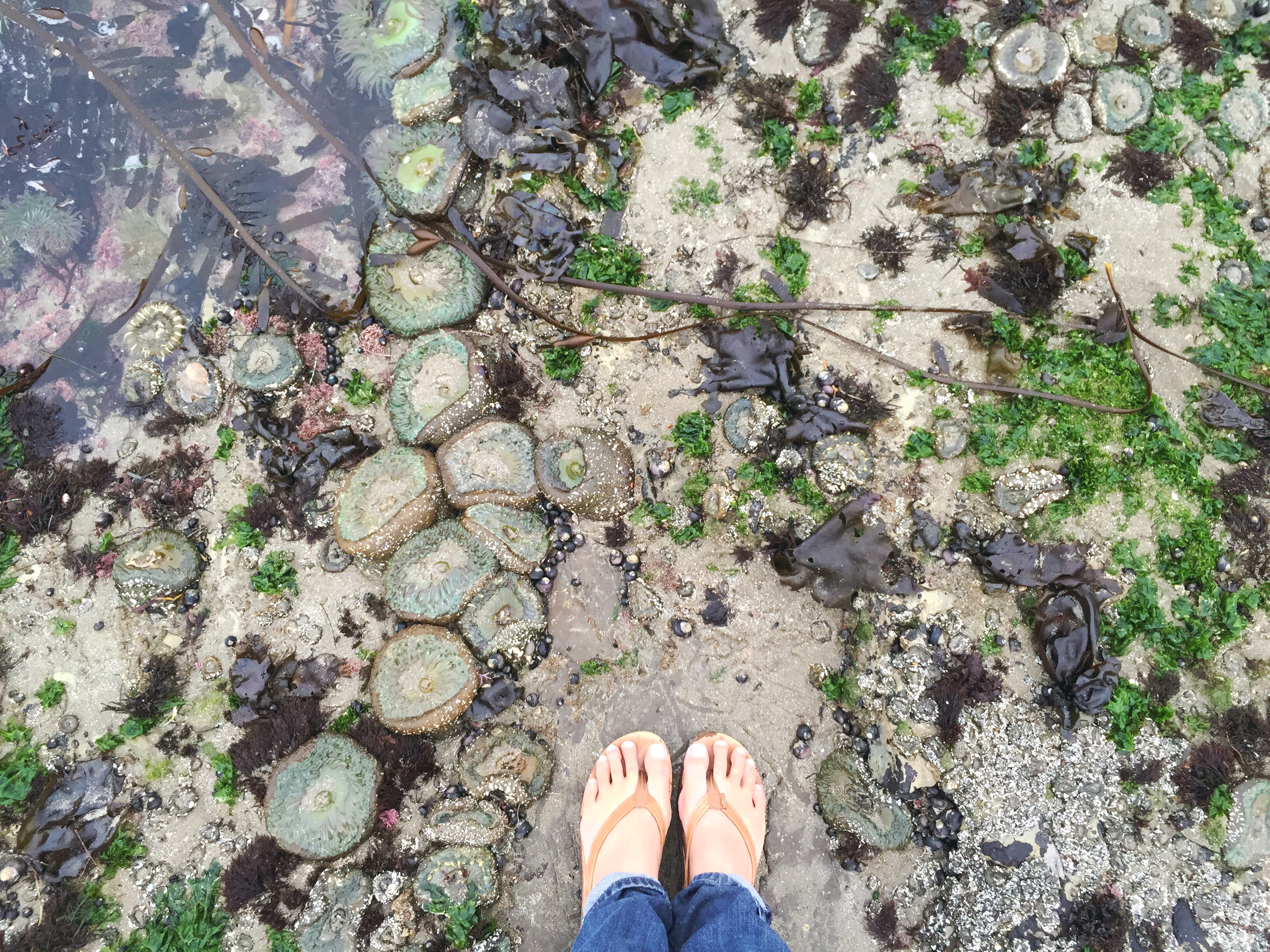 On the rare occasion, my family did make the drive to the coast, I was enthralled by ocean life. I remember passing through Northeastern coastal towns as a kid, wondering what kind of a life they had next to the sea, how they spent their days and what they did with their time. It has been so special to watch that life unfold before my eyes with my own children.
For us, living on the central coast of California, most of our favorite spots involve a short walk to the ocean. That is part of the beauty and adventure. Sometimes it's a eucalyptus forest, other times a field of golden grass. On occasion, we have to climb up and down rocks to make it to the water. Tidal pools are our absolute favorite place to explore and search for ocean life.
You truly never know what you're going to find. Creatures are plentiful, hiding among the crevices of the rocks, and you can find faraway treasures that have washed up on the shore. As a mountain girl, I must admit the ocean is very intimidating to me. It's wild, massive and seems unpredictable.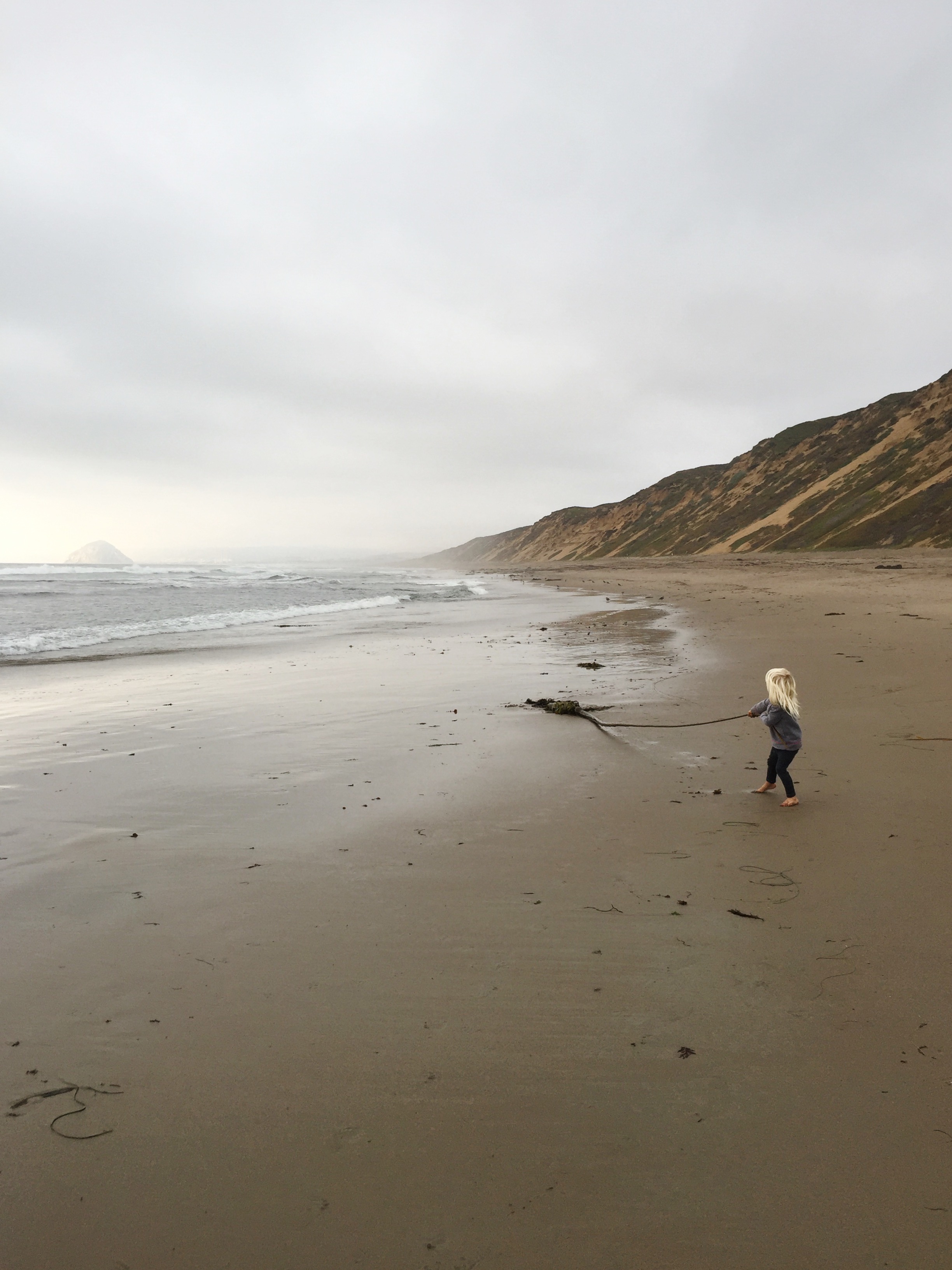 It has been a delight watching my kids with their dad learn to respect, but not fear, the ocean. There is a rhythm to the waves, and a predictability of the ocean if you know where to look. Their childhood will not look like mine, and their favorite places will differ vastly, but what beautiful moments they will have doing what I did with my parents and siblings. Exploring, laughing, talking, and embracing that childlike sense of wonder among God's creation.