Most of our adventures are done as an entire family, but on this particular occasion the length of the hike meant that Parker (our youngest) would have to stay behind. He typically does pretty well, and hikes at least six miles if the trail isn't strenuous. This trail, however, was a summit push to the top of Grandfather Mountain, which would prove too strenuous for our littlest one.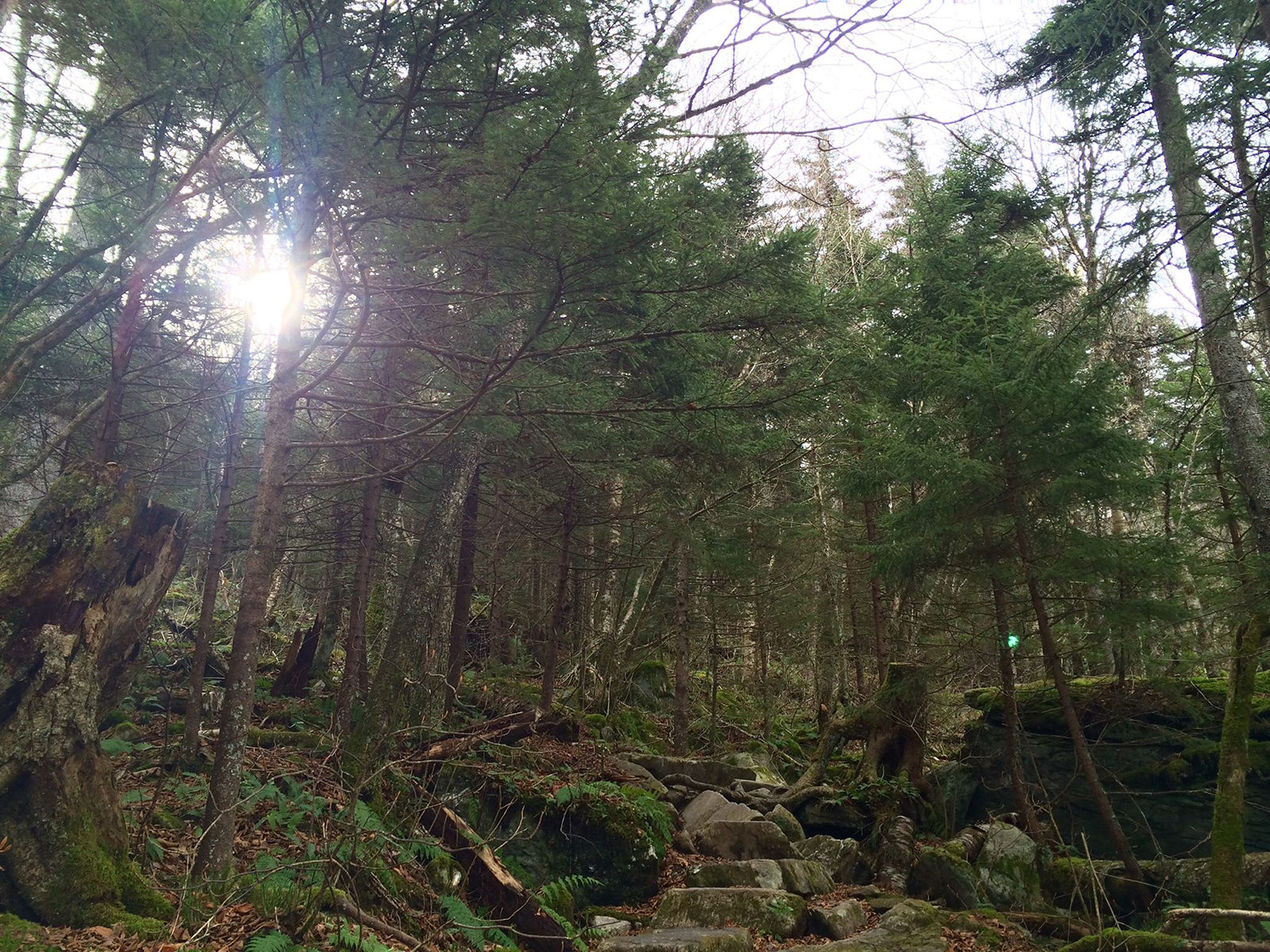 This gave us an excuse for a father-son hike. The original plan was to hike 3.5 miles to Calloway Peak, meeting at the end near the Swinging Bridge on Grandfather Mountain, for a total hike of about five miles. Having not previously hiked Grandfather Trail before heading east, little did we know that it meant negotiating a rather large boulder field. This was, quite literally, rock climbing, and the boulders were as tall as Max!
With the phone battery dwindling, I managed to get a signal at the top of the mountain and phone my wife to inform her of the change of plans. I told her we were going to hike back down the Profile Trail, and to pick us up at that trailhead. Not one minute after she knew of the change of plans, my phone died – and my heart sunk. I was so grateful that we were able to fill her in on our new plans before the phone shut off.
A quick, five-mile hike turned into an almost-nine-mile hike. We learned a lot of lessons on this adventure; first and foremost, to be prepared for a change in plans at a moment's notice. Secondly, to always pack a device that can recharge your phone in an emergency. Had my phone died before we spoke with my wife, we would have had to continue on a treacherous trail.
Max was an absolute trooper the whole way, and never once complained. I'm so proud of him! When Parker gets a little older, we'll be taking this hike again as a whole family.