My oldest and I hiked the Profile Trail to Calloway peak many months ago, and ever since then I've been really wanting to get my wife and youngest up to see the views here. However, hiking to Calloway Peak is no easy feat for a four-year-old! In fact, these trails aren't even meant for children. But we were eager to see how they would do, and what better way than to head out on the trail and test the waters?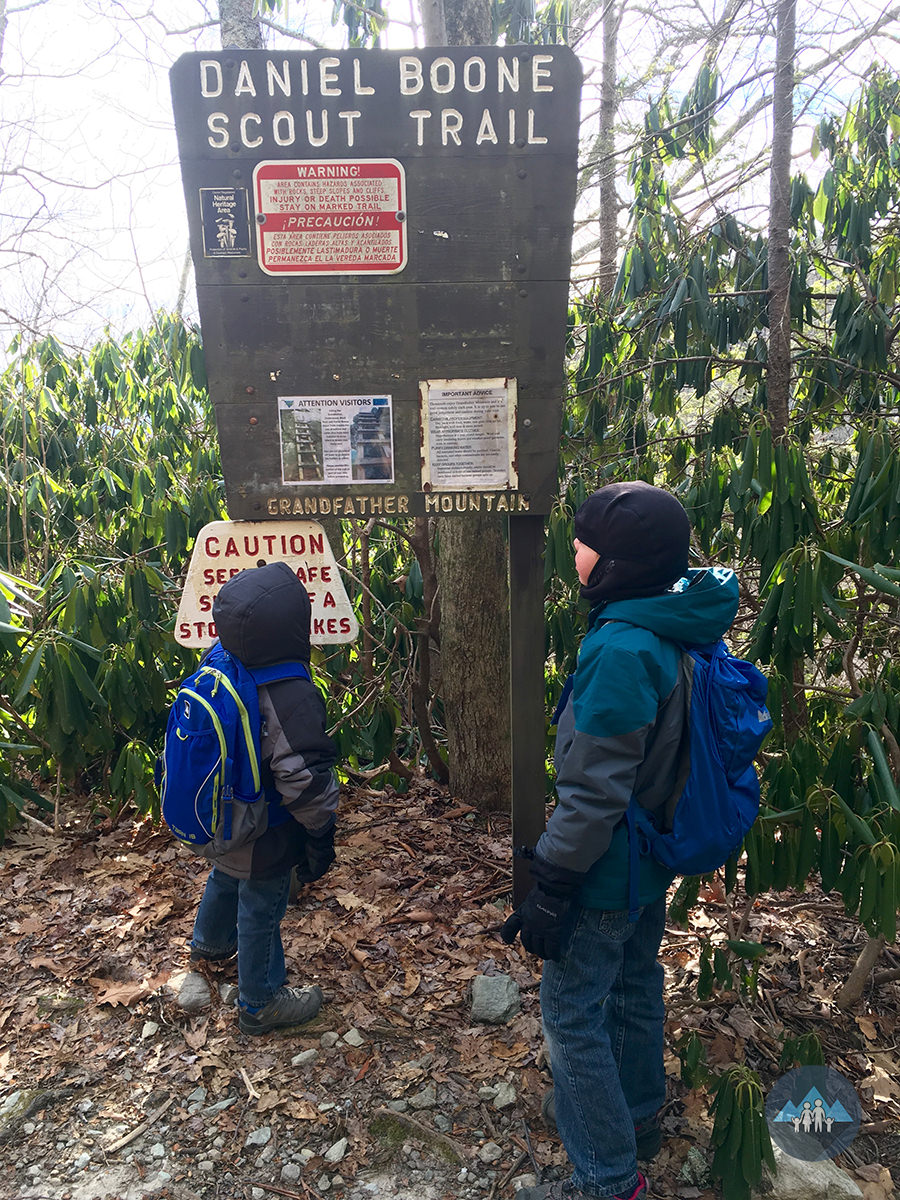 On this trip, we hiked the Daniel Boone Scout Trail - up 2000 feet in elevation and over 3.5 miles - to summit Calloway Peak, the highest peak in the Blue Ridge Mountains. At nearly 6000 feet in elevation, Calloway Peak has 360-degree views of the surrounding mountains, and one heck of a view of the Linn Cove Viaduct, 2000 feet below.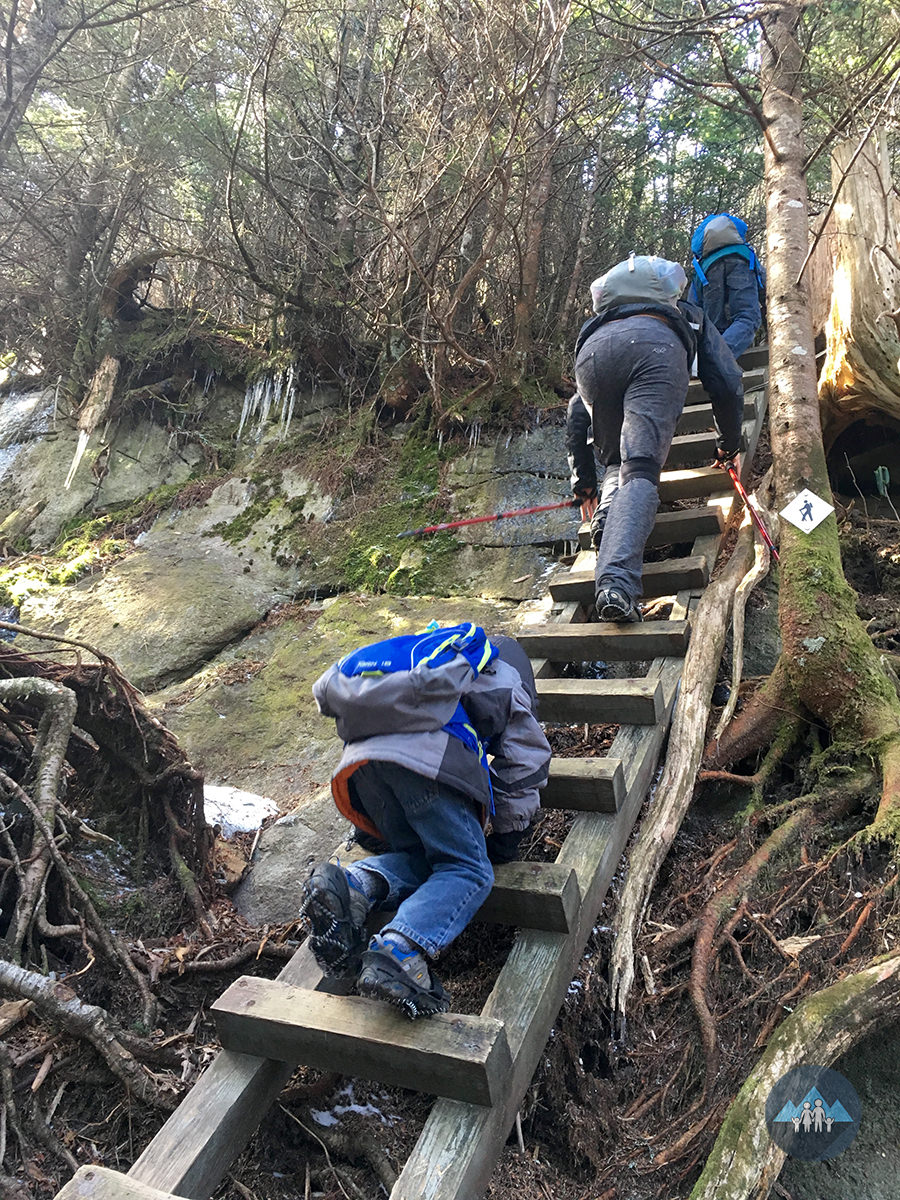 On top of the nearly 2000-foot elevation gain, there are multiple ladders that you have to climb on the push to the summit. And on this trip, during the dead of winter, the trail was full of snow and ice. Talk about a major feat!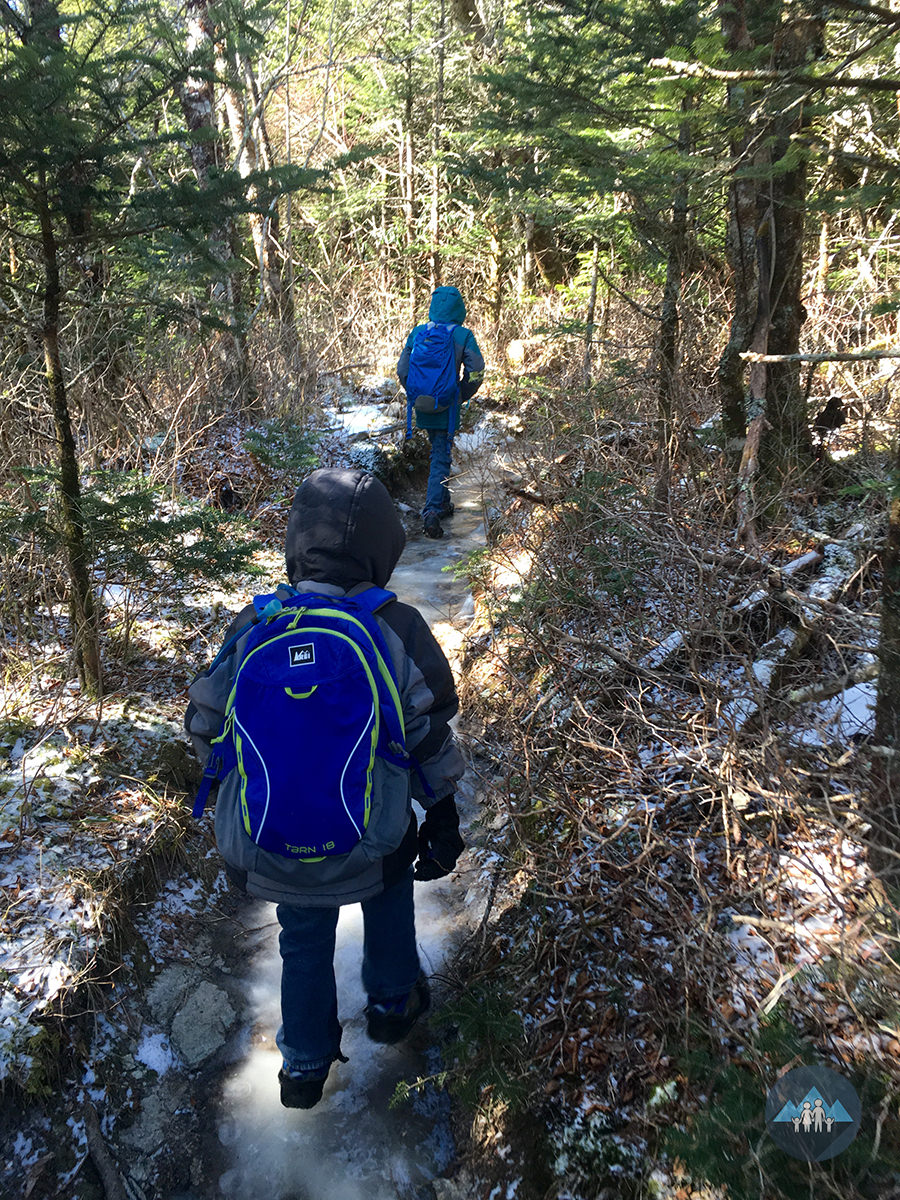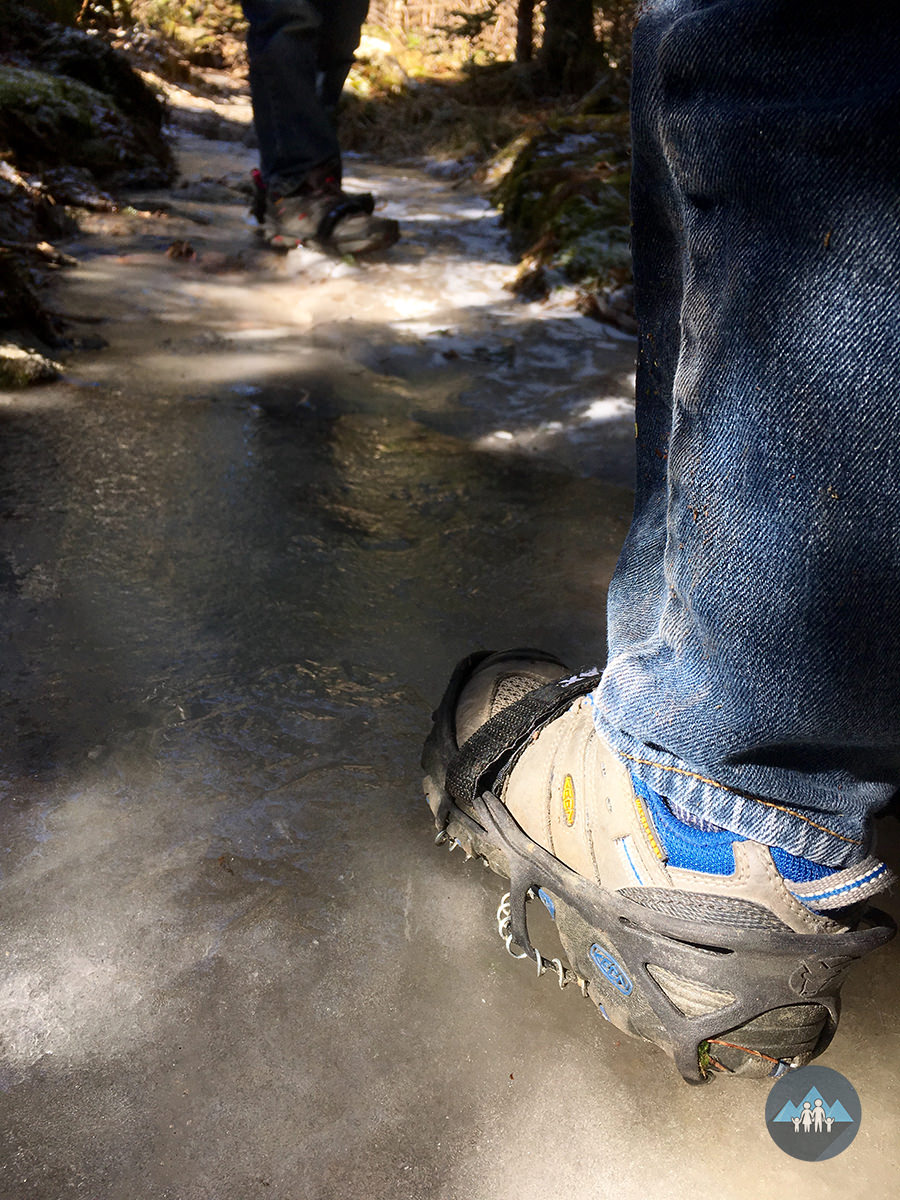 The trip up to the summit was moderately strenuous, and both Max and Parker did really well. In fact, if it were up to Max, he'd just as soon hike for 15 more miles! But Parker is four years old. We were really worried that he wouldn't be able to make it to the summit, but he really surprised us!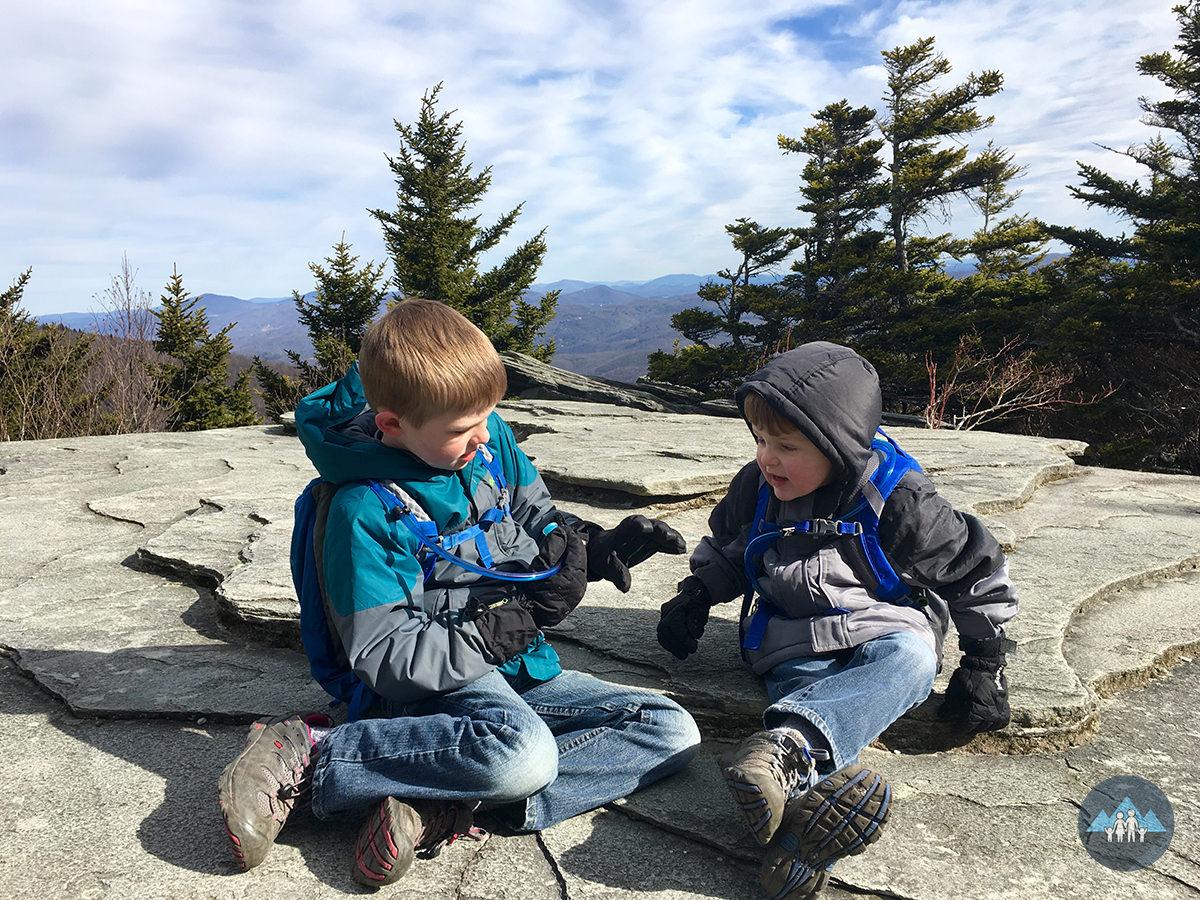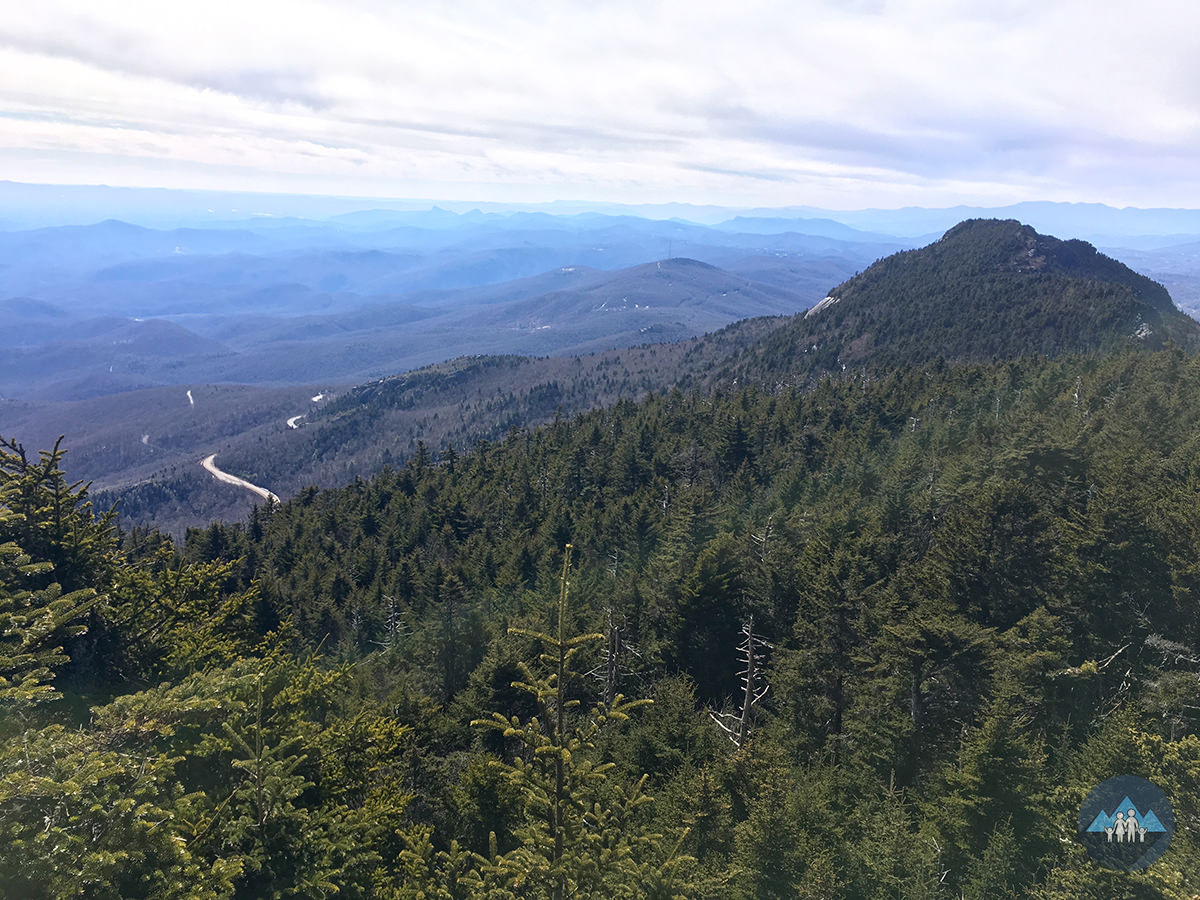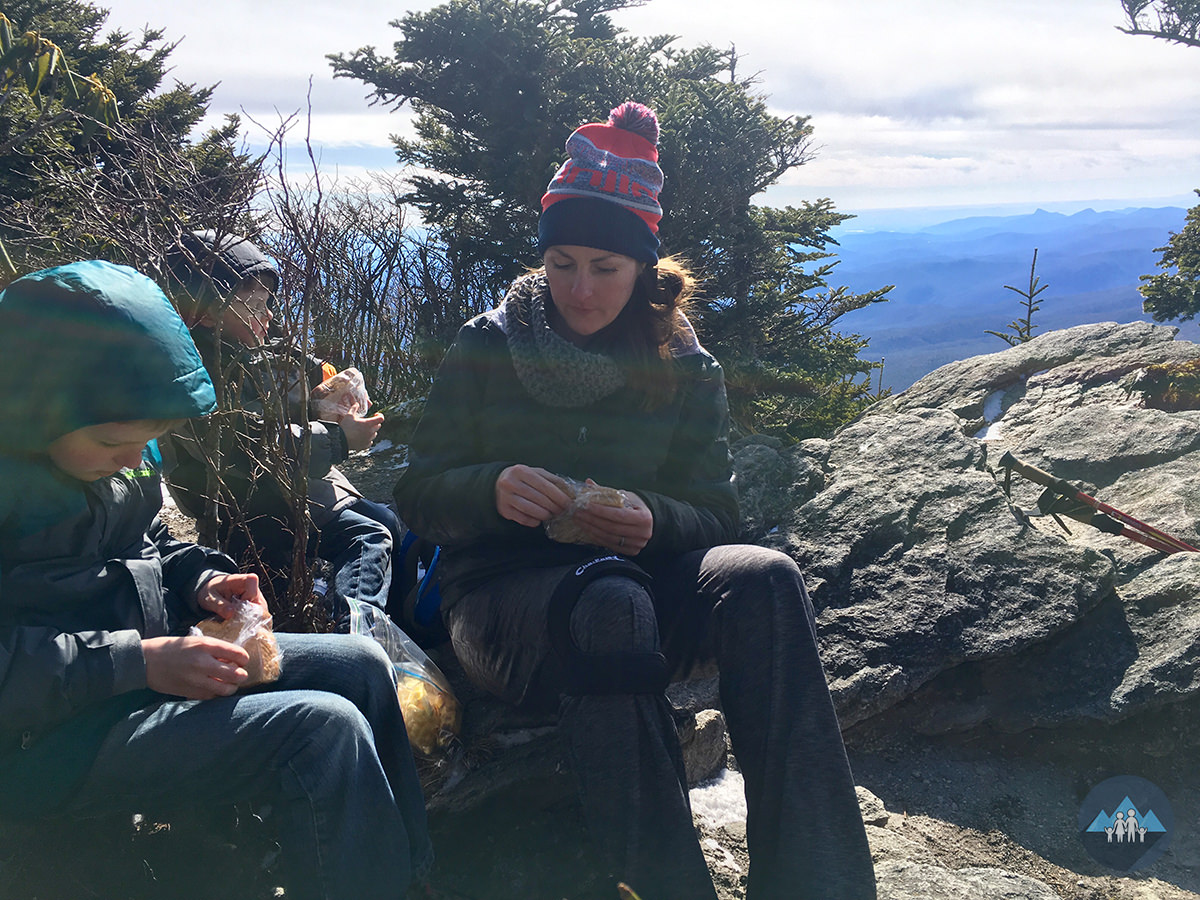 After making it to the summit and soaking in the views, it was time to head back. By this point, we had already hiked about 3.5 miles, and I was sure that Parker would just be asking for a piggyback ride the rest of the way down. But again, he really surprised us with how he wanted to continue on his own.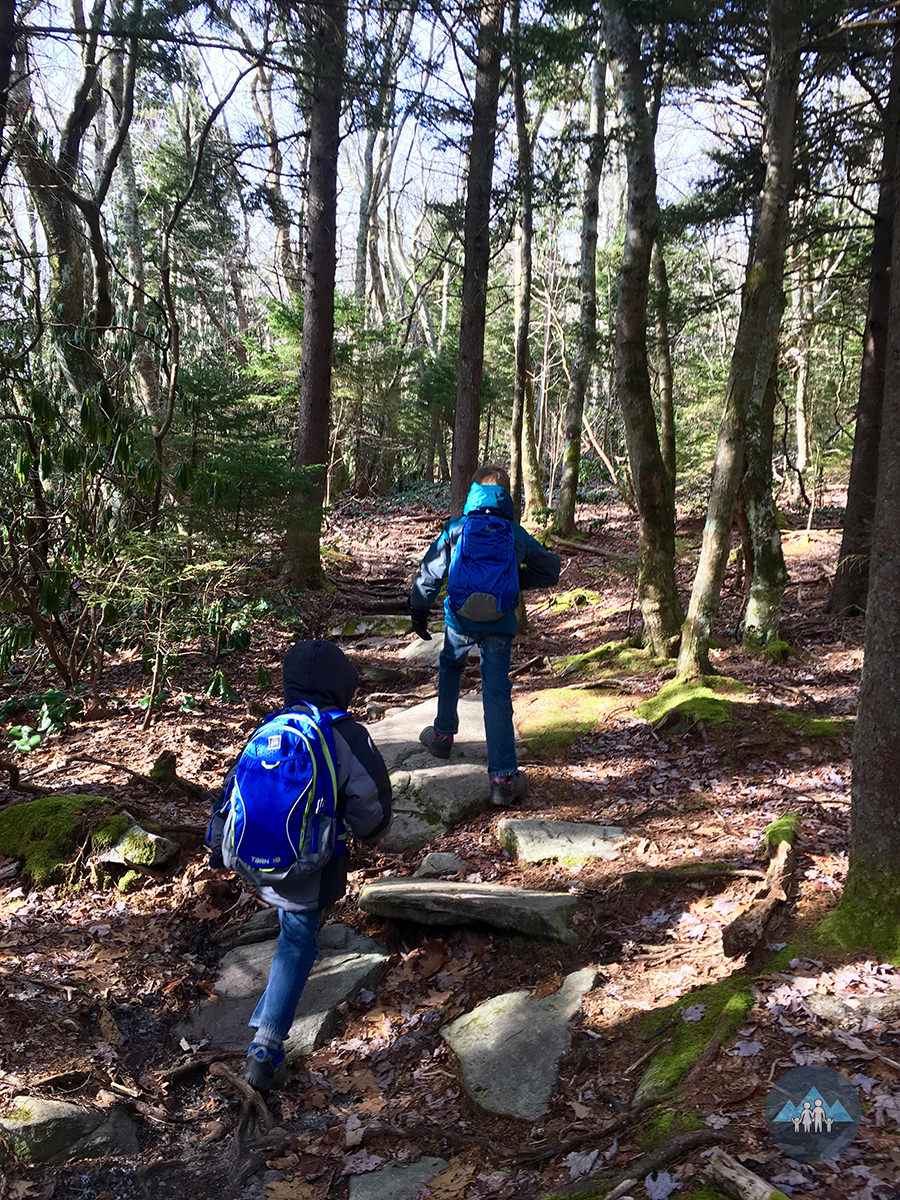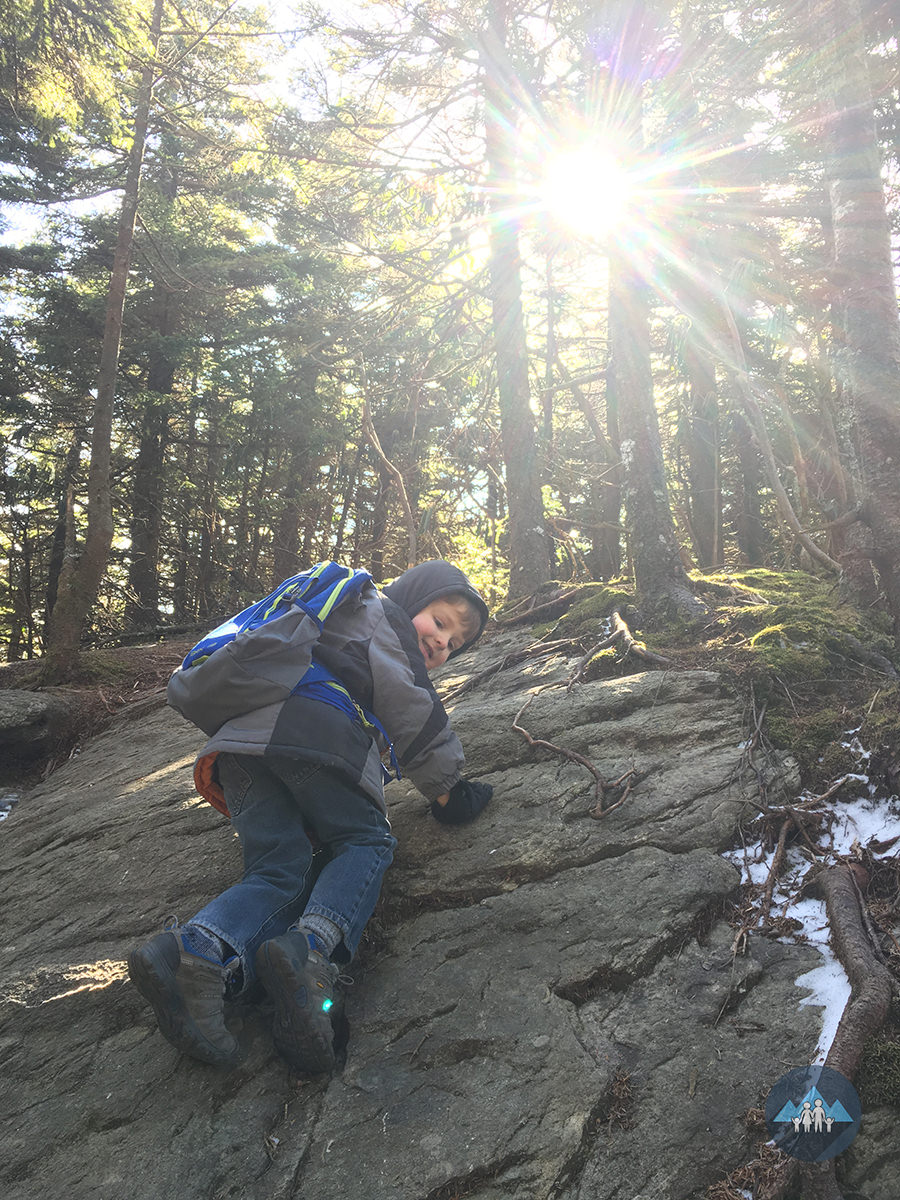 I think part of the reason they were so excited on this hike was due to a plane crash up near the summit of Calloway Peak. In May of 1978, an old Cessna crashed in the mountains. The wreckage was never removed, and the metal of the plane still remains. It lies about 50 yards off the main trail, if you know where to look.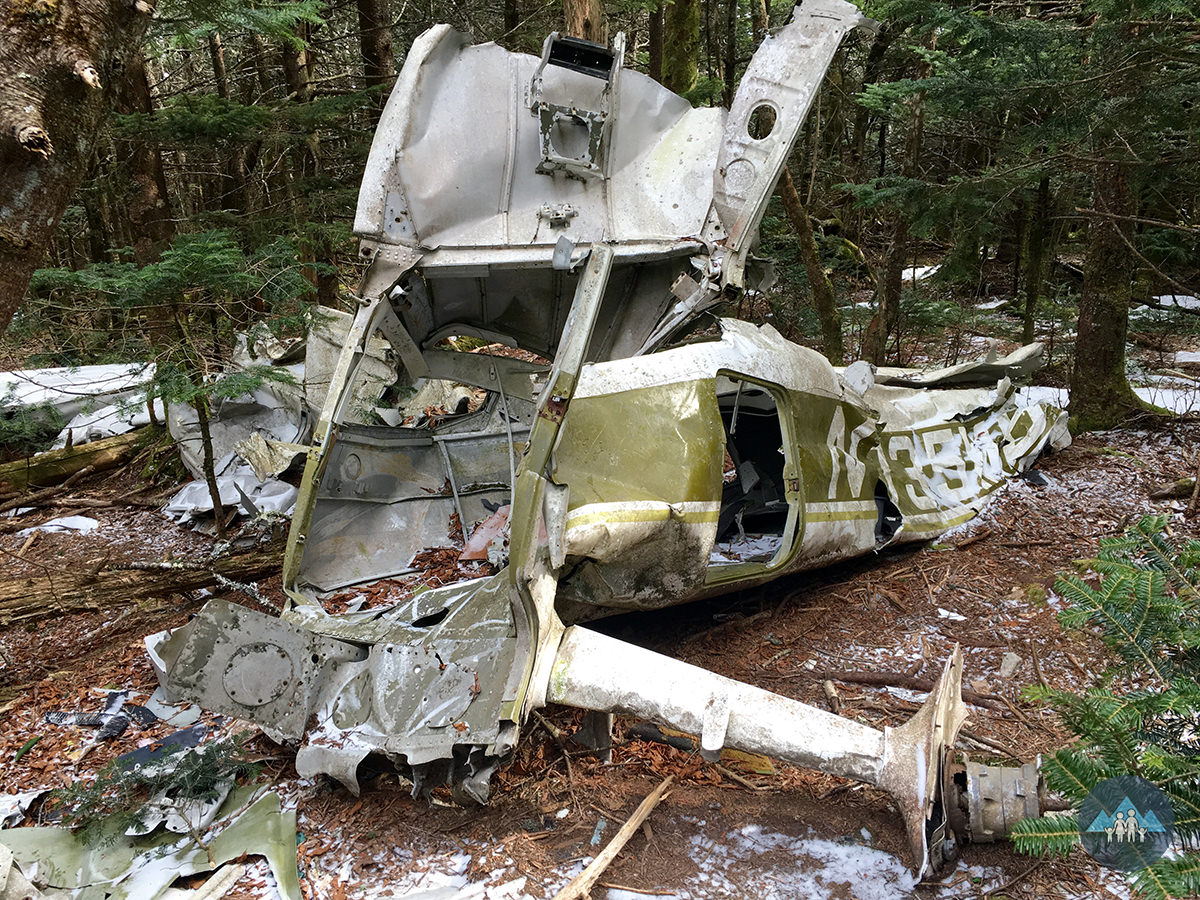 After visiting the plane wreck, he must have told every person we passed on the trail that there was a plane wreck. Of course in hindsight, if you passed a four-year-old on a trail and he told you there was a plane crash up top, you'd likely just ignore him. And that's what most people did, bless his heart!
Near the end of the trail, at mile seven, Parker started to break down. He didn't want any more of it, and he made that loudly apparent. I felt so bad for him. Was I a bad parent for taking him on this hike? Did we push him too far?
After a 50-yard piggyback ride, he wanted to finish the rest himself. And by the time we got back to the car, he was his normal, happy self again.
On this hike we found out that our four-year-old's limit is seven miles, and not a footstep more. I think it's important to push your kids to their limits, because more often than not they can really do more than you might give them credit for.
In the end, we end up hiking 7.5 miles, and we couldn't have been prouder of our kids for making the entire trip themselves. We can't wait to hike this again in the Spring!