One thing I have learned about hiking with kids is not to apologize for them. This summer my sister and her family came to Utah to visit. We took seven kids ages eight and under to Zion National Park. Zion is extremely busy in the summer, and there are lots of people hiking the trails.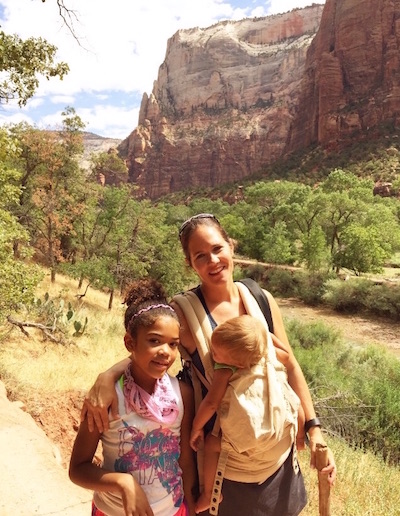 While some of the people in our group worried that everyone we came across on the shuttle or trail was inconvenienced by or annoyed with our large group of children, in reality people were so supportive and encouraging. Strangers were telling us, "Good for you bringing your kids" and "You are very brave to have young kids hiking."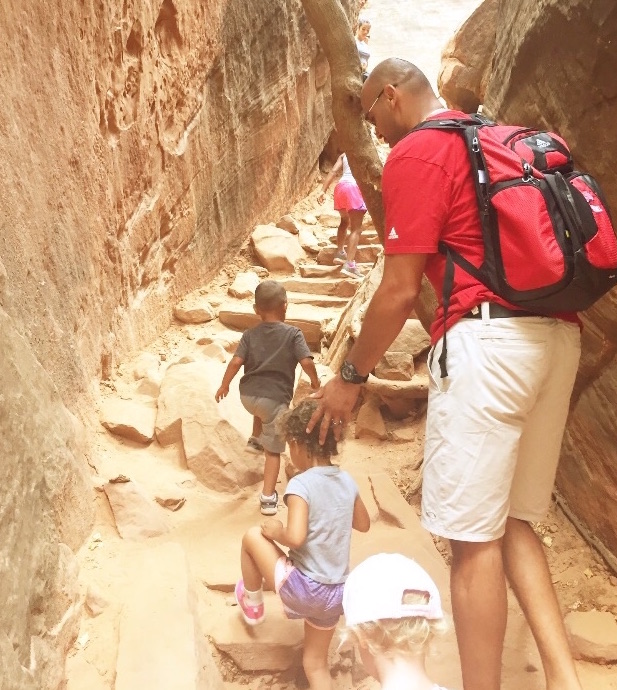 When climbing down the stairs from upper Emerald pools, around seven or eight people had to wait for us all to go down. My husband made light of the situation by having all the kids give the waiting people high fives and they all cheered us on. My experience has been positive with other people being kind to my kids while hiking.
I have had strangers hold my hand so I can get my balance climbing down from a rock while wearing my baby in my Ergo. On several occasions, kind strangers have lifted my kids over rivers and big rocks. When Gabriela, my eight-year-old daughter, climbed down the ladder at Kannaraville Falls, a guy saw her and stood under the ladder until he was satisfied she had climbed down safely.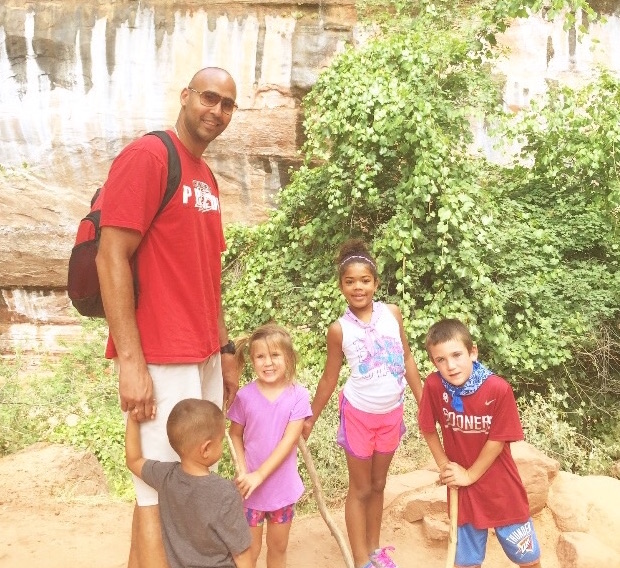 Hiking with kids is challenging enough without worrying about others getting irritated that our children are hiking or climbing slow. I have found that the majority people are nice and love watching the little ones hike. They are also always willing to lend an extra hand for help. I will continue hiking with my family and feel confident that there are many hikers who will always be tolerant and embracing of my kids. I have no reason to apologize for them.