My children, our two spunky German short-haired dogs, and I headed to the country in Lanesboro, Minnesota this past week. My husband passed away last year. We are finding that nature is helping to heal our grief, so we spend as much time out exploring as we can. I "unschool" my children, and they learn anywhere and everywhere we go. We are very blessed to have this slow and loving lifestyle after so much grief has entered our hearts. We very much enjoy finding a small house in the country to rent for a few days; somewhere that we can relax and reconnect.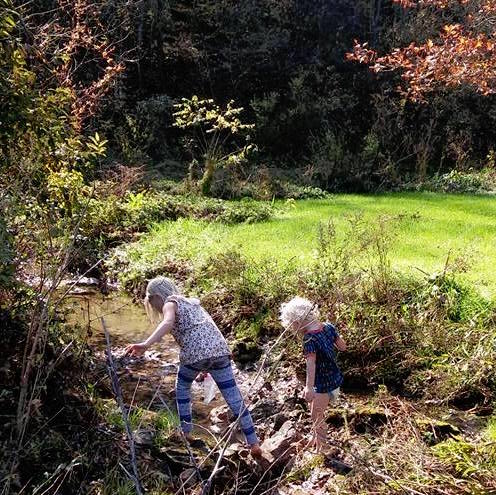 We drove down the winding country road and my children jumped out of the car when we arrived at the house. We unpacked and headed out to explore the 40 acres of property. There was a beautiful creek just out the backyard of the home. My children spent hours along the creek collecting rocks, catching frogs, and building fairy houses out of nature items. In the evening, they came into the little house at nearly dark with dirty feet, wet clothes, and sparkling eyes. Watching them play for hours together out in nature in the best feeling in the world. I am instilling in them a true love for the earth and all things wild, and it warms my heart. They will always have the memories of their Mama being brave enough to load up the Jeep with two little kids and two dogs to head out into the country where no cell service exists.

Yes, it isn't easy being a solo Mama and taking little kids out into nature. But their faces! Their smiles! Their giggles! When they talk endlessly about their love of birds and the names of trees, it makes it all worth it. They will have warm and loving memories of hours running along a creek, swinging in a tree swing, singing nature songs, reading lovely books at night until their tired little eyelids closed.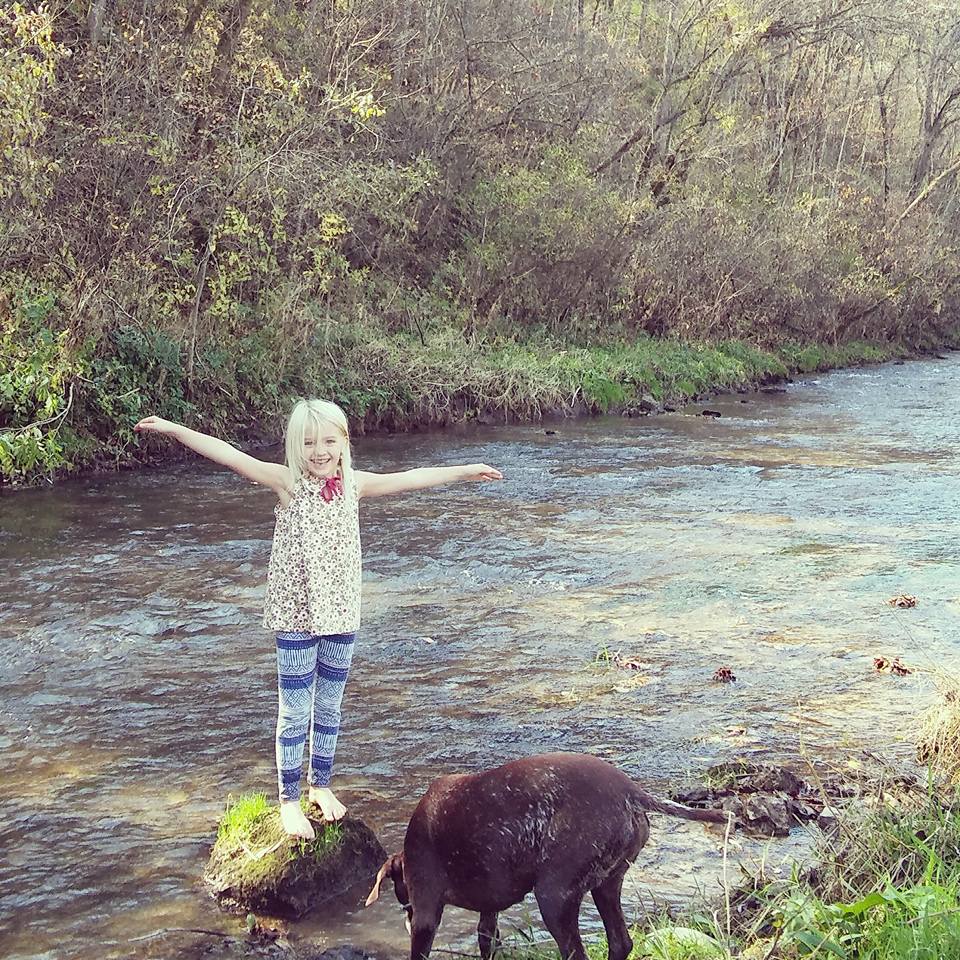 Together, we are finding our way out of our deep sadness and into the joy of the world that still exists out there in the woods. We are learning that to be outside and simply just be is the greatest way to heal emotional trauma. Dip your toes in a cold creek, turn your face to the sun, and you will be set free. Through this little getaway down a beautiful country road, we found that we are still a family. We found that we still know how to find the joy in each other's laughter. We found that nature is where we want to be.