Hello! We're the Schlosser family from Denver, Colorado -- Adam, Gina, Mia (age 5), and Millie (age 3). We really love exploring the outdoors and learning new things. As the mom, I'm usually the one photographing our adventures and documenting them in our family journal. As the girls grow older, I'm finding it's often more fun to let them record the things that stuck out in their young minds. Here are their thoughts on our latest adventure...camping in the mountains. Enjoy!

When you live in Colorado, camping is a regular part of summer living. You can camp in grasslands of the Great Plains, on mountaintops in the Rockies, near lakes and creeks, even on top of fire towers!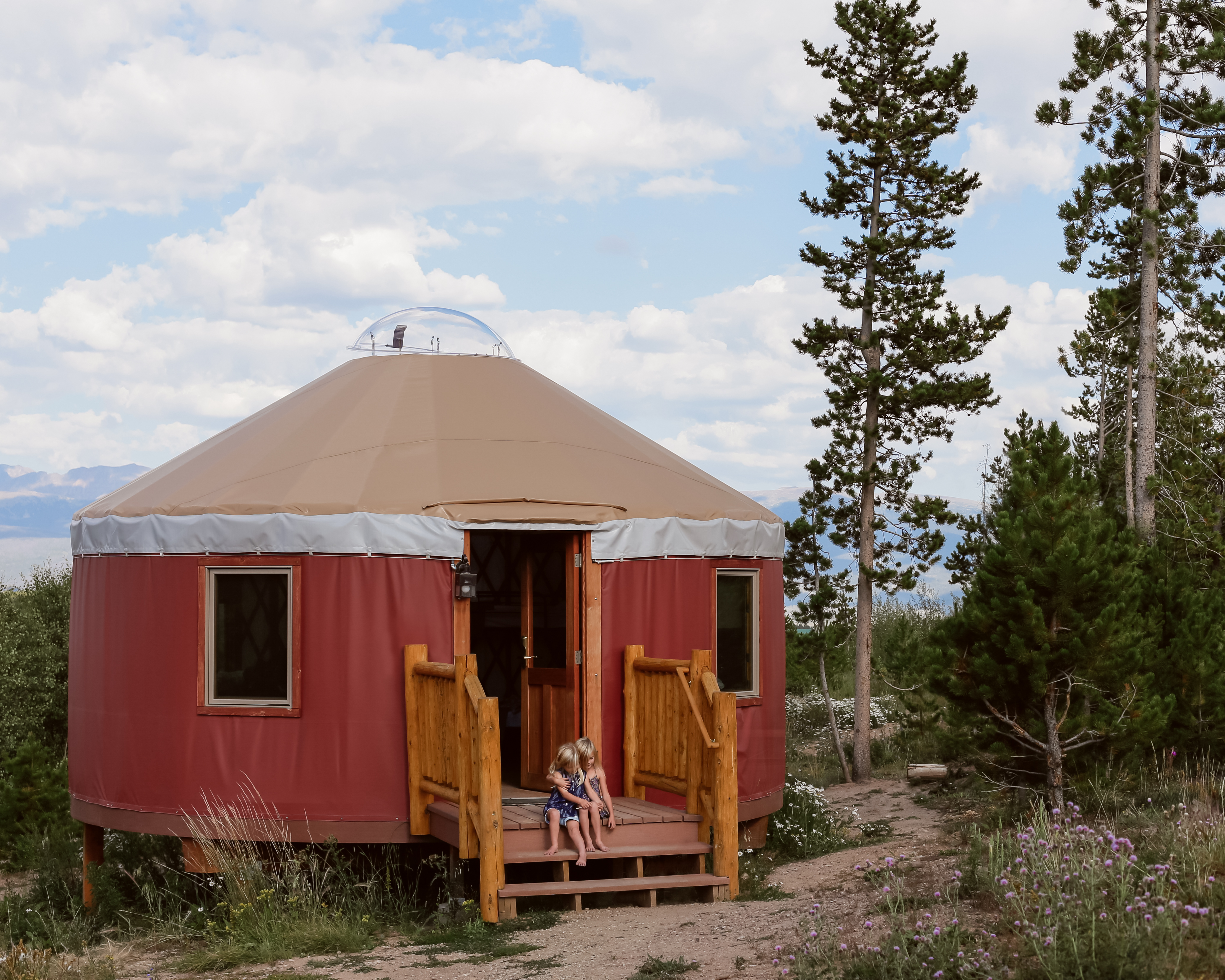 For our recent trip, we reserved a yurt near the town of Granby in the Rockies. A yurt is like a tent except that it is built on a wooden platform and is round in shape. They are really good at blocking the strong nighttime winds, and because they have a wood platform, usually have normal beds and tables in them.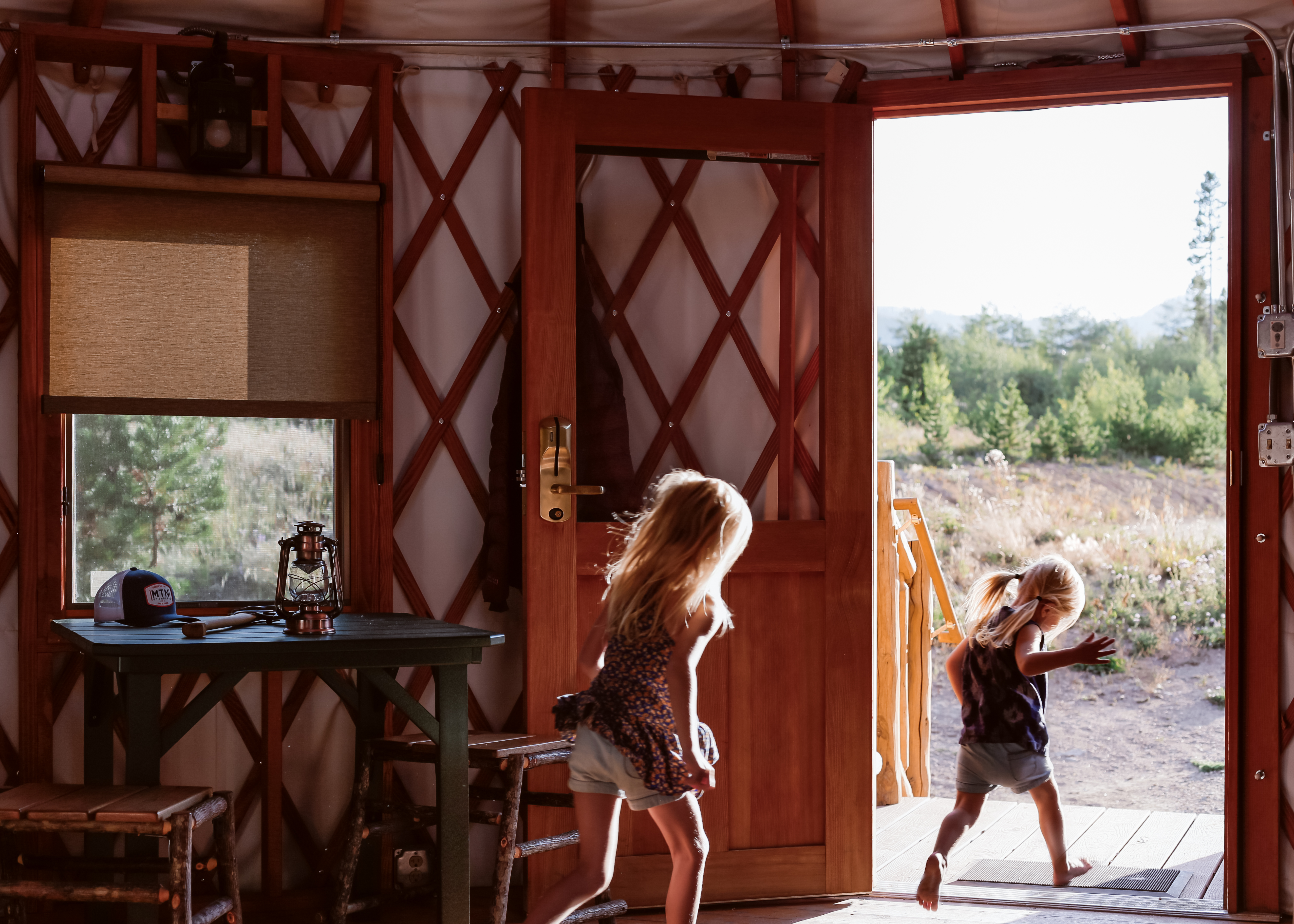 Ours had two bunk beds, so each of us got to claim a top bunk. We learned that even though the yurt looks like a little house, it still gets cold at night. Good thing we had plenty of wool blankets to snuggle up in!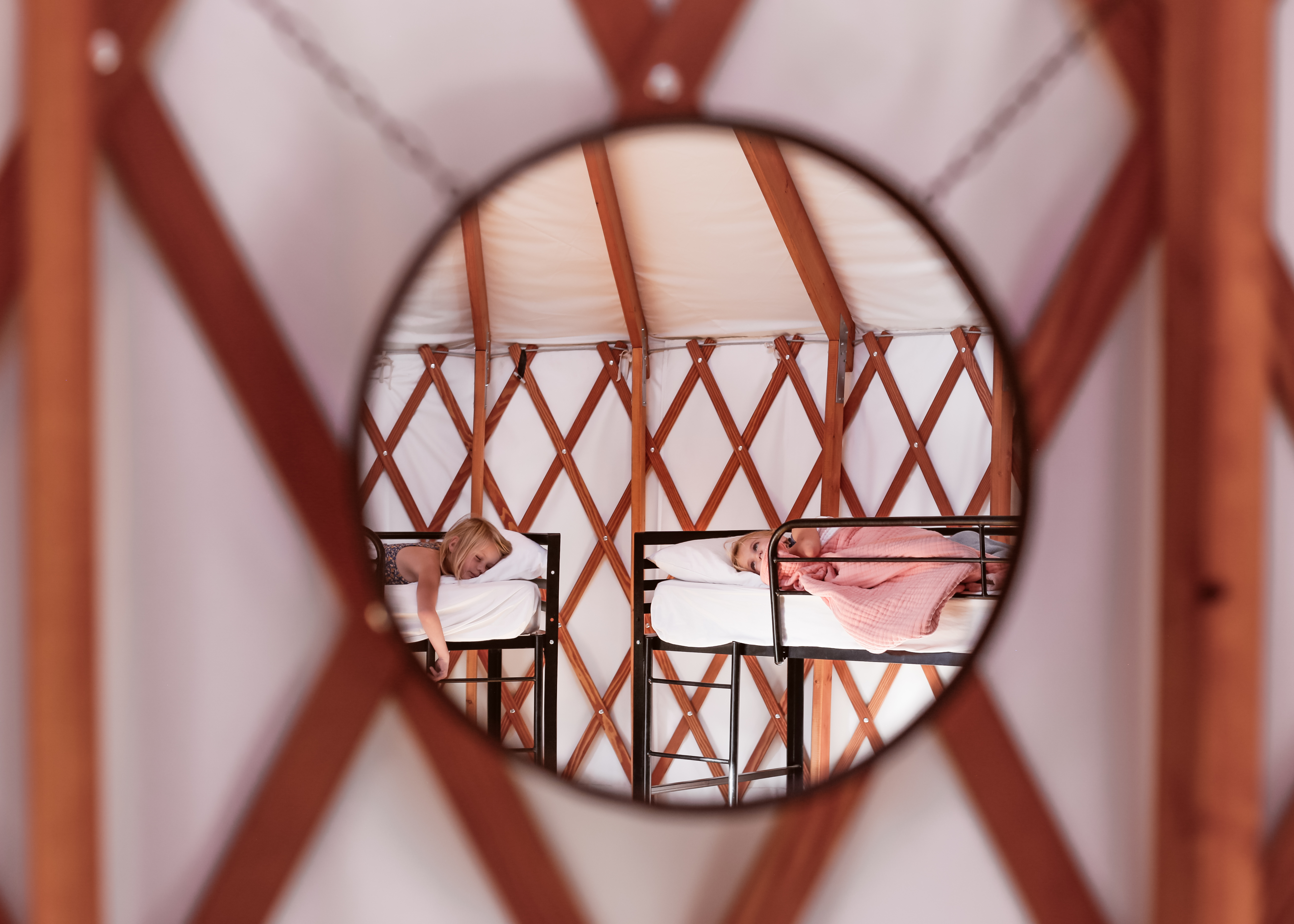 Each night, we gathered wood from the forest around us to build a campfire. Our dad taught us that we wanted dry wood for the fire, but it was good to use fresh (wet) sticks cut from trees to cook our hot dogs on because then they wouldn't catch on fire during cooking. After dinner each night, we'd stay up late looking at the stars.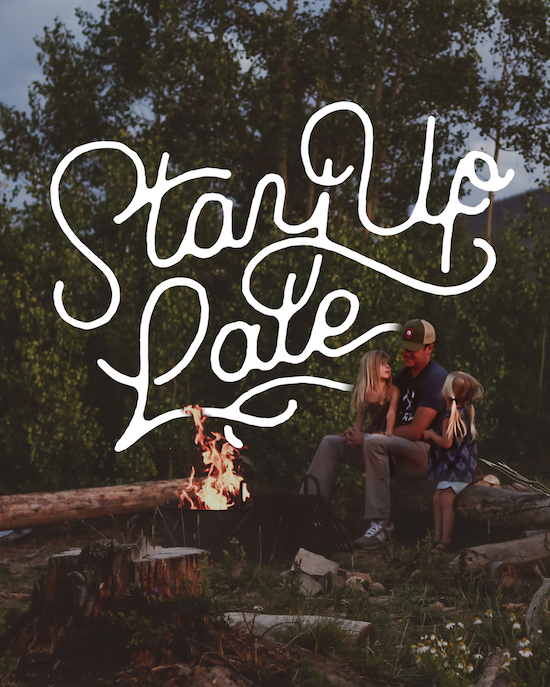 You can see them so well when you are away from city lights. If you know where to look, you can even faintly make out the Milky Way. Our mom knows how to take long exposure photos, so we were able to get an even better look at the Milky Way in her pictures. We talked about what our favorite things in the sky are. We decided that Venus and the Cheshire Cat (waning and waxing crescent) moon are our favorites.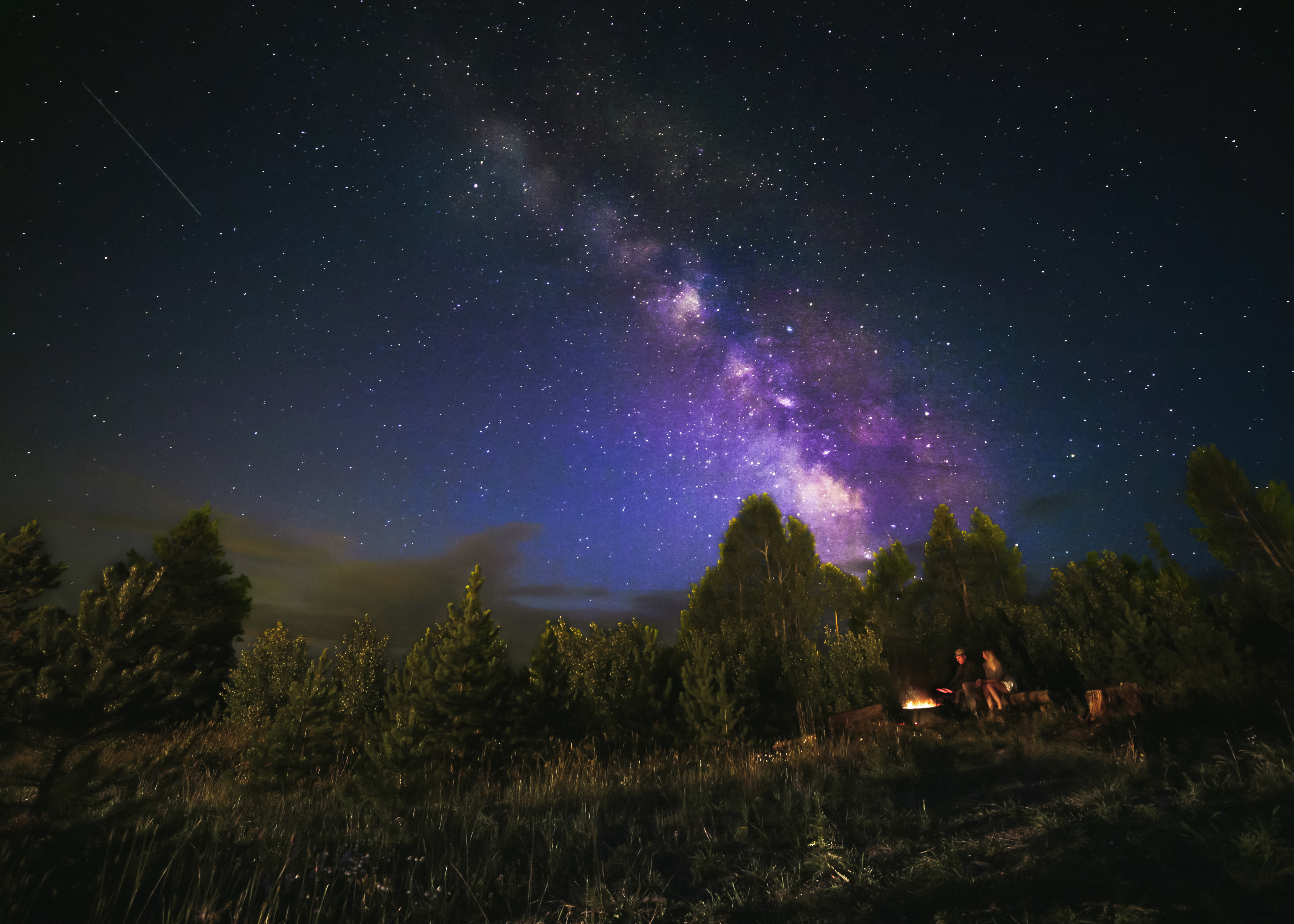 One morning when we went out to go to the bathroom, we noticed that the Cheshire Cat moon and Venus were the last two things still visible in the sky as the sun came up. So neat! We marveled that seeing something as vast as the Milky Way can make you feel so insignificant, but then to see your two favorite heavenly bodies up in the sky together the next morning reminds you that maybe there are greater forces out there letting you know you're still a special part of this world. And that's a good feeling.