I take the tiny hand of my 13-month old daughter, Mila, who refuses to ride in her carrier, and begin up the trail. My toddler, Lilli, and husband trail behind as Lilli picks up every interesting rock, plant, and insect that she finds. I love these days where we have nowhere to be and we can indulge in every bit of curiosity that the girls express.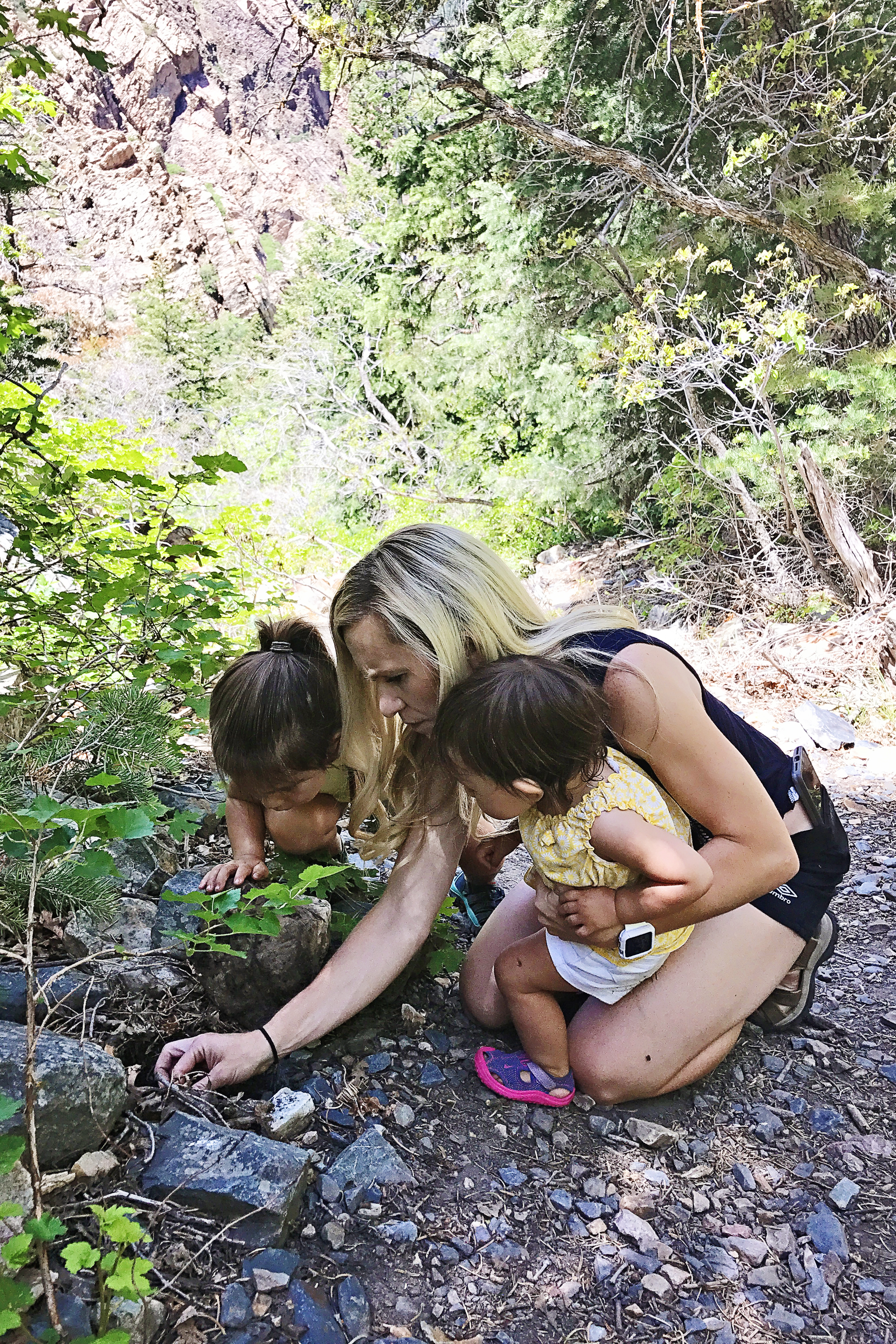 We stop to find bugs and talk about what makes them unique. We jump into the magical mind that is a three-year-old and hunt for every sign of the elusive singing troll and forest fairy. We take offshoot trails as we go, finding a series of small waterfalls that make up the hike's namesake of Stairs Gulch. We find a good spot to cross the river and enjoy a snack, our conversations full of laughter and silliness.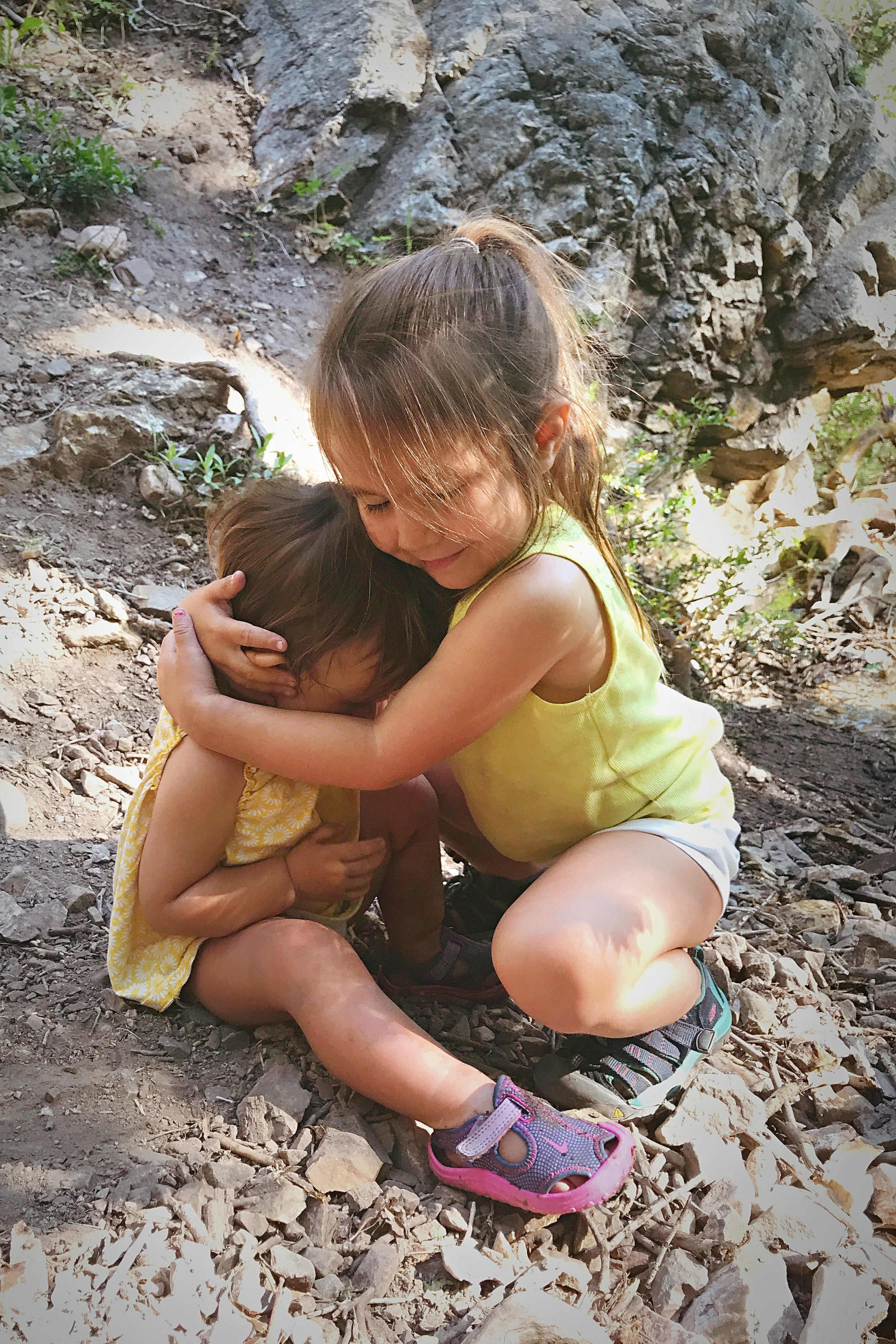 As we walk along the rocky path, I watch the river rushing past and let my mind wander to the lady we saw at the beginning of the trail and the years and adventures that my husband and I shared before the littles came along. How simple life was. How easy it was to pack up and go. And how we had been told – on many occasions – that our adventures would come to a halt when children were in the picture.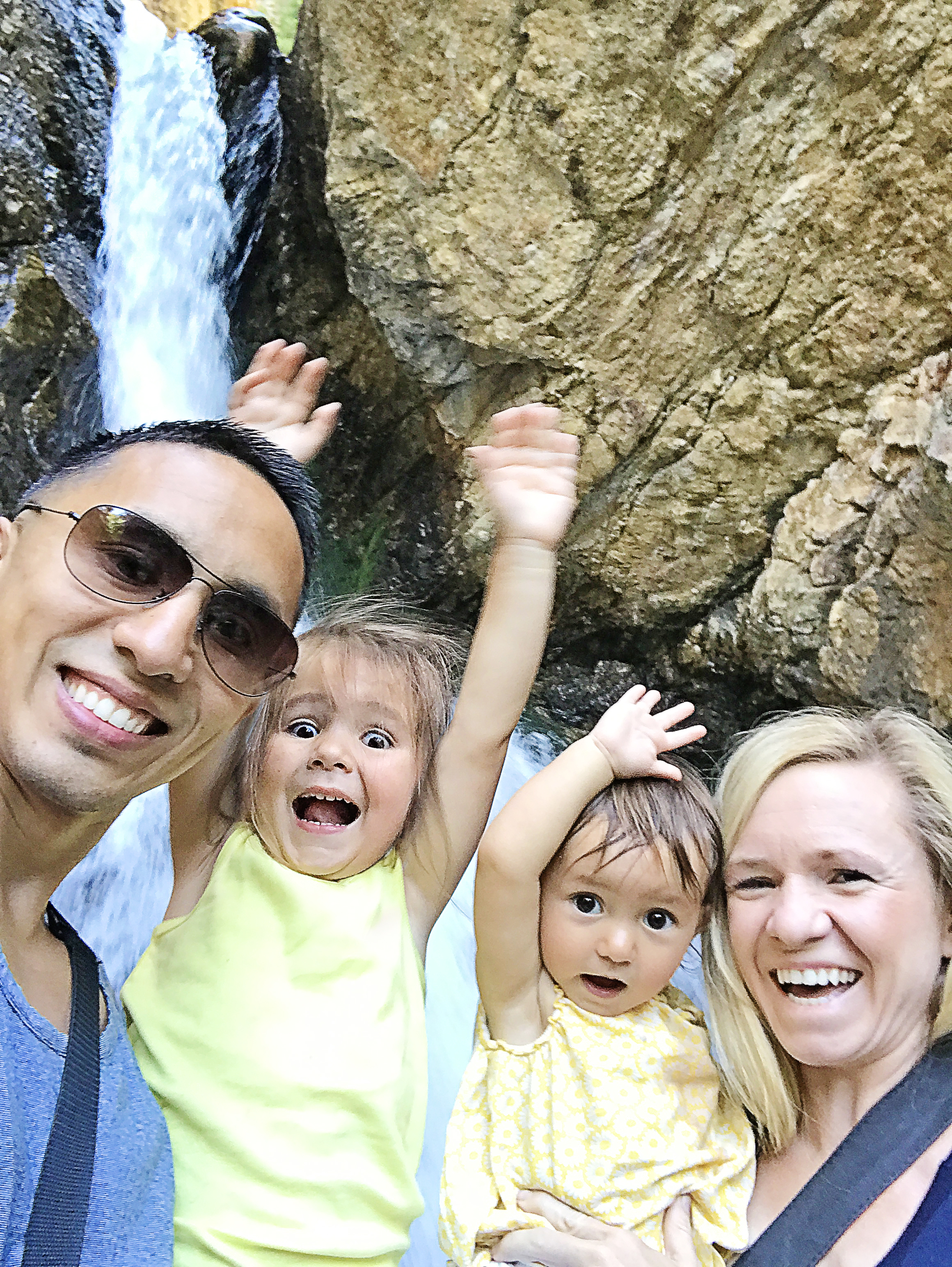 My thoughts are interrupted as we reach our end goal of the falls and suddenly I am captivated by the excited chatter and amazed expressions on my daughter's faces. I am overwhelmed with pride over their accomplishment of hiking such a good hike. It is a familiar feeling that I get each time we successfully finish a hike with our two wonderful tornadoes.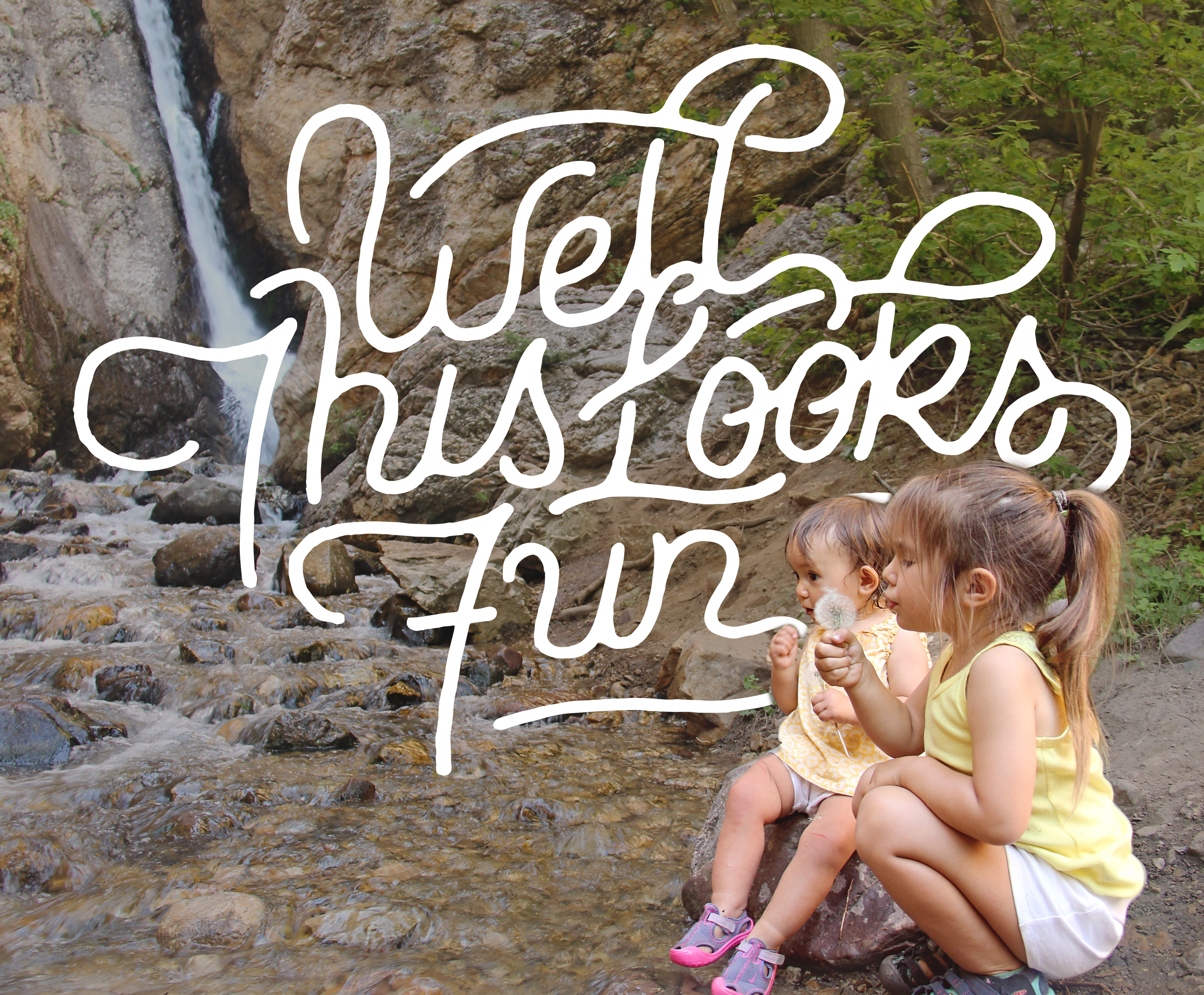 In order to let the girls fully enjoy the fruits of their labors, we enjoy playing at our destination before heading back. I watch Lilli be the doting big sister that she is, teaching Mila to blow "wishing flowers" and give endless (and at times unwanted) tight hugs. I just love watching them interact and be sisters. For at least the third time today I find myself saying to my husband "I just love having kids. These girls are so much fun."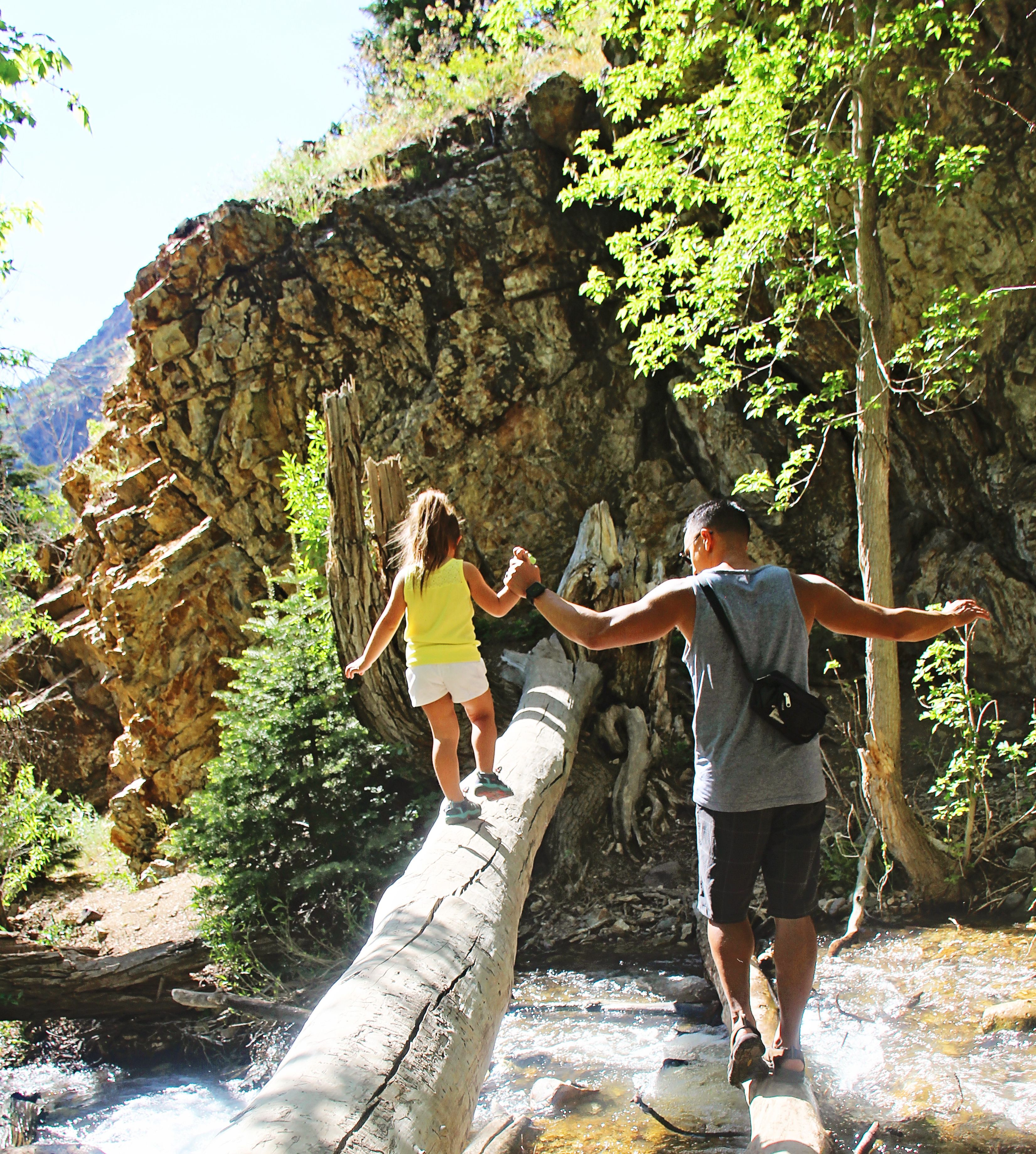 After a while, we pack up our stuff and head down the trail. It isn't long before my eldest has found another little adventure to go on. This time she wants to cross the creek on a fallen tree that is a few feet above the water. I stifle the mama fear that rises within me and instead ask her if she thinks that it is something that she can accomplish. Lilli looks at the tree and then back at us. She then reaches out for her Daddy's hand and states confidently, "We can do it together, Daddy." I see the strength and confidence that her Daddy's hand gave her in an instant. She trusts us completely and has taken on some crazy adventures in the past with us by her side.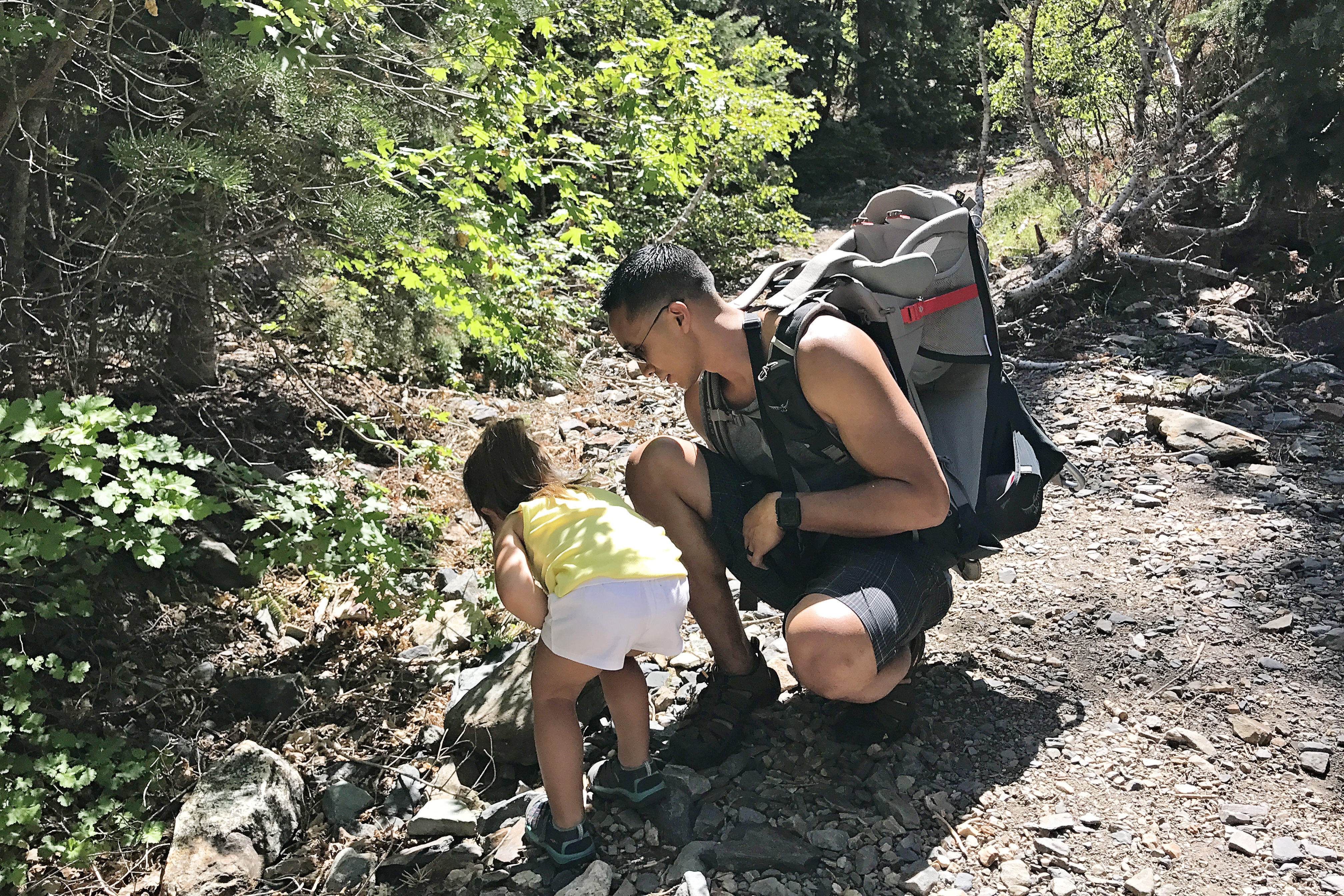 In that moment, my mind drifts briefly back to the comment made by a stranger earlier in the day pondering our decisions to adventure with the little ones in tow. The sarcastic tone is one that I am used to when out with our littles. "Oh, that looks fun," she says. I smile and enthusiastically respond, "Oh it is! Have a great day!" IT IS BETTER.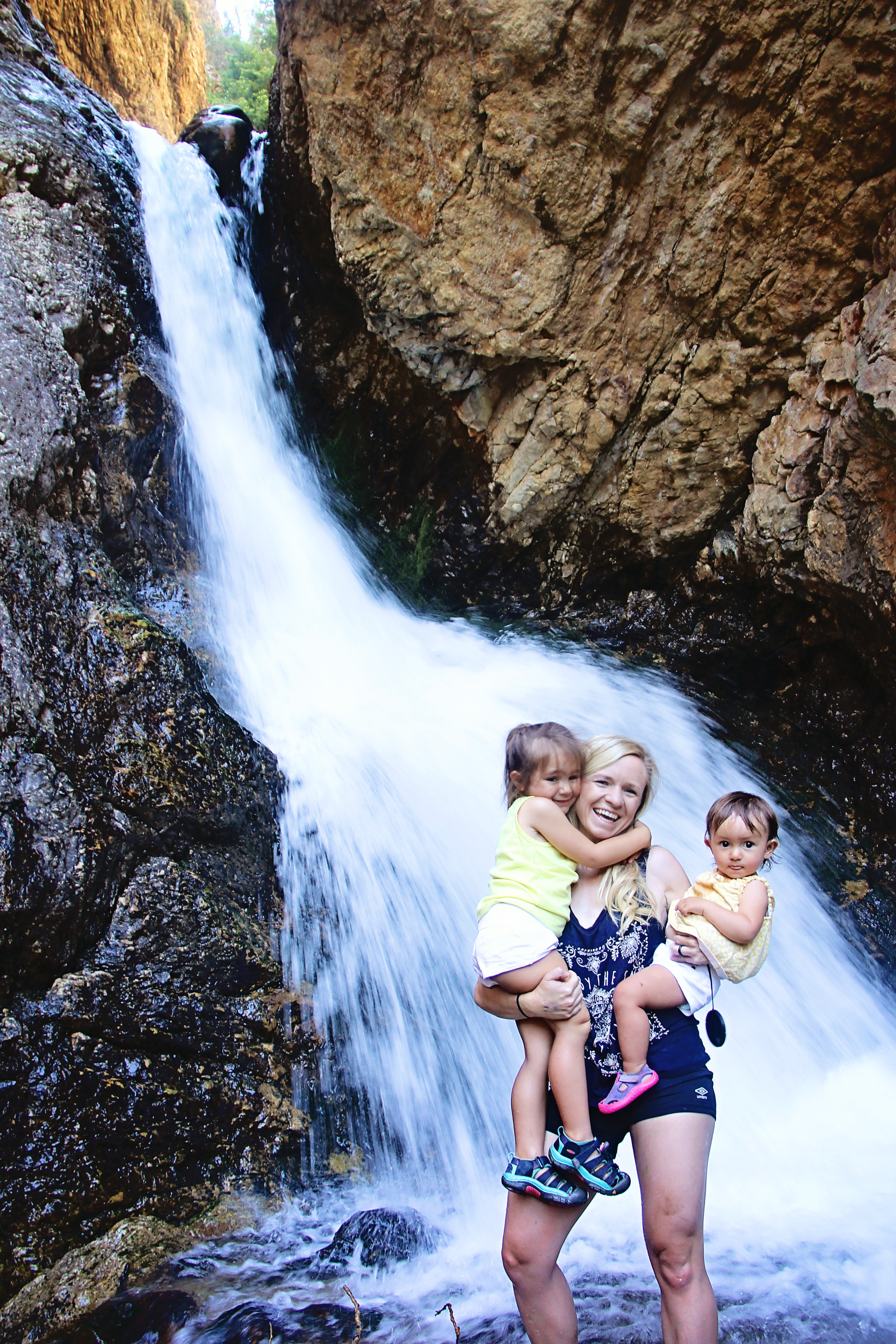 Our passion to experience the world is simply better with littles in tow. Their curiosity and bravery is endless. As parents, we have been given the sacred and vitally important task of raising these tiny humans, and we are passionate about raising them to be strong, capable, and loving people. Adventuring gives us the perfect opportunity to foster these attributes and, frankly, enjoy their hilarious personalities in the freedom that nature provides. While adventuring may be "easier" to do without the littles, it is definitely better with our kiddos at our side.