I'm not hiking the Pacific Crest trail here, but hiking can be hard…then rewarding…then you add kids. It's something more then the surge of endorphins, fresh air and pretty destination at the end of a trail; it's so much more that makes us want to do it again and again.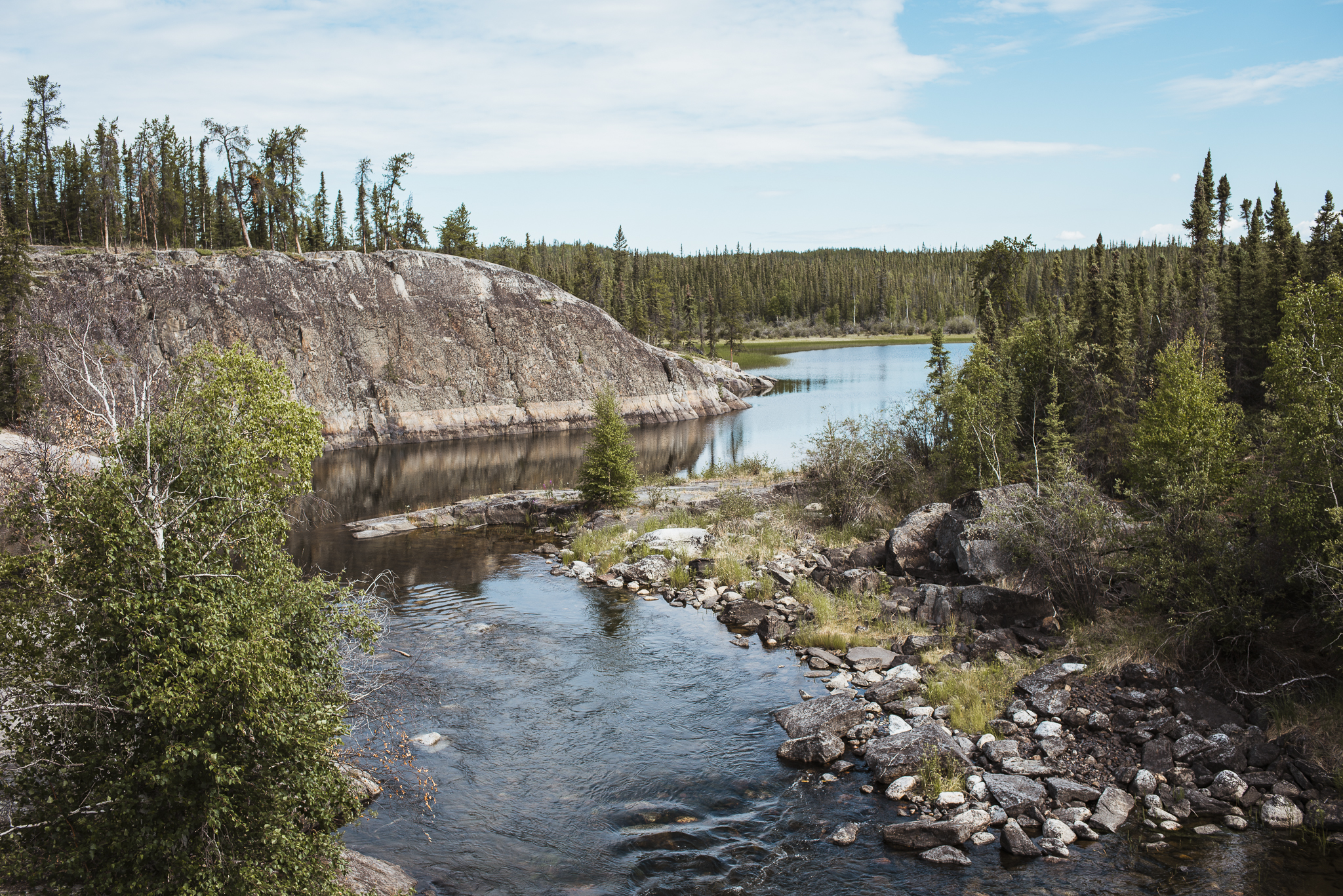 We recently moved north. Far north. Like 400k from the arctic circle, -47 wind chill, ice roads north. I was envisioning us stuck in a house for months in complete darkness, too cold to leave, too cold to play, too cold to enjoy the vast playground we were surrounded by. I had anxiety about the move. You hear the extreme stories and your imagination runs wild. But it turns out they make really warm jackets, full-face scarves things and beautiful boots called mukluks that help the unbearable winters become tolerable, doable, even enjoyable.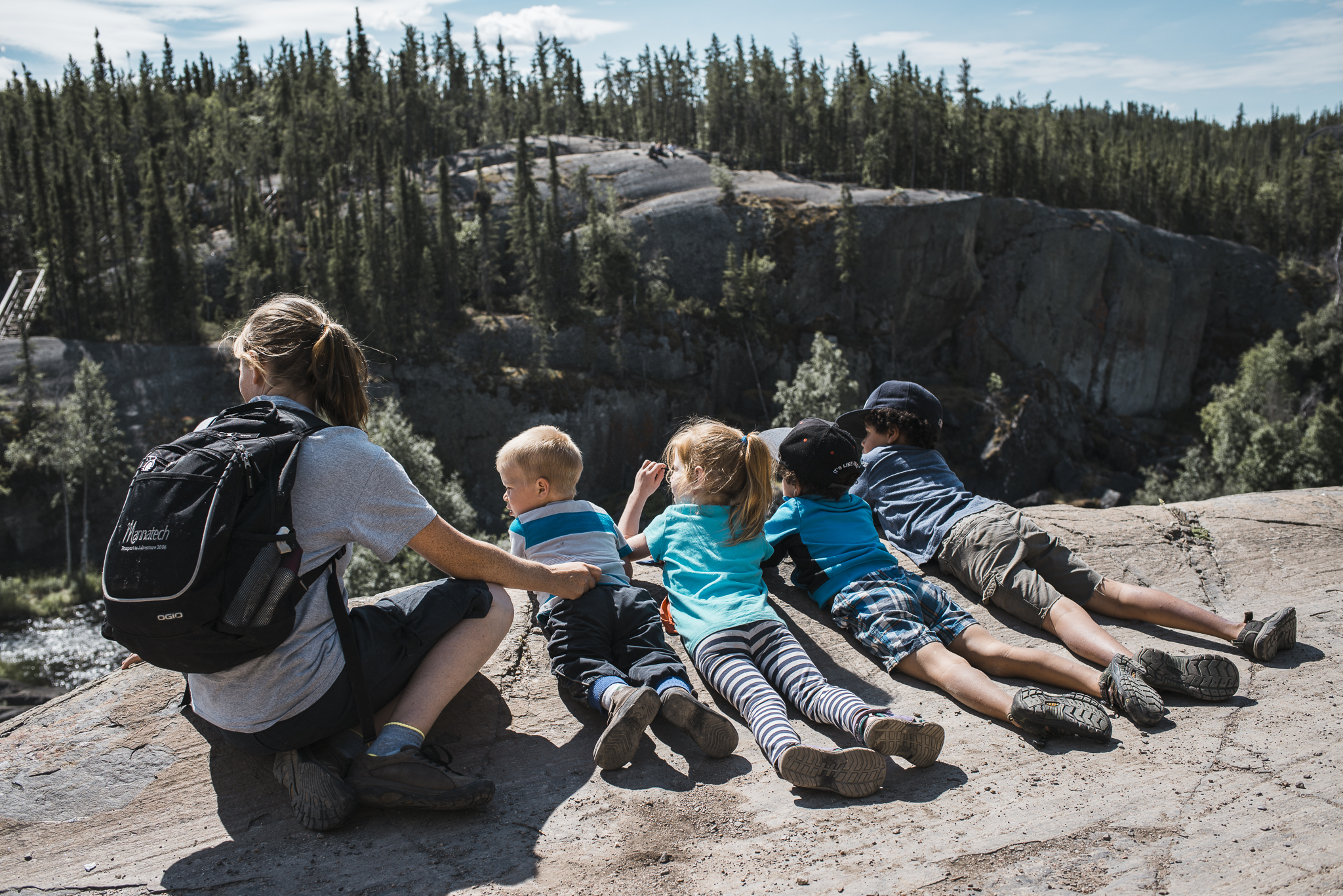 I heard summers were amazing up here. I heard it was nearly 24-hour daylight with endless trails and lakes to explore. I also heard the mosquitoes were bad. Really, really bad. Well, they were right; it was all of that. So I started over like any family in a new city where you don't know a soul. I find myself asking every new mama I meet if she camps, hikes, walks, likes the outdoors.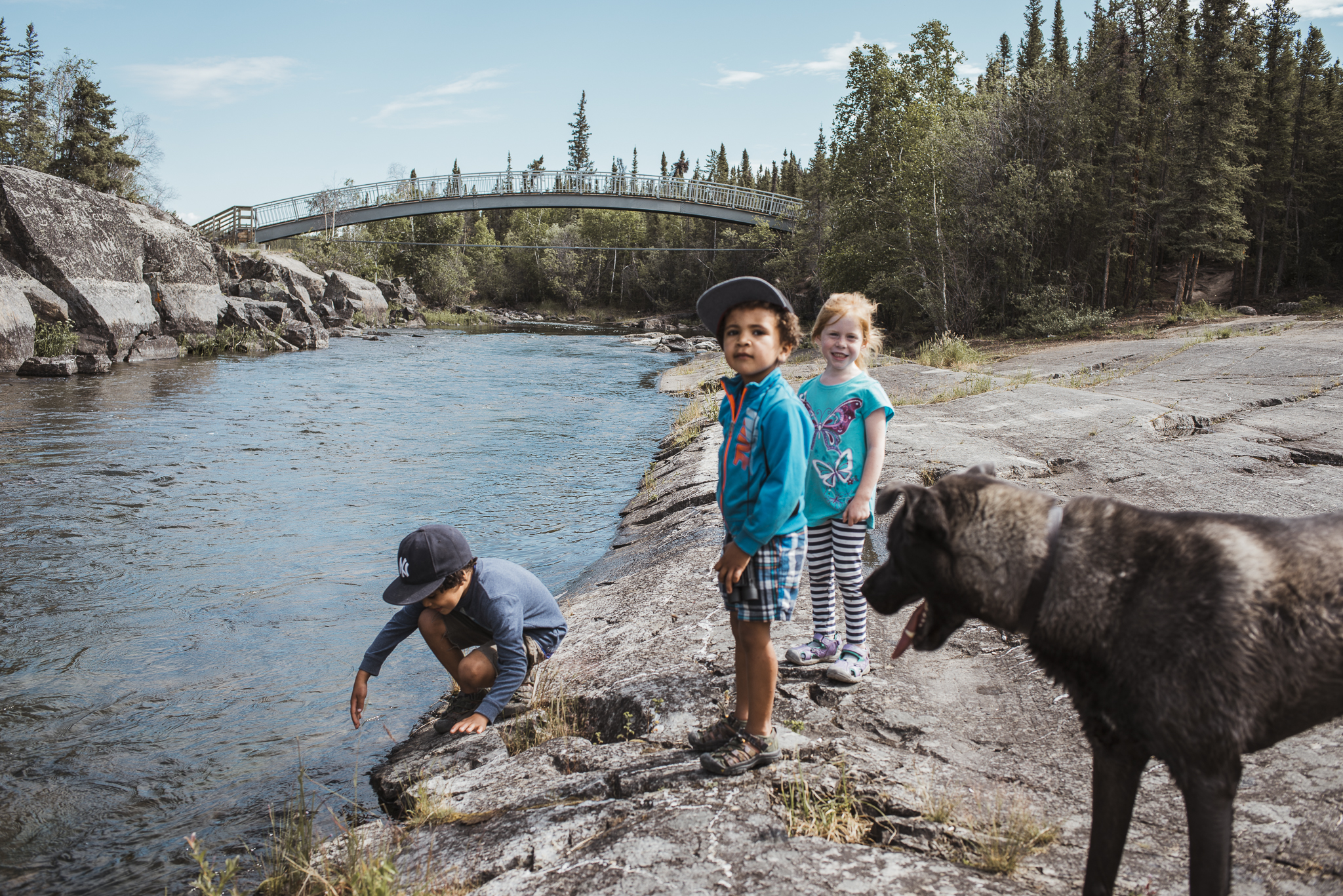 I needed to find other moms who wanted to spend the long summer days discovering a new place, lounging by the cool waters, or dragging kids up and down beaten paths in the forest.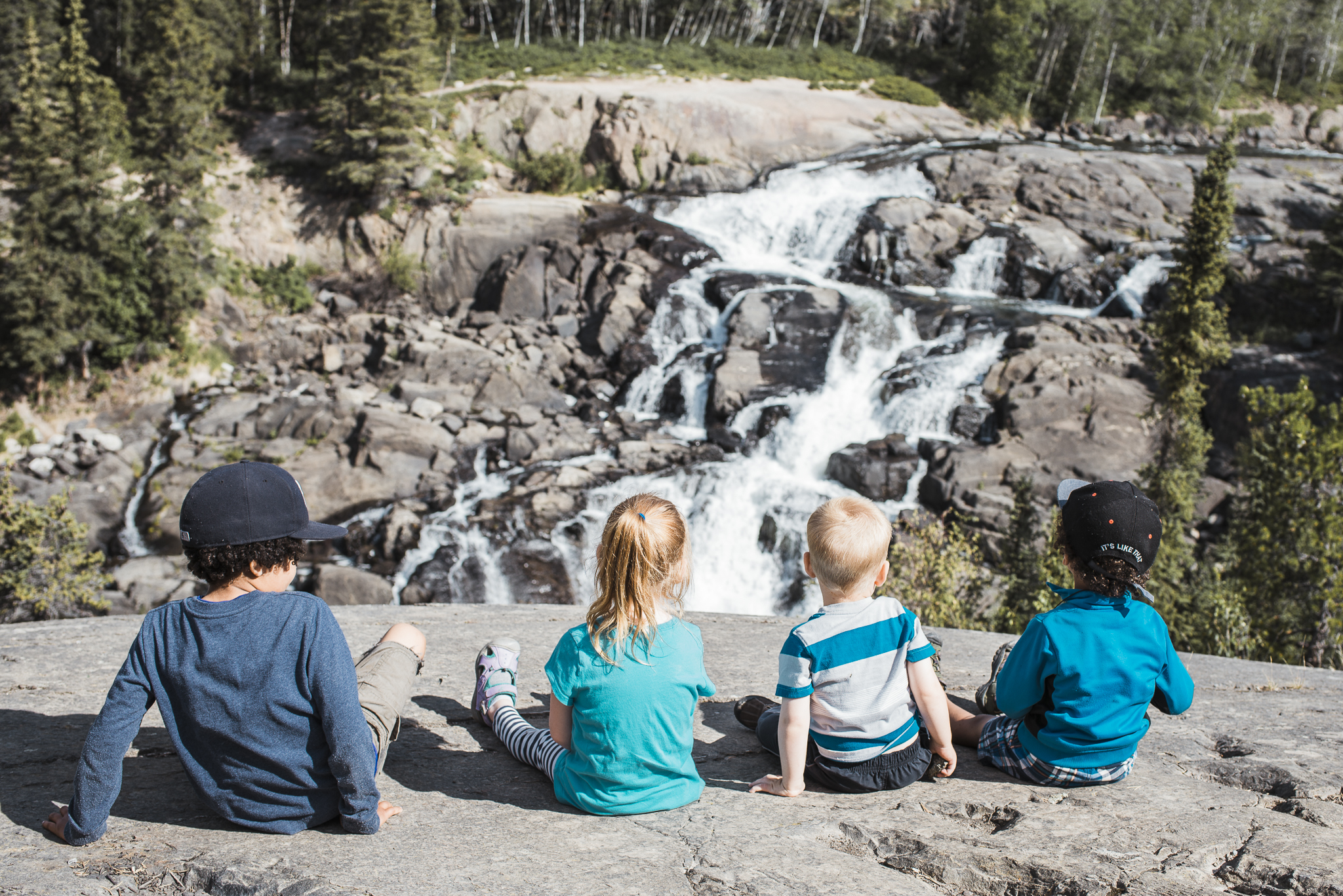 The kind of families who don't mind bug bites, skipping naps, sharing snacks, and passing absolutely no judgement when our kids lose it, when arguments arise about who is going first, who found the trail marker, and whose turn it is to hold the dog as we march on. I searched for the other families that actually enjoy doing these things in their precious spare time, and yes, I found a few.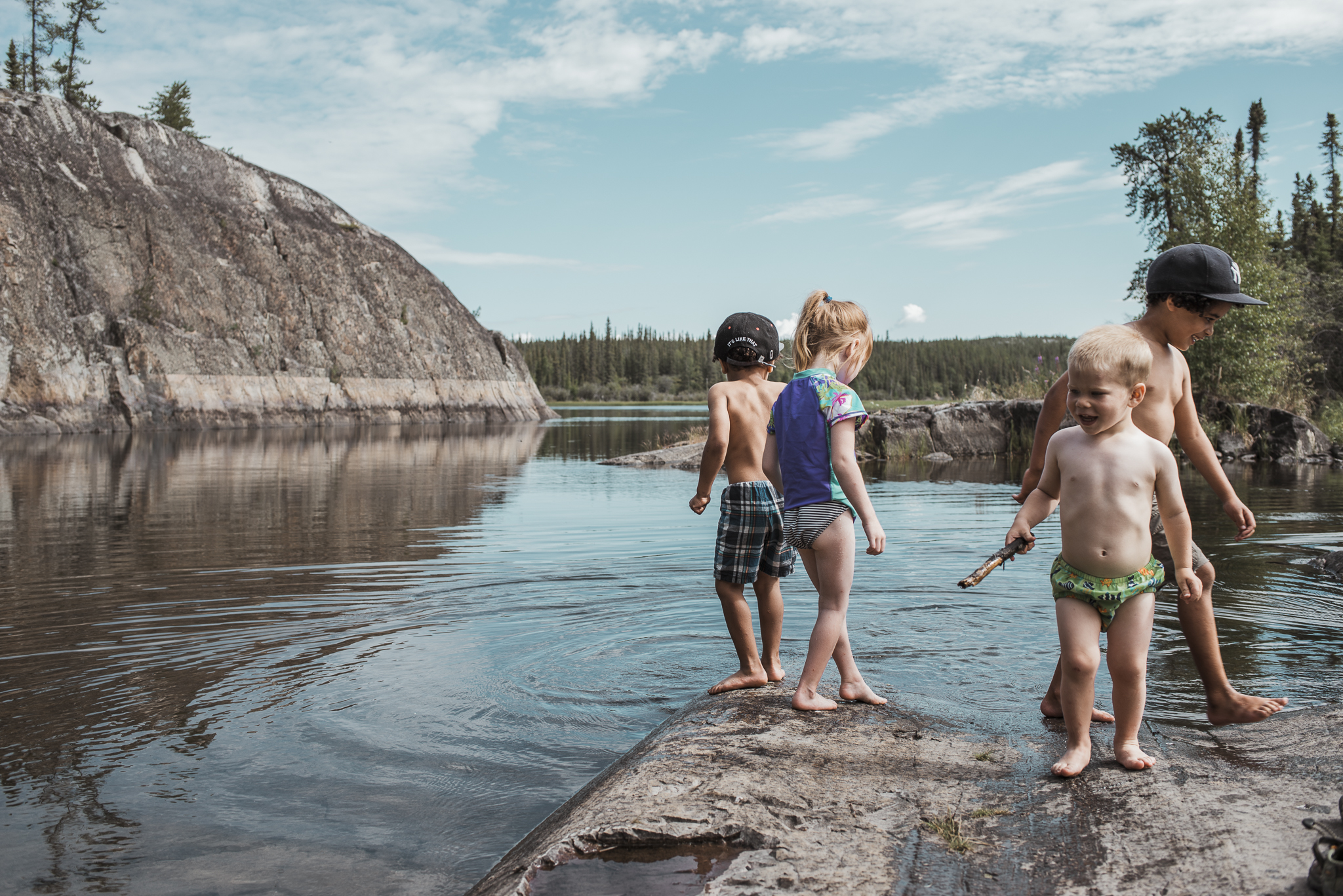 There is a dilemma I go through every time. Do I pack the necessities: water, snacks, extra layers, sunscreen, bug spray, more snacks or my cumbersome DSLR with the wide lens to capture all those shots of my littles enjoying the alluring land of the north and documenting them to prove that we were there and how beautiful it was? I can probably only comfortably carry one or the other. I take both – then add a kid – and yet, somehow it is pure bliss.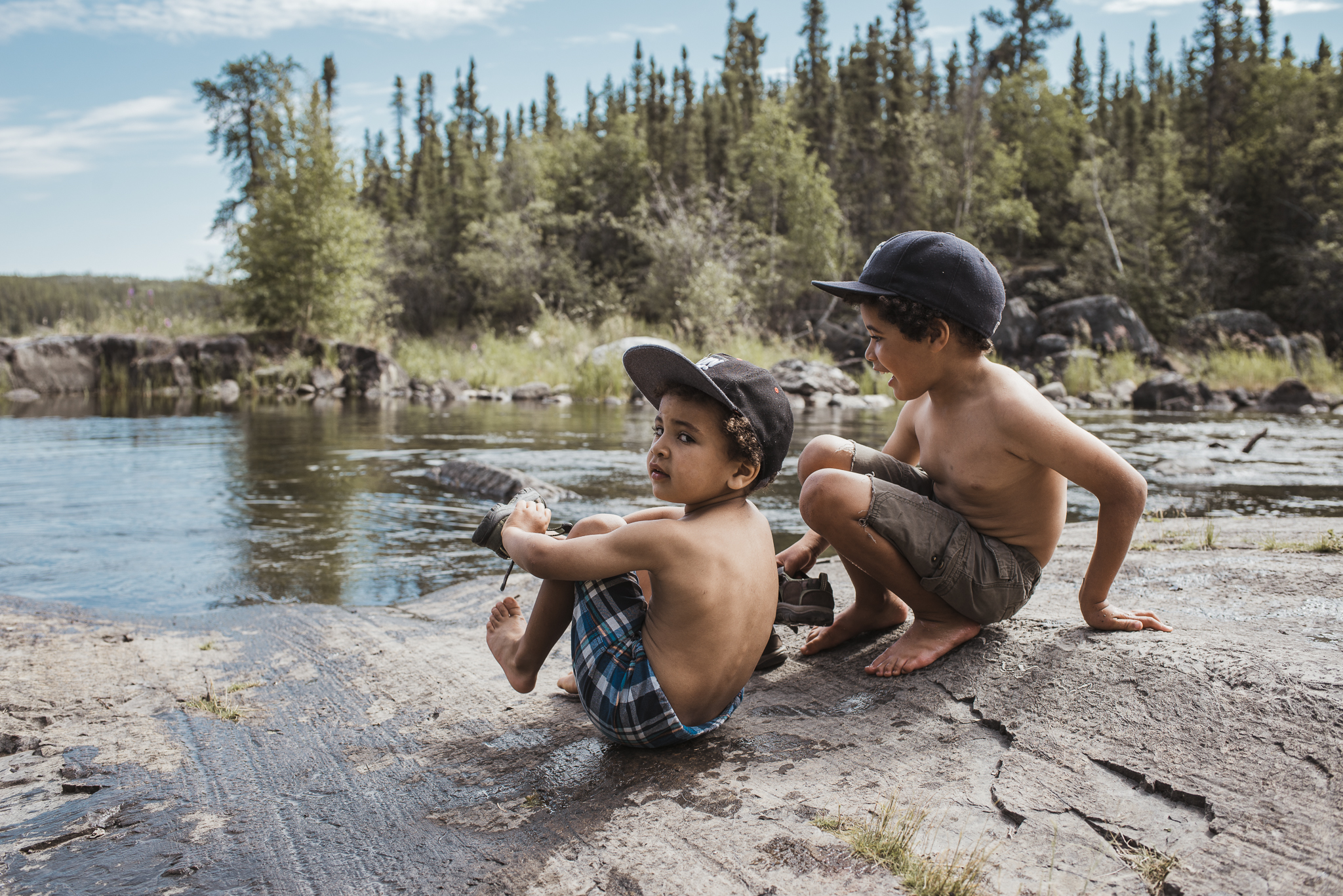 There's no stopping (well, only for snacks) on a trail or turning around when you're tired and sore on a hike. When you fall, you get up. When you're dirty, you dust off. When a friend needs a hand, you offer yours.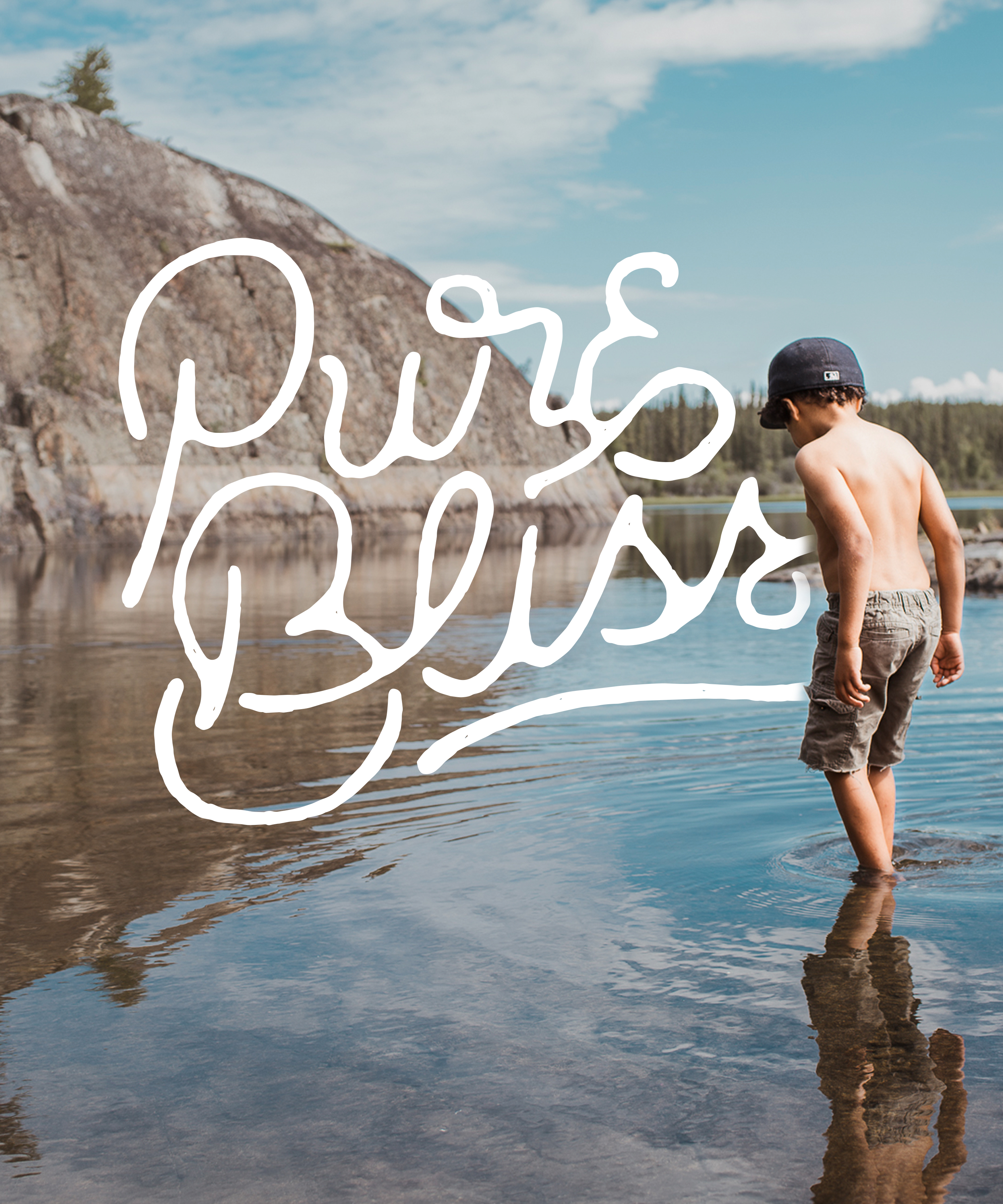 The desire to take a path that makes us persevere through discomfort shows us so much about creation, nature and the path that unavoidably leads us to ourselves. On a trail is where lessons are taught and life is learned.