For the first time in my life, I made and completed a New Years resolution. #Sundayadventures2k16 was born out of an ambition to explore and revisit places with my family, my tribe. The goal was to make every Sunday special while spending time with my husband, Randall, and our son, Rivers. Throughout 2016, the three of us (give or take a couple friends here and there) would have a "Sunday Adventure" after church by going somewhere we'd never been or rarely had been.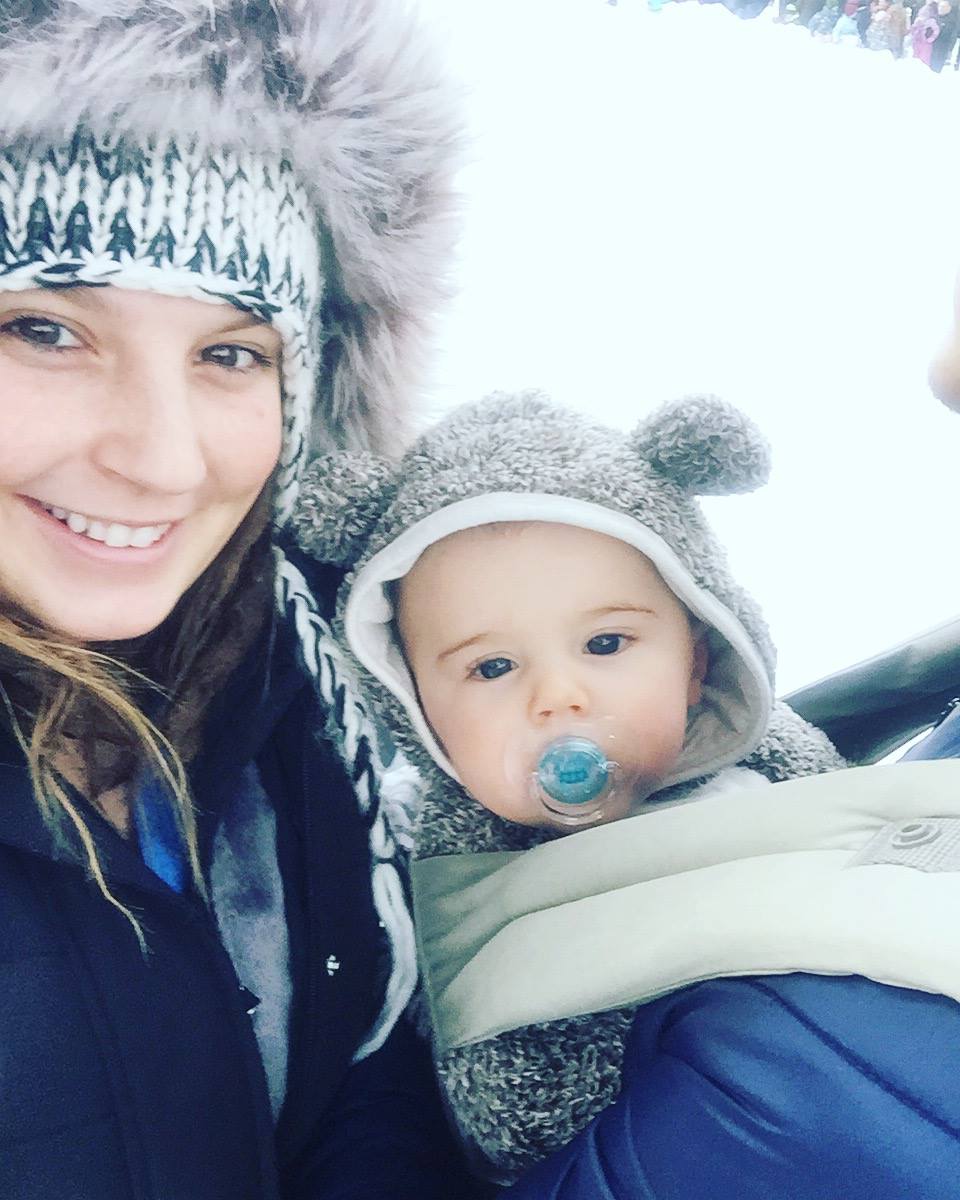 My husband and I share a passion for going to new places and exploring. Not just the wild outdoors either (although that is huge in our lives), but also small towns, breweries, eateries, experiences, etc. I created this resolution in the beginning of 2016 mostly in hopes of truly enjoying our adventurous time together, because parenthood is hard work. Nobody wants to believe they have to schedule in time for the things they love, but unfortunately life is busy and it can become necessary. For some families, a weekly outing may seem daunting, but making a goal kept us accountable. It pushed us to get out even when we were not feeling up to it, and we never regretted a day! We learned so much over the year, from how to backpack with a baby to how to nurse in the backseat of a car without removing baby from the car seat.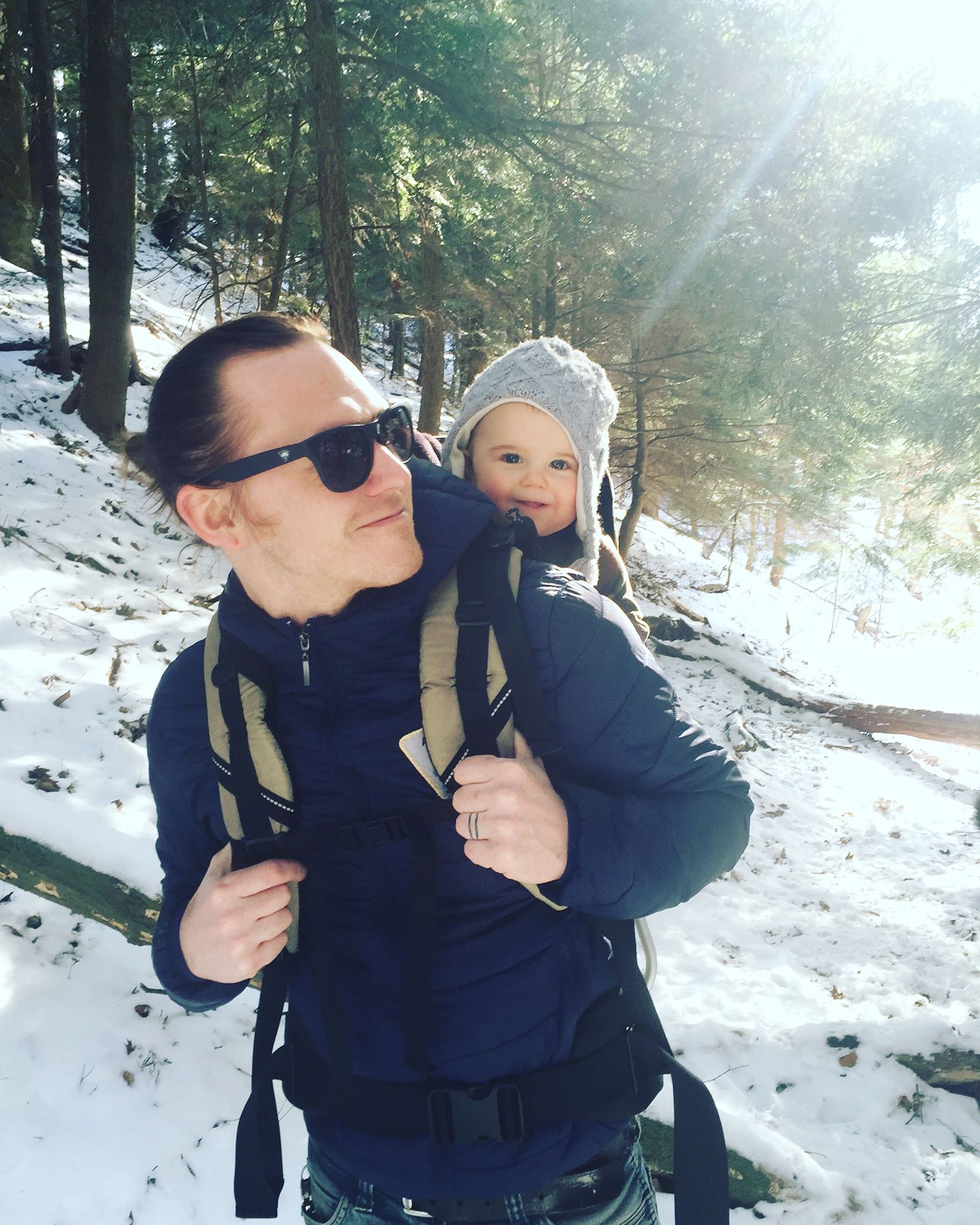 Our adventures ranged from epic to miniscule. Our Sundays included everything from driving the coast of California on Highway 1 in travels to Big Sur to cliff jumping in the Upper Peninsula into Lake Superior to a a folk music festival on a farm in northern Michigan, but most were spent pretty close to home.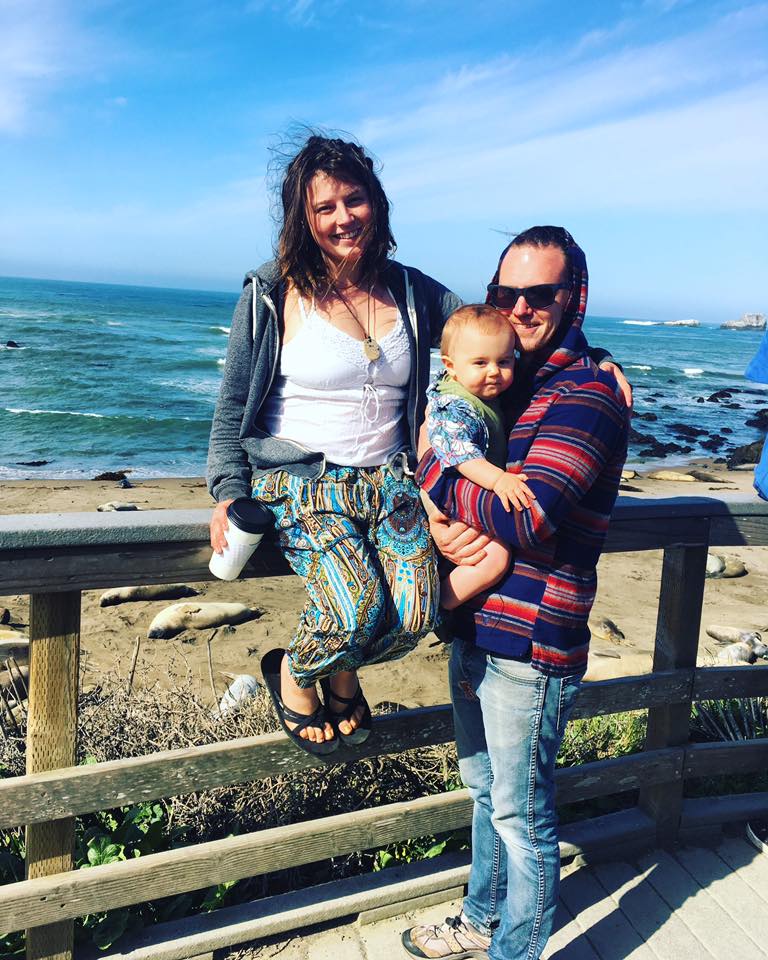 We are blessed to have lived in west Michigan, only ever a few miles from the big lake, but I'm sure no matter where you are you can find a new hiking trail, a hidden pond to spend the day near, a road you have never biked.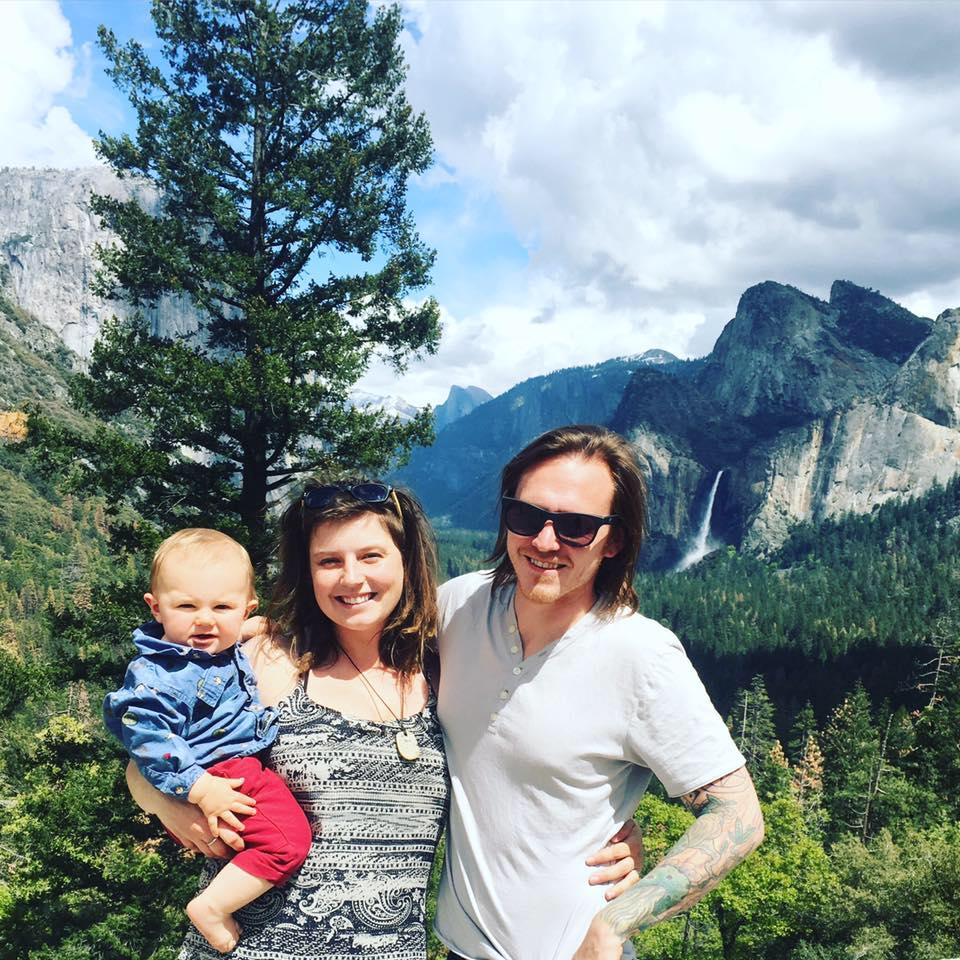 We found that adventure is everywhere, even with a little babe. I remember one particular Sunday it was getting close to dusk and we hadn't done anything. We were short on cash and pretty exhausted, and I felt bad for skipping our adventure when I realized we hadn't sat on the beach to enjoy a sunset in a very long time. Randall grabbed everything Rivers would need, and I collected some snacks, a blanket, and one of our pups, then we drove the 4.5 miles to the beach. All three of us snuggled up and watched the sun fade into Lake Michigan. It wasn't much of an "adventure," but because we were dedicated, it got us all outdoors and turned our lousy Sunday into one of my favorites of the year.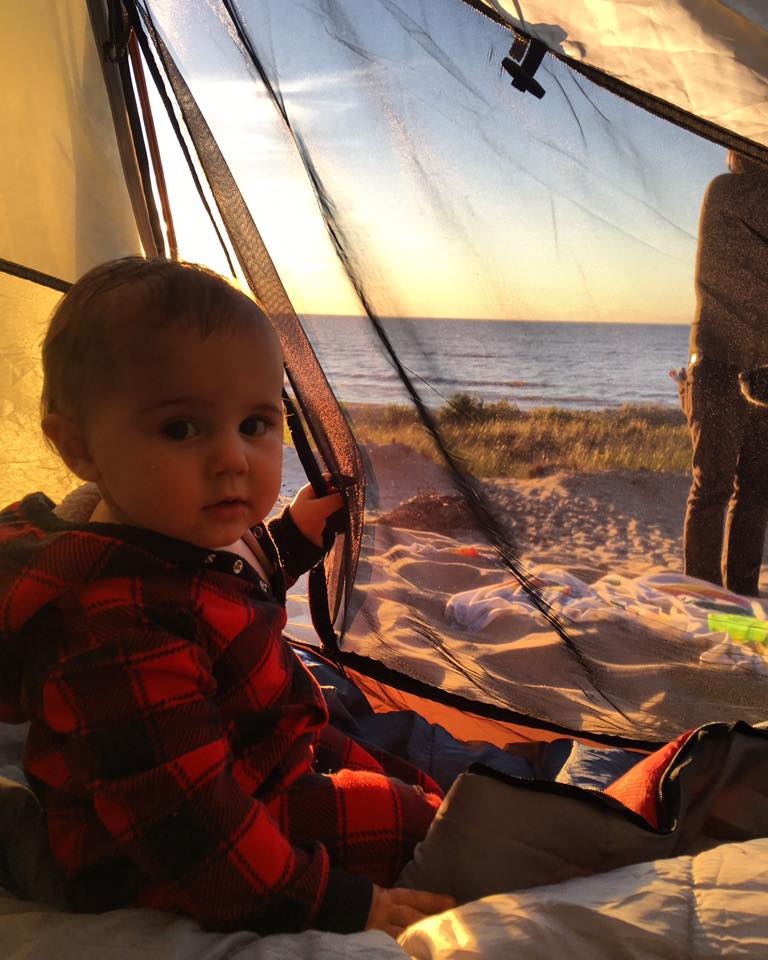 Travelling and keeping up with our hobbies and passions with a toddler in tow has been more difficult than when it was just the two of us, but it's 100% doable. We never skipped a beat once he was born. Rivers has slept in tents, hotels, family/friend's spare rooms, a camper, and even a yurt. I truly believe this will help shape him into a well-rounded young man. I hope by sharing the great outdoors with him in every season, along with taking him to events/public places, he will look back on his childhood with joy – and never be afraid to explore new things.