Living in the Los Angeles area allows us to go from deserts to mountains to the ocean, all within an hour's drive. Every weekend we can drive the same distance in a different direction and explore something completely different and new. A few weeks ago, we ventured off to the Santa Barbara Botanic Garden, where we got a real treat. Their website said it would be a great place to learn about California's native plants, but it turned out to be so much more! We experienced desert life, mountains, redwood trees, creeks, and the ocean all in one area – and all in one day!
Our drive out of LA to Santa Barbara took about an hour and a half. Not bad, especially if you leave right after breakfast and carry enough drinks and snacks in the car for the kids. With no need for potty breaks, we reached our destination in no time. We arrived at the botanic garden early. It was pretty empty, plenty of parking, and really quiet. We noticed several people were there with their dogs, as it is a dog-friendly place. We got a map at the gate and started our expedition.
First stop was the Meadow Section. No wildflowers are in bloom this time of year, but we soaked in the incredible views of the Santa Ynez Mountains. Next stop was the desert region. Truthfully, we didn't spend much time there because we live in the high desert area of LA and we can see cacti, yucca plants, and rocks any day of the week.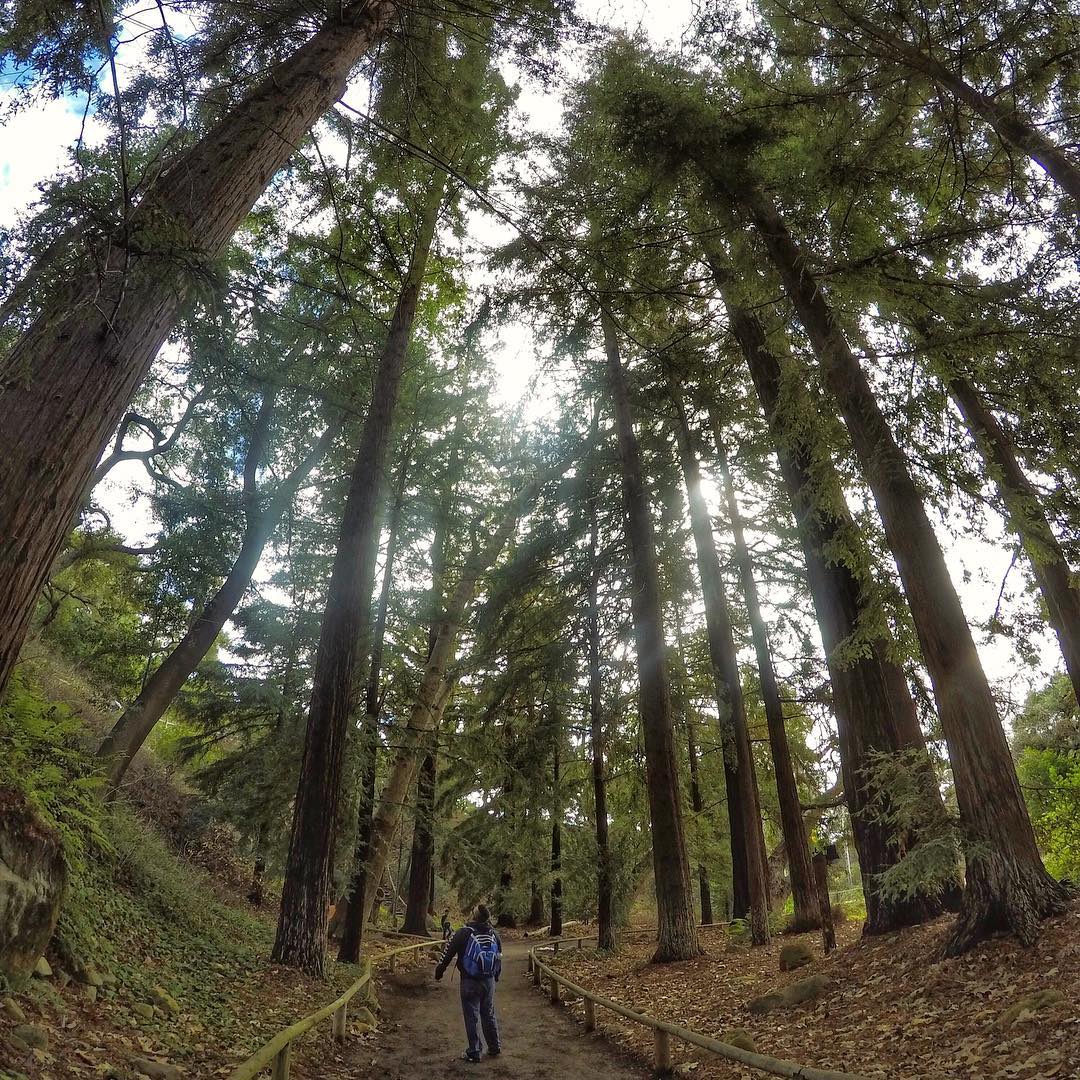 We quickly moved on to the redwood section of the park, and this is where the real fun began! These beautiful giants were only planted in the 1930's but already make a person feel minuscule in size. This section of the trail was shaded and green with moss growing everywhere. Accompanied by the sounds of a running creek alongside the trail, we thought it would be our favorite part of the garden. Until we saw the waterfall.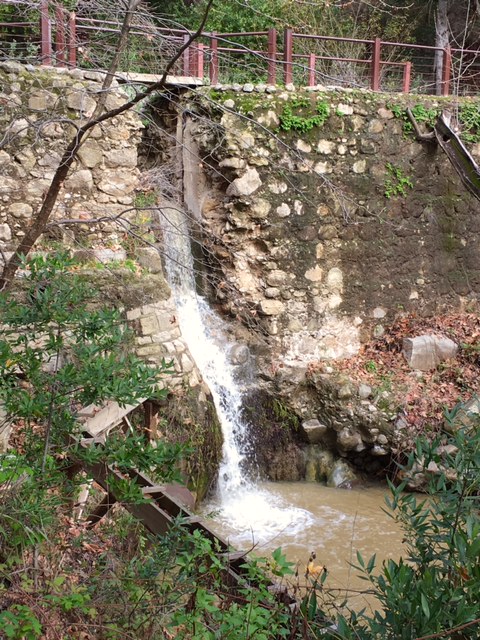 As I mentioned before, we live in the high desert area of LA, so when we come across water on the trails, it is a BIG deal! This waterfall is part of the Mission Dam and Aqueduct. It was built to supply water to the Santa Barbara mission, which is only a couple miles away from the garden. (Another beautiful place we will have to go back and visit.)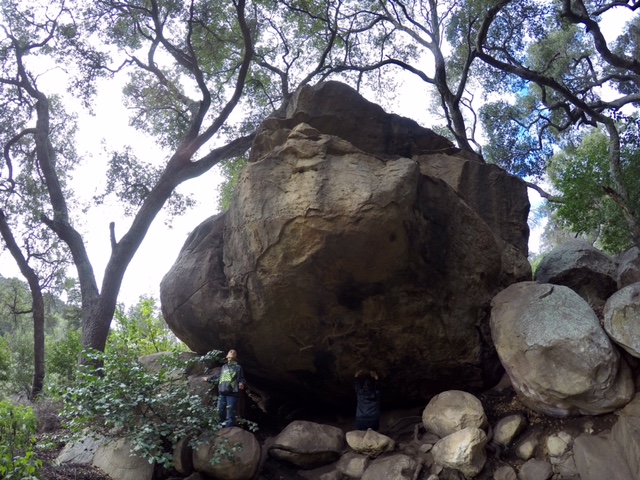 From here, we followed a few small trails to some awesome boulders. After climbing over, under, and around them, the kids decided this would be a good place to take a break and have a snack. After snack time, we continued on the trail and came upon a child-sized maze made out of native coyote brush.
The kids (the two small ones and the big one I call my husband) quickly ran in and worked on finding their way out. Moving onward we decided to walk alongside the Mission creek, until the kids, big and the small, decided they needed a closer look, so down to the creek we went. We followed the creek to the end of the garden, doing some expert rock jumping, and escaping all the overgrown poison oak trying to grab us.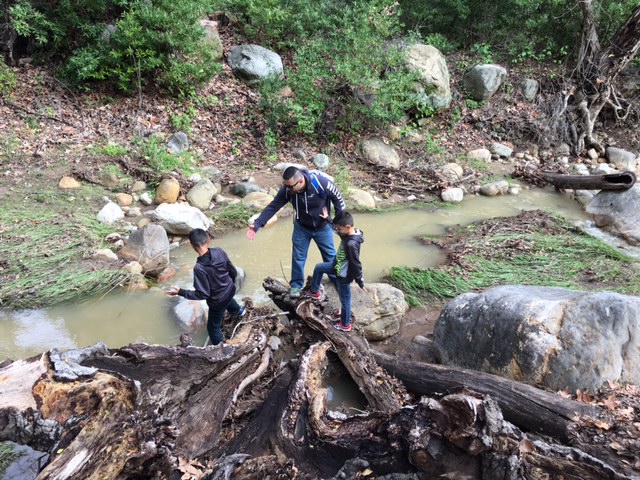 On the way out, we checked out the Japanese Teahouse and tea garden where the kids saw snow berries for the first time. I don't know if they are edible, but we decided not to chance it. With our stomachs starting to rumble as a true sign of lunchtime, we said goodbye to the botanic garden and headed to the nearest restaurant to refuel. Once our bellies were full, we needed to make one final stop before making our way home.
You see, from the botanic garden we were able to get an island view of the four Northern Channel Islands, which meant the ocean was only a few miles away. So we drove six more miles to Shoreline Park where we wrapped up our day. We were hoping for a low tide so that we could search for clams and starfish, but we didn't find any. It didn't matter.
The cliff and ocean views were incredible. The kids had a great time running away from the waves and trying to keep their feet dry. They failed and their feet got soaked, but it was all worth it, because right before we left we came across a seal! He was all alone, and my youngest felt the need to say hello. So off he went chasing after the seal before I could stop him, but not before I could capture this moment. A wonderful end to a wonderful day.