The first time we set our eyes on Yosemite National Park it took our breath away. We went camping for a week with two kids in tow, and it was magical. Something about that park set our hearts on fire. It made us slow down. It made us feel so small and so grateful all at once. It made us realize how precious time is.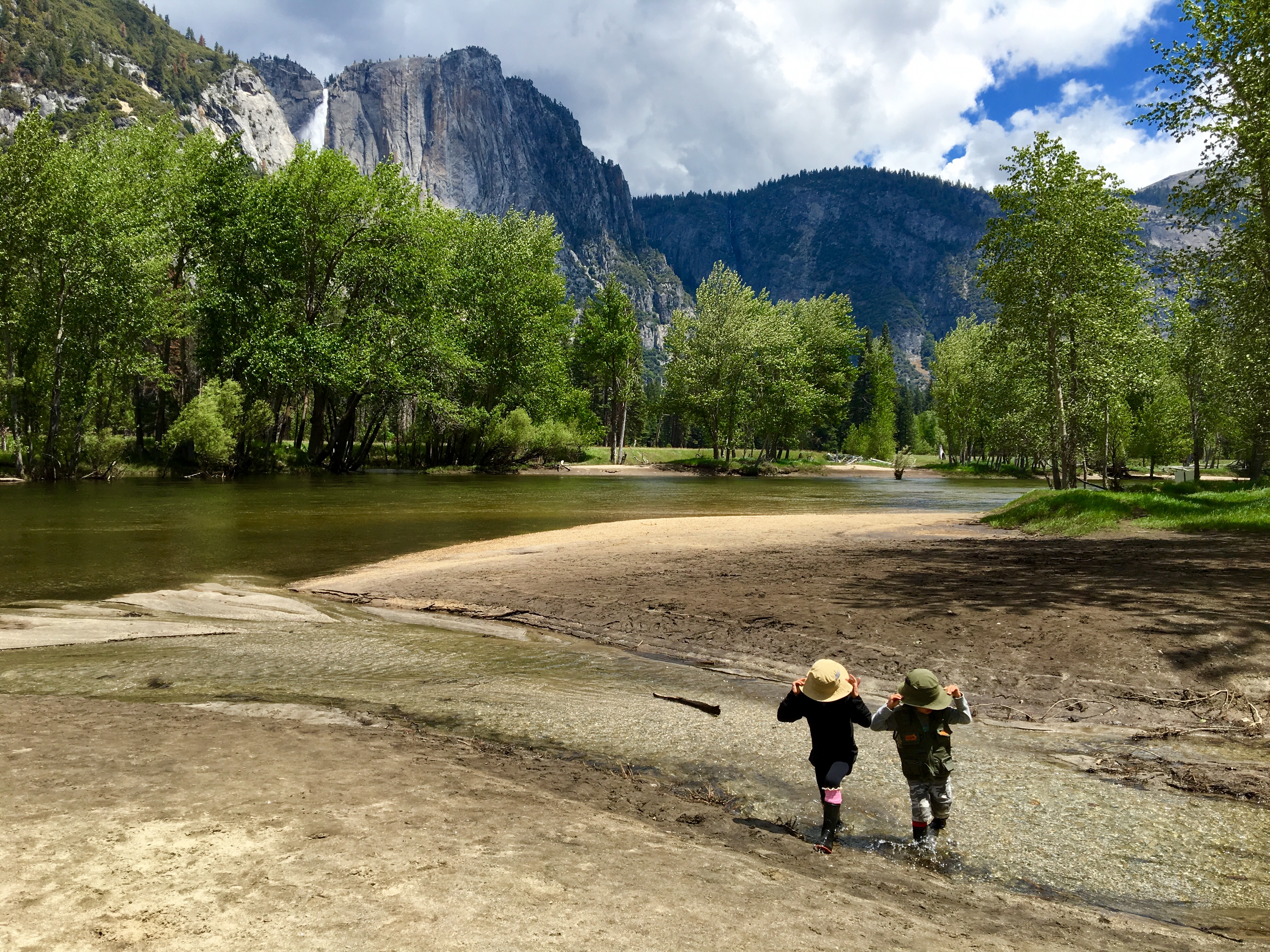 We knew right then that we wanted more, and our love for adventuring began. Since then it has become our family tradition to visit Yosemite each year. We completed our fourth visit this May.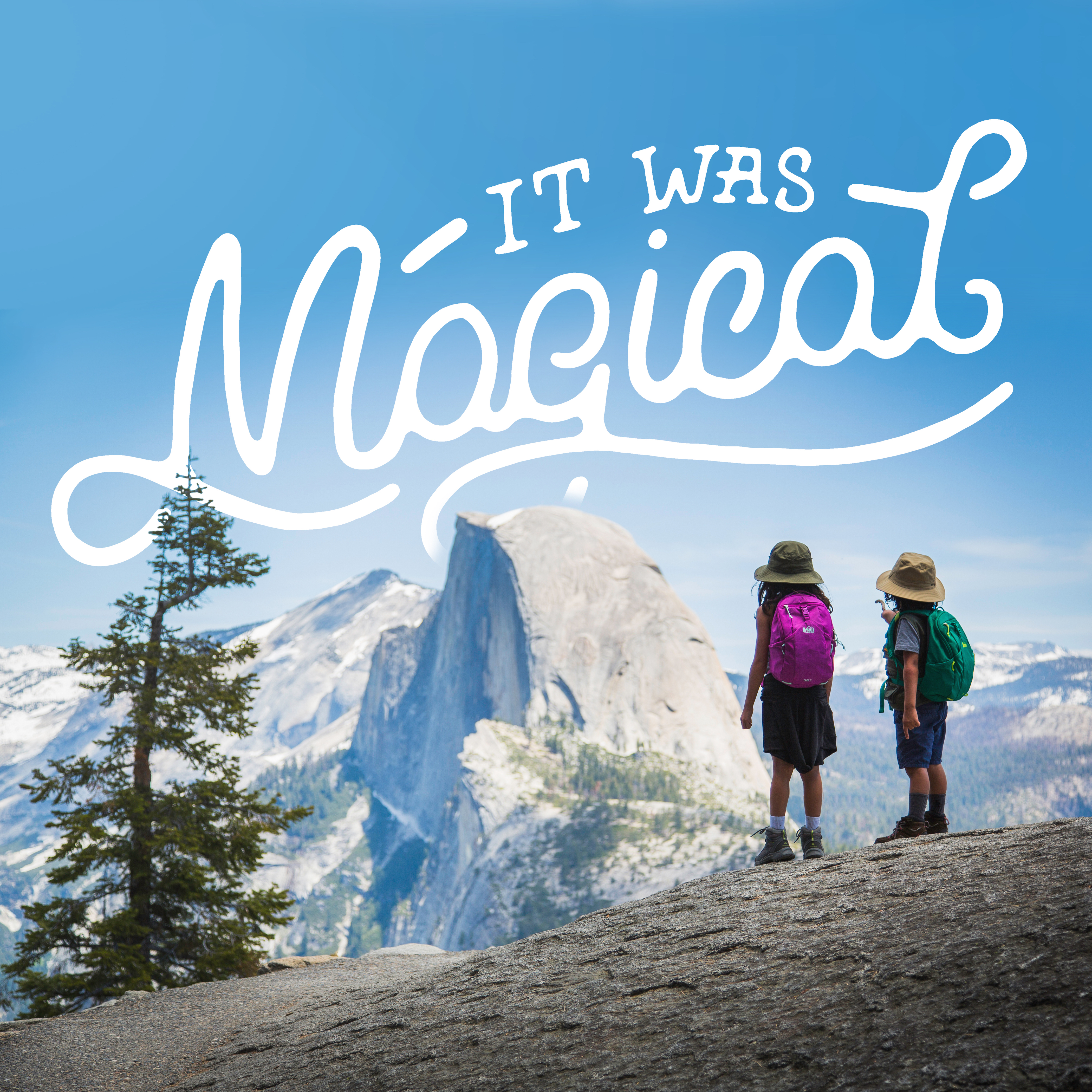 During our last visit we explored Glacier Point. As we prepared to tackle the first part of the Panorama Trail we took sometime to take in the view with our kids. So much wonder painted across their little faces as they looked out at Half Dome.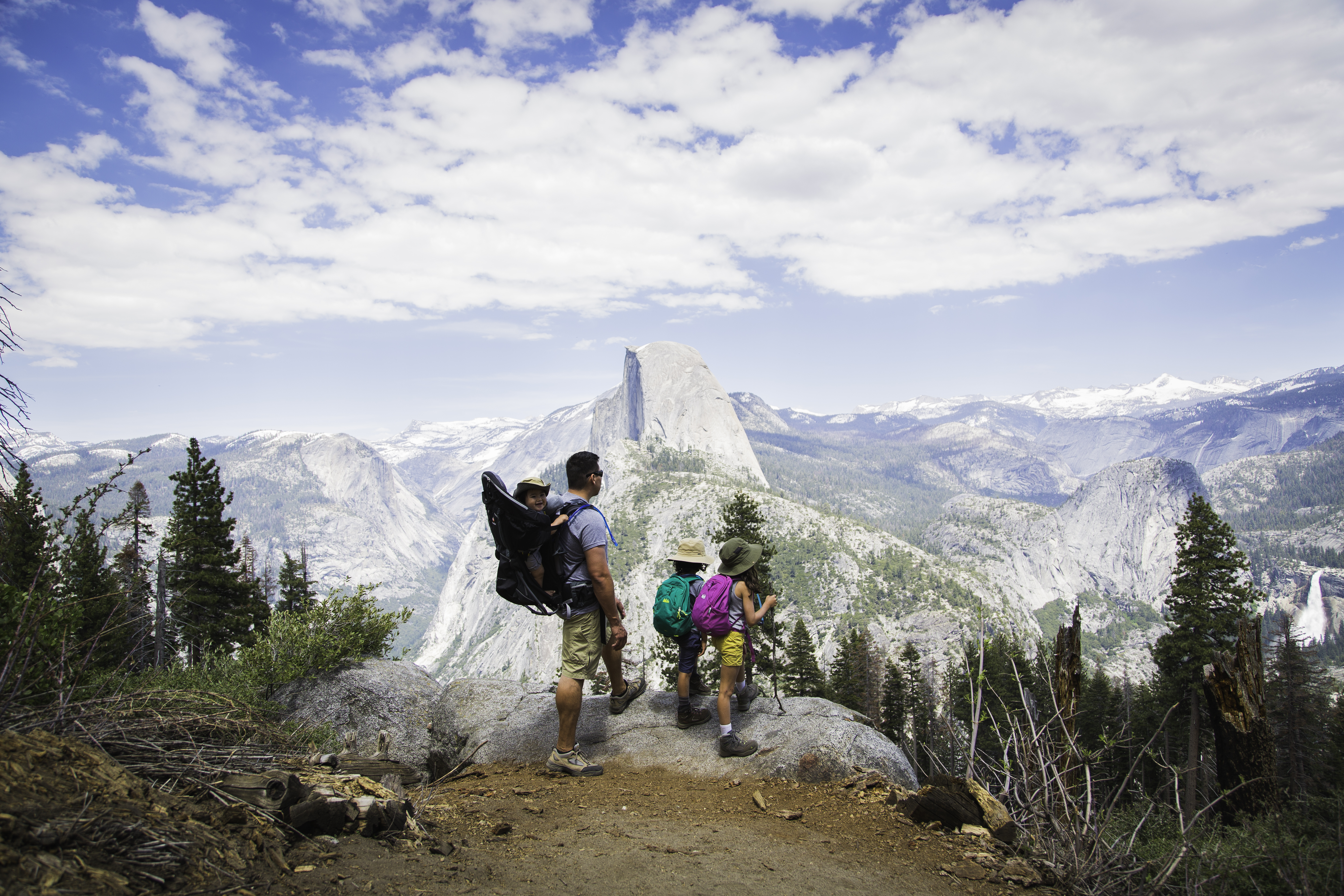 My six-year-old daughter (who knows it all) stood there and gave my son a lesson on "symmetry." She pointed at the falls below and made up the most beautiful lesson, explaining how the waterfalls were symmetrical. Although it wasn't exactly accurate, my heart is always happiest when I see them learning together, using their imaginations to create stories about something that can't possibly be explained. They are able to stretch their imagination far and beyond, and for that I am forever grateful.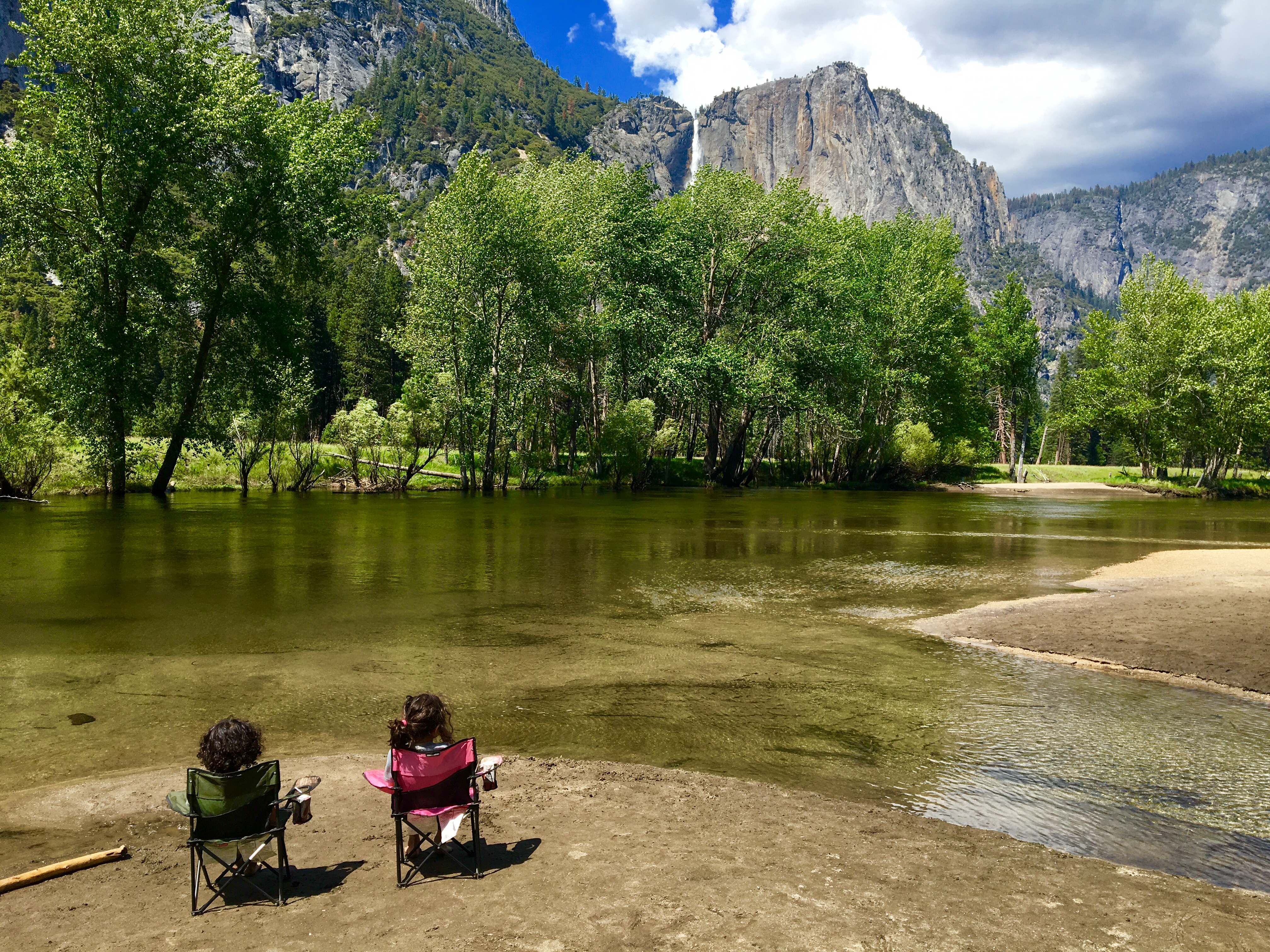 This is why we love getting outside and in front of nature; so my kids can wonder about the grandness, so they can want more, so they crave more and learn more. I will always treasure and remember these precious teaching moments. Not only the moments of us teaching our kids, but of my daughter roaming through this beautiful park teaching her little brother all that she knows.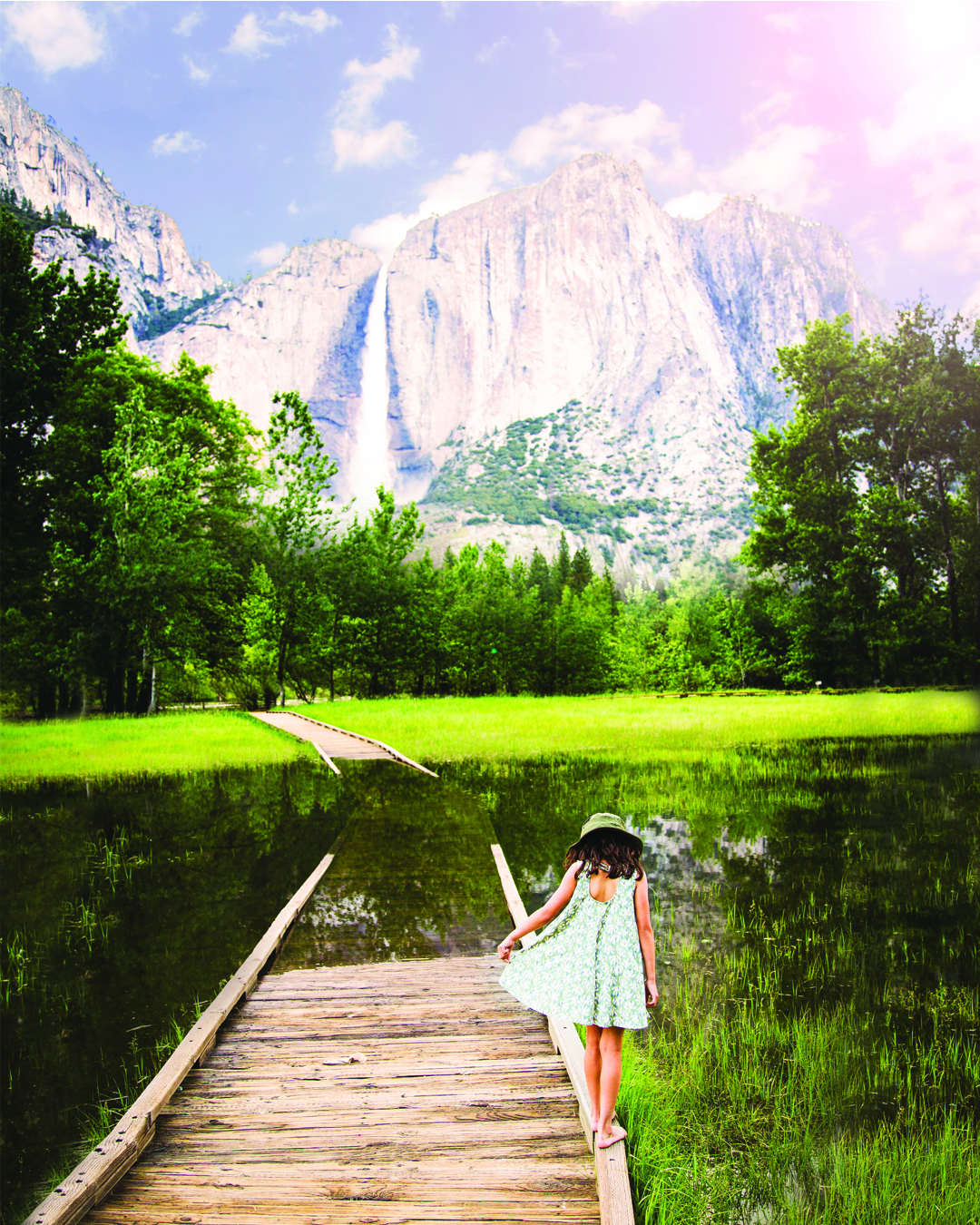 Our biggest challenge remains the same, finding more time to adventure. Although we would love to get away and explore Yosemite more frequently, we are not always able to do so. We have made it a priority to explore locally. We find it helps center our family. We make sure to get out even if it just means exploring in our neighborhood. An adventure doesn't have to be grand or take you far away. As long as we are discovering together we know these moments will remain in our hearts forever.