The weather was perfect, and it been almost two years since we embarked on a short family adventure.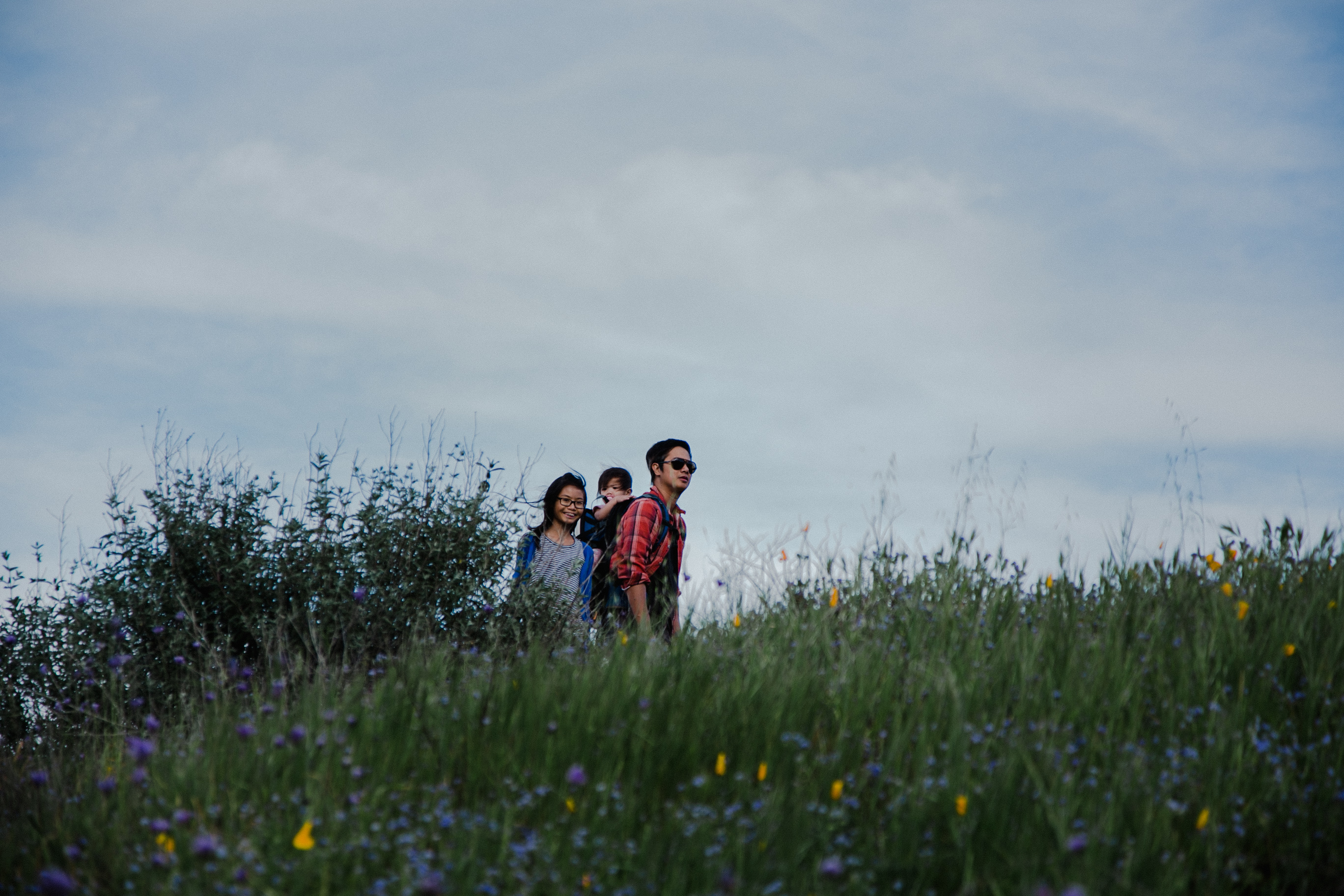 My littlest one loves to explore and has shown marked interest in the outdoors. We also wanted to give the older children a break from social media and video games. (Of course, the parents also need to stay fit.)
Hiking and a photo/nature walk with the kids seemed like the best thing to do on the last Sunday before the official start of spring.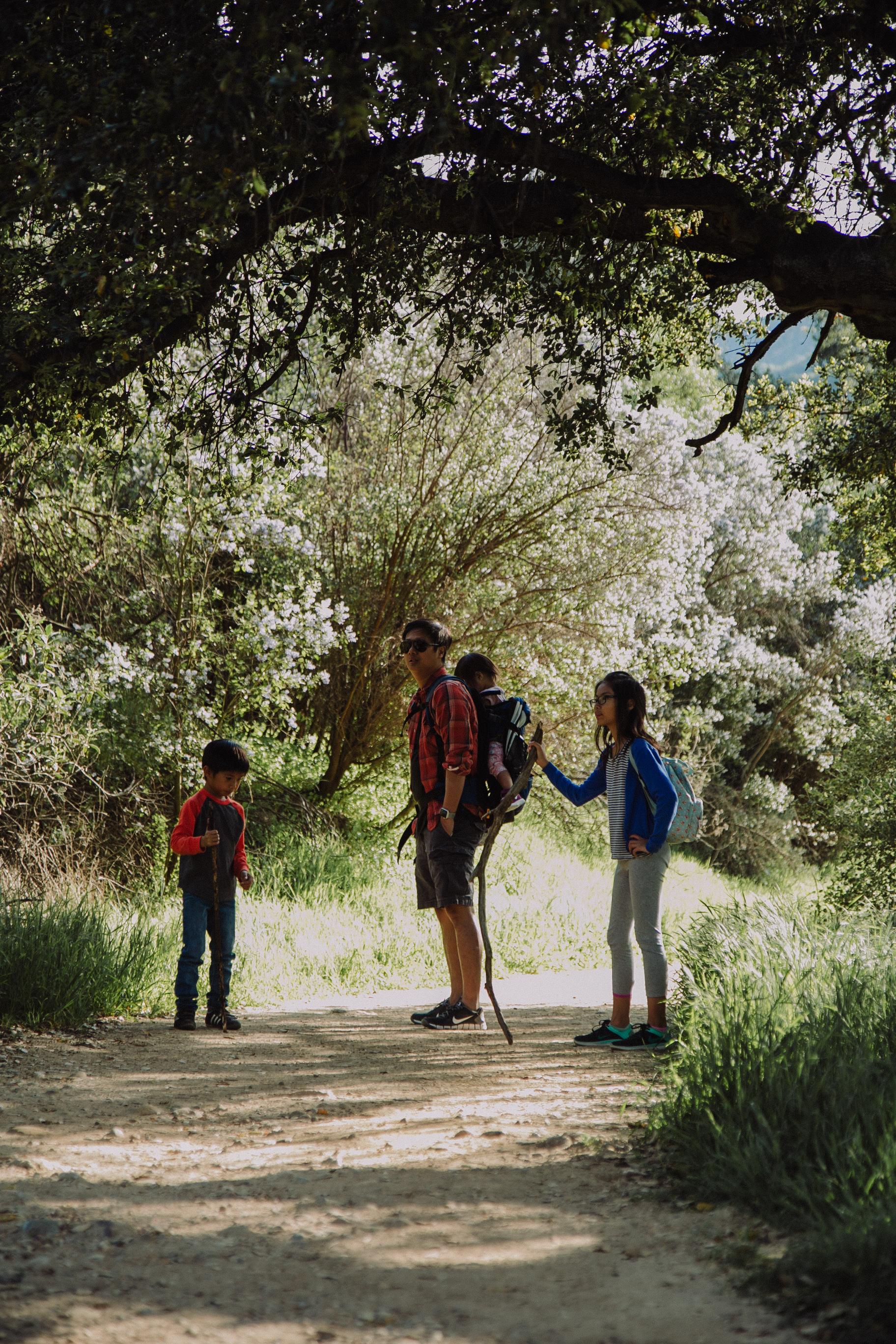 We decided to hike one of the shorter trails in the neighborhood at Towsley Canyon Trail Park.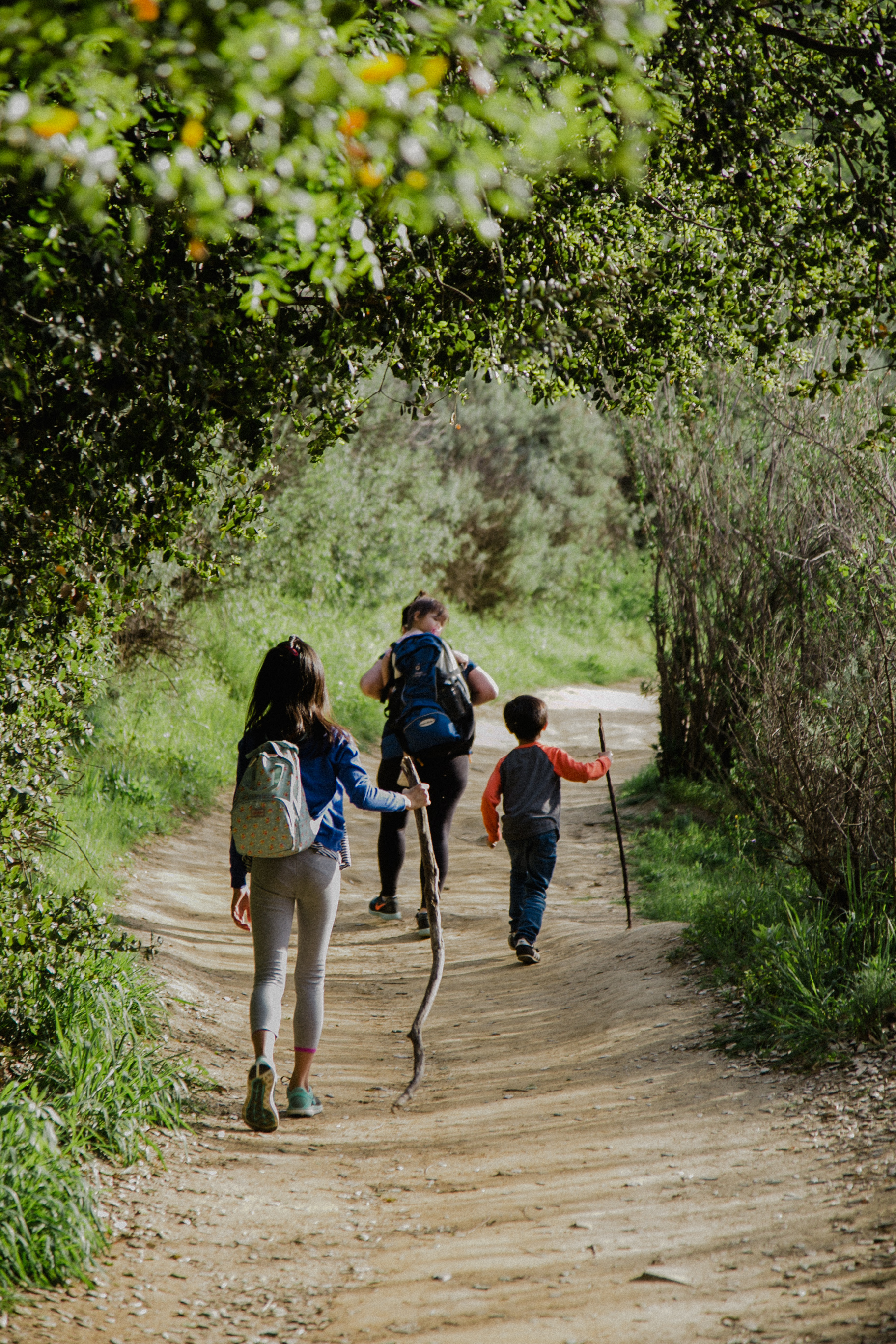 It was a mere 1.1 mile trail, but the climb to the top proved to be a little challenging when carrying a toddler in a carrier backpack.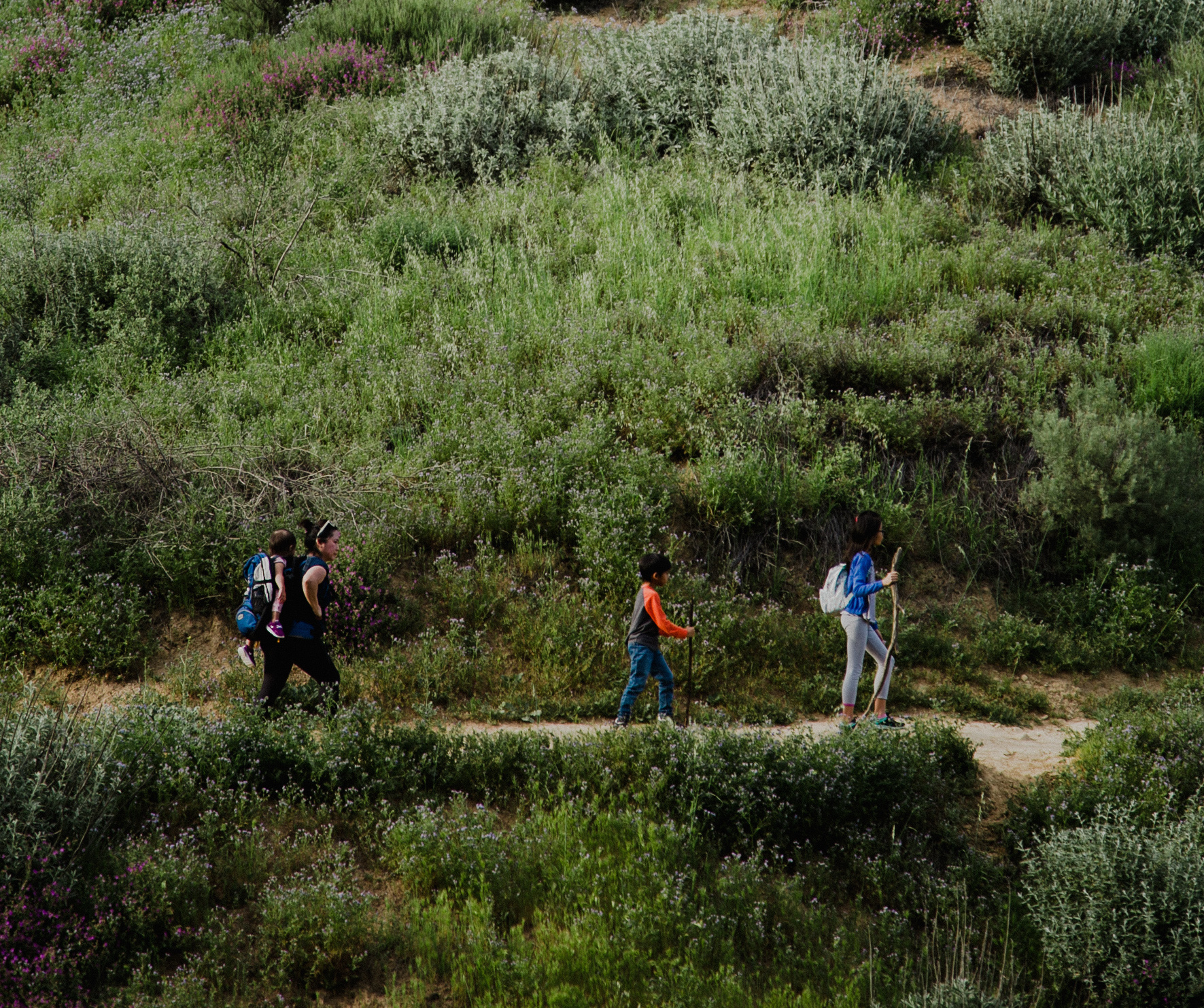 My heart rate went up into the 140s during the ascent, and we had to stop and rest a few times just to catch our breath.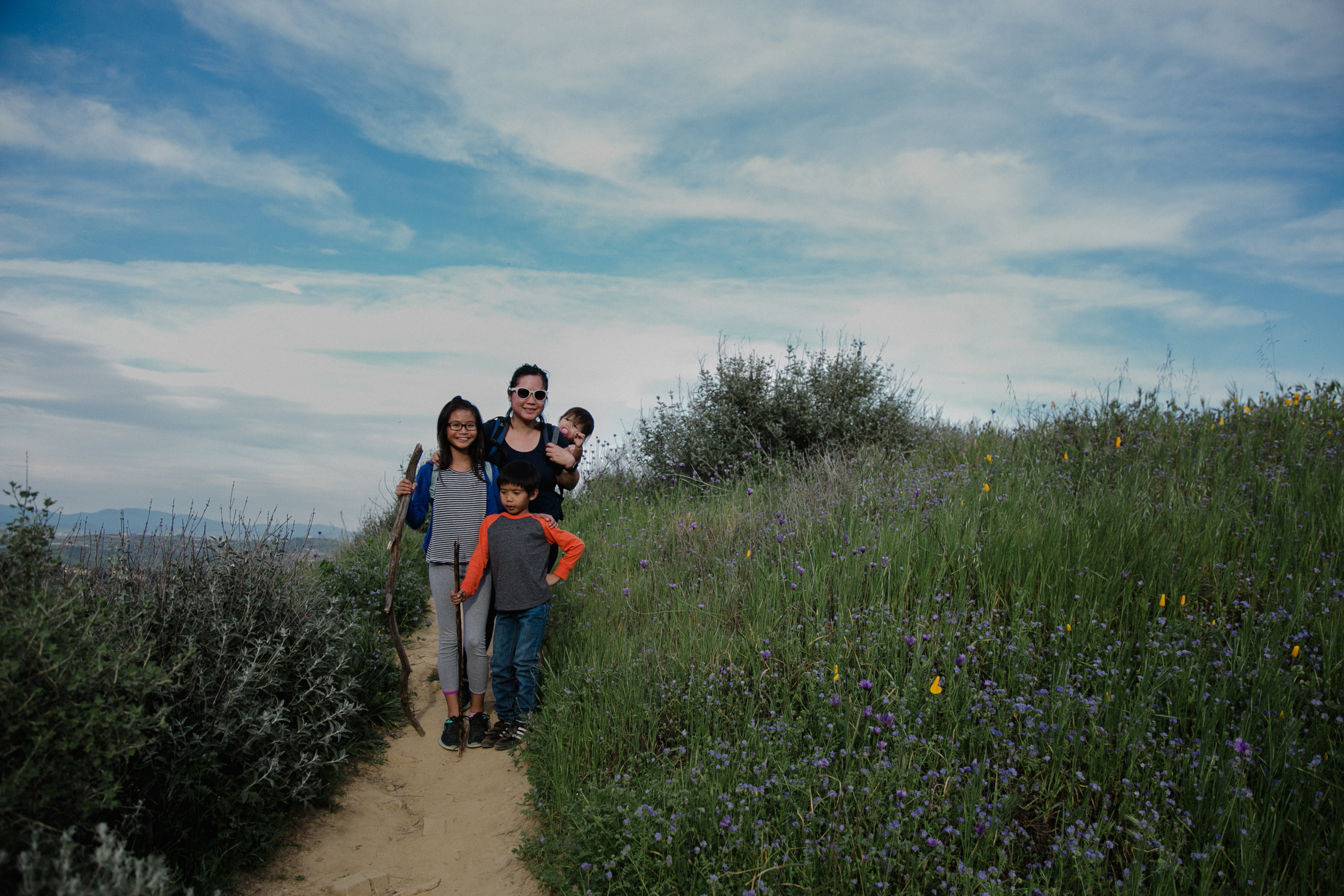 The view at the top was gorgeous, though, and made the little climb worth it. Plus there was the feeling of exhilaration having achieved something.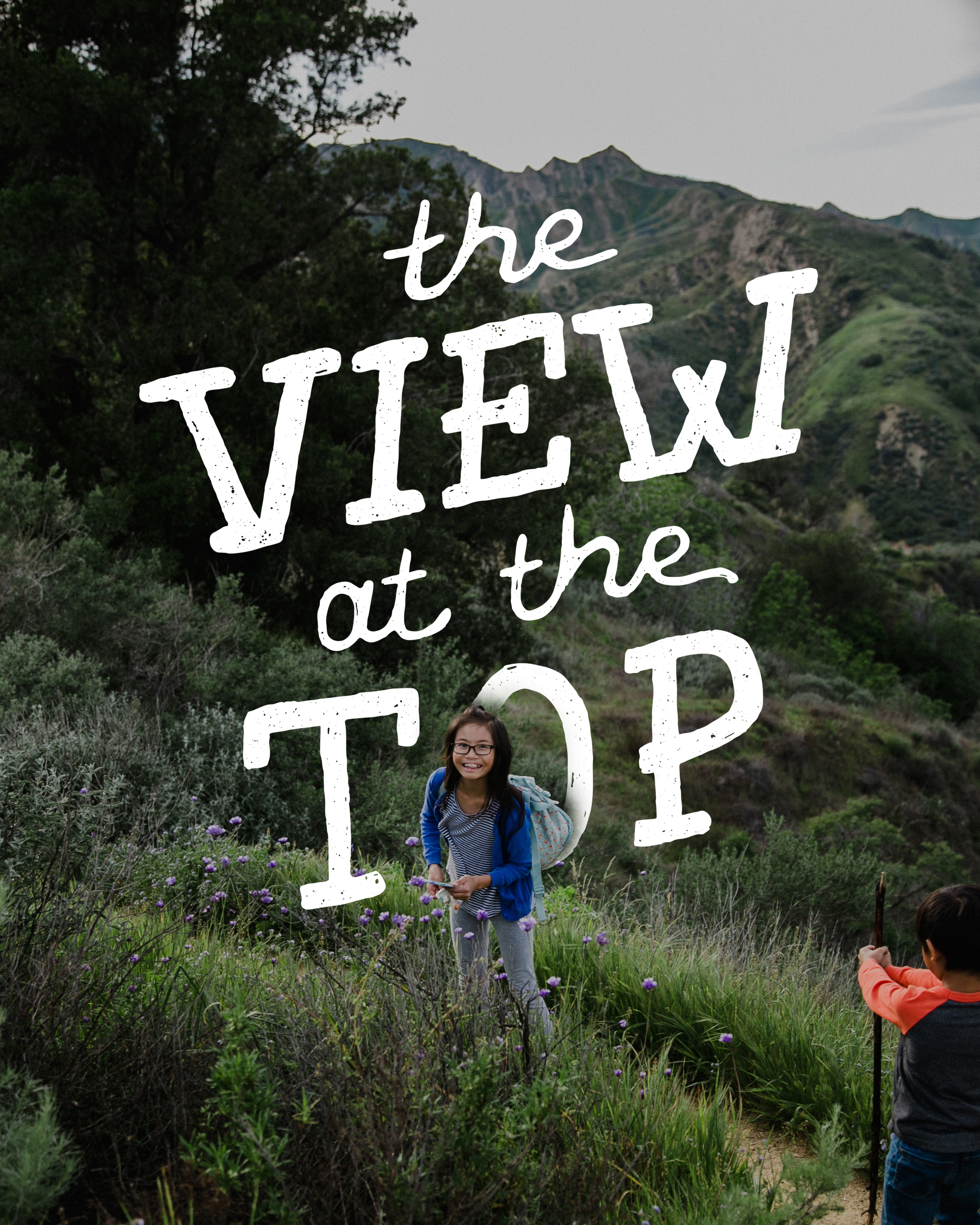 Southern California has been blessed with so much rain these past few months, adding more vibrancy.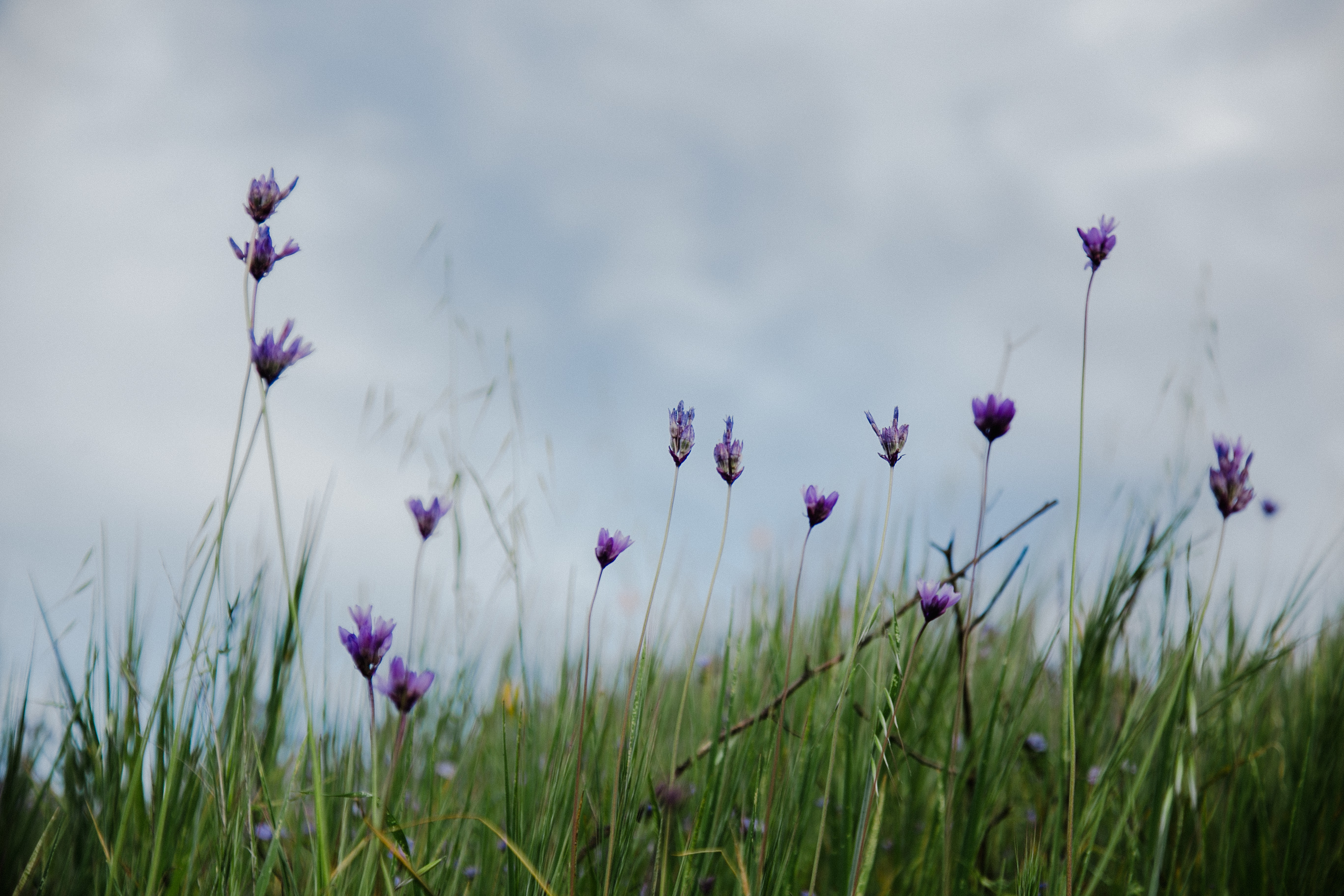 The hillsides are teeming with various plants and colorful wildflowers. It was a treat to see and hear the creek bubbling with water again.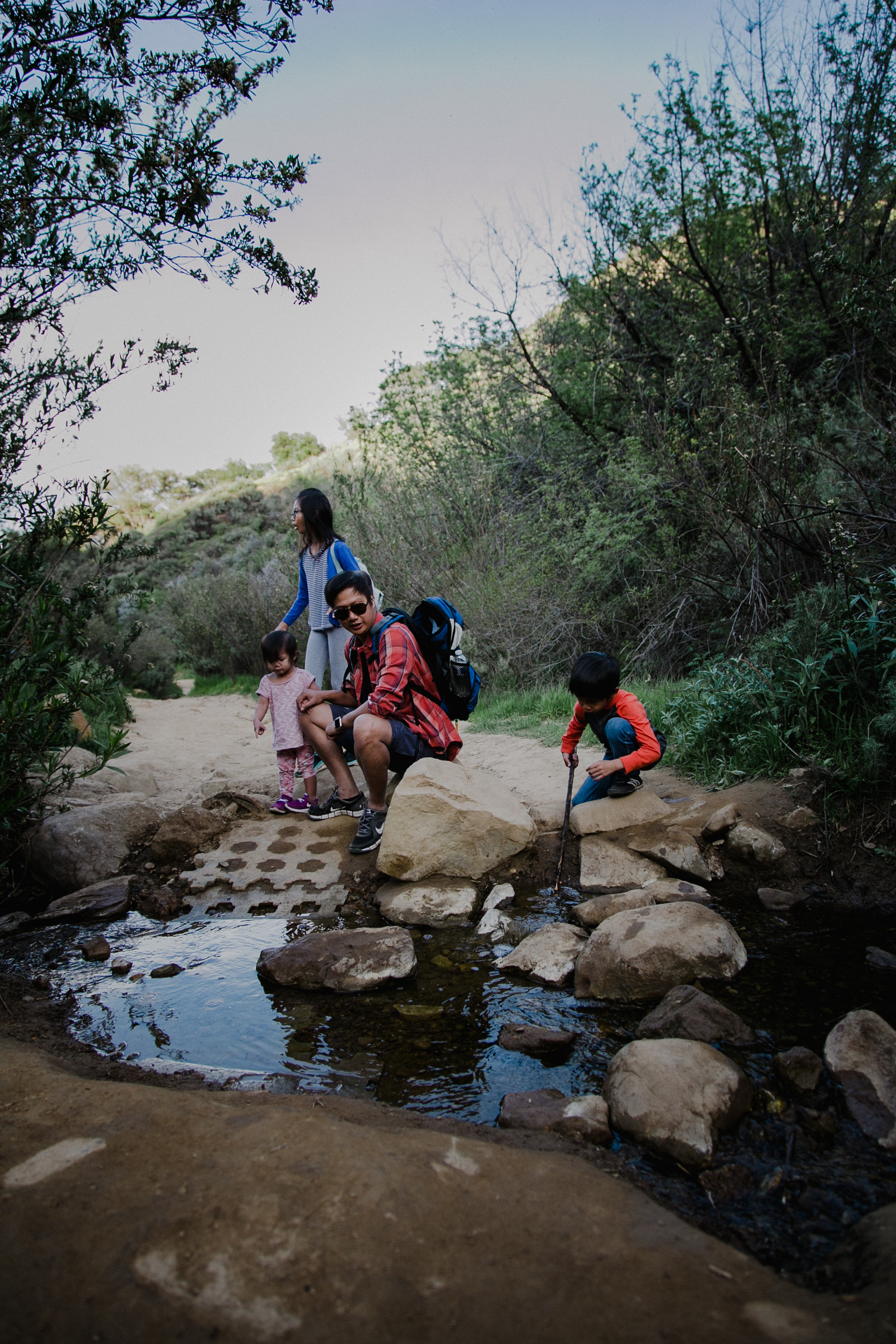 Along the way, we taught the older kids about safety and poisonous plants. It almost turned into a mini science class when we asked them how plants defend themselves from predators.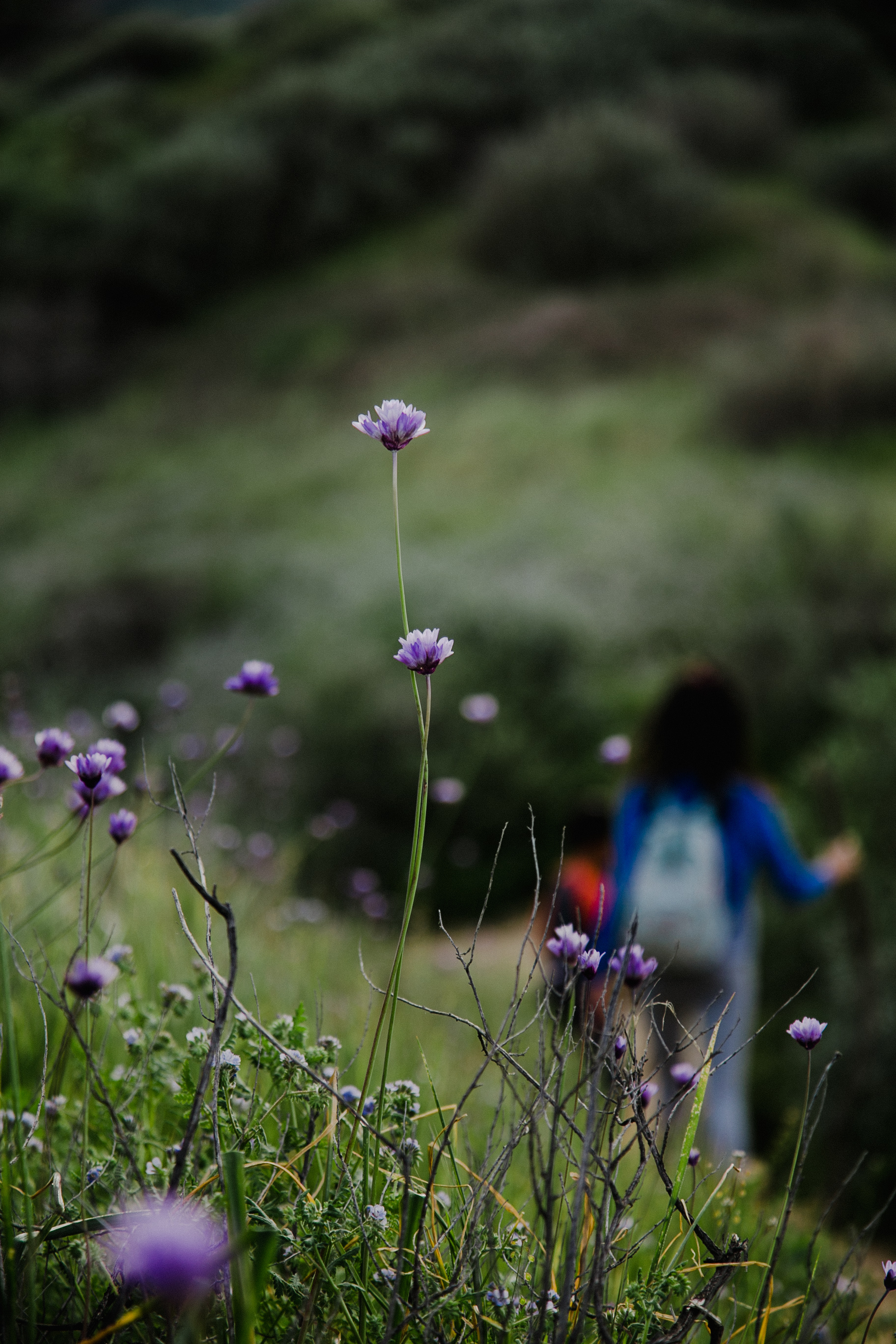 The hike was completed in less than two hours. That may not be a lot of time, but I honestly think it was two hours well spent, creating scenes and childhood memories.