Up, up their little legs carry them ahead of me on the dunes. A huge mountain of sand is in front of me as I lug a huge bag with towels and picnic supplies behind them. They disappear over the sand, but I can still hear their laughter. Thirty minutes earlier we had been driving to the beach in New York City traffic. Our destination was our new favorite beach just a little way up the coast. We moved to New York about two months ago, and the heat of summer had encouraged us to quickly stake out the beaches, of which there are plenty.
I was focused on the ever-present Brooklyn traffic between me and the cool blue water when my son called out, "What's that sand over here Mom?" I glanced to my right to find a stretch of sand that curved away from the shore. "Not sure," I replied before refocusing on a swerving car in front of me. "Let's go there," he called back. My daughter shouted her agreement. And so we exited the freeway and headed towards the unknown stretch of sand.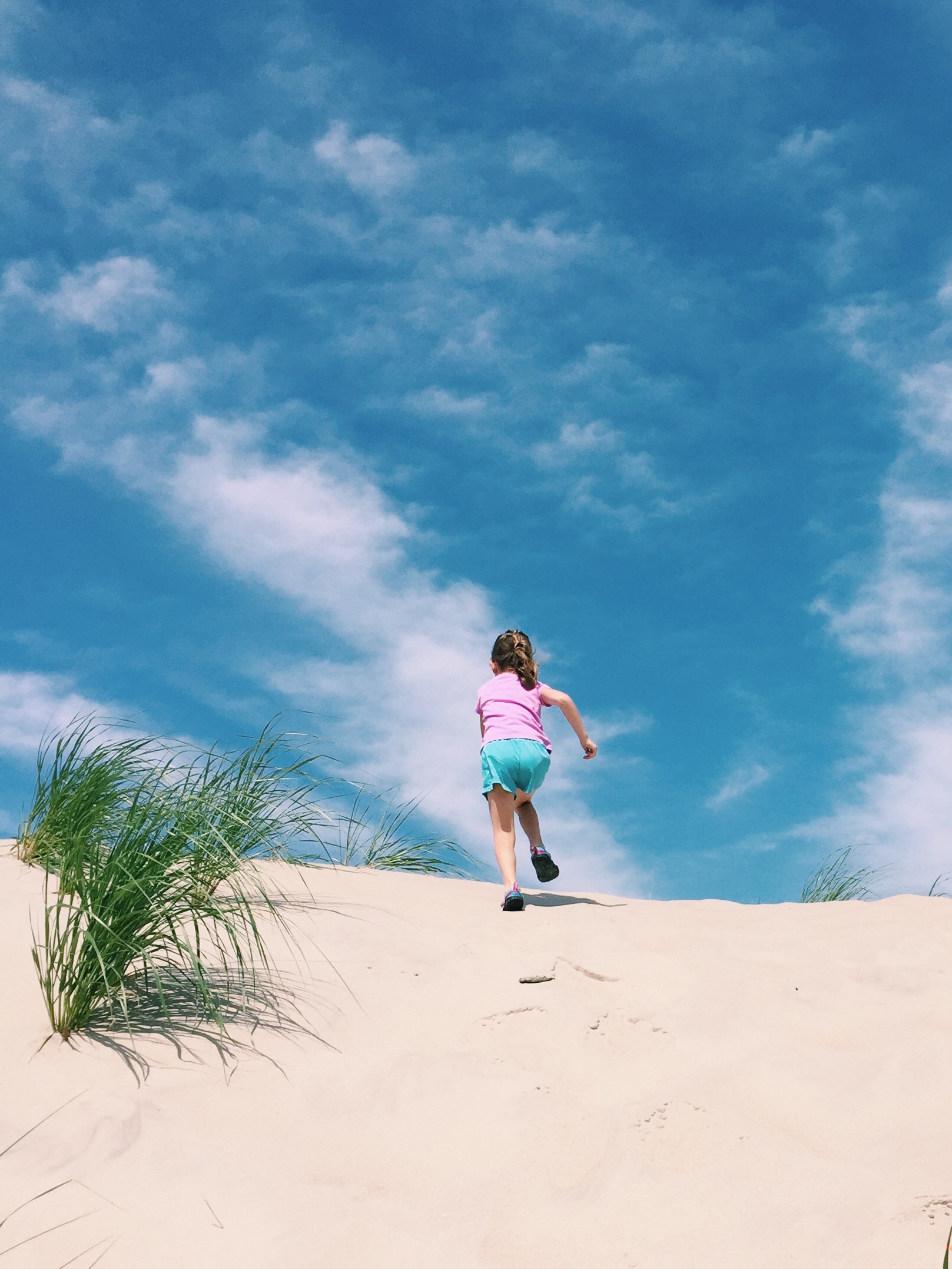 Pulling up we spotted the dunes immediately, impressive and sparkling in the sun. Smaller than their cousin dunes I'd mounted years before in Michigan, but inviting just the same. We jumped out of the car and immediately my twins raced for the sand. I followed behind with our bags, moving slow but thrilled with the surprise of sand dunes in New York City. Who knew? When I found the kids at the top, I was rewarded with views of the ocean, Staten Island, Brooklyn and Manhattan. Somehow I felt more on top of the world than I had in a long time. We plopped down to have our picnic and I listened as my kids happily chatted. They were on a grand adventure simply because we had gotten off a few exits earlier than planned. Such a small thing, but they were proud because their idea had resulted in sunshine, sand and a climb.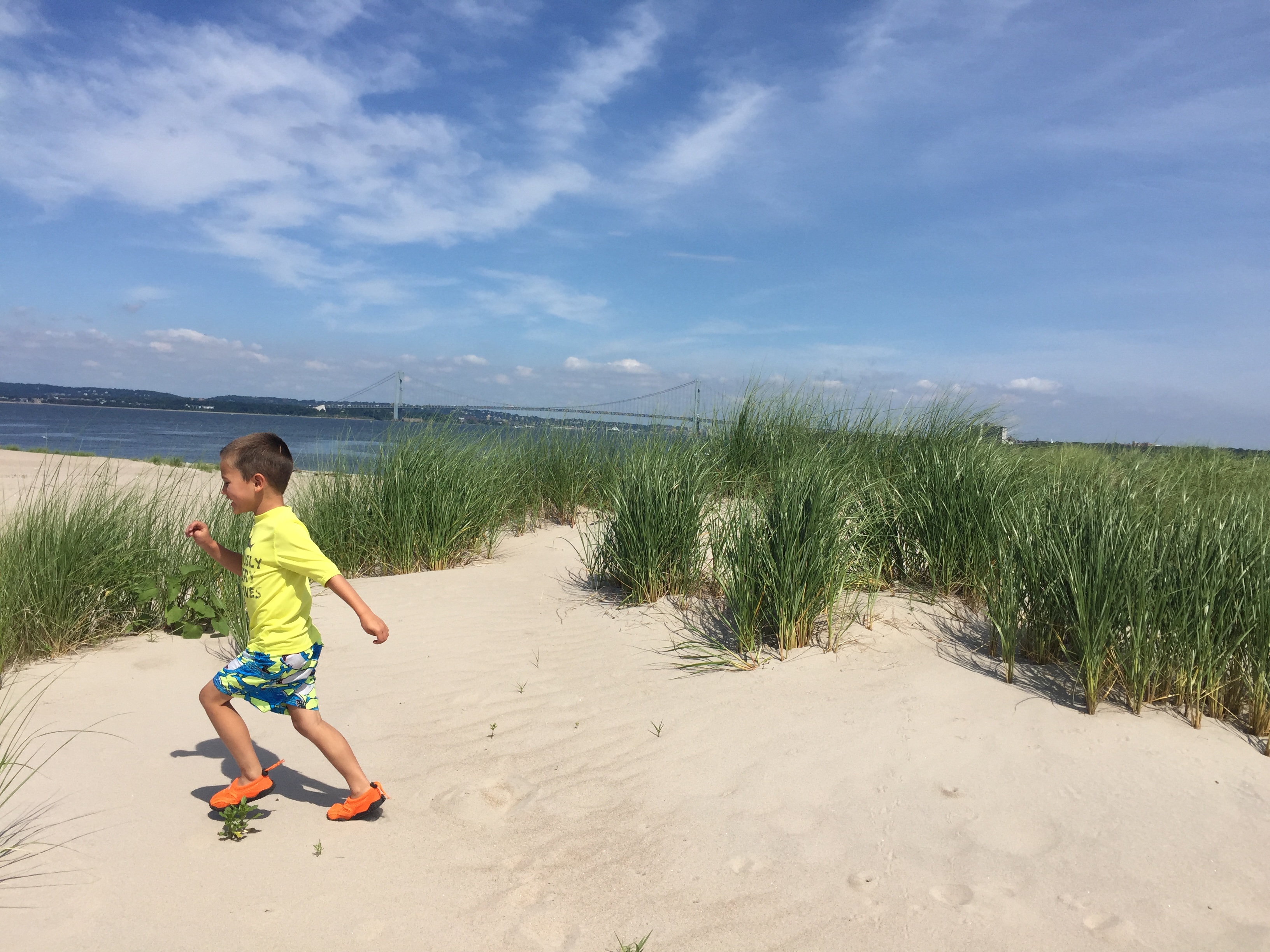 These are the best kind of adventures. The sand dunes were a fun discovery, but it was their excitement, their eagerness to explore, and their curiosity about somewhere new that filled me up. Not all of our explorations end on top of a sand dune with a brilliant blue sky overhead, but they all teach my kids to wonder and wander. And that makes any detour worthwhile.