There is a trail just a mile from my parent's house that is a favorite of mine. This trail does not have a name that I know of, but I love that it is a bit of a local secret! This trail takes you down to the Virgin River, and the views on the way down are spectacular. Southern Utah is full of beautiful red rock and this trail is no exception. The red rock juts out of the earth in beautiful jagged heaps. At the bottom, the trail forks off and you can reach the river a few different ways.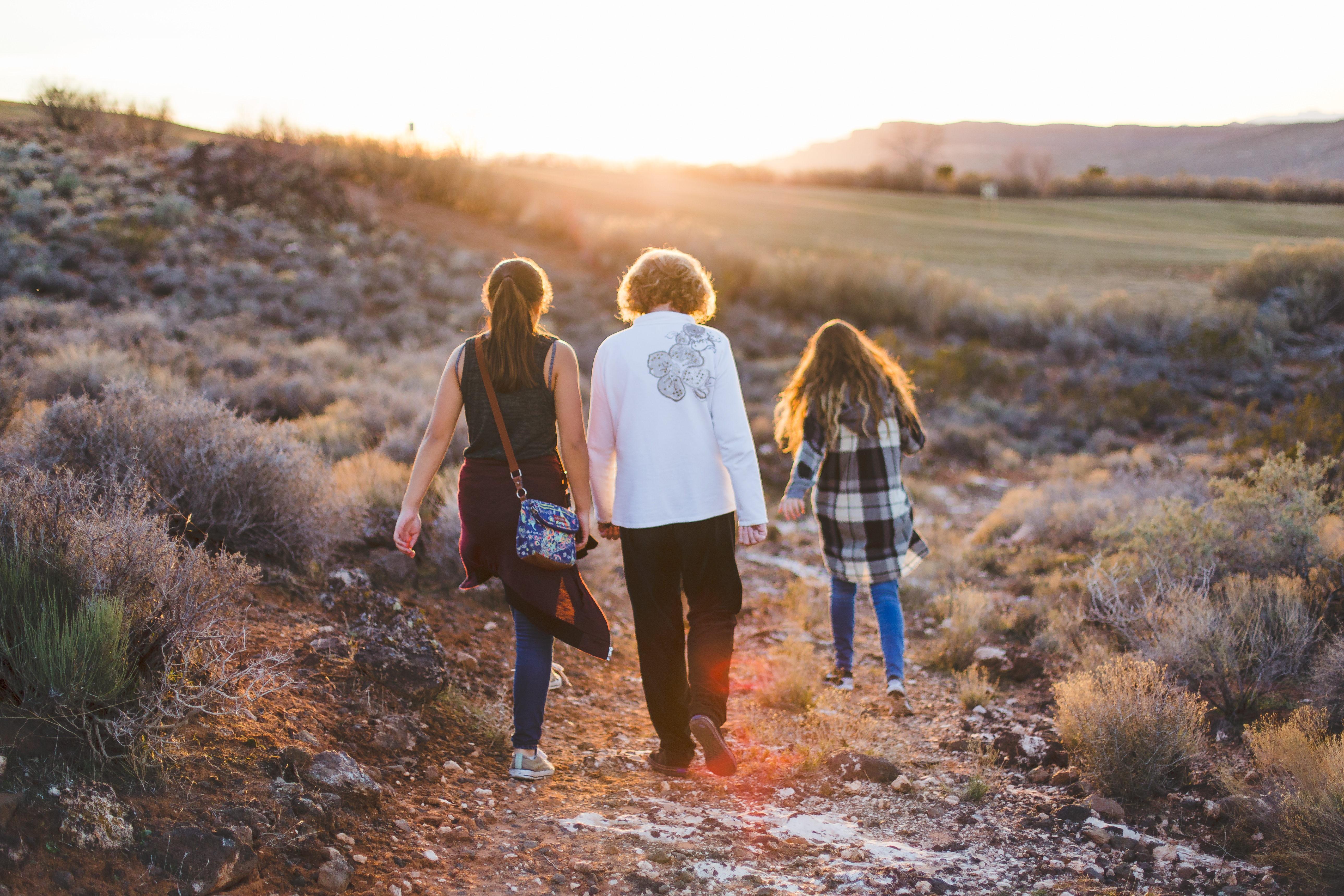 In the summer, I try to do make this hike two or three times a week. But with the cold weather and business of the holidays, it had been months since I had visited. I have such a hard time getting out with the kids when it is cold outside. I feel ridiculous saying that, but it's true. So when we got an unseasonably warm weekend with 70-degree days in February, it was cause to celebrate. My sister and her family were also in town, and they love to hike and explore just as much as my family and I do.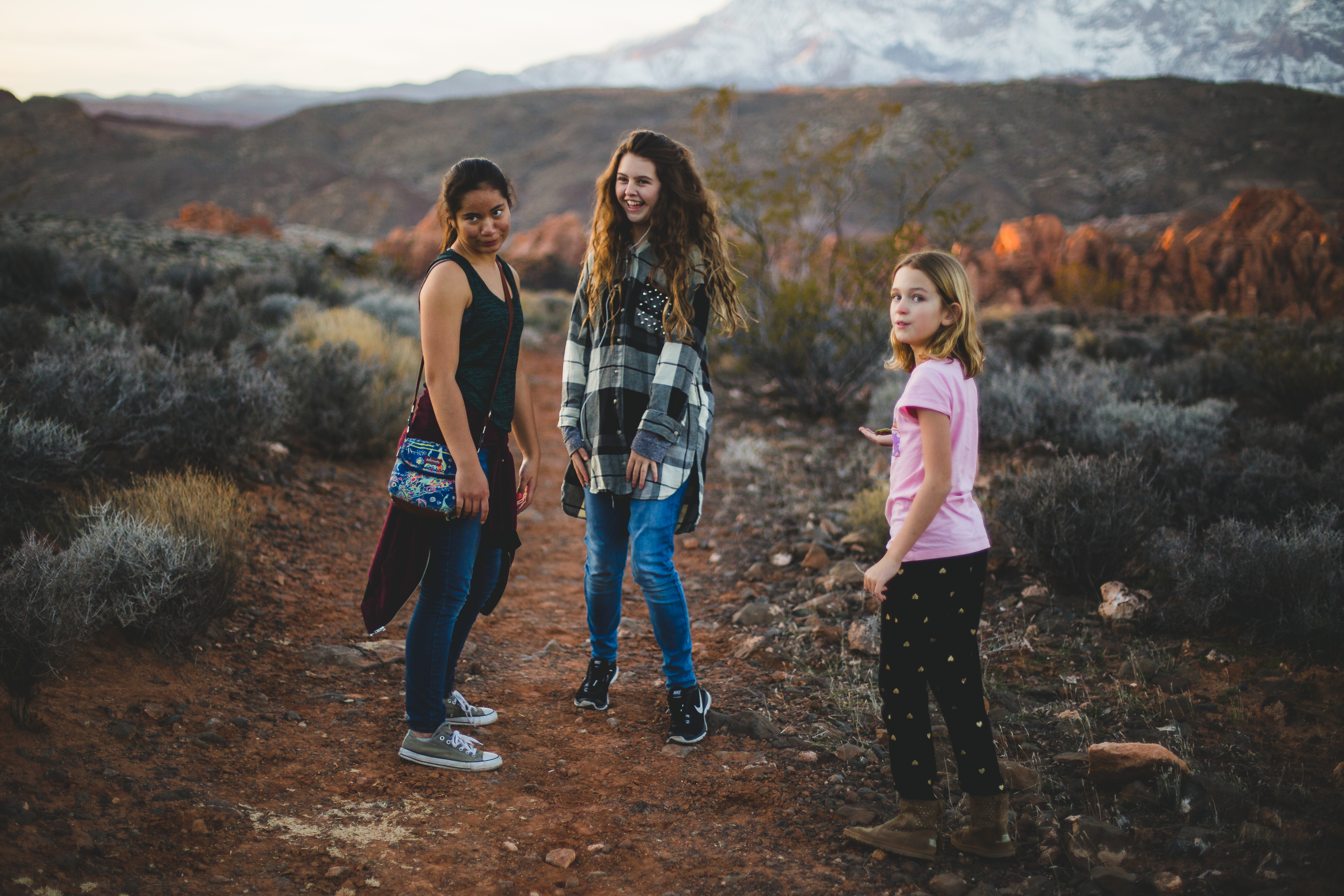 As soon as they showed up on Friday, we all decided that this hike was the perfect activity for the evening. My girls were at a friend's house and my husband was tired from a long day of work. I strapped the baby on my back, and headed out after everybody. It was such a perfect evening. My baby boy, Phoenix, was so happy to be out adventuring with his cousins.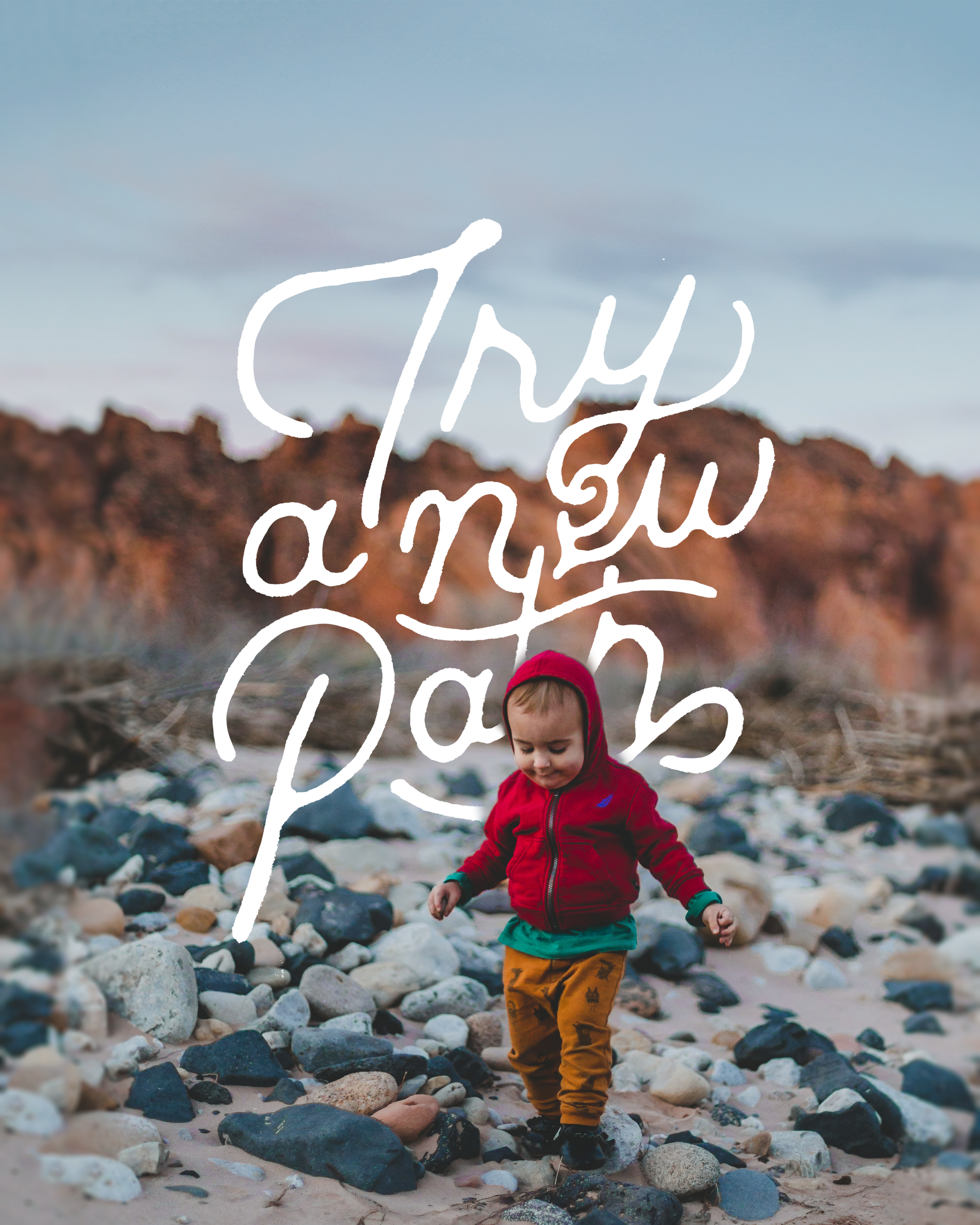 We left a little later than we should have, so by the time we reached the bottom it was already starting to get dark. The older girls were way ahead and decided to try a new path to the river that I had never tried before. It was so much fun to see a different part of the river. My sister and I decided that this new area was perfect for camping, and we vowed to come back in the summer and have a campout with the kids.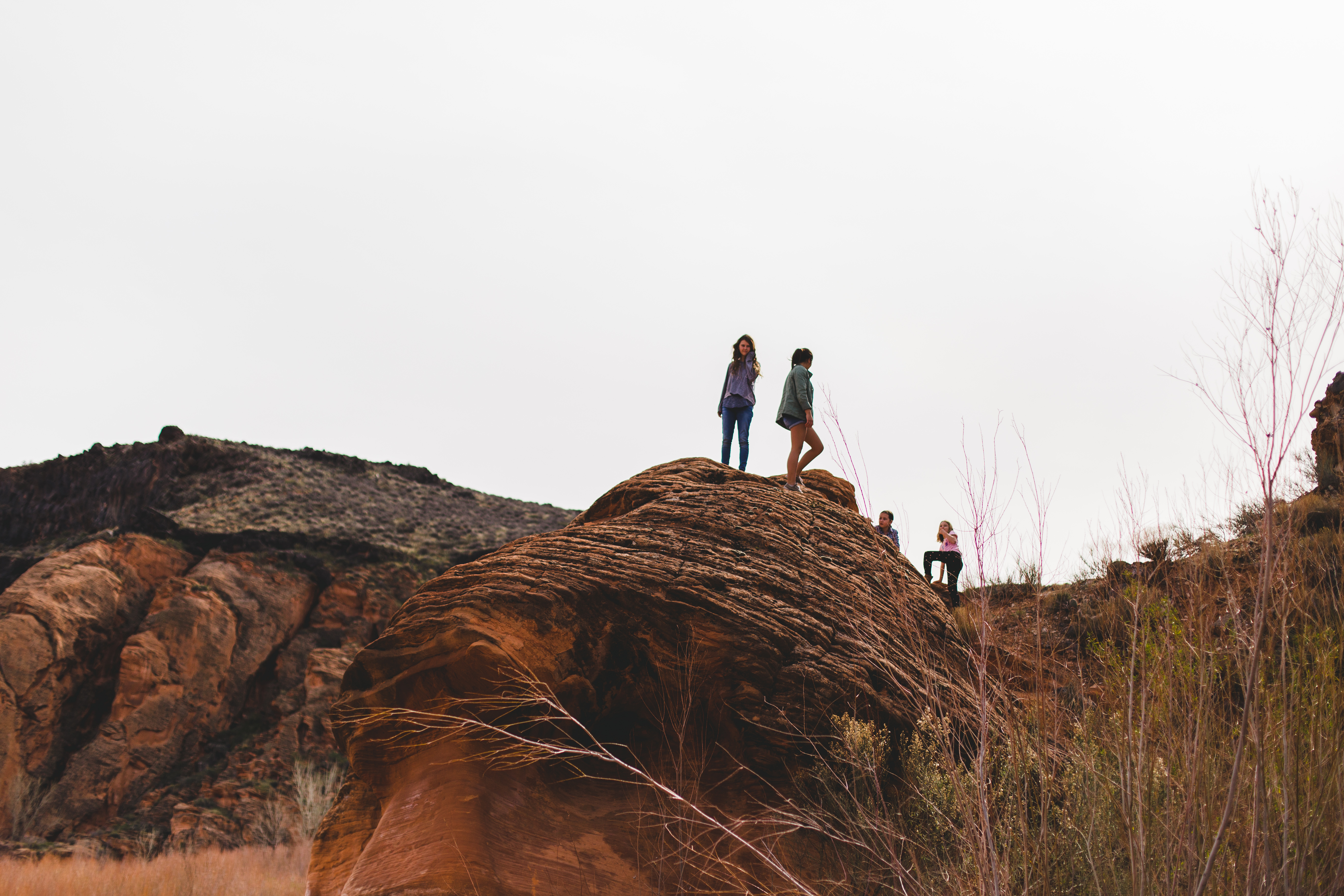 The next day, we all decided to make the trek again. This time we made sure to go early enough in the afternoon that we could let the kids spend a decent amount of time playing and exploring by the river. Since the baby was napping, I left my husband home, and just me and my girls went. I had never taken my girls all the way down to the river on this hike before. I think it's because of the steep hill. They did great, though, and I plan to bring them on this hike more often once it warms up a bit.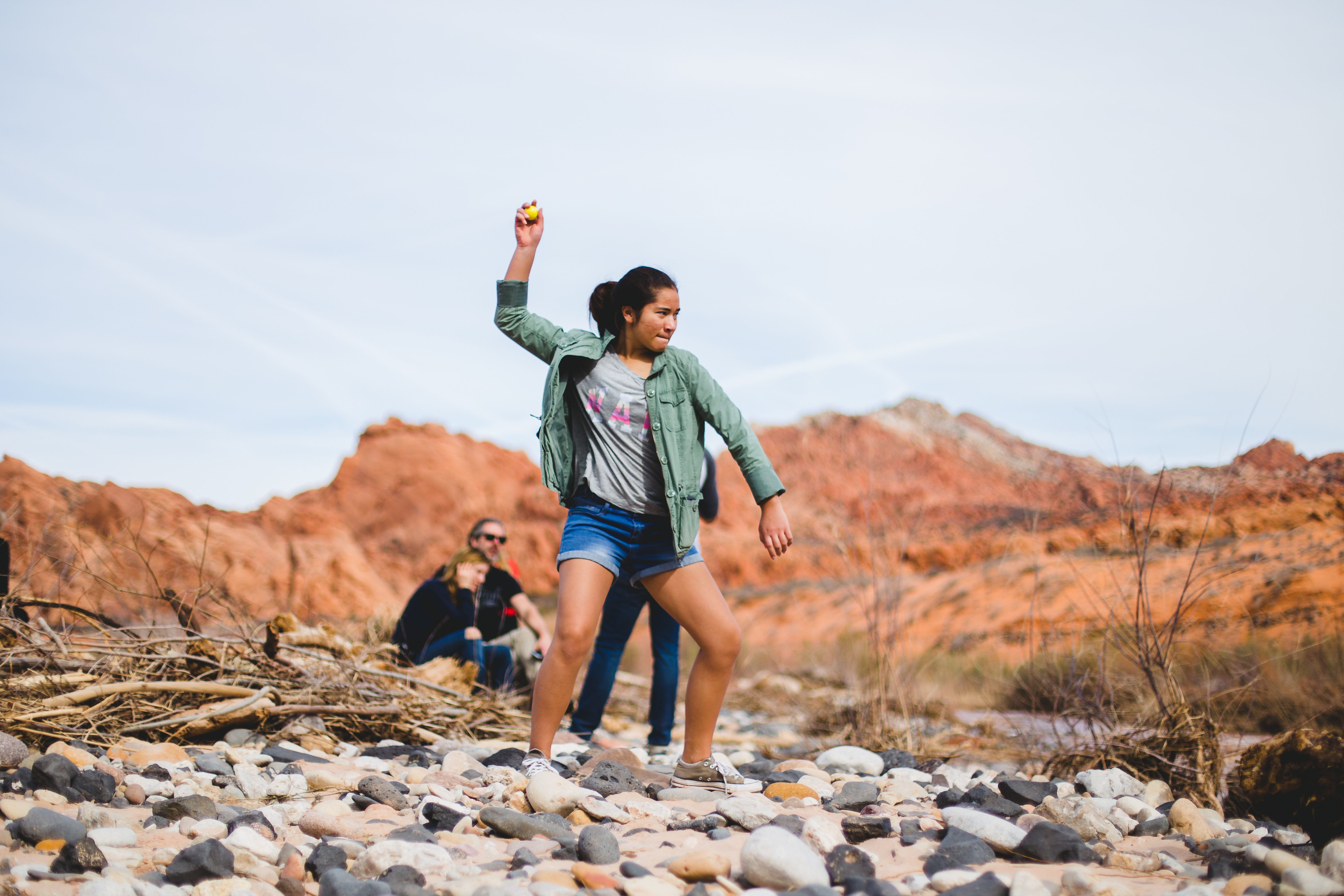 The kids all had such a great time exploring and throwing rocks into the river. On the way back up, we took it pretty slow. My older daughter, Lucy, managed to keep up pretty good with her older cousins, but my four-year-old, Willow, needed some extra help. I enjoyed spending that one-on-one time with my baby girl. I was so proud of her at the end. She didn't complain at all, and I could tell that she loved every minute of having her momma all to herself.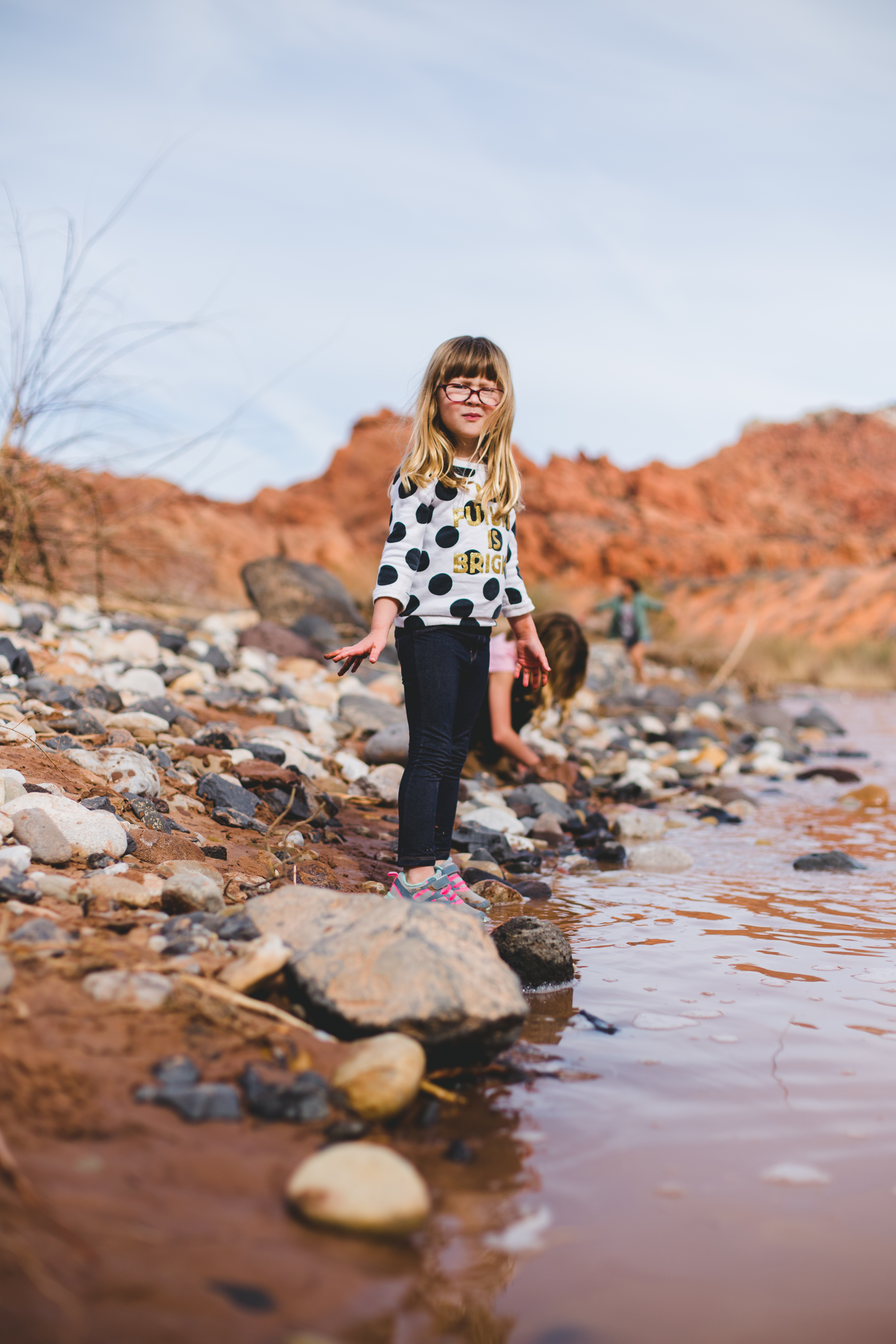 This was a weekend that I won't soon forget. It was a weekend that has reminded me how good it is to get outside and bond with the people I love.