Family traditions are something I strive to keep alive year after year in our family. Whether they are traditions I have retained from my own childhood and have passed onto my children, or traditions we started on our own, they provide a sense of family strength and identity. They're also a way to add some seasonality to life. Our family finds that it is so important to take time to acknowledge the changing of the seasons as it shapes how the next few months will look on our farm. We try to honor those changes by taking a day to show appreciation for what is to come. Fall is pretty much here in West Virginia; leaves are starting to fall off of the trees, there's a chill in the air, and my husband is out back every weekend chopping firewood for the cold nights ahead.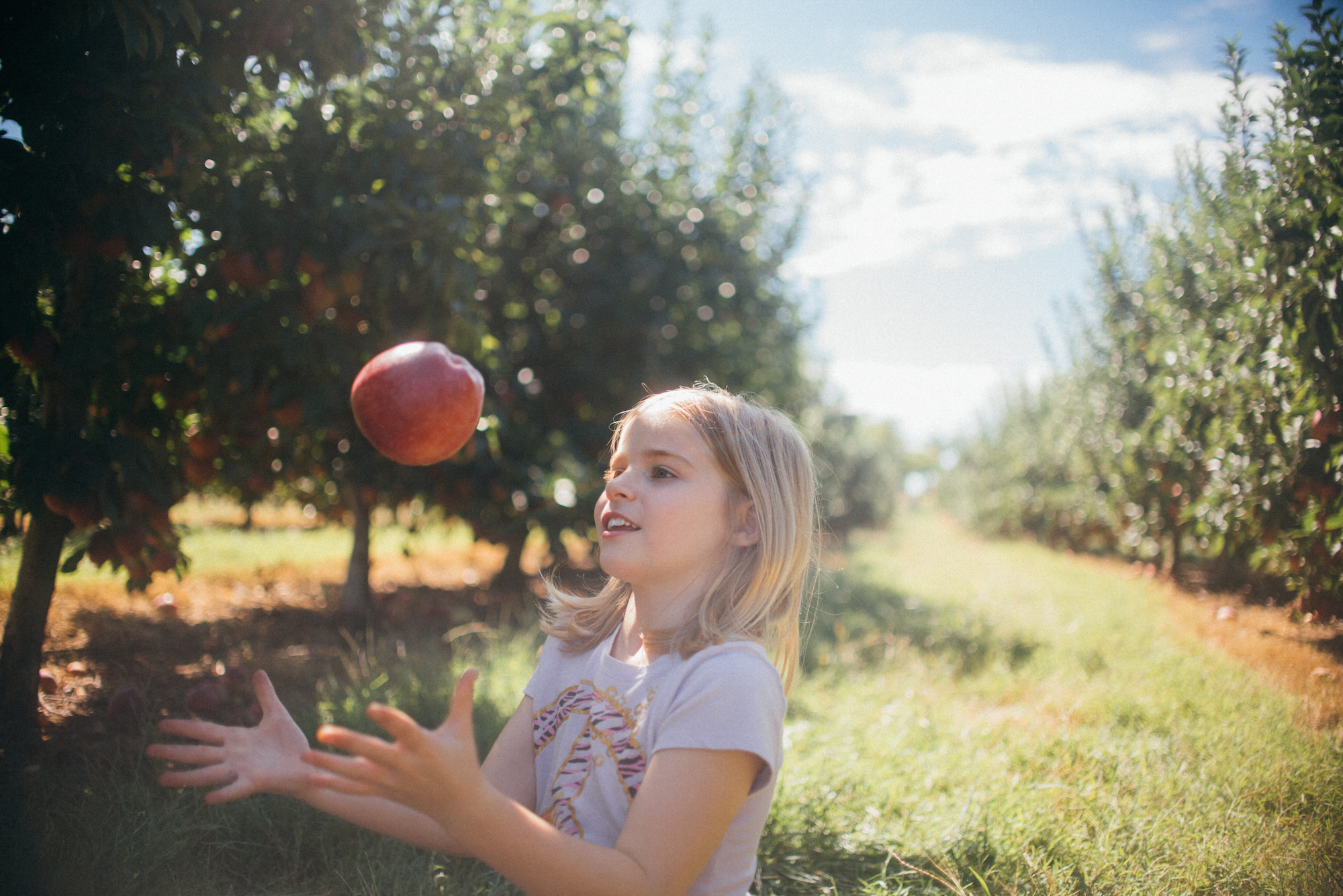 Every year, as summer fades away and fall rolls in, we take a trip across the state line to Virginia for some apple picking. We started welcoming fall at the orchard when we moved to the mountains, and it has been something our little family has looked forward to every year. This particular trip was even more special because we got to bring our newest family member along for his first apple picking adventure!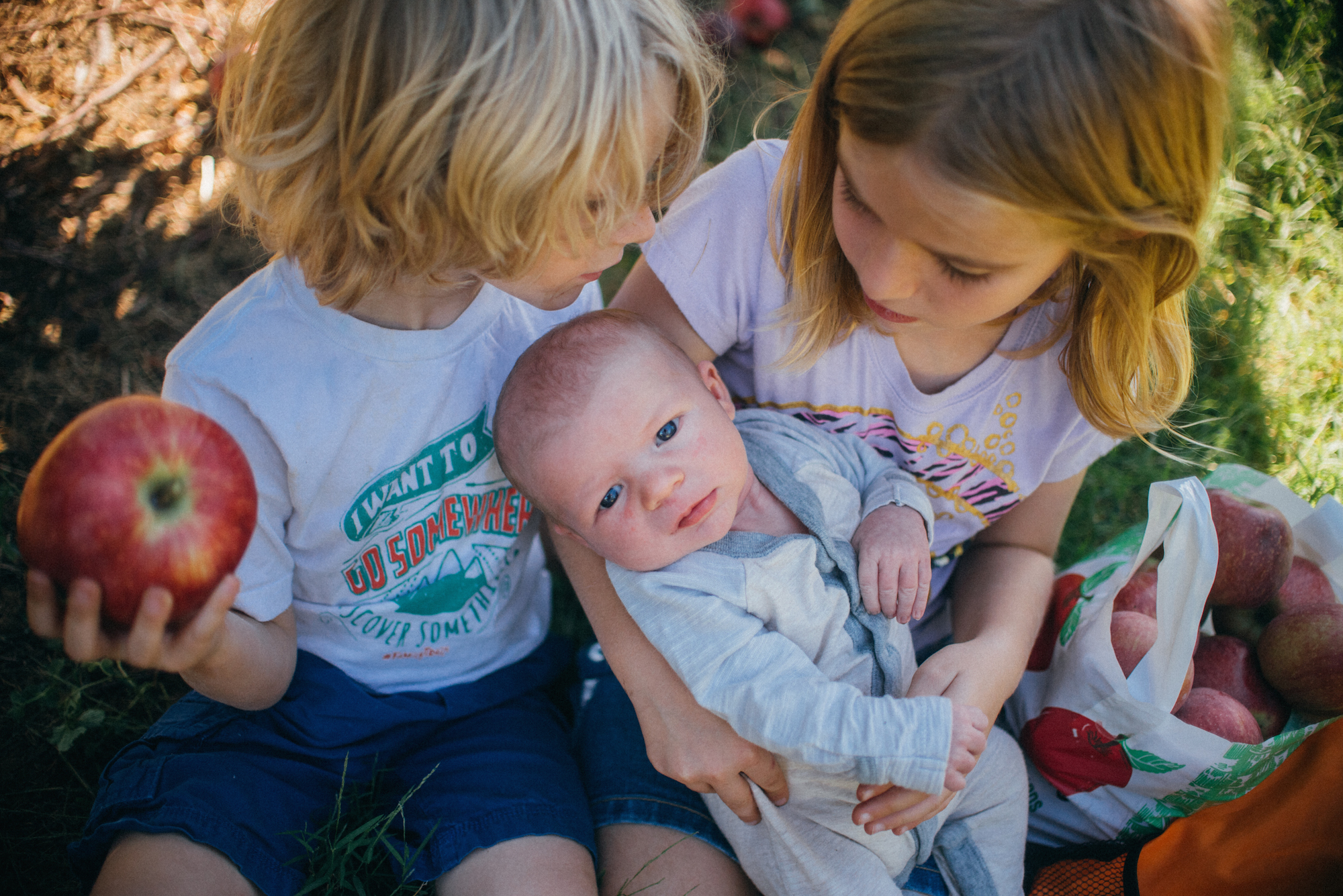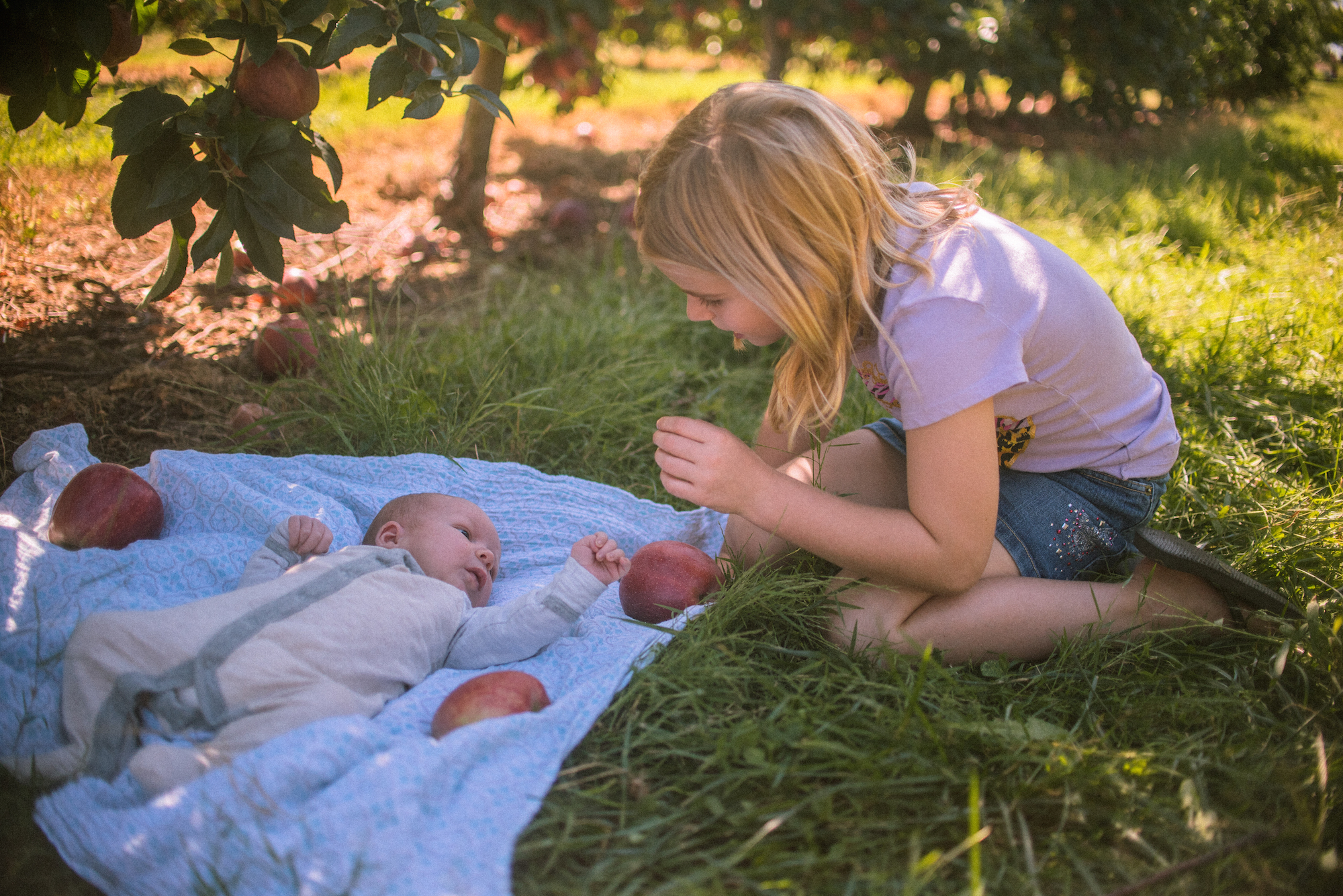 Welcoming the baby into our family this past August has certainly made for some learning curves in how we adventure as a family. We are forced to slow down a bit more while we care for our little guy. I am still learning the juggling act of having three kids who are all at very different ages and stages.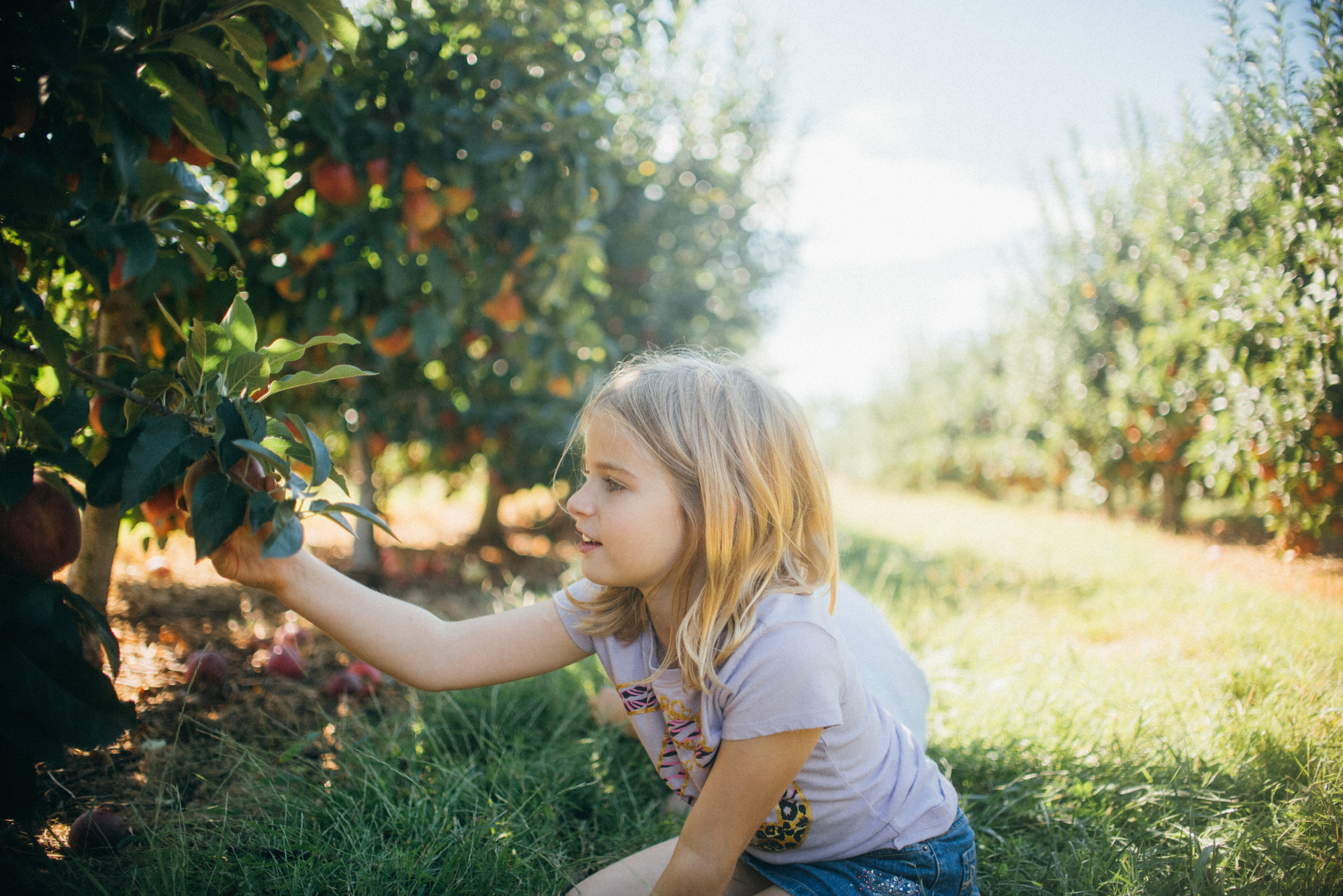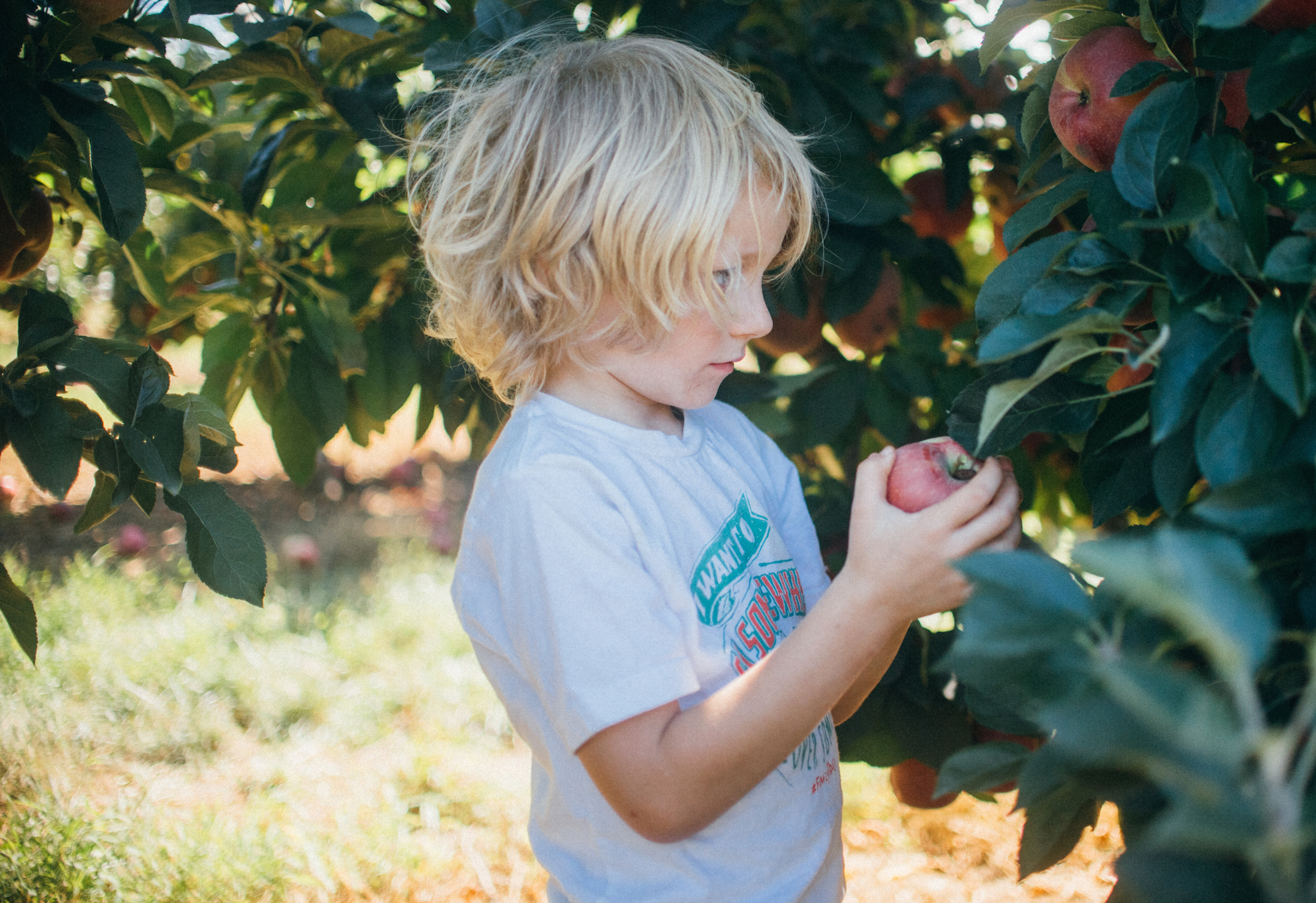 When we first got to the orchard, we took a walk around to see the different varieties of apples. The big kids took bites of different varieties, narrowing the options down to our favorites. They loved exploring the different textures and tastes of all of the apples we could choose from.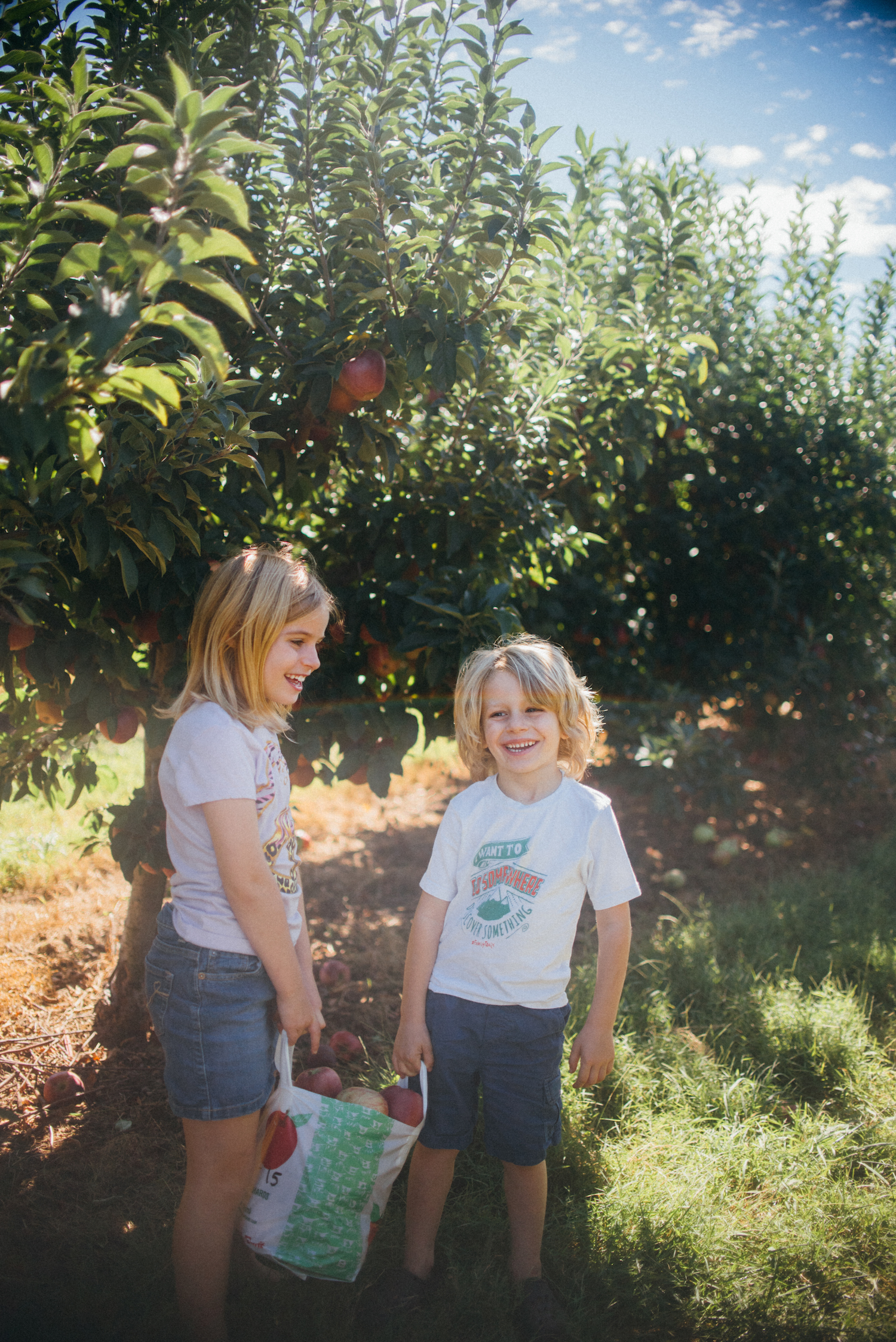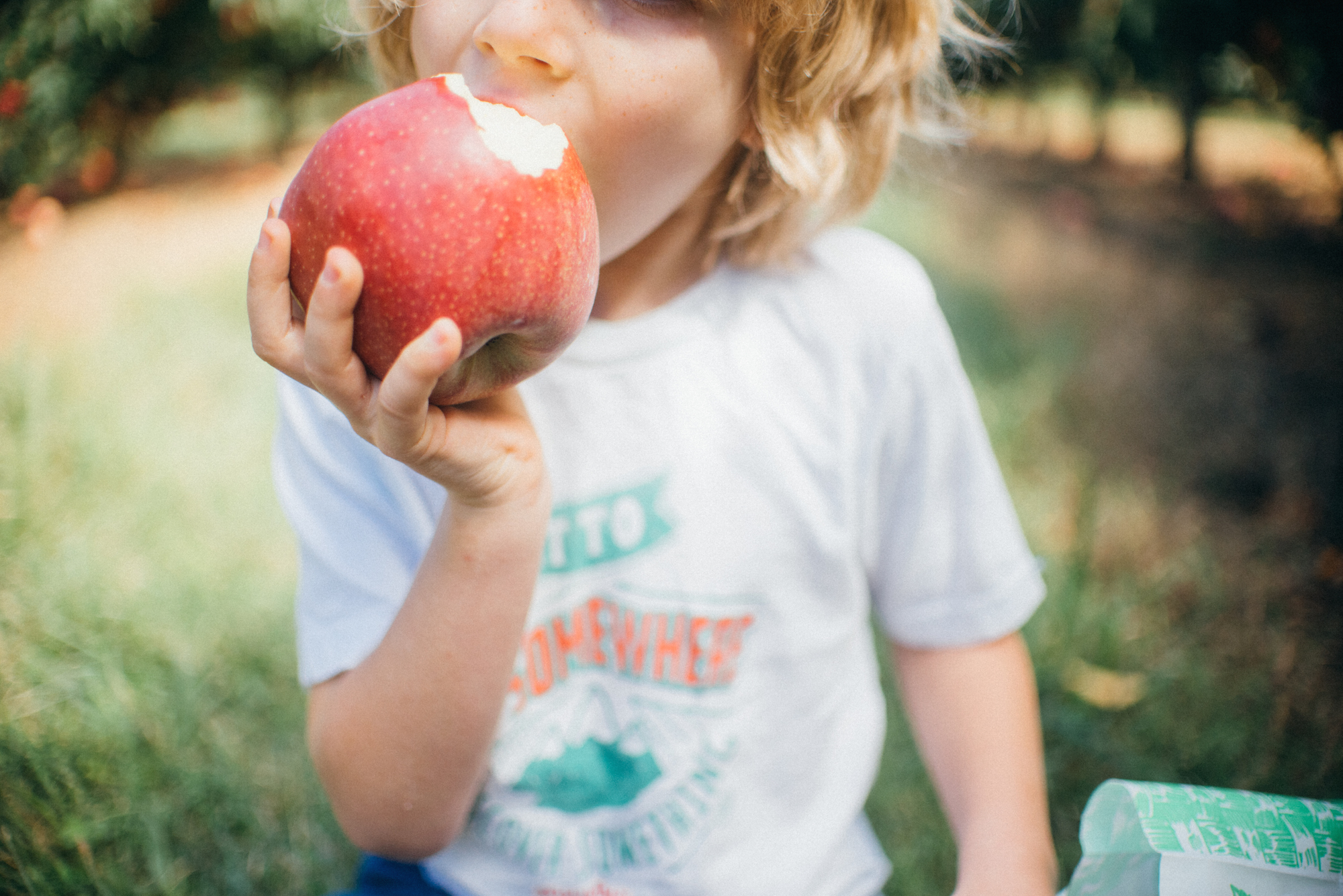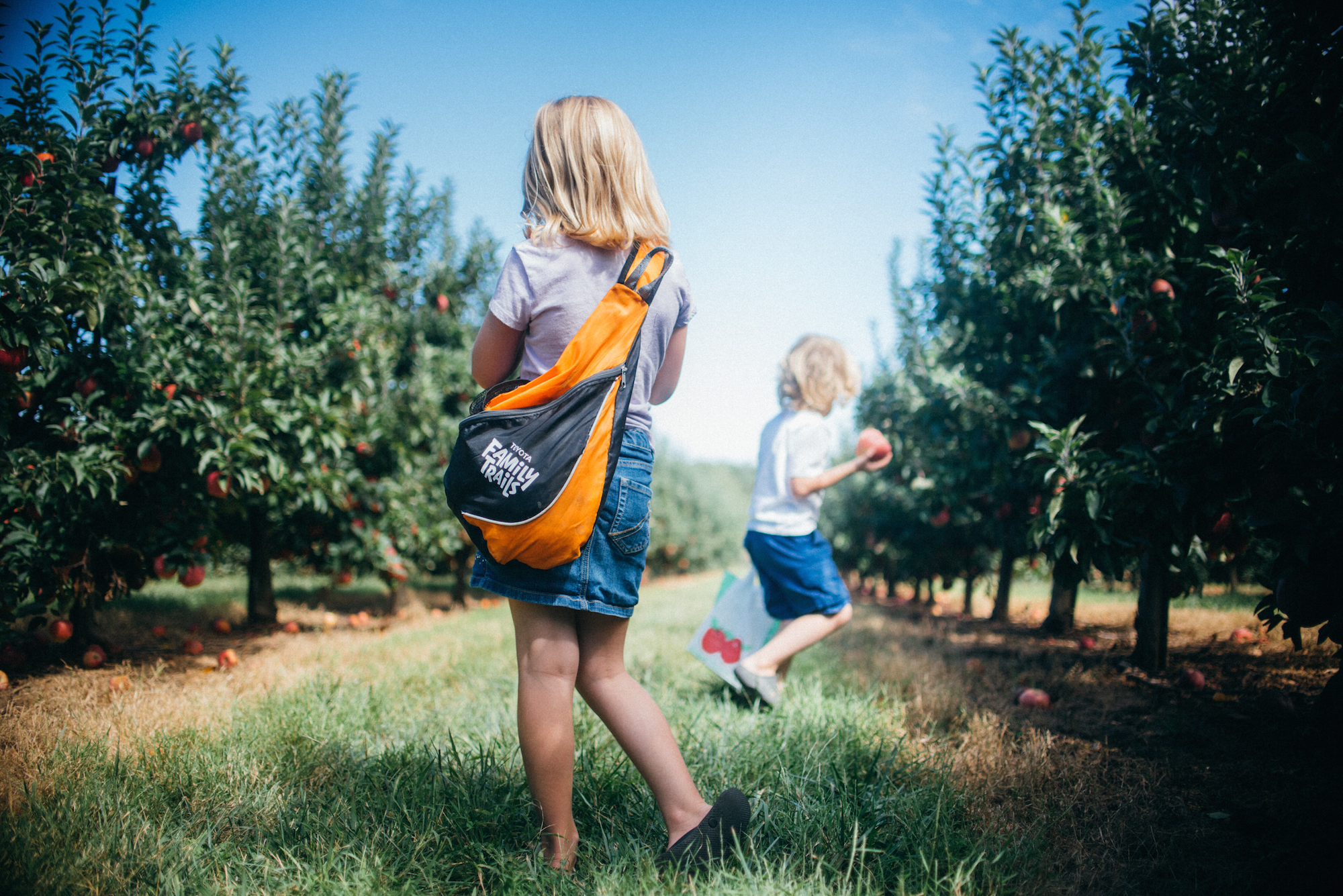 Ultimately, we decided on the Red Delicious variety, but just as we were getting to picking, I had to take a break to nurse the baby. My other children were wonderful and patient as this gave them time to do some adventuring of their own while I relaxed under the shade of an apple tree with my newest son. It was a bit of a surreal moment for me. The fall breeze blowing through the trees, the sun dancing through my children's hair, and their laughter forever etched into my memory as they ran and played tag through the apple trees. It was a sudden moment of bliss that was much needed after trying to adjust to life (and outings) with a newborn. It was also the perfect reminder as to why traditions are so important. I kept thinking back to the years before and how our future years will look at the orchard. Each visit is so different than the last. It's amazing how something as simple as apple picking can become so sacred and special.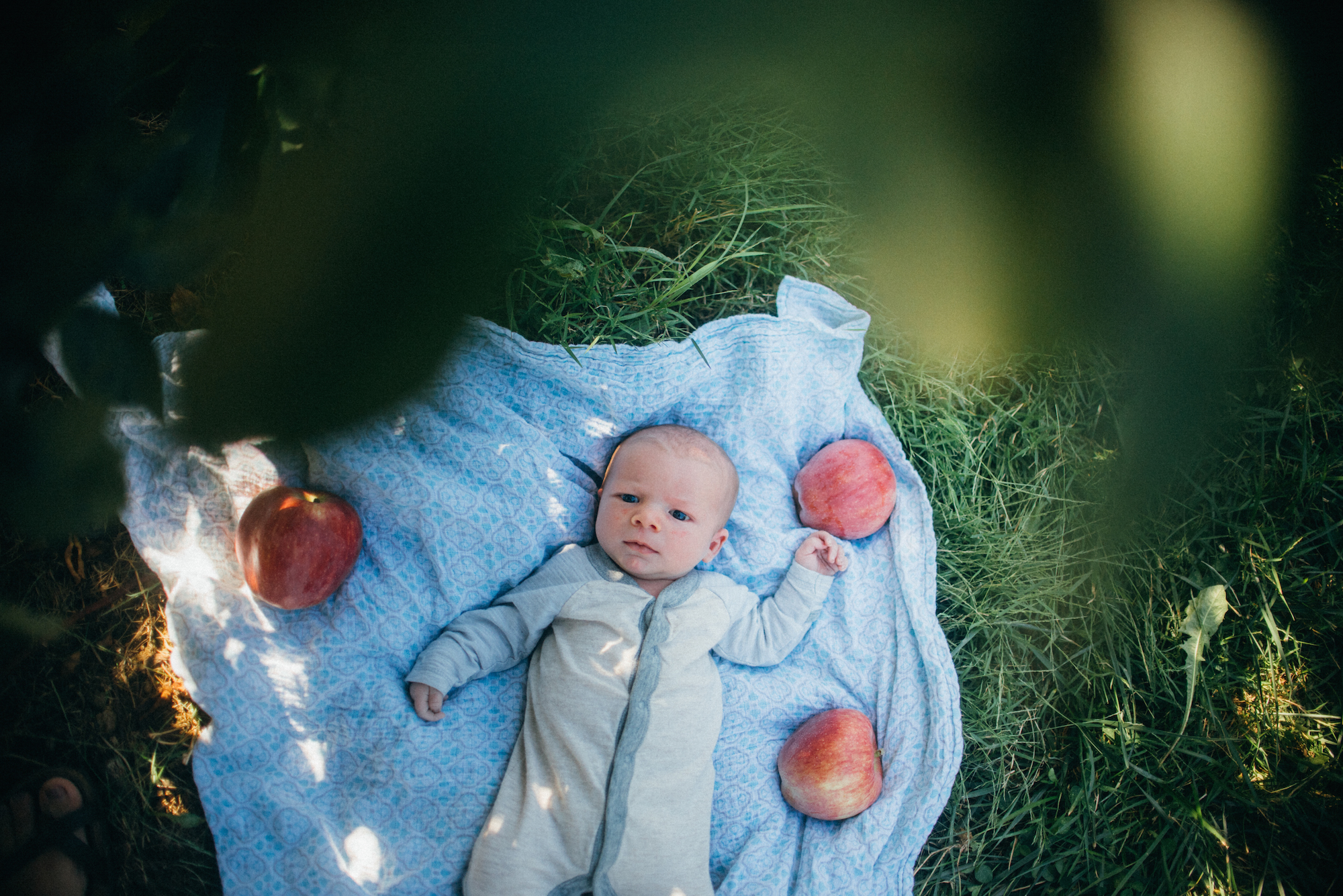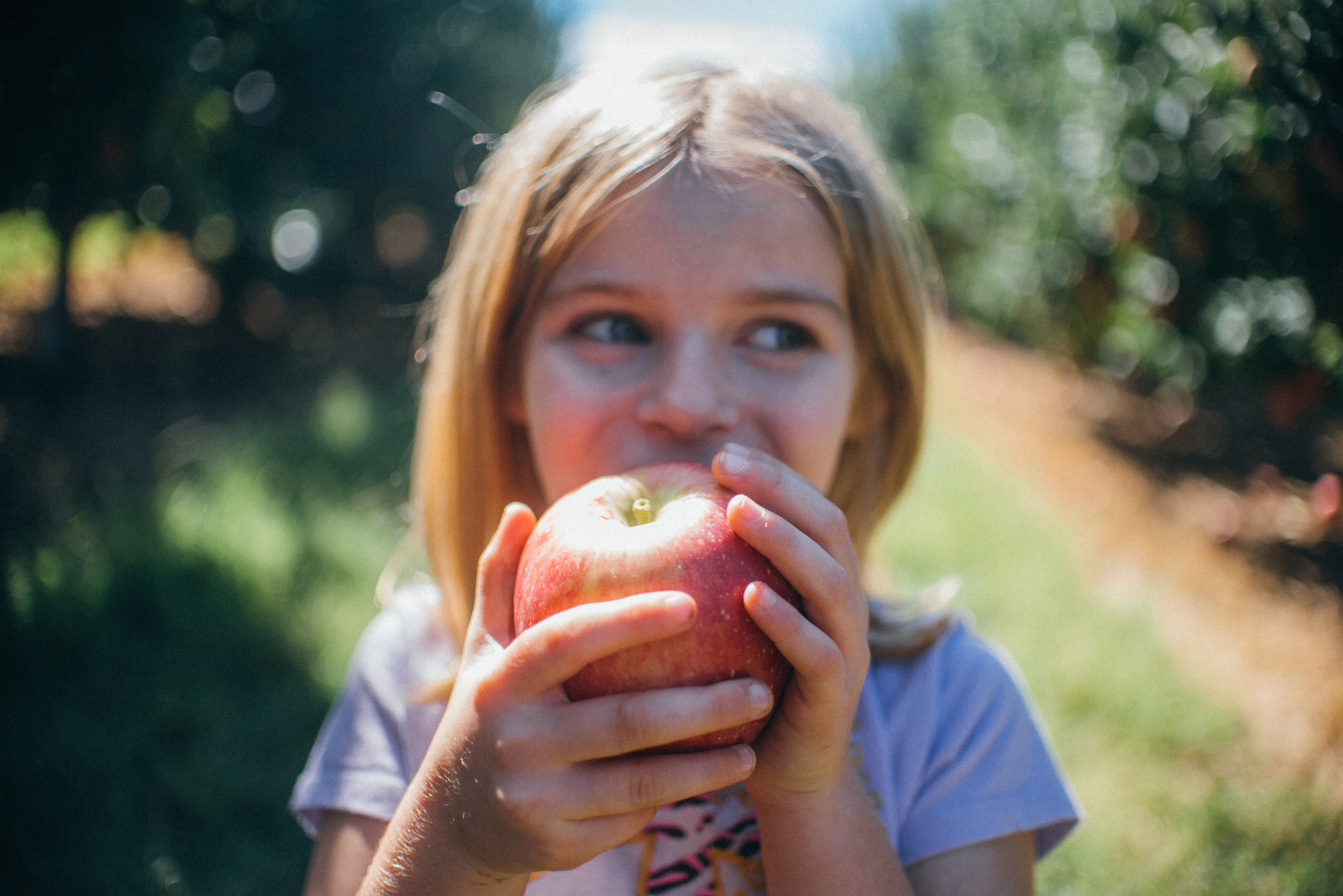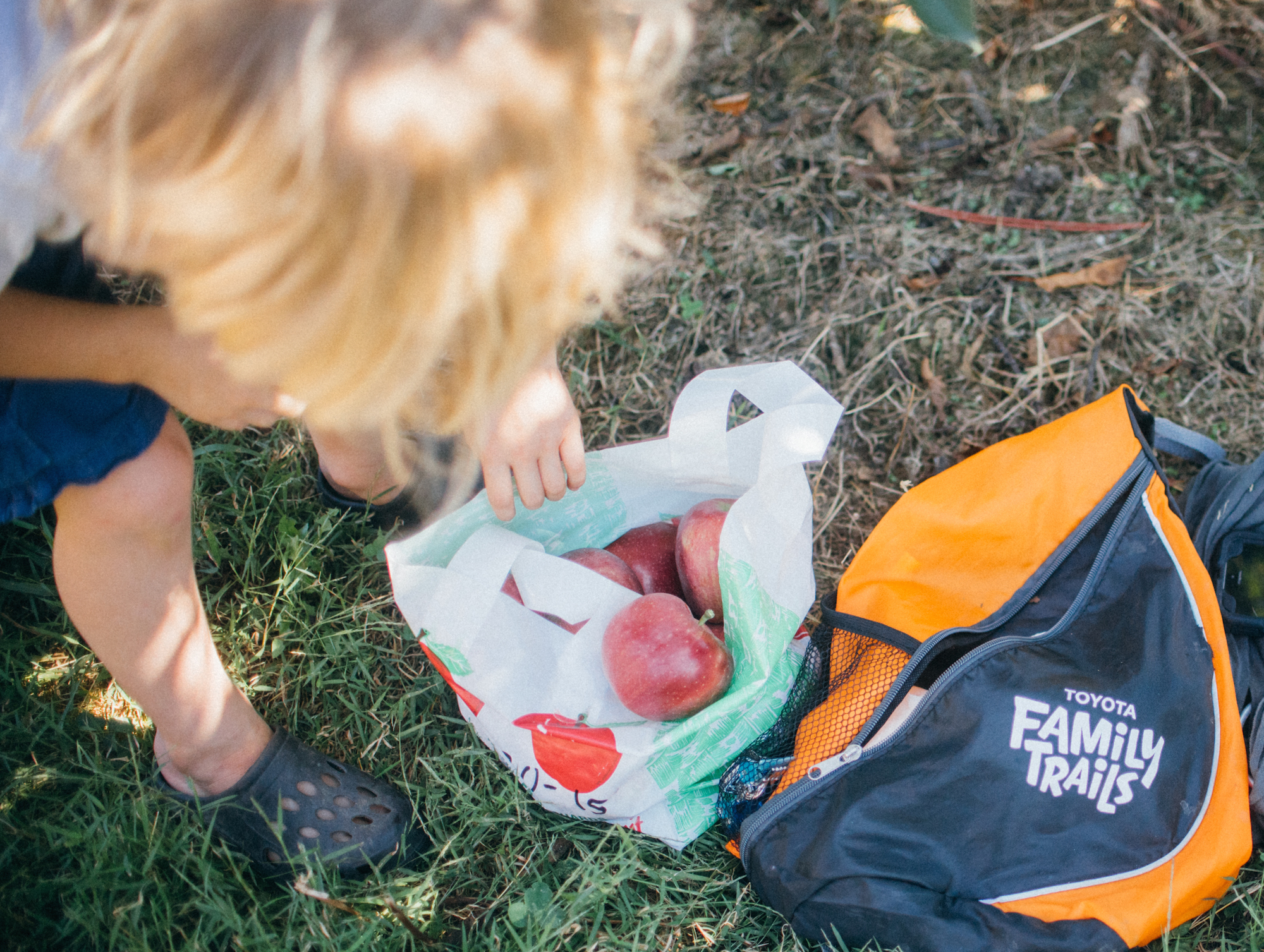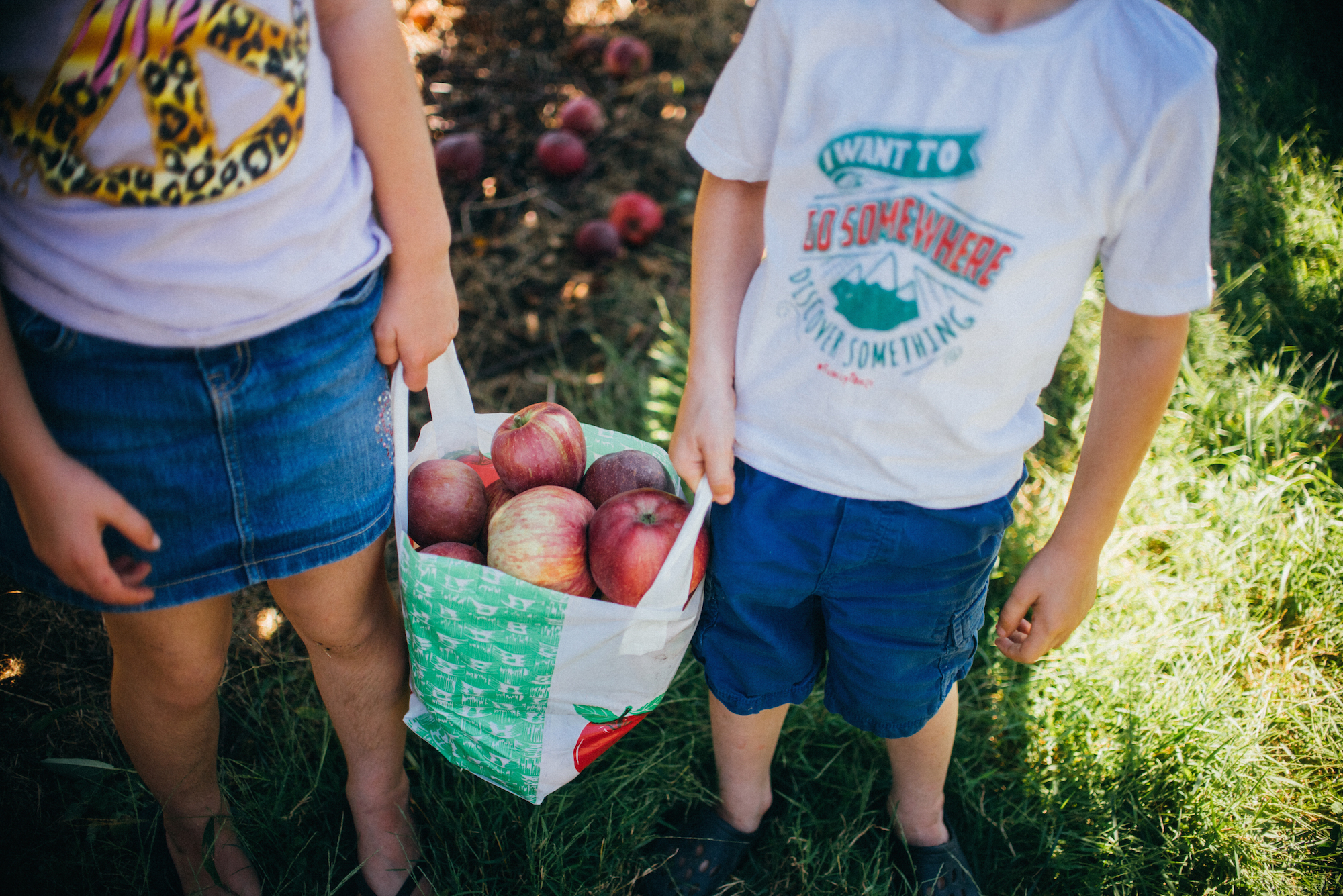 After picking a peck of apples, we spent the rest of the afternoon sipping on our apple cider and debating what kind of recipes we will use the apples for. We decided to make 1 apple pie and use the rest for some homemade applesauce. I used to dread making homemade applesauce after a day of picking simply because of the peeling involved, but we recently discovered a recipe from a friend that saves you all of that time and gets you extra nutrients that are in the apple peel!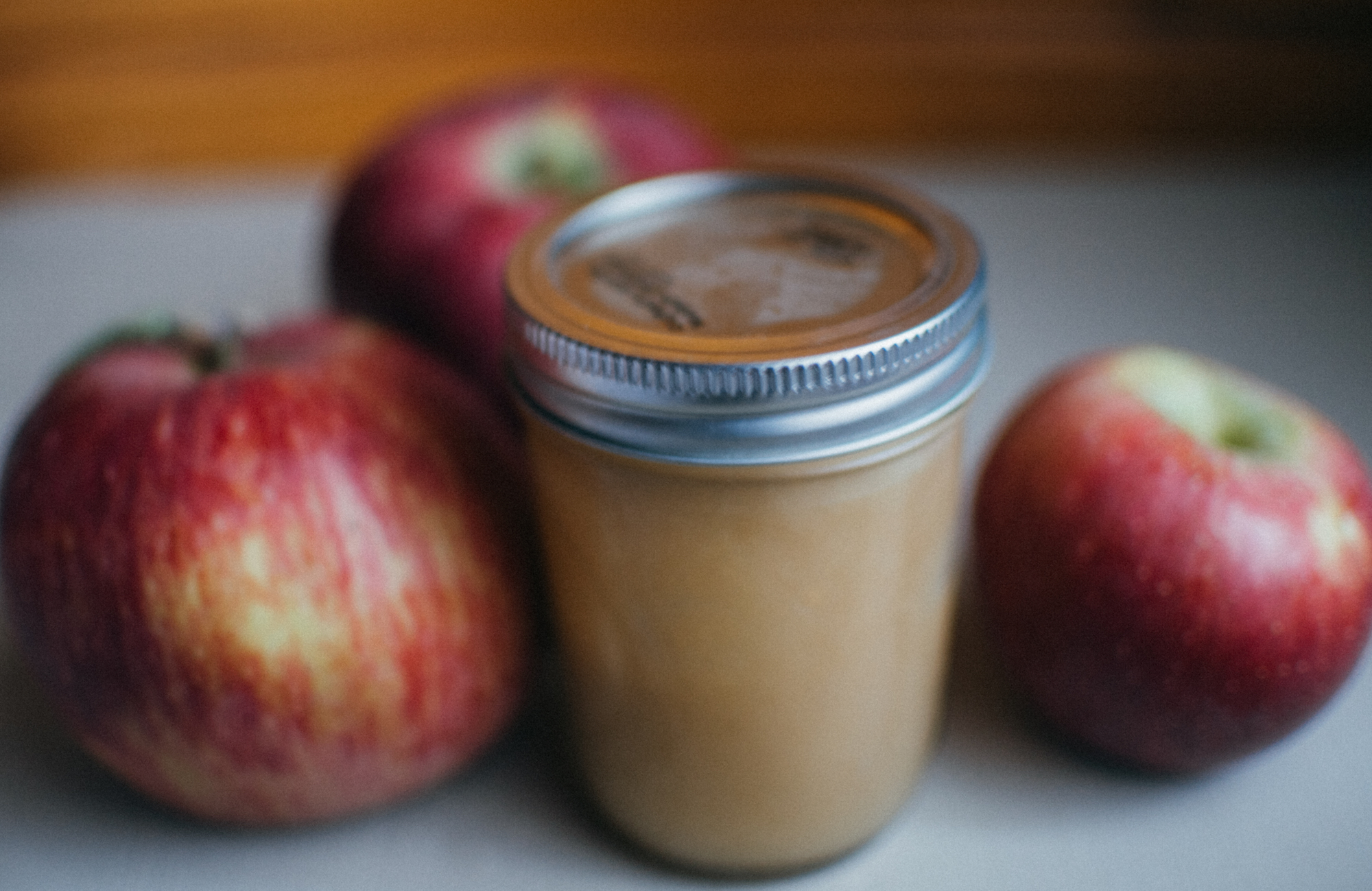 Creamy Homemade Apple Sauce
6 or 7 medium/large apples
1 teaspoon cinnamon
Optional: extra sweeteners, fruit, etc…
Instructions
Thoroughly wash your apples.
Slice apples away from the core.
Steam the apples on your stove for about 20 to 30 minutes. You can use a steamer basket or place them in a covered pot with about 1-2 inches of water.
Either pour the softened apples into a high powered blender or use an immersion blender until you reach your desired texture.
If you have extra sauce, this is freezer friendly.